This is a sample itinerary. The exact itinerary for your trip may change based on the weather and other ocean related conditions. Our aim is to offer you the very best diving experience in the safest and most comfortable way.
Day 1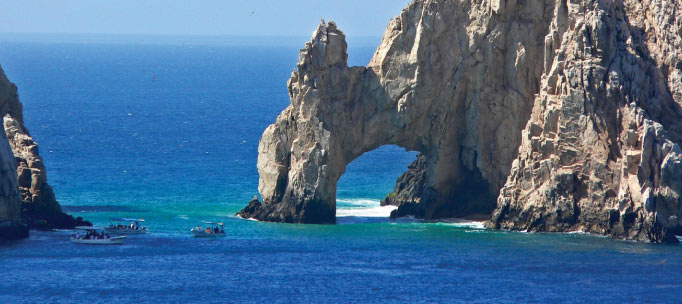 Enjoy sunny Cabo San Lucas before you board at 8PM. We have arranged a hospitality suite at a nearby hotel where you can leave your bags, then tour town and enjoy a nice dinner before boarding the ship. Please see your Pre-Departure Package for more information.
Day 2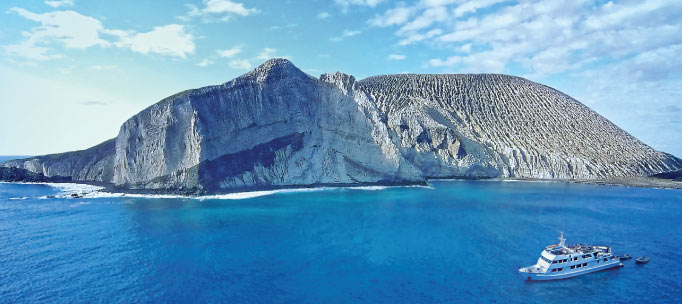 At sea. Evening arrival at San Benedicto Island.
Activities Include:
Safety Briefing
Diver Orientation
Manta 101
Day 3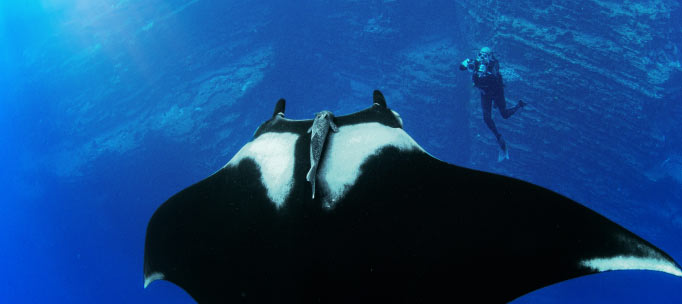 First full day of diving. San Benedicto is one of 3 islands in the Revillagegido Archipelago and is home to the friendliest giant mantas in the world! Enjoy our famous Mexico taco fiesta on the upper deck.
Activities Include:
Manta 101
Day 4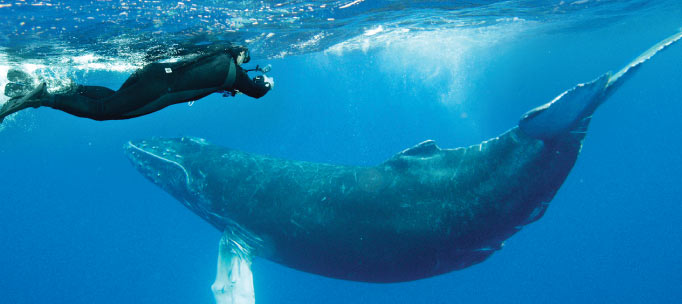 Dive at Socorro Island, the biggest island of the three. From January to April, 1200 humpback whales migrate down to Socorro. See whales on the surface, hear them sing and sometimes see them on a dive.
Activities Include:
Manta ID
Day 5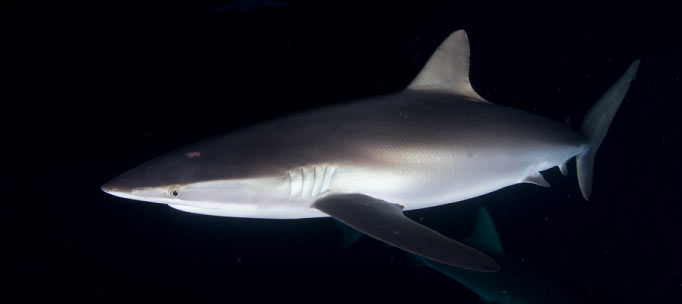 Dive at Socorro Island. End the day with a Night snorkel with Silky Sharks.
Activities Include:
Watching silky sharks under flood lights
Shark Behavior
Manta ID
Day 6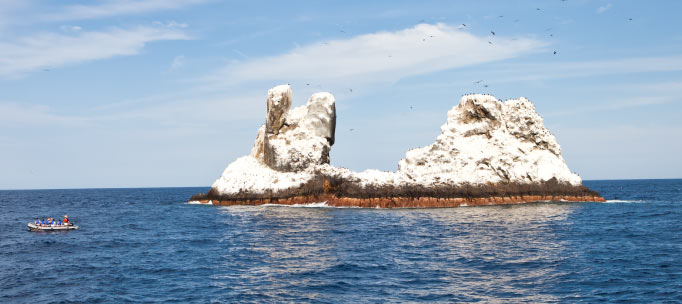 Dive at Roca Partida, which is a lava plug from a massive volcano in water 11,800 feet deep.
Activities Include: Manta ID Bird Sightings
Day 7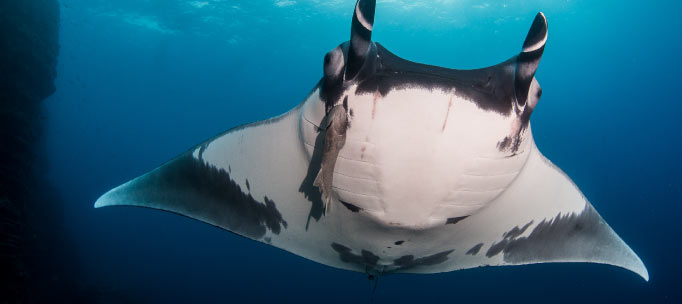 Dive at Roca Partida
Activities Include:
Chase the Ace: win the jackpot and help conservation
Manta ID
Day 8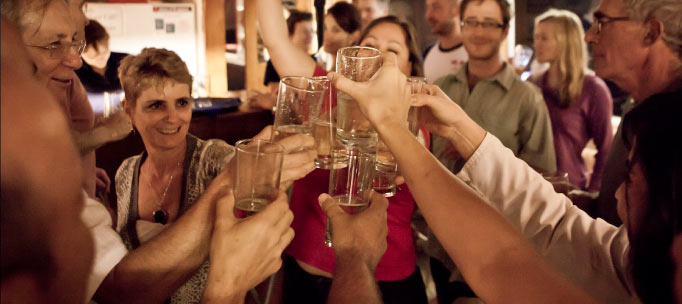 Steam Home and make our way back to Cabo San Lucas.
Activities Include:
Ship shop
Trip Slideshow
Cocktail with Friends
Day 9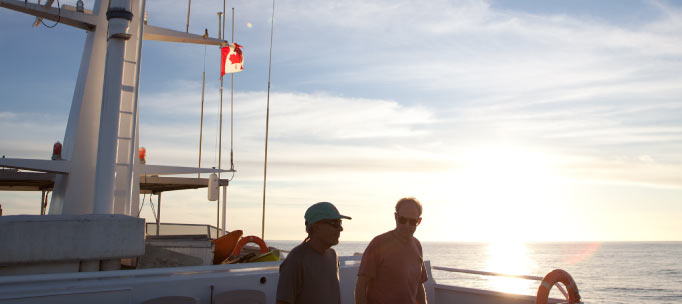 Disembarkation at 8:30 AM
Good bye until next time!