By Nautilus Guests on August 19th, 2014 in Archive, Guadalupe, Guests
The first day diving with the Great White was absolutely amazing and almost can't be topped. There were up to 6 sharks cruising around the cage at the same time and watching us humans like the animals in a zoo. We strongly recommend you guys to take the next plane and board the next cruise to the Guadalupe Zoo. Addiction guaranteed!
Read More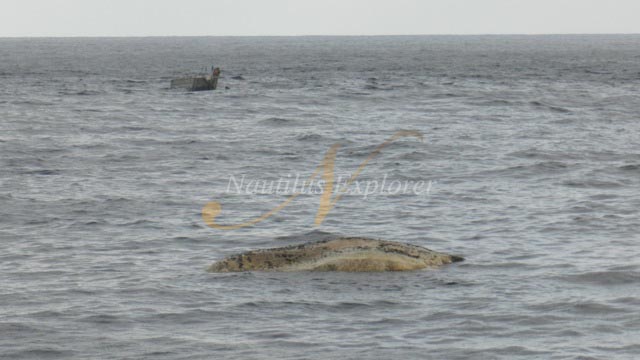 By Nautilus Guests on December 27th, 2012 in Archive, Guests, Socorro
Today we had not only 4 amazing dives but the added adventure of a large chunk of whale floating past the boat. Normally I would not consider this a good thing but the 2m sq hunk of humpback whale was providing shelter and nourishment for a variety of fish. Our intrepid Captain Al took a few of us out to get a closer look (and smell unfortunately) in one of the ribs.
Read More
---