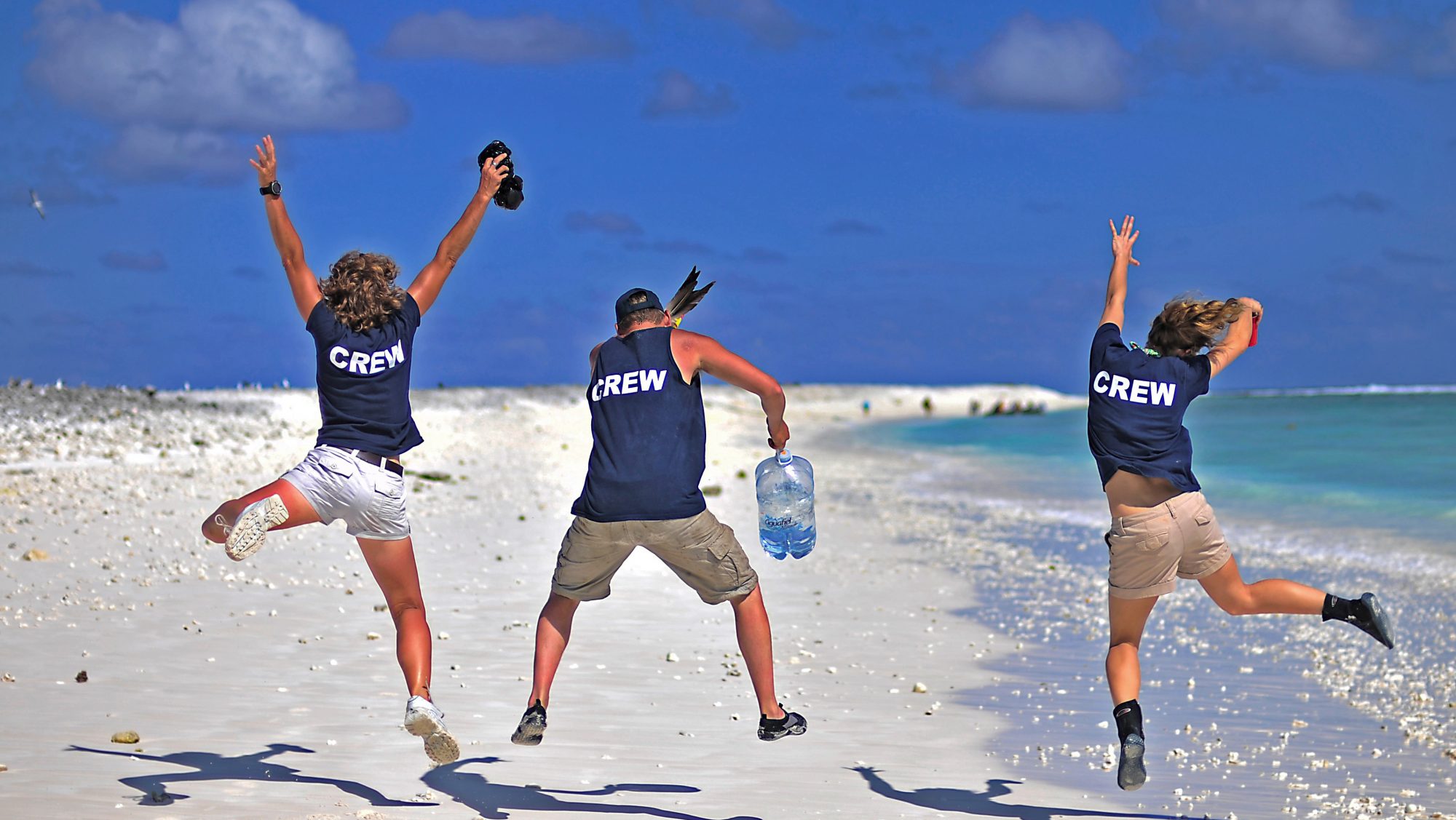 Employment
Are you someone who likes to have fun, works hard, and takes pride in knowing that your guests just had one of the best trips of their lives? Will you buy into our relentless focus on safety and process? Would you like to be part of a team that almost becomes like family, without any of the politics or backbiting common on some boats?

Do you desire a fixed schedule of a month on and a month off? The pay we offer is among the best on any dive boat anywhere, and tips can be quite awesome and always appreciated.

At Nautilus, we are focused on delivering excellence in guest experience. Our focus includes interactions with some of the most charismatic animals on the planet, such as giant mantas, super-friendly dolphins, whale sharks, schooling hammerheads, and nine other species of sharks. You can also experience the sight of giant schools of mobula rays, orcas, the Mexico sardine run, marlin, and much more.

If you are interested in working in Baja Mexico and Costa Rica and want to contribute to our team, submit your application today.
What Makes Us Different
01
Mission focused
The cornerstones of everything we do: safety, excellence in guest experience, happy staff, and happy crew.
02
Meaningful Work
It is impossible not be worried about mother ocean and our planet. We are deeply committed to the planet and making the world a better place.
03
Training & Support
We encourage professional development and growth of our staff through training, promotions, and tuition assistance.
04
Great benefits
Company subsidized private insurance and group health coverage, travel, friends and family program, and diving lessons for everyone!
05
Diversity, Equity and Inclusion (DEI)
We are unwavering in our commitment to diversity, equity, and inclusion. Never accepting anything less.
06
Community Commitment
We give back to the community that surrounds us and uphold the values of conservation from our hearts. Through "real" eco-tourism in which we develop programs with local residents and partners, fostering strong relationships.
Current Openings
MATES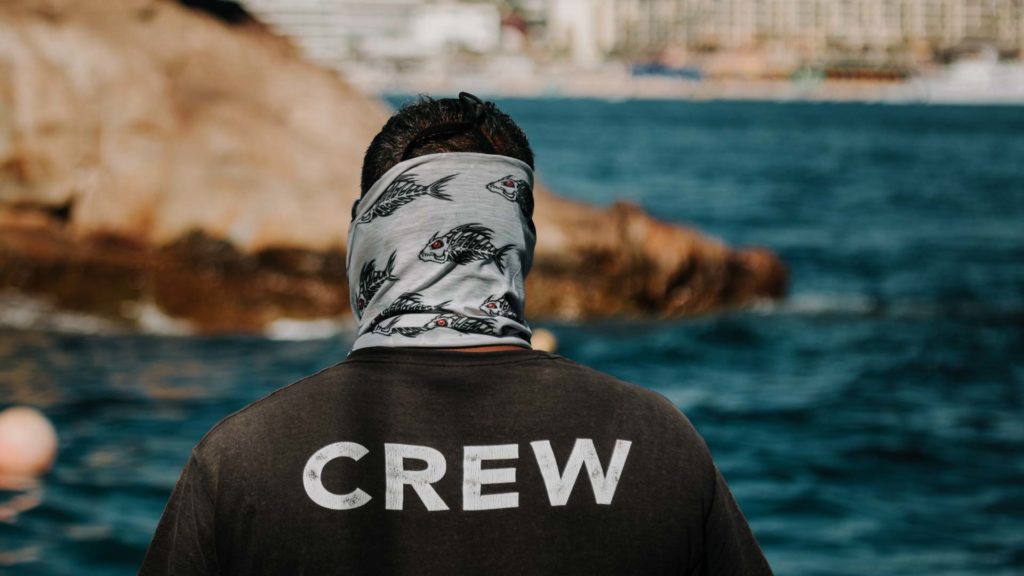 While we encourage our deckhands, hosties, and dive guides to upgrade to STCW, we also offer direct entry mate positions as chief officer. Leadership ability is important, and professionalism along with a focus on safety and processes are a must. You need to be the captain's 2ic, whether it's leading the deck team, standing night watch, or helping fill tanks. It's even better if you have a strong desire to become a captain with us.
DIVE GUIDES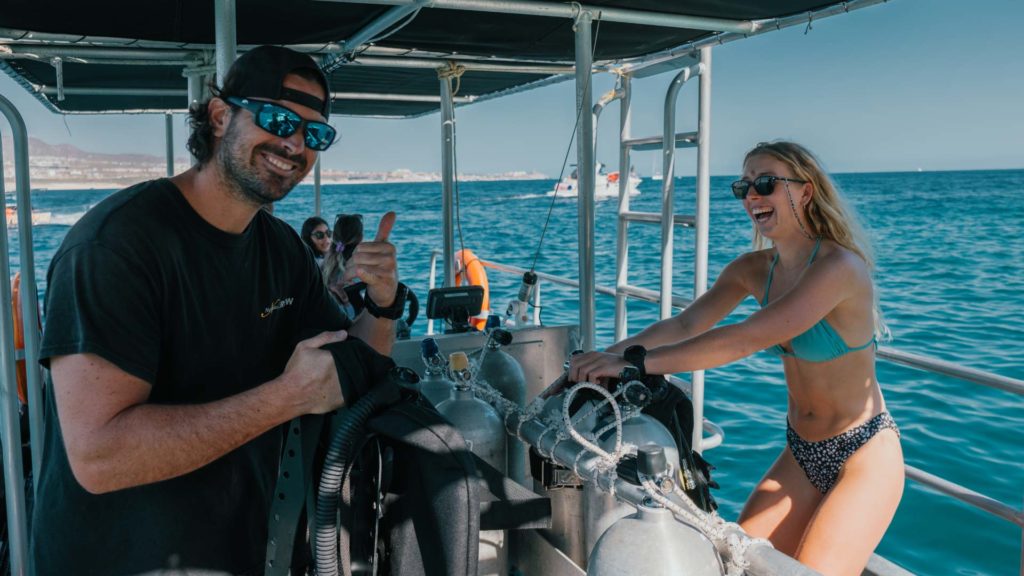 We don't care how many dives you have. What matters most is your attitude and your fit with our culture of cheerfully working as long as it takes to give our guests the time of their lives while keeping everyone safe. Experienced and mature dive guides have found a long-term home here. Young individuals with 250 dives have worked super hard with us and are on their way to their mate's tickets.
HOSTIES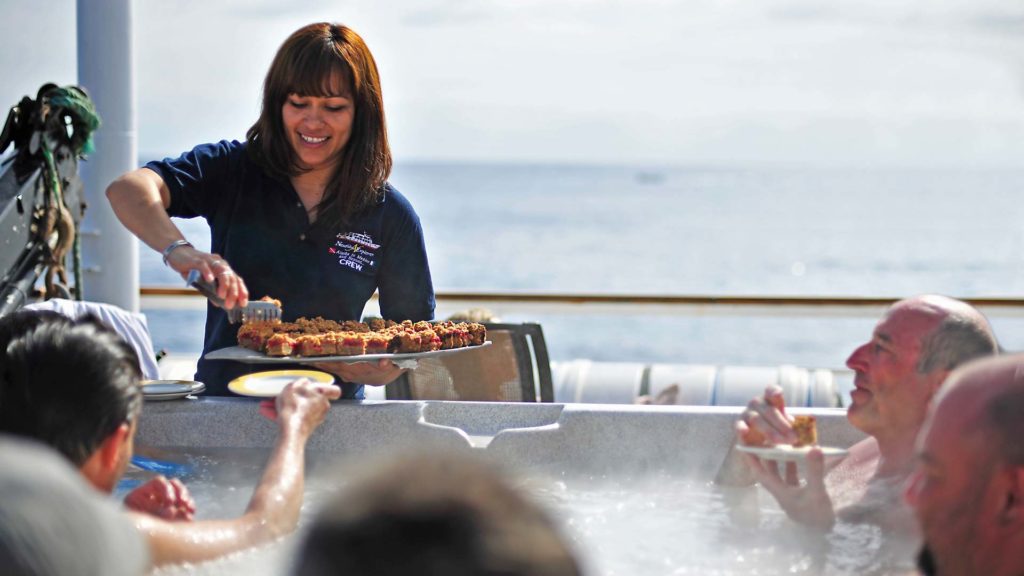 Do you know what white glove service is? Do you have server and bar experience? That's even better, but what matters most to us is a genuinely warm personality combined with super attention to detail. If you truly care about doing your best to ensure every detail of our guests' experience goes just right, then send us your CV!
ENGINEERS
"Can you fix things? Are you happy to get your hands dirty? Do you want your engine room to be spotless and machinery working perfectly? If so, call or email us!"
CAPTAINS
Are you a good fit for what we do? Professional. Pragmatic. Safety-conscious while being centered on guest experience. A fair and even-handed manager responsible for smoothly running crew operations on multi-million dollar ships, reporting directly to the senior managers of the company? Will you buy into our processes and safety management systems? You need to be a scuba or free diver for sure. Being a captain is hard work but extremely rewarding, and we offer some of the highest wages of almost any dive liveaboard boat on the planet.
Your Next Career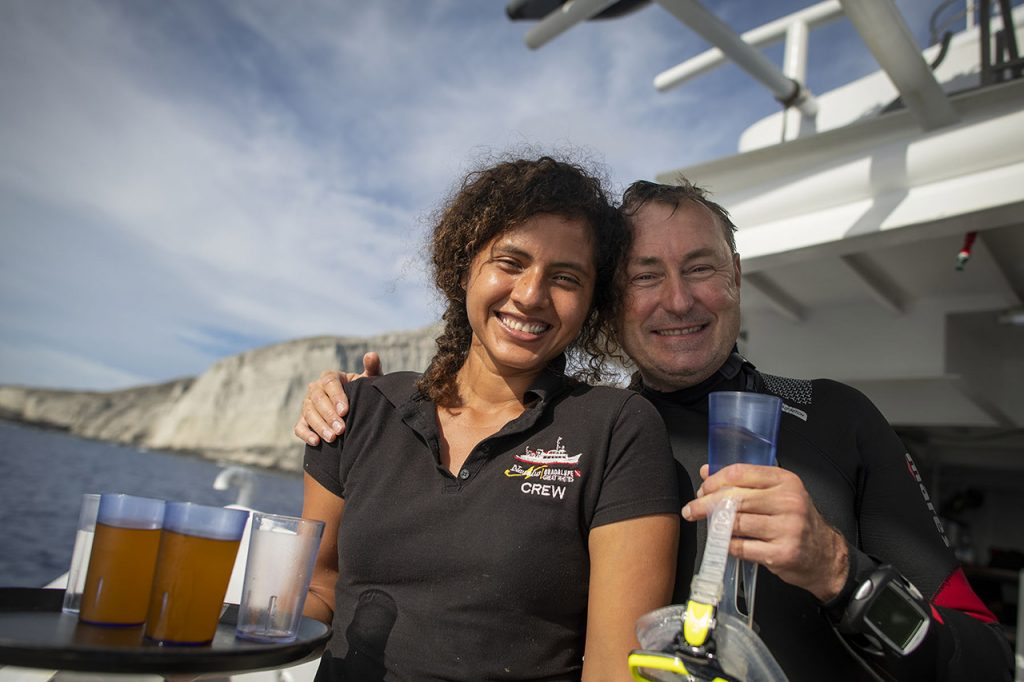 Don't see a fitting position, but you are still interested in working for Nautilus Liveaboards, Baja Expeditions or SeeCreatures?

With 200 full-time staff as well as seasonal and freelancers, we are always looking for talented people. We encourage you to email a cover letter and CV with current contact info to hire@nautiluscareers.com.
Crew Testimonials
Frequently Asked Questions
I applied for a position but I haven't been contacted for an interview. What can I do?
Although we would like to speak to everyone we are unable to contact every candidate. If we want to move forward in the interview process, we will contact you.
Can I call or email to check on my application?
There is no need to call or email to check on your application. If you received the email confirmation after you applied, we have your application and will keep it on file.
Is this a seasonal job or year-round?
Nautilus, Baja Expeditions, and SeeCreatures operates all year round. All crew positions are scheduled throughout the year.
What kind of physical activity should I expect on the job ?
Safety is the number one cornerstone of our company. Jobs on the ship are physically demanding, each position describes the amount of activity required. When you are interviewed, this will be discussed with you in detail. In general, all crew members will be required to do some physical activity.
Is a cover letter required for all applications?
A cover letter is optional.  However it helps us to get to know you better.
Is my information safe? Who can access it?
Our hiring manager, who is responsible for that specific posting, will have access to your information. They may share your information with other managers in order to make an informed hiring decision.
Will my privacy be protected when I submit my application?
Nautilus, Baja Expeditions, and SeeCreatures are committed to protecting personal information that is provided to us. When you submit your application, your personal information will be used for the specific purpose of recruitment and hiring.  We will ask for permission prior to contacting your previous employers and references.