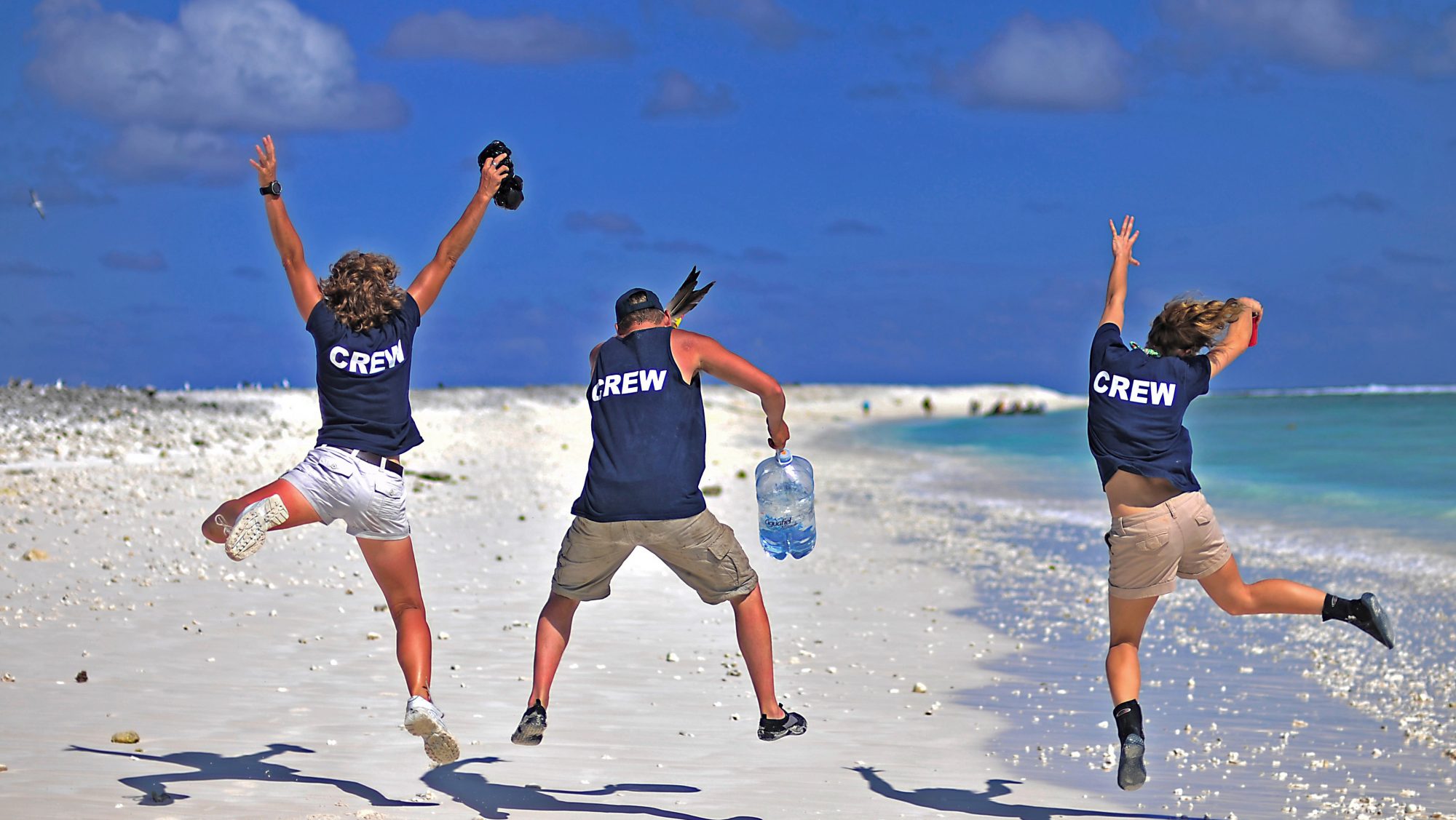 Employment
As we continue to expand operations, we are recruiting candidates. We encourage you to submit your résumé, as positions are open that are not currently published on our websites.

"The must haves" to work at Nautilus, Baja Expeditions and SeeCreatures are a commitment to 100% integrity and always doing your best. We have to be persuaded of your full buy-in to our three cornerstones: safety, excellence and guest experience, and happy staff. All of our operations are very process-driven, and that must be an environment in which you'll be comfortable and happy working. We offer excellent pay, private health insurance, year-round work with fixed schedules, a relentless commitment to safety, and the deep satisfaction that comes from providing guests with the best experience of their lives.
Current Openings
Liveaboard Divemasters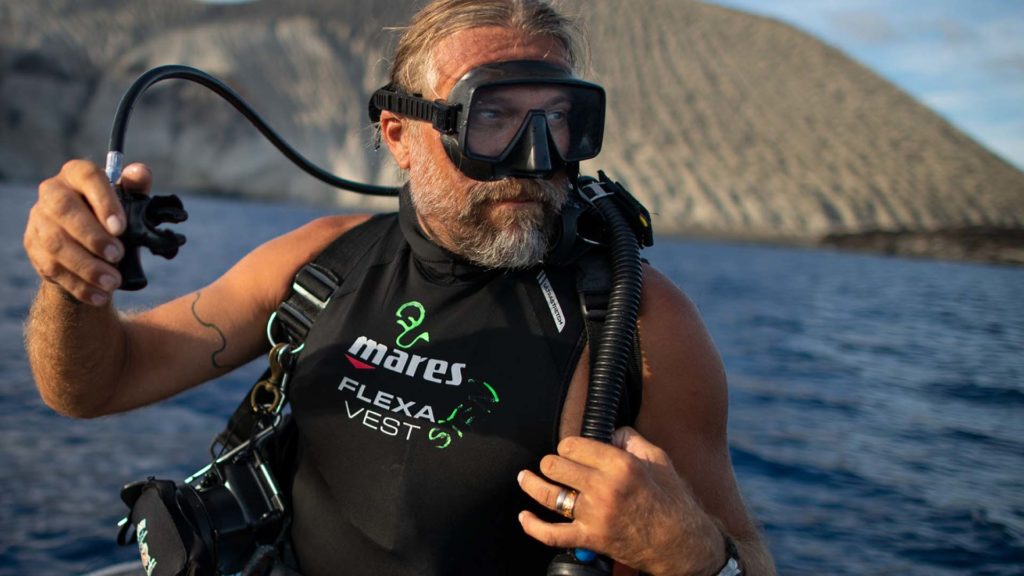 Enjoy some of the best big-animal diving in the world at legendary Socorro Island, Sea of Cortez, Mobula and Orca Adventures, Ultimate Whale Sharks, Mexican Sardine Run and Marlin, and more.

Month-on, month-off working schedule, great pay and really generous tips.

Previous liveaboard experience is required, including guiding experienced divers, compressor and tank filling, skiff operations, and deck duties. A really good knowledge of marine life is also required.You need to be excellent with guests and able to get along with all our other crew.
Shortcut to Liveaboard Divemaster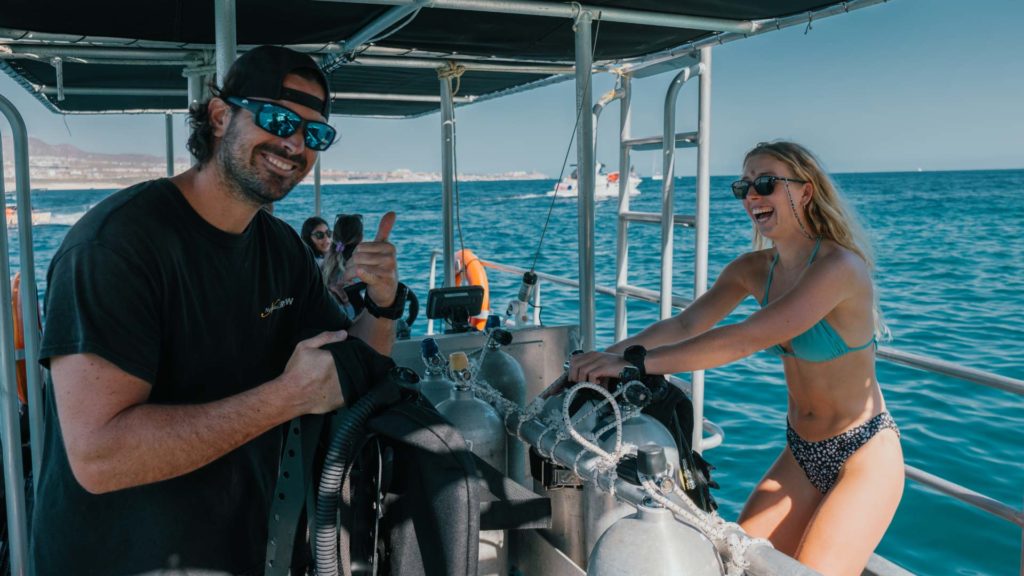 Some of our best liveaboard dive masters started as hostesses with diving credentials and worked hard to become very familiar with our operations.

We own and operate three SeeCreatures Dive Centres, and virtually all of the best dive guides and instructors working there have ended up with full-time positions on board the liveaboards.

If you have the right attitude and are a good fit with our operation, we will help you gain the experience to become a liveaboard divemaster.
Liveaboard Hostess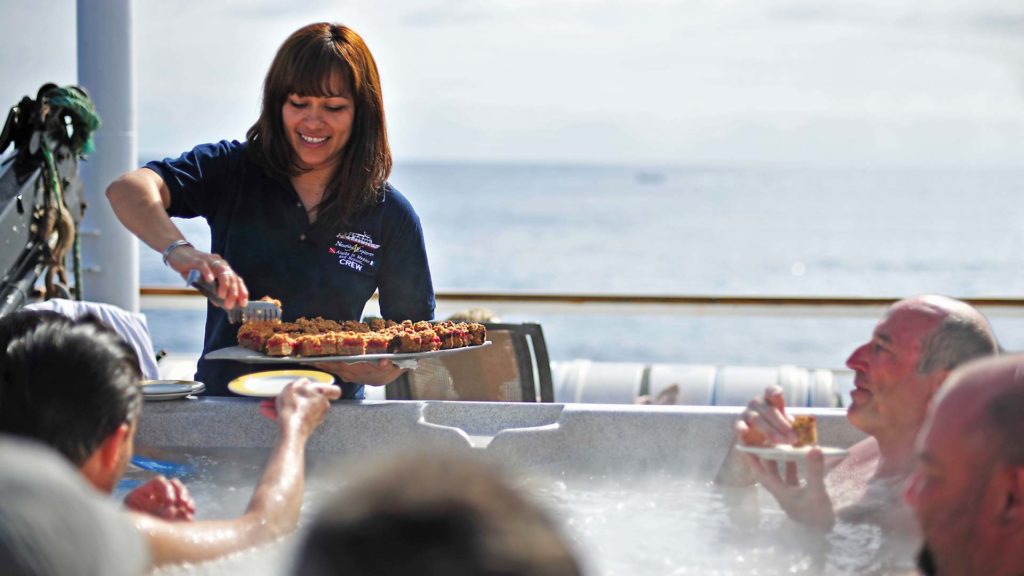 Do you love going to sea? And do you have a background in the service industry? If so, give us a ring because we're recruiting for onboard hostesses. This is a great position for someone who naturally wants to look after people and ensure they have the best time of their lives. Attention to detail and organization is very important for this position.
Vancouver Based Boat Operations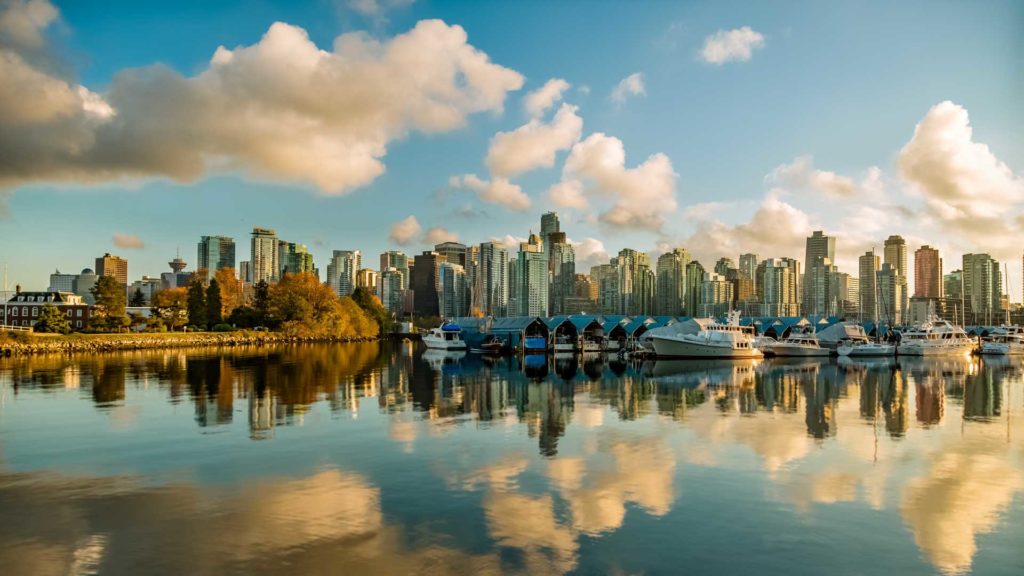 Perfect position for somebody who wants to work in the travel industry in a job where every day is different. Based in Richmond, BC, this is a well-paying, Monday-to-Friday position where you can grow, be challenged, and take on as much responsibility as you want.
Mate – Professional Mariner – with STCW qualifications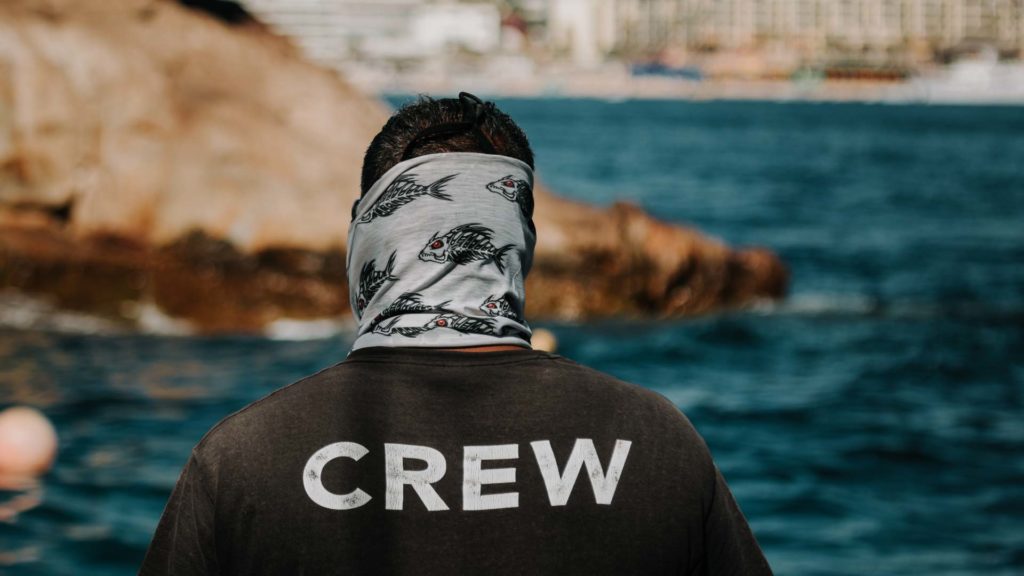 Looking for good, seasoned professionals who are equally comfortable jumping in a skiff to help divers as they are to standing a night watch. Attention to detail and buy-in to our processes and Safety Management System are a must. All of our good mates advance to a captain.
Your Next Career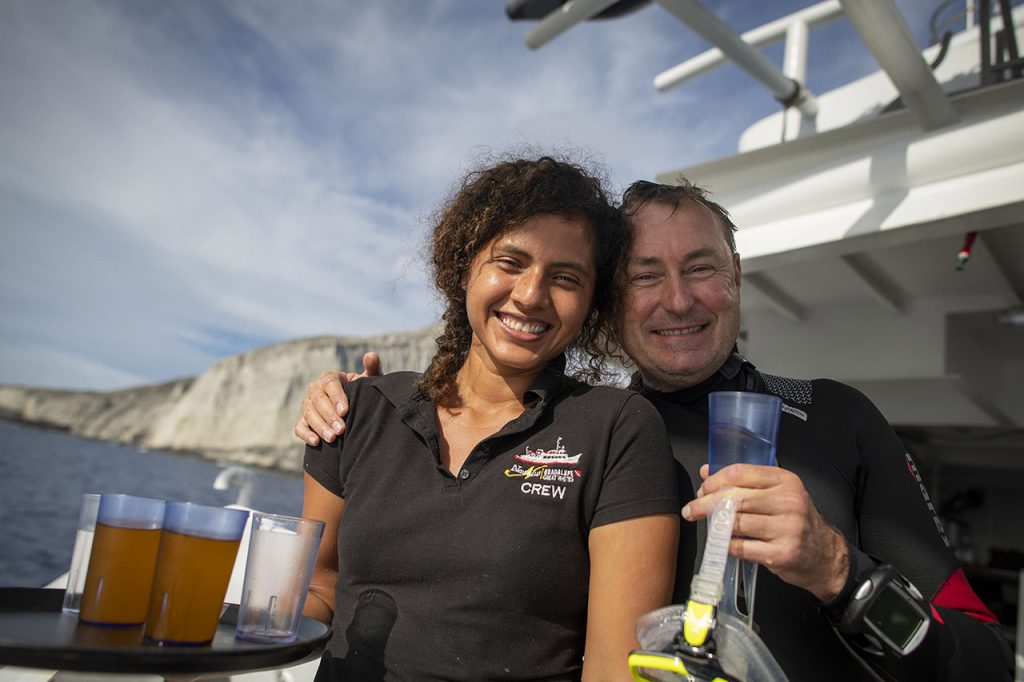 Don't see a fitting position, but you are still interested in working for Nautilus Liveaboards, Baja Expeditions or SeeCreatures?

With 200 full-time staff as well as seasonal and freelancers, we are always looking for talented people. We encourage you to email a cover letter and CV with current contact info to hire@nautiluscareers.com.
Crew Testimonials
Frequently Asked Questions
How do I know you received my application?
Once you have applied for a position, you will receive an email confirmation. We then have your application on file and generally review applications within a couple of weeks. If your qualifications are a match, we will be in contact to set up an interview.
I applied for a position but I haven't been contacted for an interview. What can I do?
Although we would like to speak to everyone we are unable to contact every candidate. If we want to move forward in the interview process, we will contact you.
Can I call or email to check on my application?
There is no need to call or email to check on your application. If you received the email confirmation after you applied, we have your application and will keep it on file.
Is this a seasonal job or year-round?
Nautilus, Baja Expeditions, and SeeCreatures operates all year round. All crew positions are scheduled throughout the year.
What kind of physical activity should I expect on the job ?
Safety is the number one cornerstone of our company. Jobs on the ship are physically demanding, each position describes the amount of activity required. When you are interviewed, this will be discussed with you in detail. In general, all crew members will be required to do some physical activity.
Is a cover letter required for all applications?
A cover letter is optional.  However it helps us to get to know you better.
Is my information safe? Who can access it?
Our hiring manager, who is responsible for that specific posting, will have access to your information. They may share your information with other managers in order to make an informed hiring decision.
Will my privacy be protected when I submit my application?
Nautilus, Baja Expeditions, and SeeCreatures are committed to protecting personal information that is provided to us. When you submit your application, your personal information will be used for the specific purpose of recruitment and hiring.  We will ask for permission prior to contacting your previous employers and references.