The Best Crew
Our ships are crewed by a wonderful and extremely hard working team of men and women from around the world who love the ocean just as much as you do.
"The cornerstones of our business have always been safety, excellence in diving and guest experience, and a great crew that are happy and fulfilled in their jobs. It's easy to say this but much harder to sustain in 24/7 Mexico operations year-in and year-out. I am very proud of our staff and crew and remain constantly impressed by everyone's dedication and how hard everyone works to look after our guests and maintain the highest possible standards. Please come aboard and get to know us and see the Nautilus difference for yourself!"
Captain Mike
Founder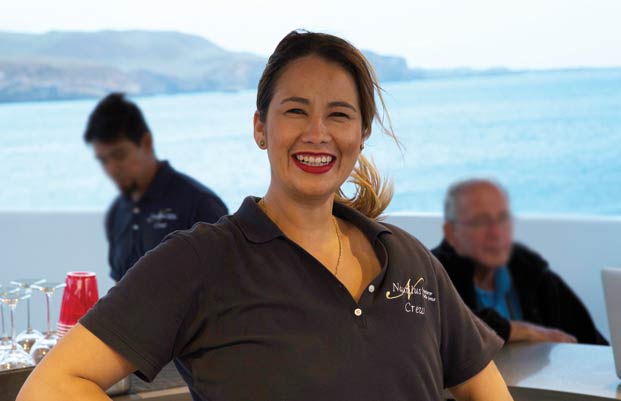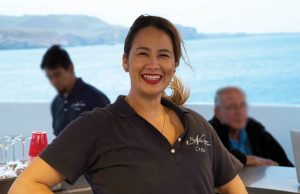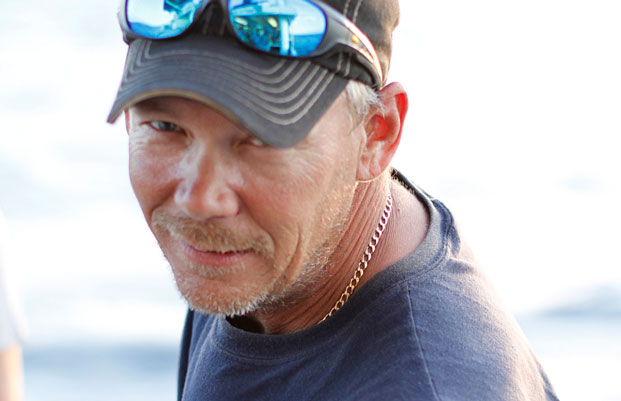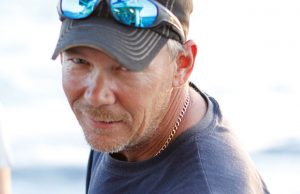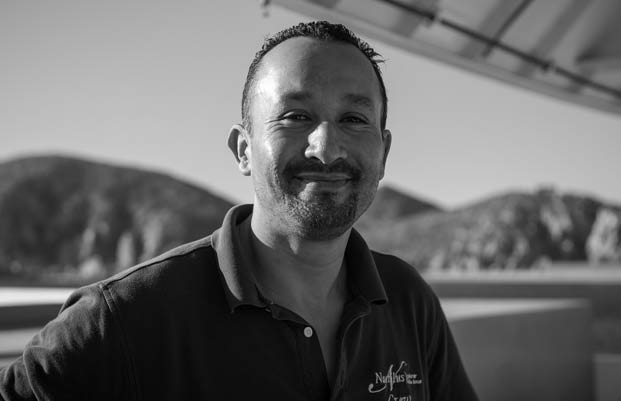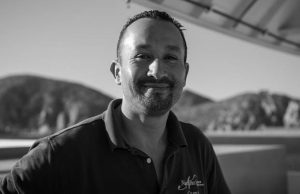 "What a world class ship and crew. From the Captain to the deck hands, every single crew member has gone out of their way to make sure each passenger has a phenominal experience. The cabins are spacious and comfy. The food is all made from scratch and is spectacular! The dive guides know the sites well, and let you venture on your own if you'd like. The dive briefings are very informative."

Marquee R.
"Having managed a client service team for 15+ years your guys could really teach my team a thing or two! Really impressed with the quality and standard of service across the board. Captain kept us informed all the time of what was happening and the hostessess and dive guides were great. The dive guides made sure that everyone was comfortable with dive plans and adjusted accordingly."
Mane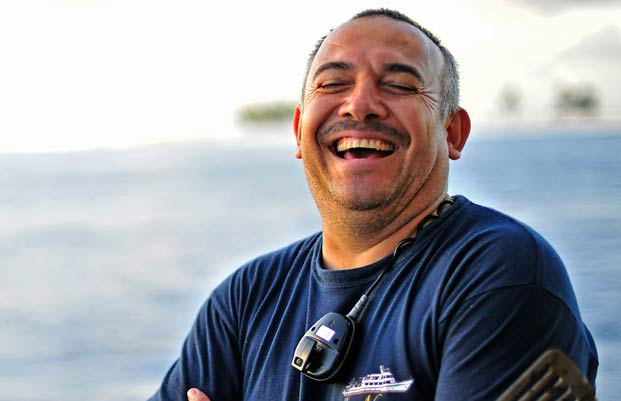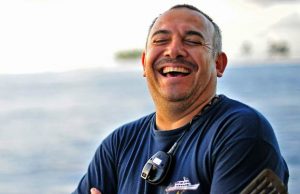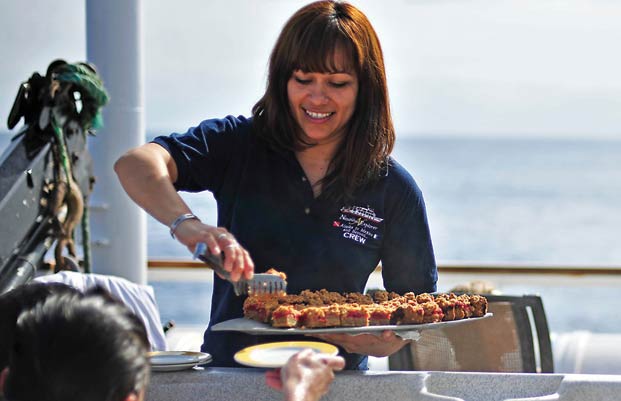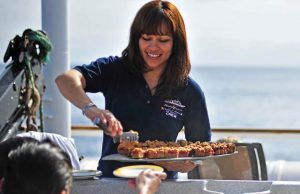 "Las habitaciones, nuevas, amplias, comodísimas. La tripulación encantadora, siempre dispuesta a ayudar. Y la comida, ¡ay!, qué rica… Súper variada, no se repite plato en lo que dura el crucero, y están súper atentos a los problemas que uno pueda tener en cuanto a intolerancias, etc… Cuando rellené el formulario previo al crucero, indiqué que por un problema de garganta no podía tomar picante. Estaba convencida de que esto ni lo leerían… Mi sorpresa fue cuando al llegar, siempre que había un plato picante,al llegar a la mesa, siempre me servían a mí primero el plato, idéntico al del resto, pero cocinado sin picante… Puede parecer un detalle sin importancia, pero que marca la diferencia. Barco 100% recomendable."
Elena C.
"What really made that trip unforgettable was the crew. Each and everyone of them did everything to make our trip as perfect as it could be. The food was simply delicious, the rooms were already cleaned when we came back from breakfast, and everybody was just so nice and attentive. The Captain was very approachable, flexible and friendly, and frequently stopped by to ask if everything was alright, he helped with the cages and offered a 24/7 open door if we needed something (very different from my last diving safari). We talked about it amongst our group and everybody said the same: That crew made our trip."
Isabelle G.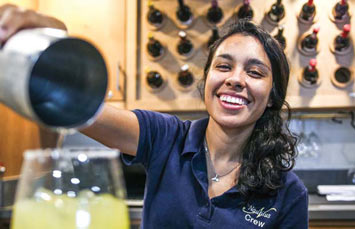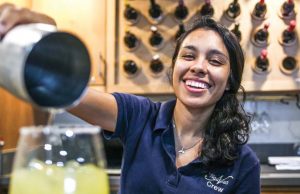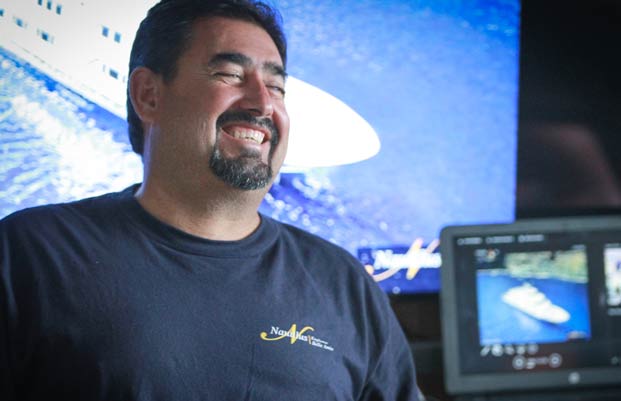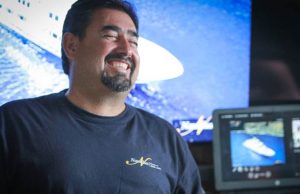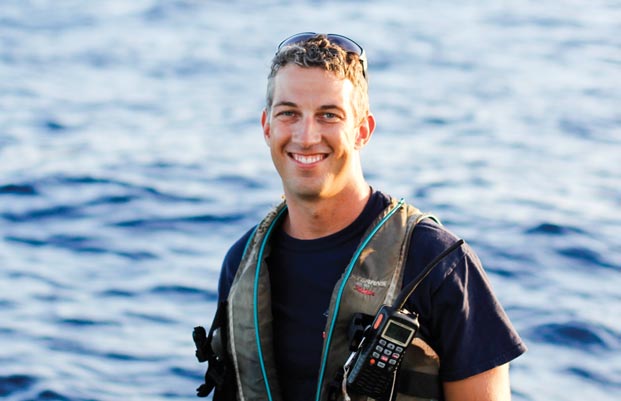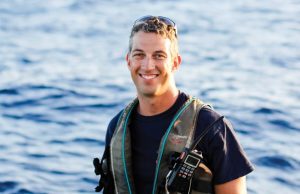 Come onboard and meet the rest of our crew!