The Under Sea is a beautiful ship, full of character and history. Formerly the Undersea Hunter, this famous little ship is well known for 26 years of service to Cocos Island with the Undersea Hunter Group of Costa Rica, as well as starring in many IMAX films and other movies. The newest addition to Nautilus Liveaboards has undergone 2 massive refits, including stretching the hull by 20 feet, repowering, a new bow, the construction of a new full-width superstructure, and the addition of our requisite hot tub, al fresco top deck lounge and stability system. She is a beauty!
Accomodations
Triple Stateroom
An affordable triple stateroom with bunk beds accommodates 3 people and is on the main deck.
Double Staterooms
A, B, C, D, E, F & Rosario
6 staterooms with ensuite and windows are available on the lower deck. Rooms are available only as double occupancy with bunk beds. The Rosario, an ADA, wheelchair-accessible stateroom is also available on the main deck.
Premium Suite
Emerald
A large premium suite on the upper deck can be configured into two full beds or one large bed. Flat screen TV, multiple windows, ensuite, plenty of storage space and easy access to the hot tub.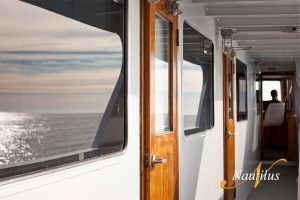 Beautiful large windows, with million-dollar views in the dining room and lounge.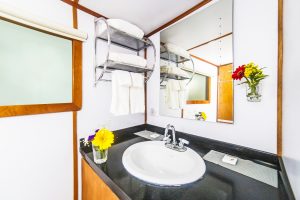 Bathrooms with showers in all suites and staterooms.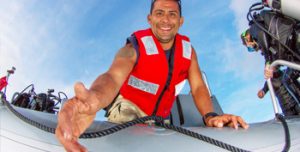 A dedicated and enthusiastic crew of men and women from around the world.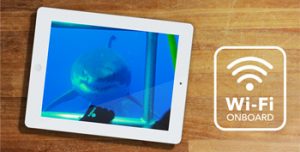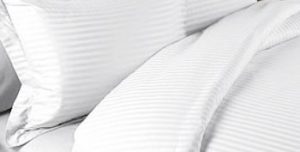 Upper Deck
Spacious al fresco lounge, bar, hot tub & premium suite.
Click on highlighted room to view image
Main Deck
Dining room, salon/lounge, bar, dive deck, Rosario suite & affordable triple stateroom on the main deck.
Click on highlighted room to view image
Lower Deck
6 staterooms on the lower deck.
Click on highlighted room to view image
Specifications
105′ x 24′ ocean-going dive boat
Steel with teak deck
Engines: Twin Caterpillar 240 HP
Tenders: One 25ft. heavy duty fiberglass dive boat. One 32 ft. custom high speed aluminum dive skiff.
Generators: Two 65kW + 1 emergency genset
Voltage: 110/208 VAC 12-24 VDC
ISM safety certified audited by OMCS
VSAT, Satellite Phone
Compressors: 2 x water cooled Coltri MC-30
Full oxygen, nitrox and rebreather service
19 guests, six staterooms, one triple stateroom, one premium cabin.