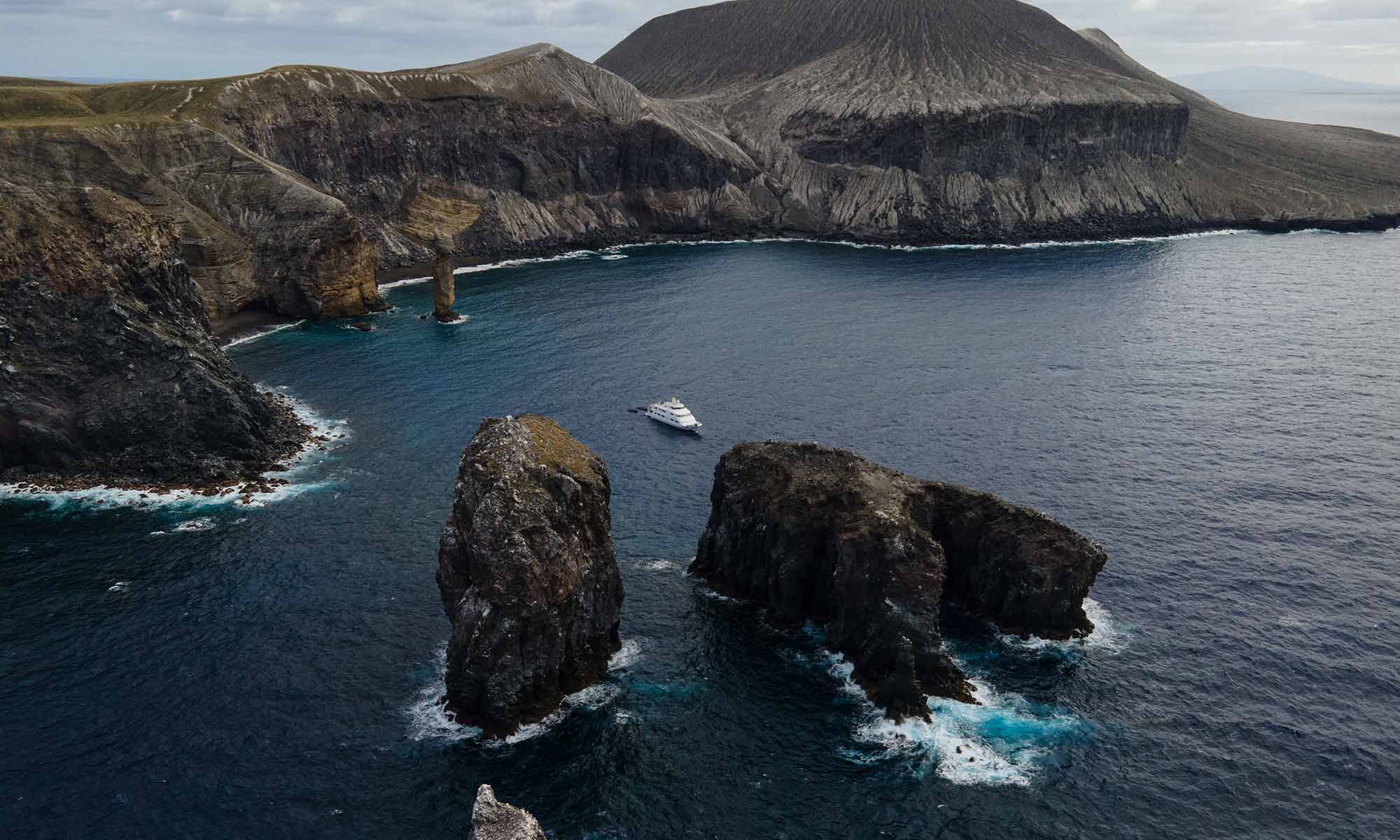 Socorro Island
Giant Mantas & Dolphins
SEASONS
November – July
9 Days, 8 Nights
TYPES OF ADVENTURES
Liveaboard
PRICING (pp. dbl occ.)
From US$2,795
Destination Overview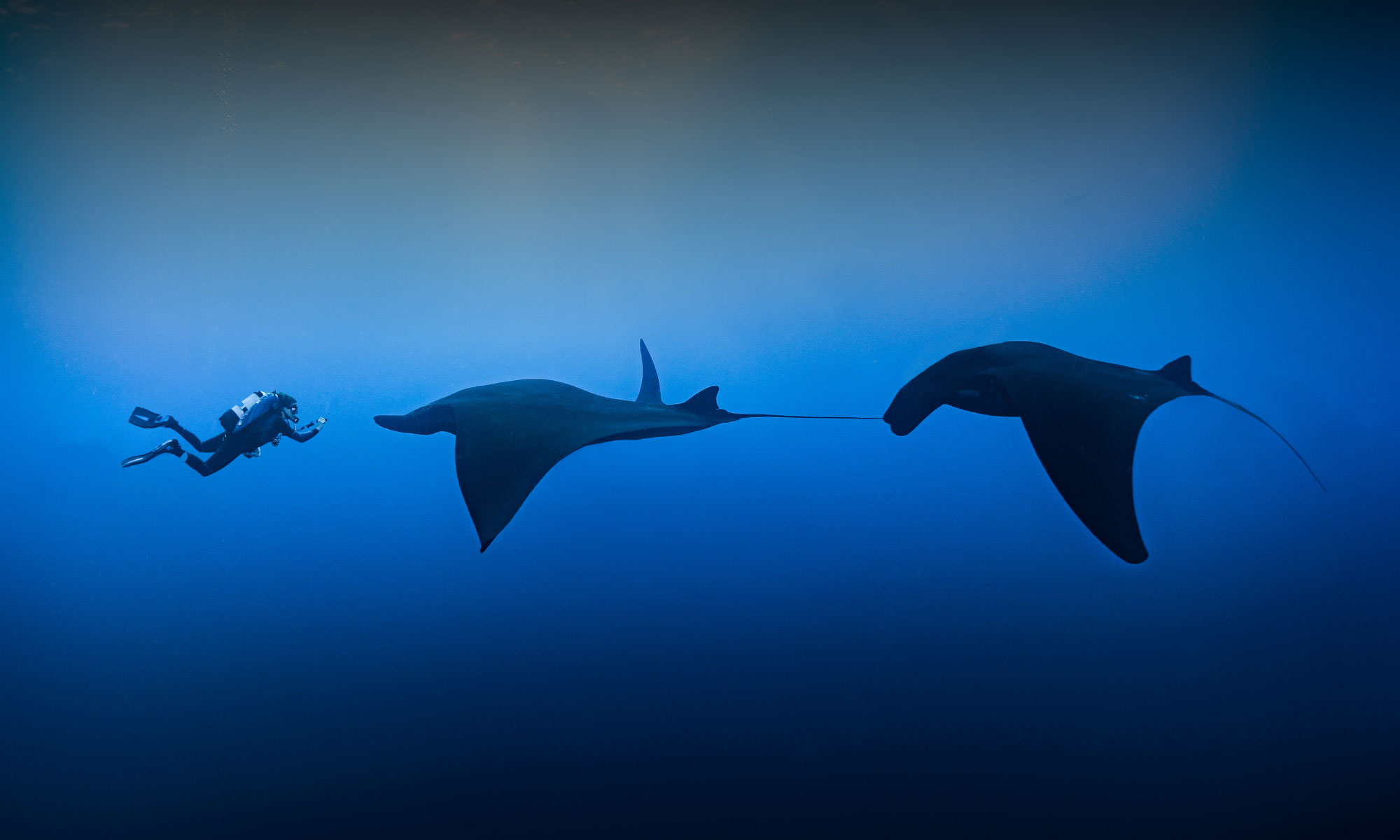 Socorro Island
Giant Mantas & Dolphins
Socorro is magical. Amazing. Baja Expeditions, our sister company, ran the very first trips ever to Socorro 44 years ago and it's still an amazing destination and oceanic oasis and UNESCO World Heritage Site.
Socorro is all about giant mantas, not the number of mantas but the amazing trust they have in us. If a manta looks you in the eye and feels that they can trust you, the most amazing interspecies interaction often follows. That is the magic of Socorro and something we have learned very well since our first exploratory trip out there in 1978. There is more, 15 years ago the dolphins started emulating the mantas when the grandma of the local pod of divers ended up in the arms of divemaster Sten. We now get pod interaction with the bottlenose dolphins on almost every trip.
It's a rare opportunity to dive Socorro in November. Expect water temps in the mid 80's and see all the normal critters.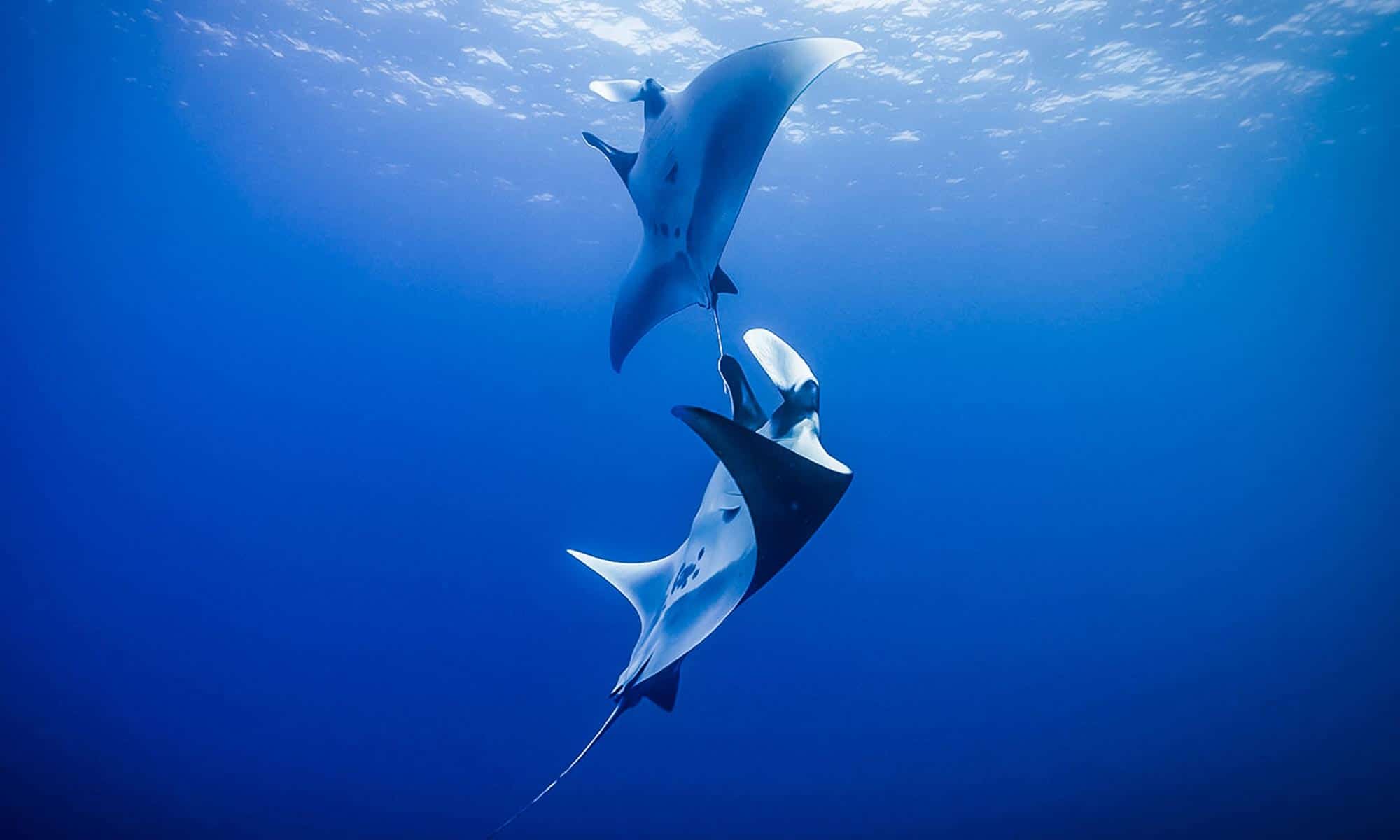 The World's Friendliest Giant Mantas
You can see giant mantas in many places around the world. But nowhere else boasts a population of giant mantas that literally seek out interaction with divers and snorkellers. While mantas are the main reason to voyage out to Socorro, there are lots of other animals to see, including schooling hammerheads and silky sharks, plus 12 other species of sharks, bottlenose dolphins that consistently hang out with divers at certain dive sites, large schools of pelagic fish, and, in season, humpback whales.
Watch Video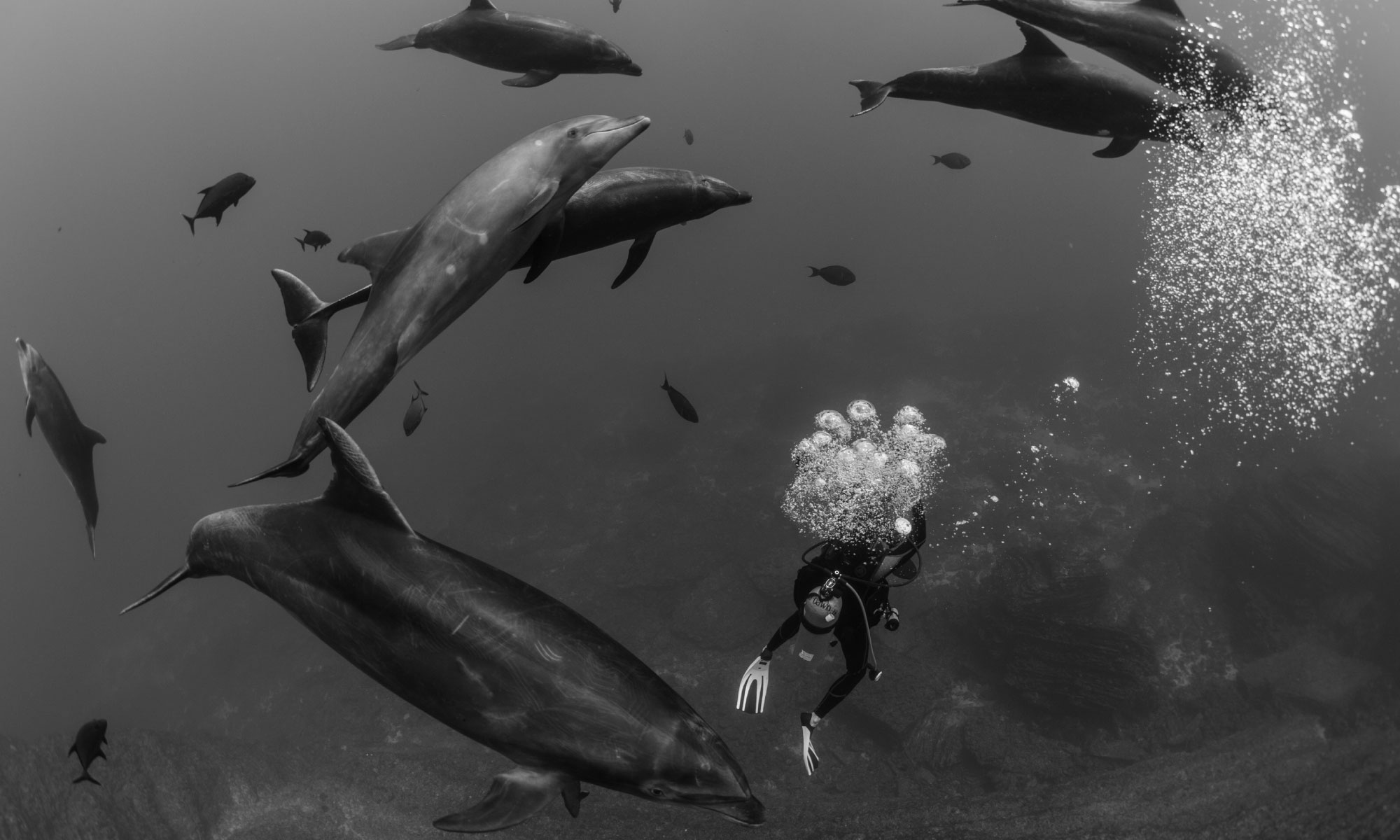 Sample Itinerary
Sample Itinerary
Fly into SJD. Cabo.
Day 1
Complimentary Backscatter photo and video workshop at SeeCreatures Cabo San Lucas. 8pm boarding.
Day 2
Traveling and relaxing at sea. It's a one day run out to the islands. Cocktail hour. Sunsets. Arrive at San Benedicto Island by evening.
Days 3-7
Over five full dive days, you will be able to experience some of our favourite sites such as El Canyon, the Boiler, Red Rocks, Roca Partida, Cabo Pearse, Punta Tosca and Roca Oneal. Average of four dives a day. Expect to see the friendliest giant mantas in the world, bottlenose dolphins, up to ten species of sharks and loads of fish. We will also have other activities to keep you busy such as kayaking and paddle boarding. Or simply relax in our hot tub.
Day 8
Early morning voyage back to Cabo San Lucas. Great time to look back on all your photos and videos, connect with new friends or simply relax during the journey back.
Day 9
Disembark at 8:30am in Cabo.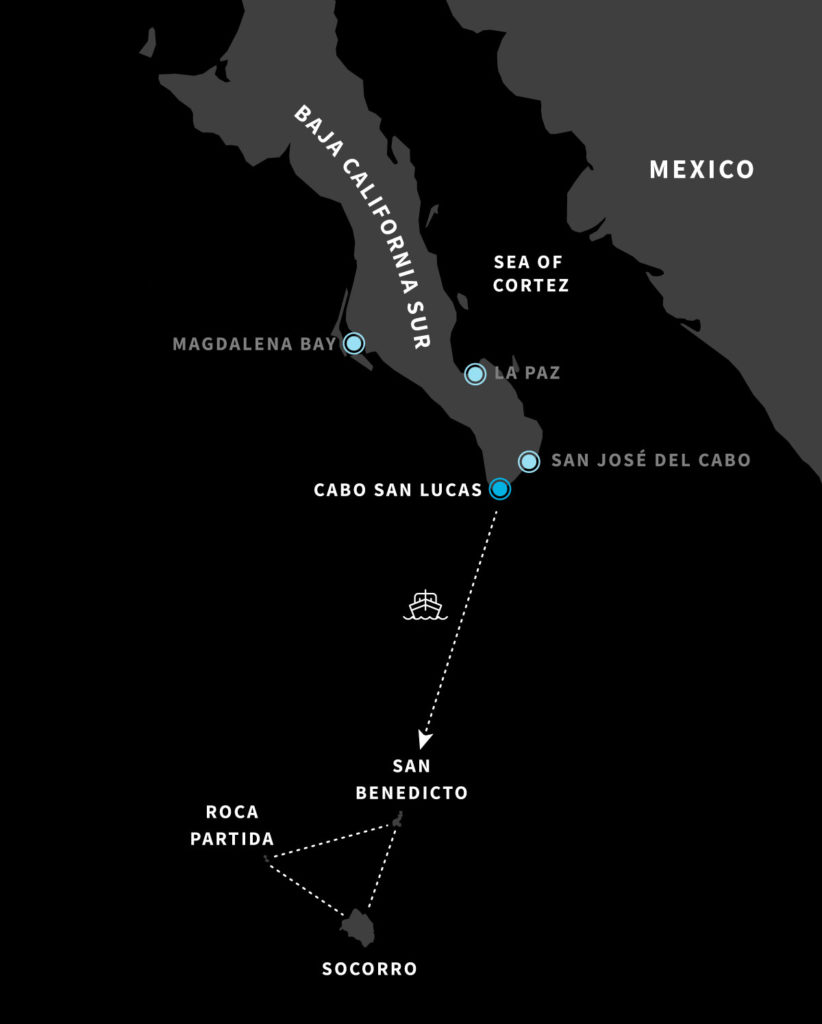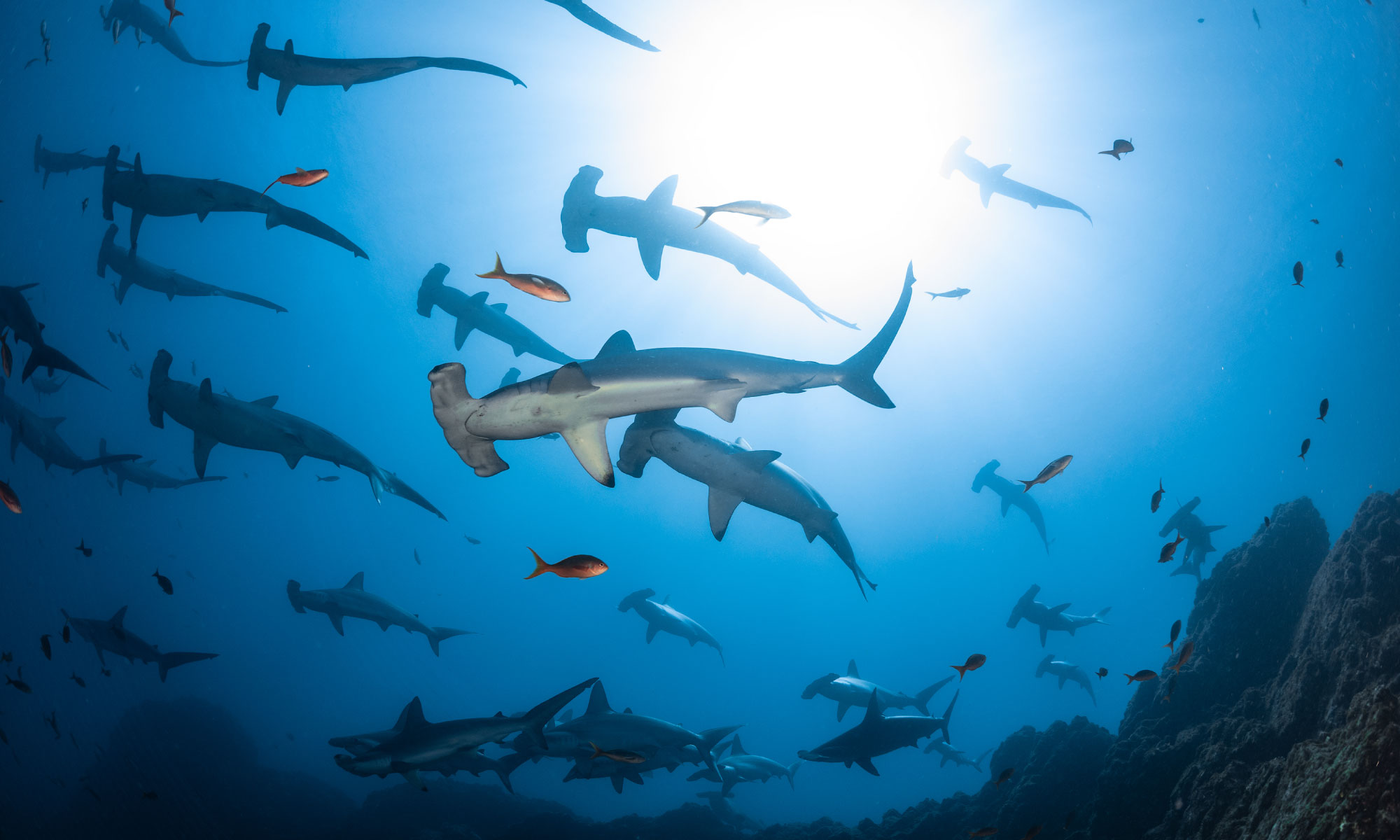 Frequently Asked Questions
Frequently Asked Questions
What am I going to see at Socorro?
The friendliest giant mantas in the world. Bottlenose dolphins that are almost as friendly. Up to 12 species of sharks. Loads of fish. And in season you might see humpback whales, pilot whales, tuna or even false killer whales.
How much experience do I need?
All are welcome. Our roots are in the cold, current-swept waters of BC and Alaska and we have always catered to experienced self-reliant divers looking for complete freedom on their dives. These divers are usually first in the water. We love buddying up with new divers looking for the reassurance of being with a divemaster from the time they start gearing up until they are back on the big boat.
Most divers are somewhere mid-spectrum between these 2 groups and we make sure they are very well looked after as well. Note that several dives may be quite challenging and not suitable for divers of lower experience levels.
How many dives do I get?
Over five full dive days, you will be able to experience some of our favorite sites such as El Canyon, the Boiler, Red Rocks, Roca Partida, Cabo Pearse, Punta Tosca and Roca Oneal.
We know that many of our guests want the option of as many dives as possible and we strive to offer an average of 4 dives a day other than the day that we do our mandatory check in at the local navy base when you likely have the option of 3 dives plus our world-famous silky shark night snorkel.
Note that weather conditions, Mother Ocean or crowding by some of our competitors may limit some diving.
Where do we meet the boat?
SeeCreatures, located downtown Cabo San Lucas close to the marina. We want our dive center to be your home away from home! Please drop by when you get into town and we will get you kitted up with whatever you need. Maximize your vacation in Baja with savings on our Socorro pre- or post-trip packages including 2-tank boat dives or side trips out to Gordo Banks and Cabo Pulmo.
Can you help me get dive certified before the trip?
YES. We offer a full array of dive courses at our dive center including Nitrox.
Operated For Safety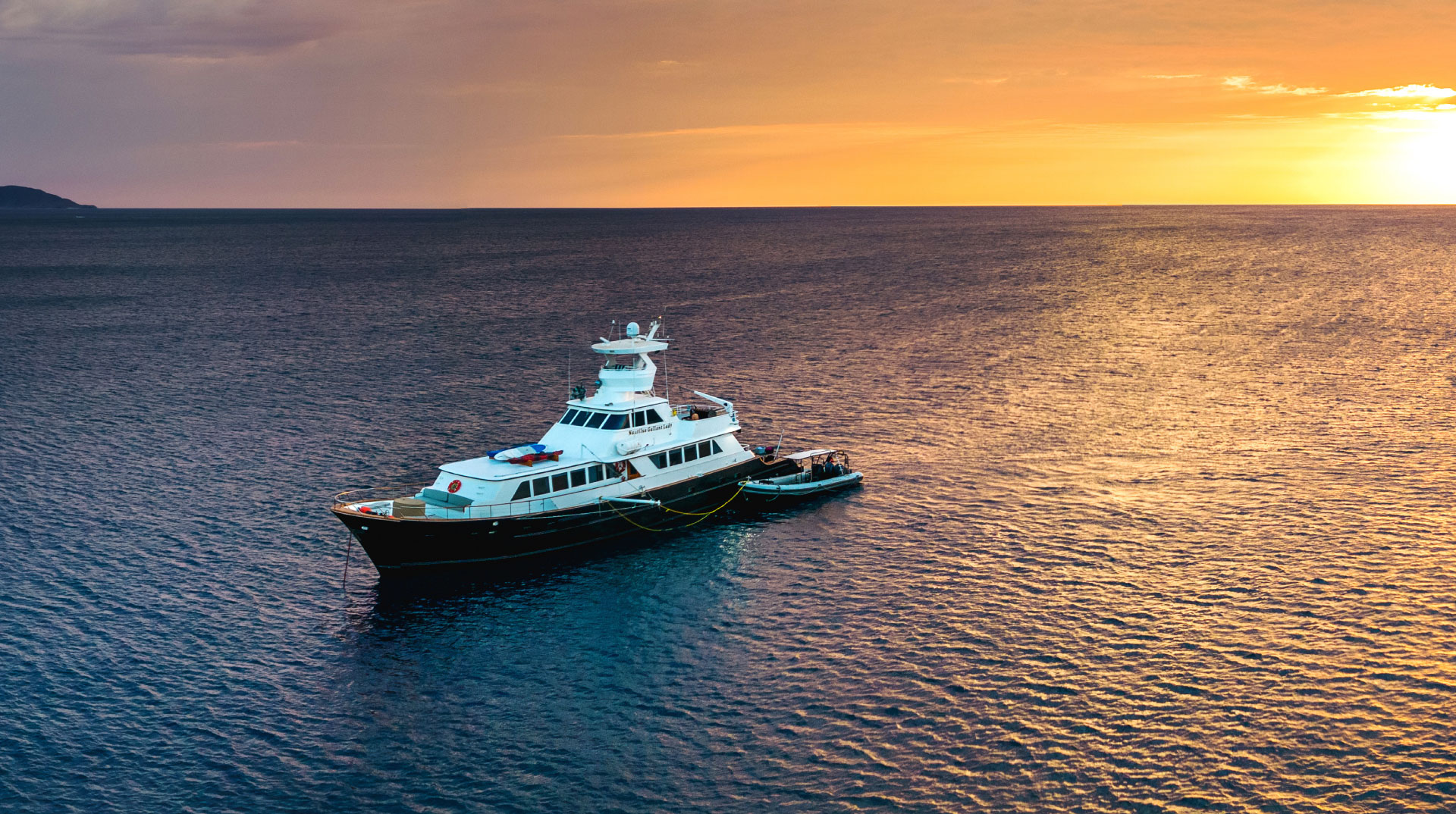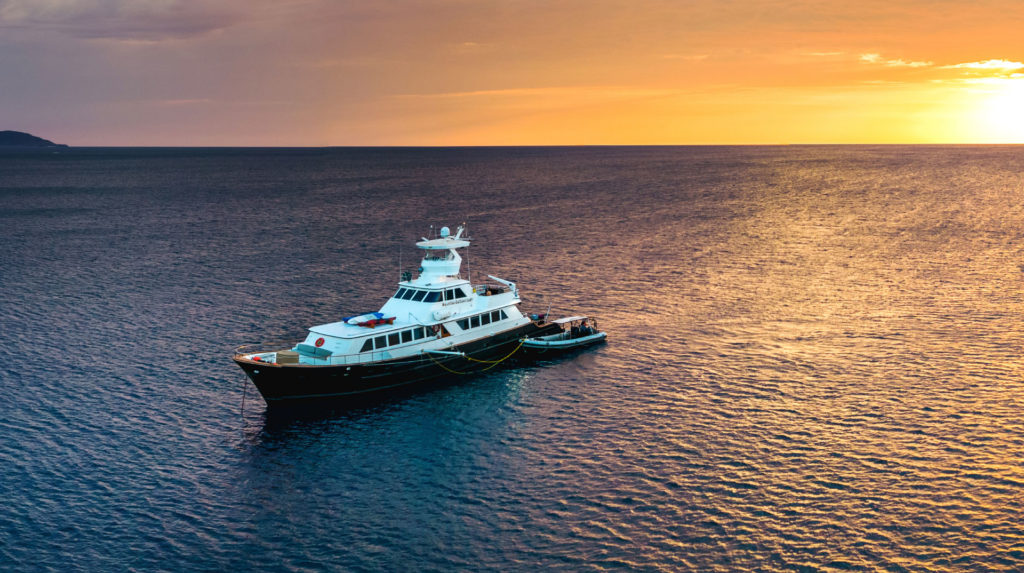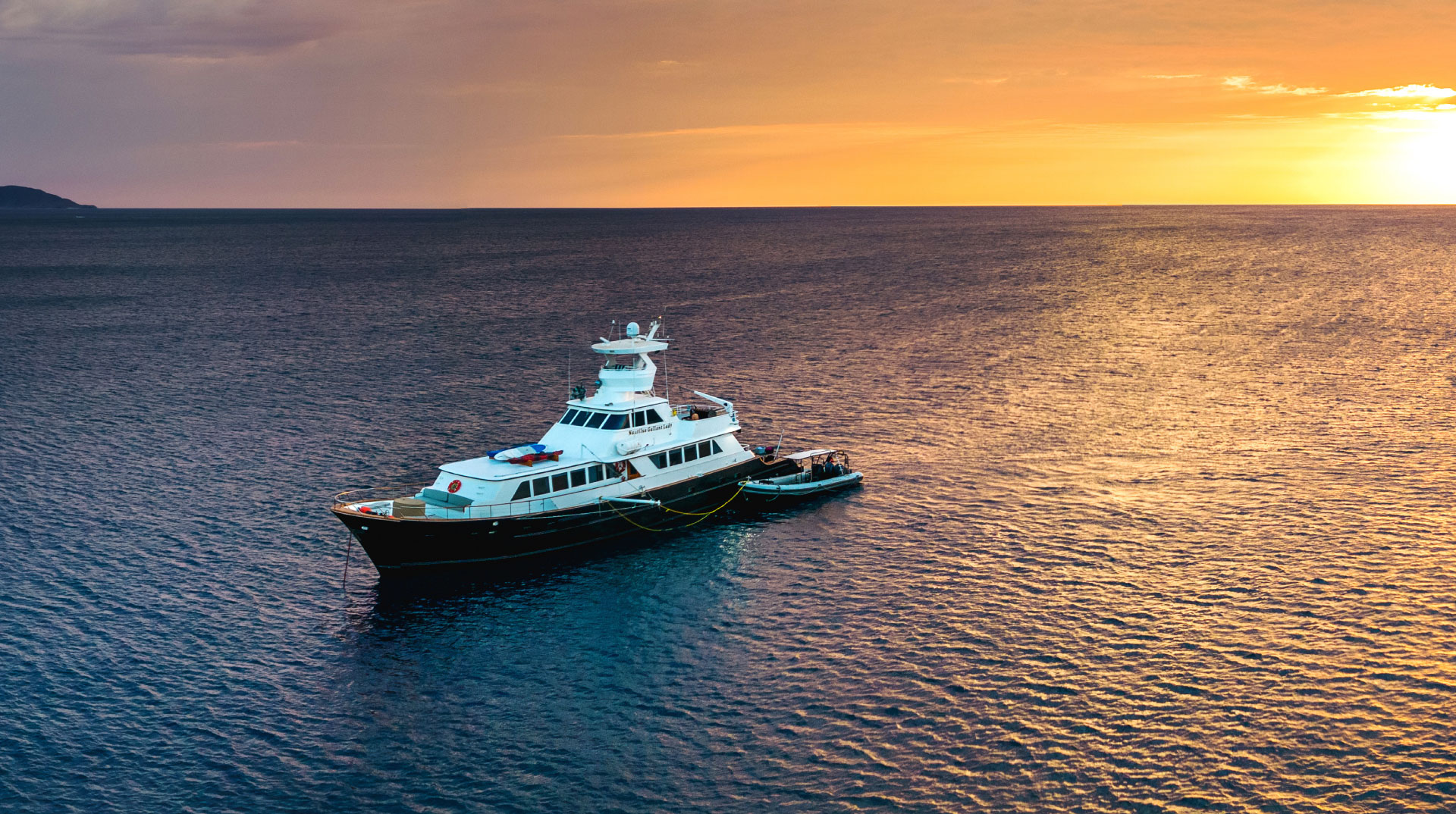 Operated For Safety
Safety is a very serious business. Mother Ocean can be capricious and unforgiving. We hold ourselves to the highest standards and you should expect and demand no less. In our view, every dive boat should be operated within a certified ISM safety management system, outfitted with sprinklers, emergency smoke hoods for everybody and the same safety, fire, life saving equipment and radios as the largest cruise ships. Captains, mates and engineers should have professional commercial mariner qualifications and all crew should have STCW professional mariner certification. Safety is not something to publish in a brochure. It's part of our DNA. A cornerstone of our culture. Something that we have been living by for every day of the last 30 years.
Get Inspired!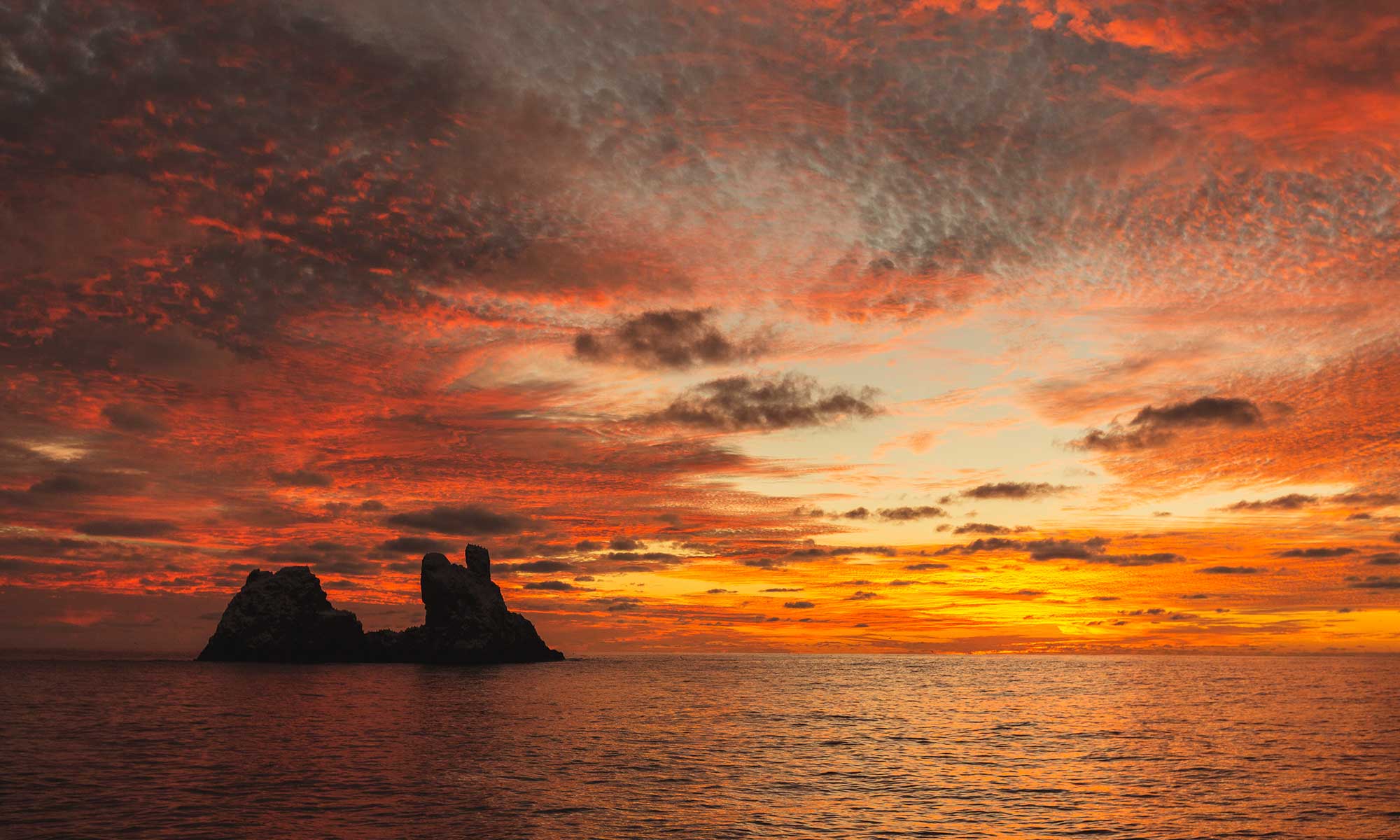 Get Inspired
Watch our Socorro videos
Read our latest blogs