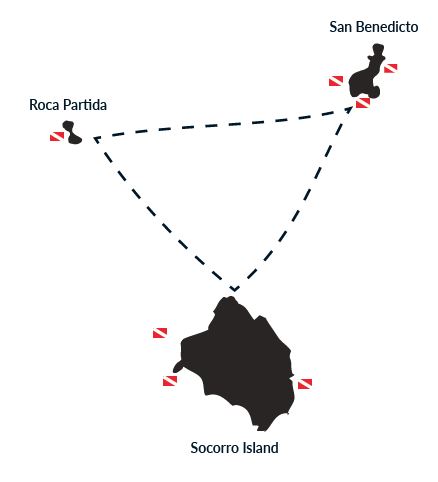 Where is Socorro?
Socorro Island is one day sail south of Cabo San Lucas, which is located at the south tip of Baja Mexico.
We specialize in big animals diving at the cleaning stations of San Benedicto, Socorro and Roca Partida.
When should you go?
Socorro features the friendliest giant mantas in the world, humpbacks, wild pelagic dolphins and up to 10 species of sharks. Surface weather is similar to southern California climate. Very warm during the day, and chilly at night.