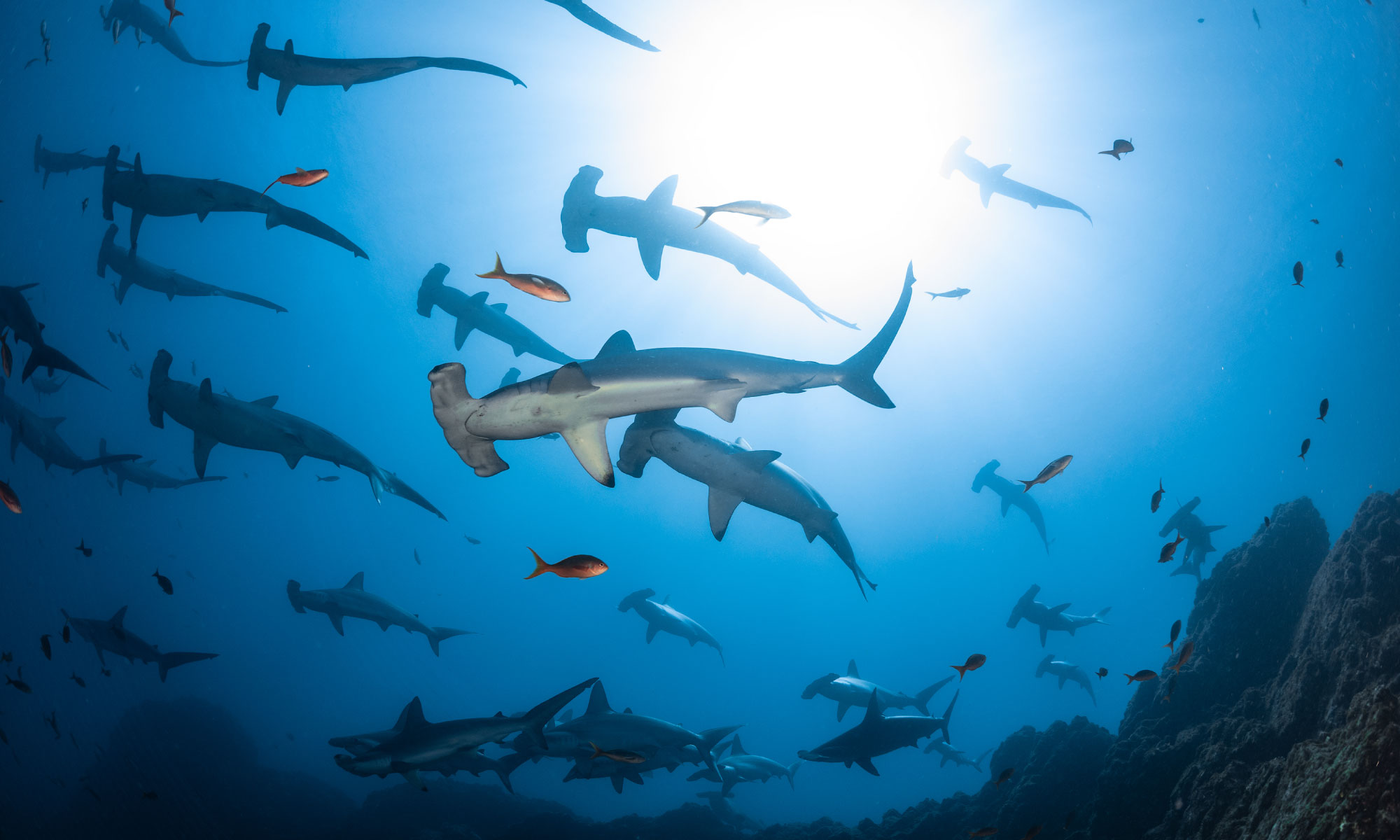 Cocos – Island of the Sharks
Destination Overview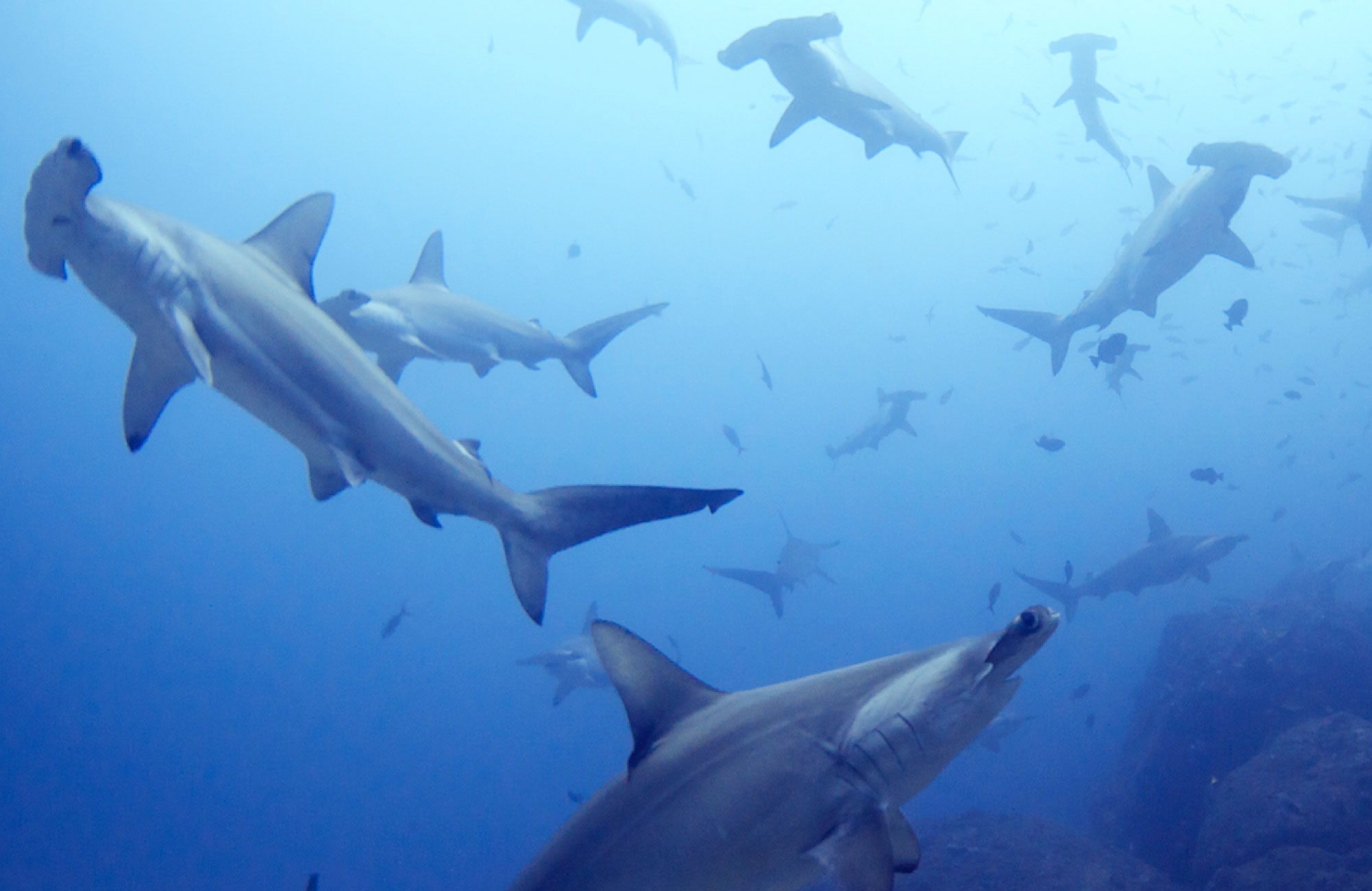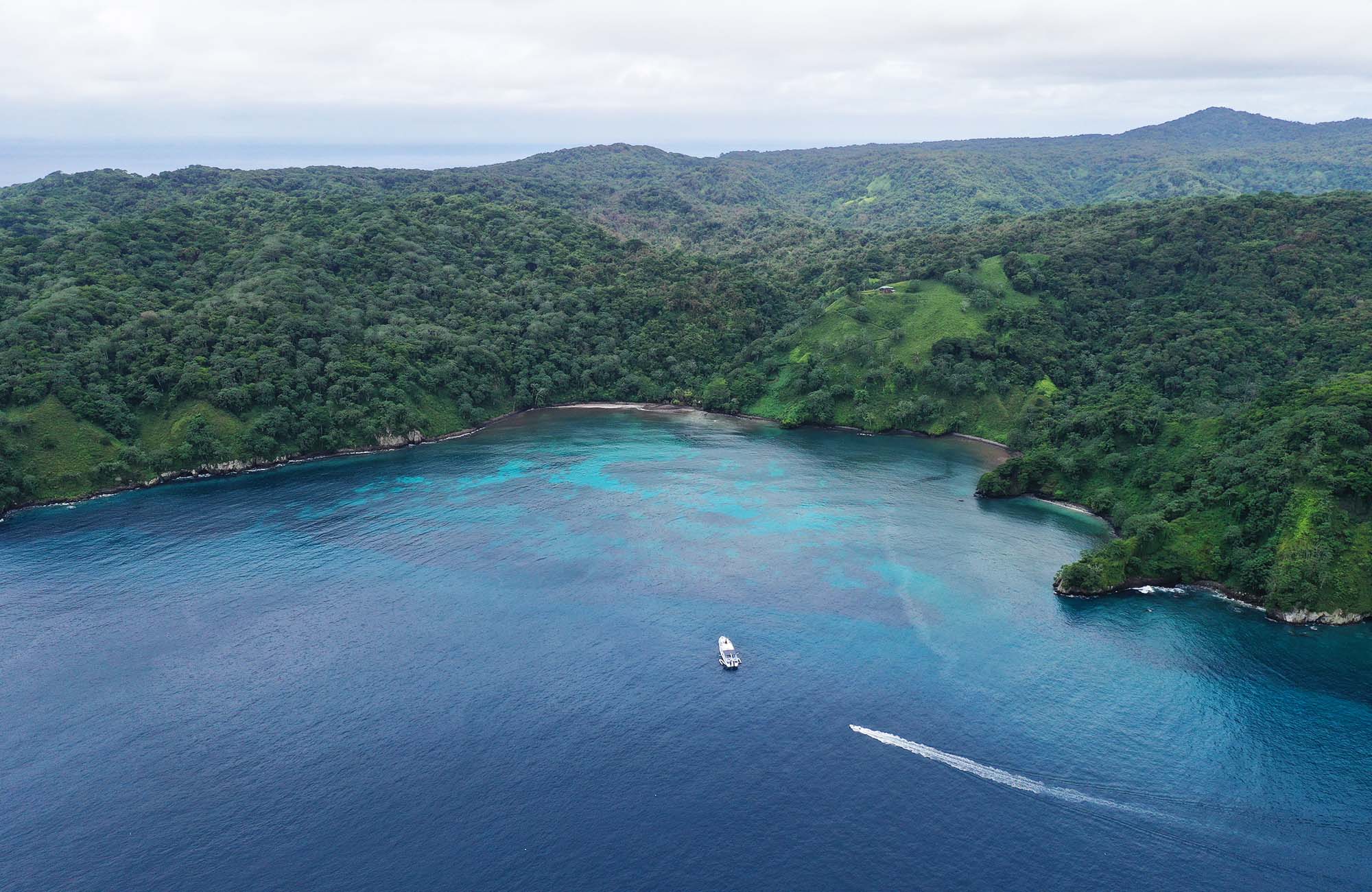 Peak Season Diving
Why summer trips? Because that's known as the best time to visit, and August is the single most popular month.
Cocos Island is famous for being one of the hottest shark diving destinations in the world. The schooling scalloped hammerheads are legendary. In recent years, tiger sharks have become more common. Whitetip reef sharks and silkies, our favourite "puppies of the sea" are common. Other species regularly encountered include galapagos, blacktop, silvertip, as well as many species of rays, especially around the cleaning stations. It's easy to get lost in mesmerizing giant schools of big eyed jacks and mutton snapper.
"The rainy season" is from June through December, when the deep ocean upwellings attract manta rays and whale sharks can sometimes be seen daily. In July and August 2021, as well as August and September 2022, humpback whales were spotted in the sheltered anchorages. Summer is also when typically the most hammerhead sharks are in the area. Visibility can be lower during this time, ranging from 90-ft down to 30-ft with plankton in the upper water column, but rain itself usually only lasts for 2 or 3 hours in the afternoon. Water temps around 80F. And of course, everything shoreside is blooming with life and incredibly green during this season. Hiking the island will be offered. Special kudos to the government of Costa Rica for banning the fishing of hammerhead sharks.
Sample Itinerary
Frequently Asked Questions
Get Inspired!