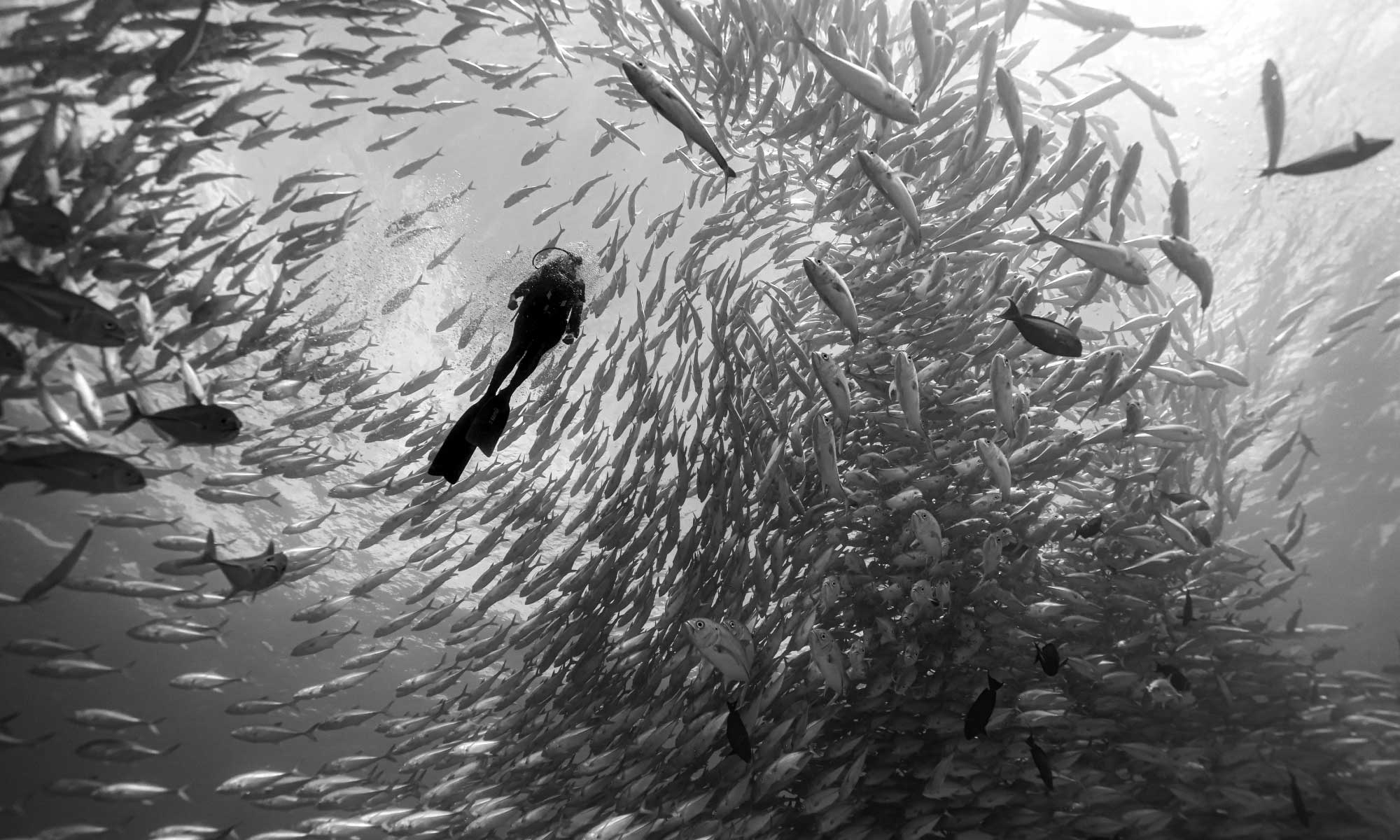 Haven't You Earned a Little Breather?
SEASONS
July – November: Peak Diving

TYPES OF ADVENTURES
Liveaboard, Yacht Charters, Ocean Safaris
Base Camp, Day Trips
PRICING
Day Trips Start at US$140 pp.
Ocean Safaris US$295 pp.
5 Nights / 6 Days From US$1895 (US$2895)
FAQs
FAQs
Is our July, August and September trip cancelled?
No, not at all. We don't believe the Guadalupe park will open on July 1st as normal. We are aware that our guests have booked flights and made plans. Rather than delivering bad news about the park's closure at the last minute, we decided it would be better to give 4 to 6 weeks' notice and provide a heavily discounted alternative trip from Cabo San Lucas into the Sea of Cortez. We are ready to begin our guad season. Only the government's actions have the potential to hold us back.
I signed up for a great white shark trip. Why would I want to go into the Sea of Cortez?
We love the great white sharks. Guadalupe is an awesome trip. We've pooled all of our resources, knowledge, and experience to create an alternative trip. From deploying a spotter plane on 2 patrols a day, 6 days a week to get us close to the best of the animals, to drawing on almost 50 years of experience in the Sea of Cortez, we've done it all. We are not just recommending a trip to go diving on some reefs with beautiful fishes. We are talking about diving, swimming, and snorkelling with whales, large schools of mobula rays, huge pods of dolphins, whale sharks, and maybe orcas and manta rays, and much more. These are action-packed adventures that include kayaking, paddling, beach walks, shore hikes, and paddle boarding!
What is the deal that you are offering?
$2500 in savings includes a $1000 discount on the Sea of Cortez trip PLUS a $1000 credit (excludes guests on Guadalupe opener special) towards a future Guadalupe trip. Also, specials including a $50 day trip to Cabo Pulmo, a $50 pp./nt. oceanfront 4* all-inclusive hotel and more.
I'm not a diver. Why would I do this trip?
Because the animals in the Sea of Cortez's are fascinating for both divers and non-divers alike. You can stay as busy as you like and experience as much as you like. Alternatively, simply unwind with a nice drink and a good book while soaking up the sun.
What do I do with my flight?
Either rebook your flight to SJD Cabo San Lucas. Or take a connecting flight to Cabo from San Diego or Tijuana. These days, most airlines offer no charge rebooking. Please let us know if you run into any problems with this.
Can I move my July, August or September trip to next year?
Yes. We can give you a "dollars paid" credit towards a 2023 trip.
My Guadalupe trip is booked later in the season. Should I be worried?
No. We believe Guadalupe will be open this year. It's just a question of when.
I don't want to do a Sea of Cortez trip.
No problem. You will receive a full dollar amount credit of what you paid towards a future booking with us to any of our destinations in the year 2023 or later.
Can I rebook my Mid-September – November 2022 Guadalupe trip?
We are varying our terms and conditions so that guests on any 2022 Guadalupe charter at their option transfer to a future trip, any destination.
Does my Sea of Cortez trip have to be on the same dates?
No. We will accommodate you as best we possibly can.
Can I make a payment on my 2022 Guadalupe trip?
We are not taking any payments on 2022 Guadalupe trips until we are sure the park is open.
Can I get a cash refund?
Sorry, no. Our terms and conditions are very specific regarding no refunds or credits if a government action prevents us from sailing, and that is the current problem right now. We are making exceptions on a case-by-case basis by offering a fantastic deal on a heavily discounted alternate trip and credit for future Guadalupe bookings. We feel terrible about this situation. We have NOT been accepting payments for 2022 Guadalupe trips since we became aware of this government problem.
Destination Overview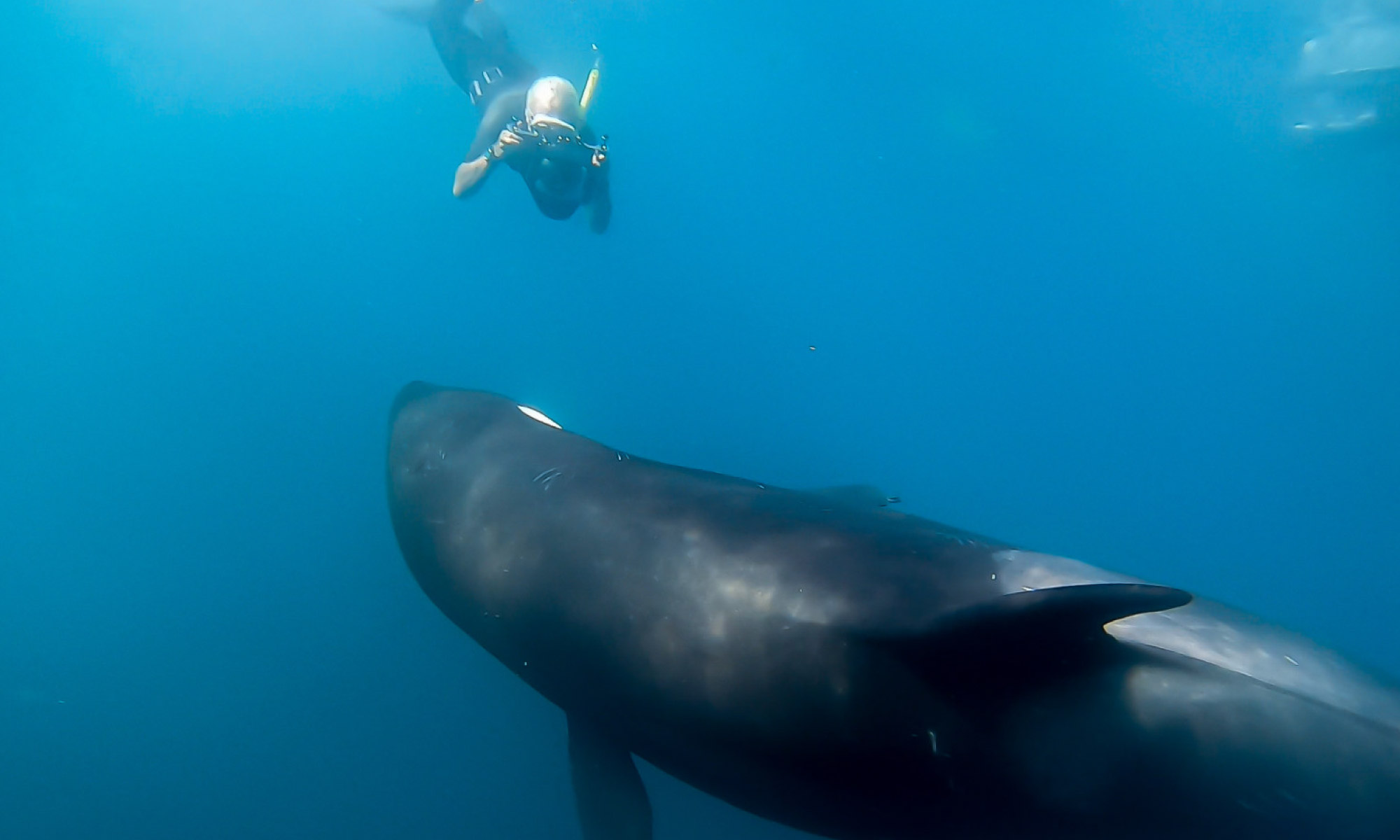 Your Summer Get-Away Begins Here
Dive the World's Aquarium
The Sea of Cortez is a diver's paradise. With it's unique ecosystem and the overall natural beauty, have earned a UNESCO World Heritage Site status. We have been diving here for almost 5 decades and every time it has been exciting! Come see firsthand why this sea is called the "Aquarium of the World" and all of it's natural wonders.
Meet the playful sea lions, surround yourself in a tornado of big eye jacks and schools of skipjacks. Lets not forget the huge pods of dolphins, turtles, mobulas, the hammerhead sharks around El Bajo & Los Animas, whales of all types of descriptions, shipwrecks and night diving. And if you're lucky, giant mantas swimming around La Reina and orcas.
What an incredible adventure about the Gallant Lady! Each day brought us something new to see and experience. Days 1-4 included thousands of mobulas, hundreds of dolphins, multiple fin whales, a huge (possibly pregnant) whale shark, a humpback whale, a brydes whale, sea lions, turtles, and more! Day 5 the trip hit max velocity with the spotting of a pod of ORCAS! Minutes later we splashed on the curious pod and had the snorkel of a lifetime! The orcas milled about as we squealed in the water. Two babies and multiple adult orcas in the pod provided us with memories we will never forget!

Juan David, June 10th 2022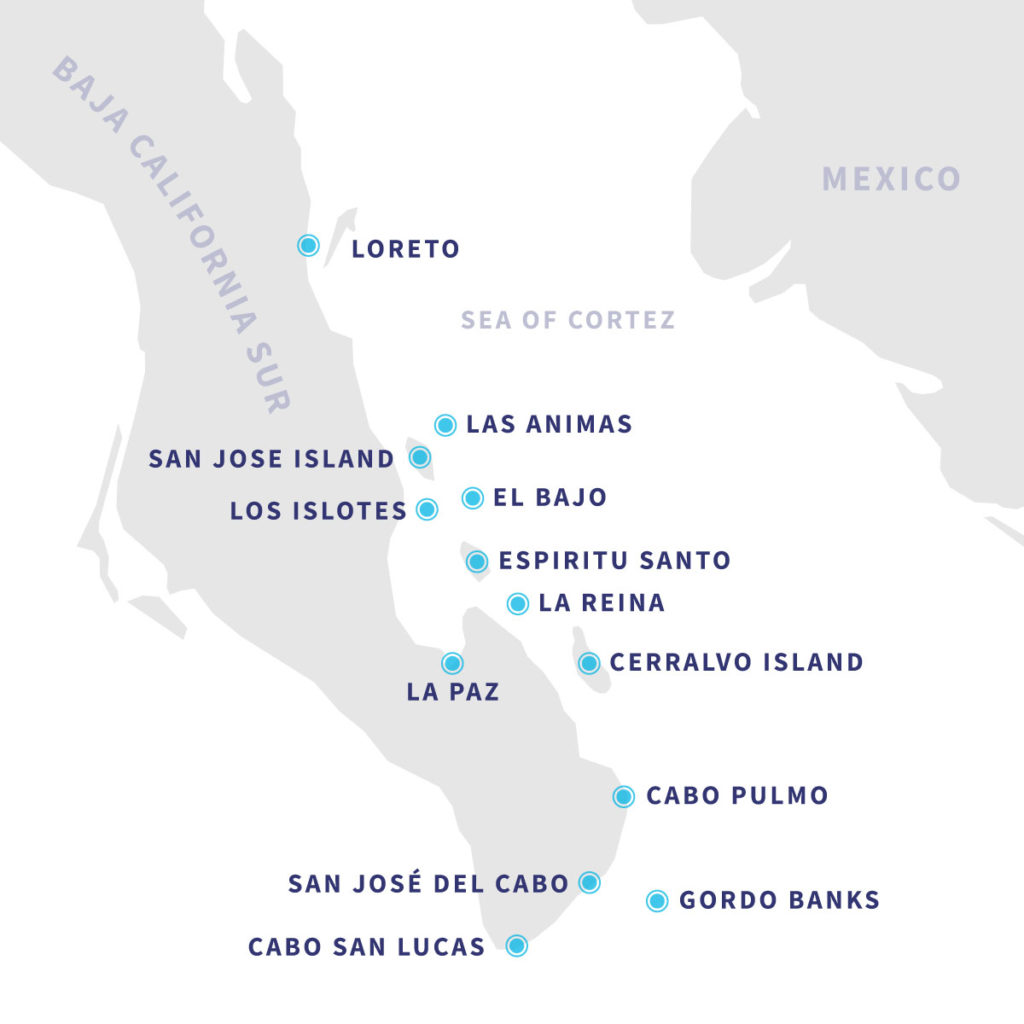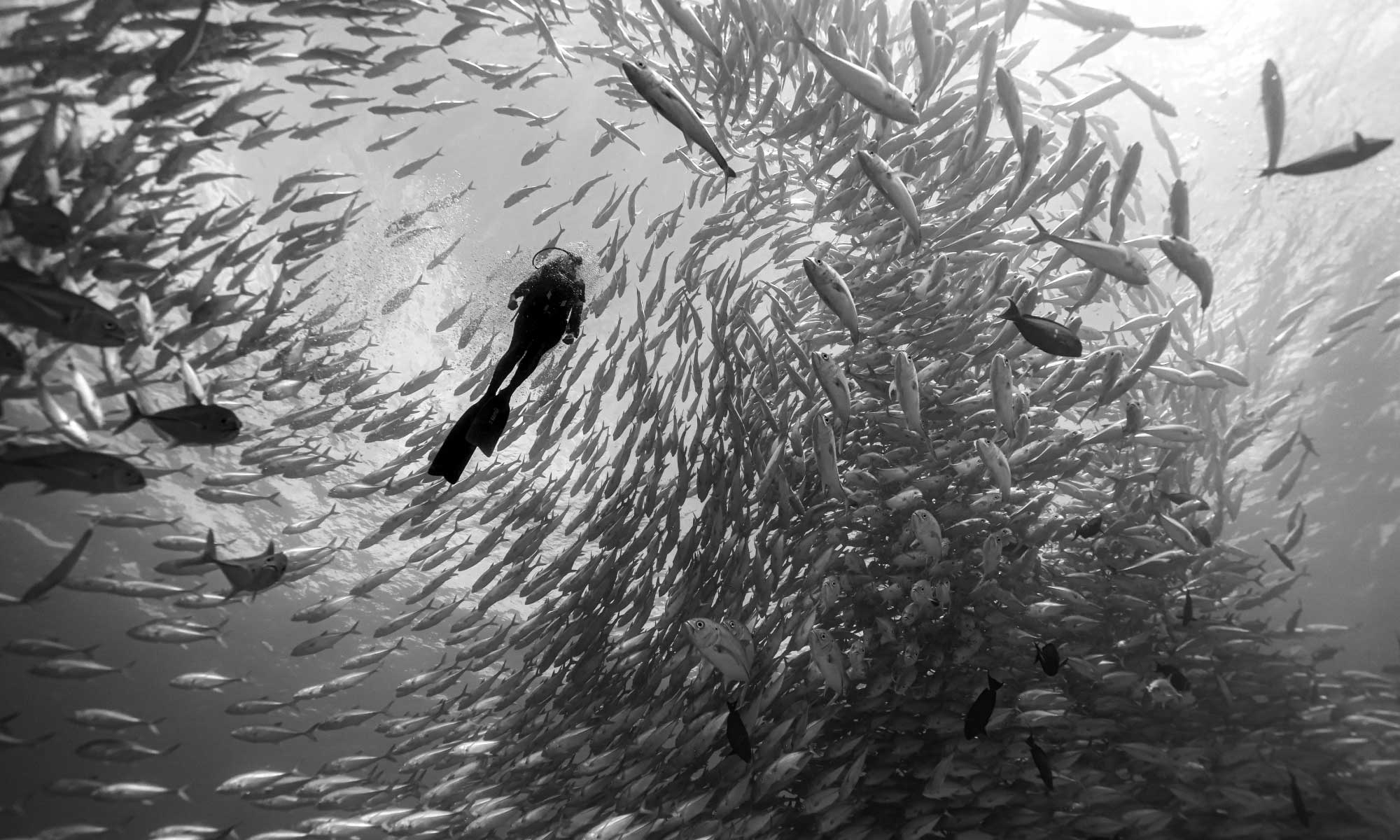 The Sea of Cortez Vibrant with Life
The Sea of Cortez is loaded with life from huge pods of inquisitive dolphins, sharks, giant whale sharks, friendly sea lions, mobula rays, cow nose rays, swirling tornadoes of fish and sometimes even Manta Rays. Whales of all descriptions visit over the winter and into spring. Huge squadrons of mobula rays numbering upwards of 100,000 aggregate every spring, orcas have been frequent visitors over the last several years. Also, hammerhead sharks migrate into the sea in May and stay until early winter.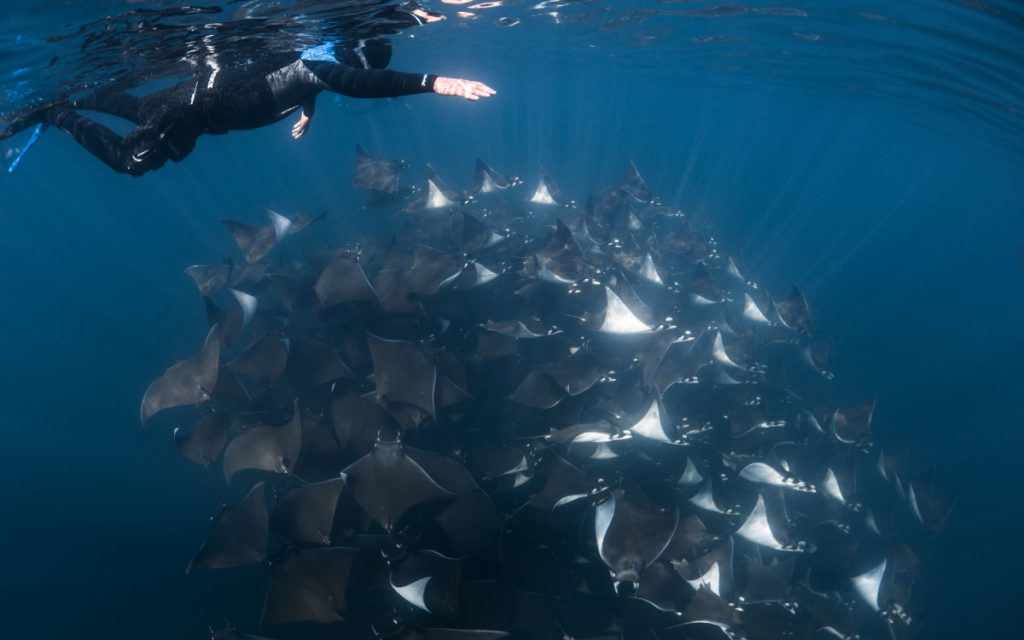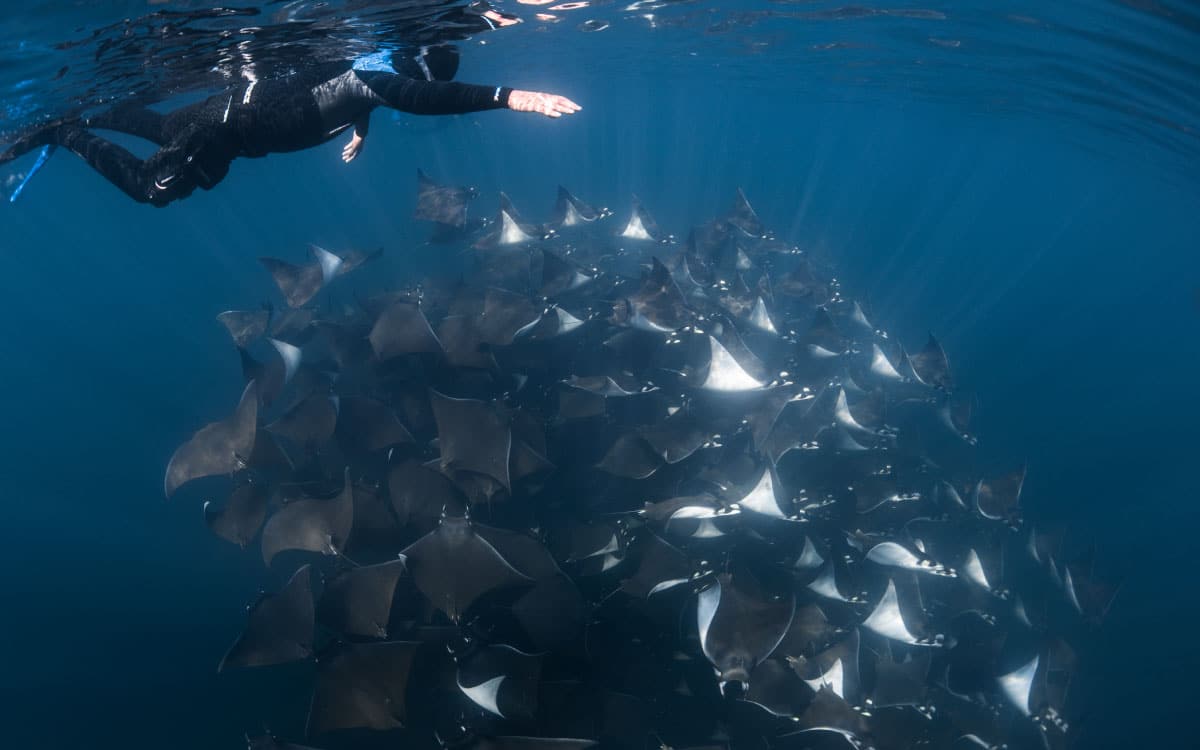 Watch Video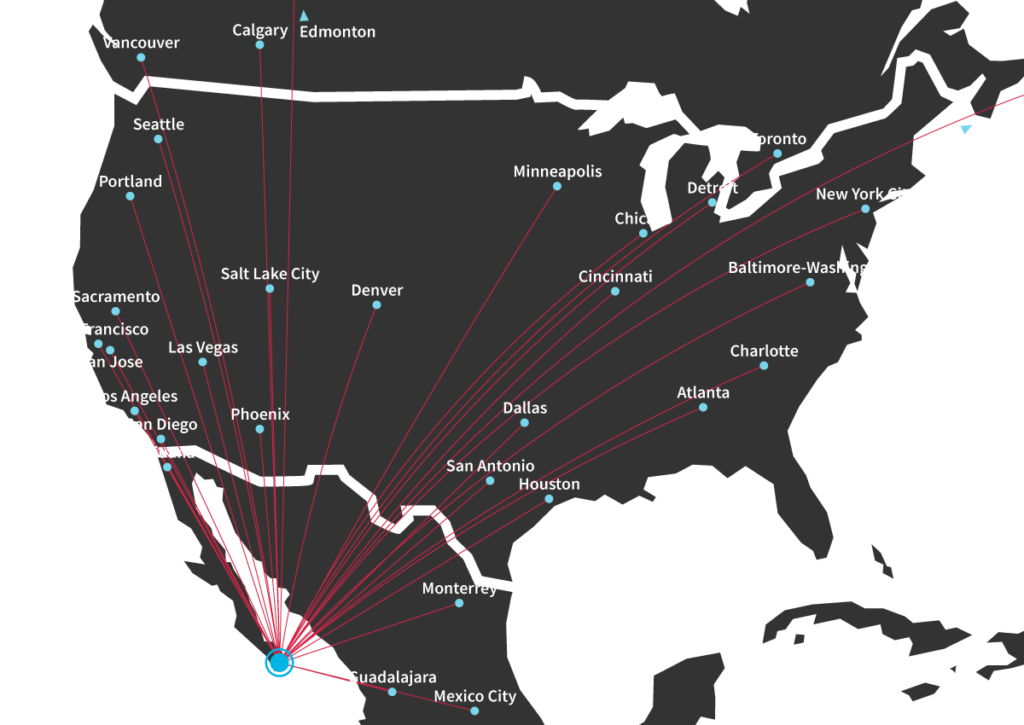 Easy Non-Stop Flights to Cabo San Lucas
We are closer than you think. Over 30 major airports around the world have direct non-stop flights to Cabo San Lucas (SJD). With seamless La Paz transfers included on all multi-day adventures. It's never been so easy to get to the Sea of Cortez and Baja!
For the month of July, if Guadalupe is delayed opening, all of our ships will be on Cabo departures.
Nautilus Scout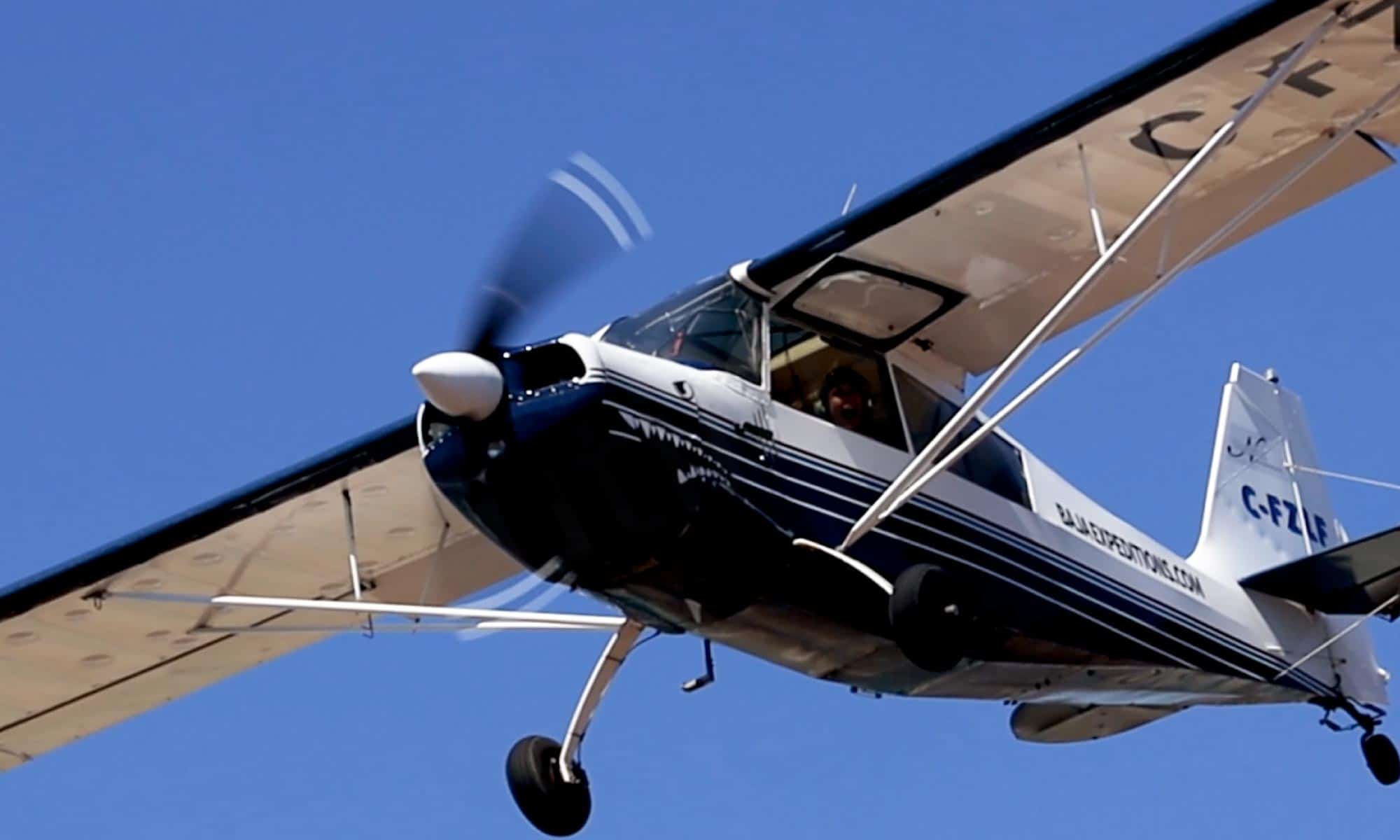 Nautilus Scout – Spotter Airplane
We are keeping the Nautilus Scout on patrol in the Sea cortez twice a day, 6 days a week to scout out the very best and most interesting big animals. Blue whales, giant pregnant whale sharks, orcas and huge schools of mobula rays being our speciality.
Sea of Cortez Peak Season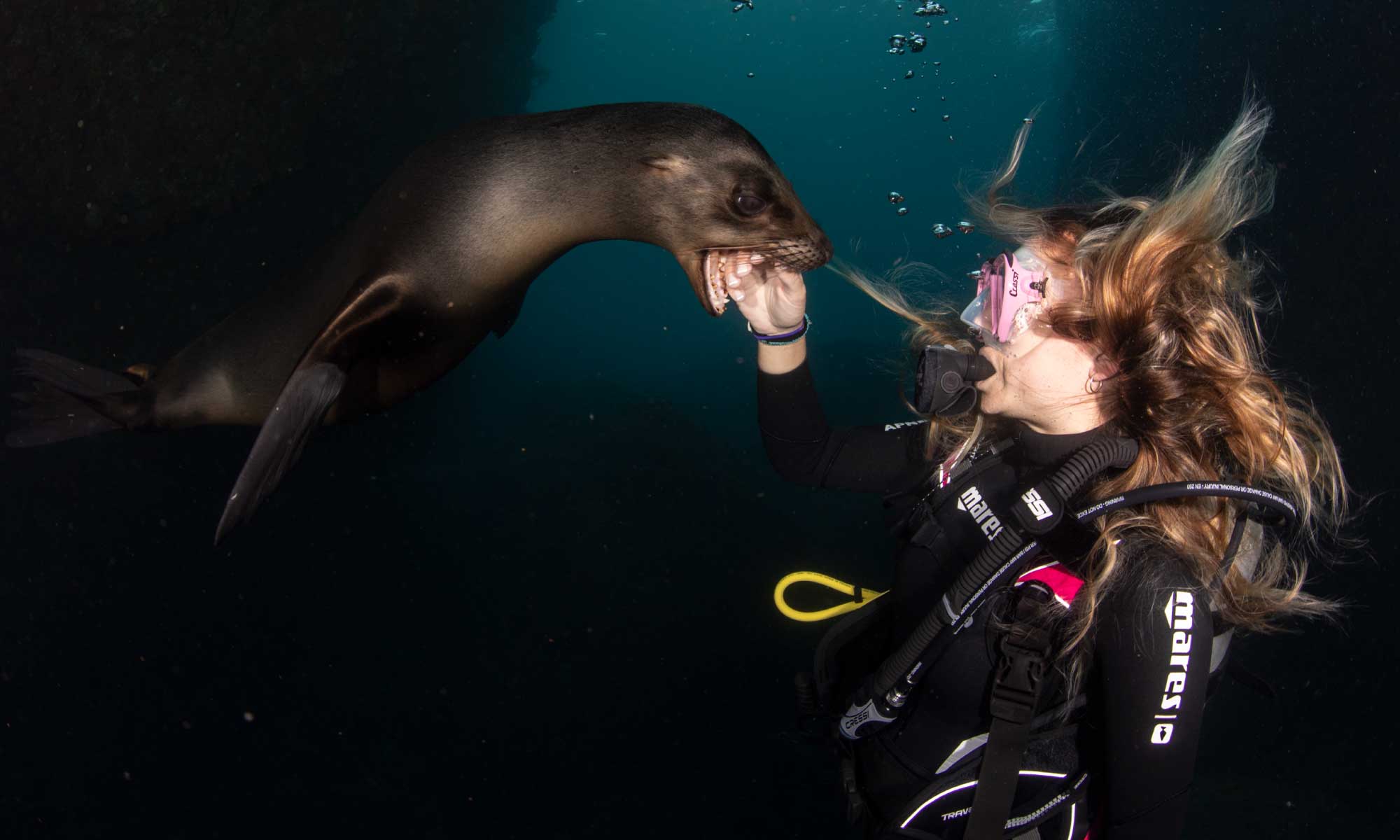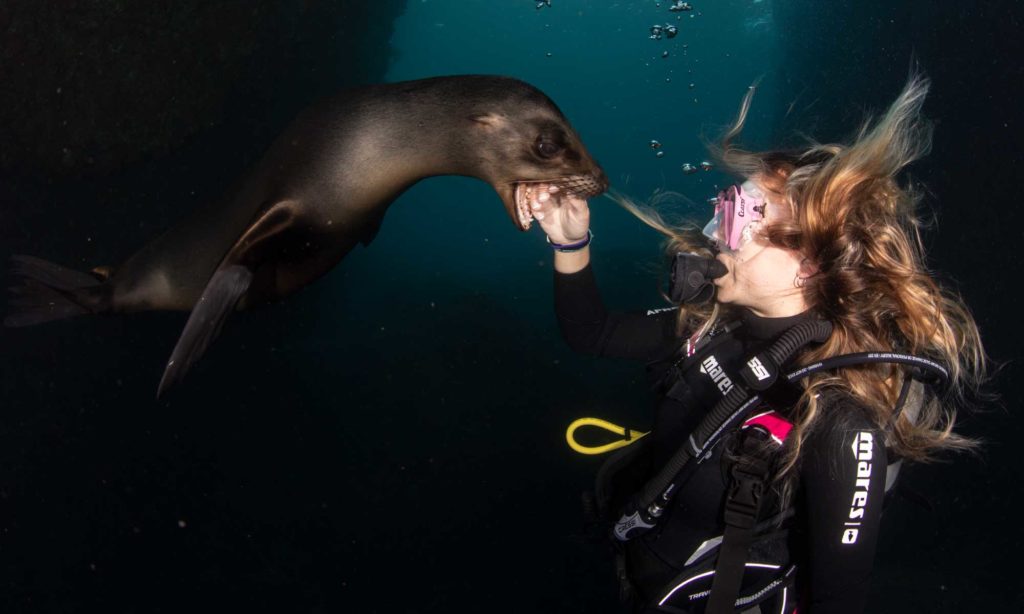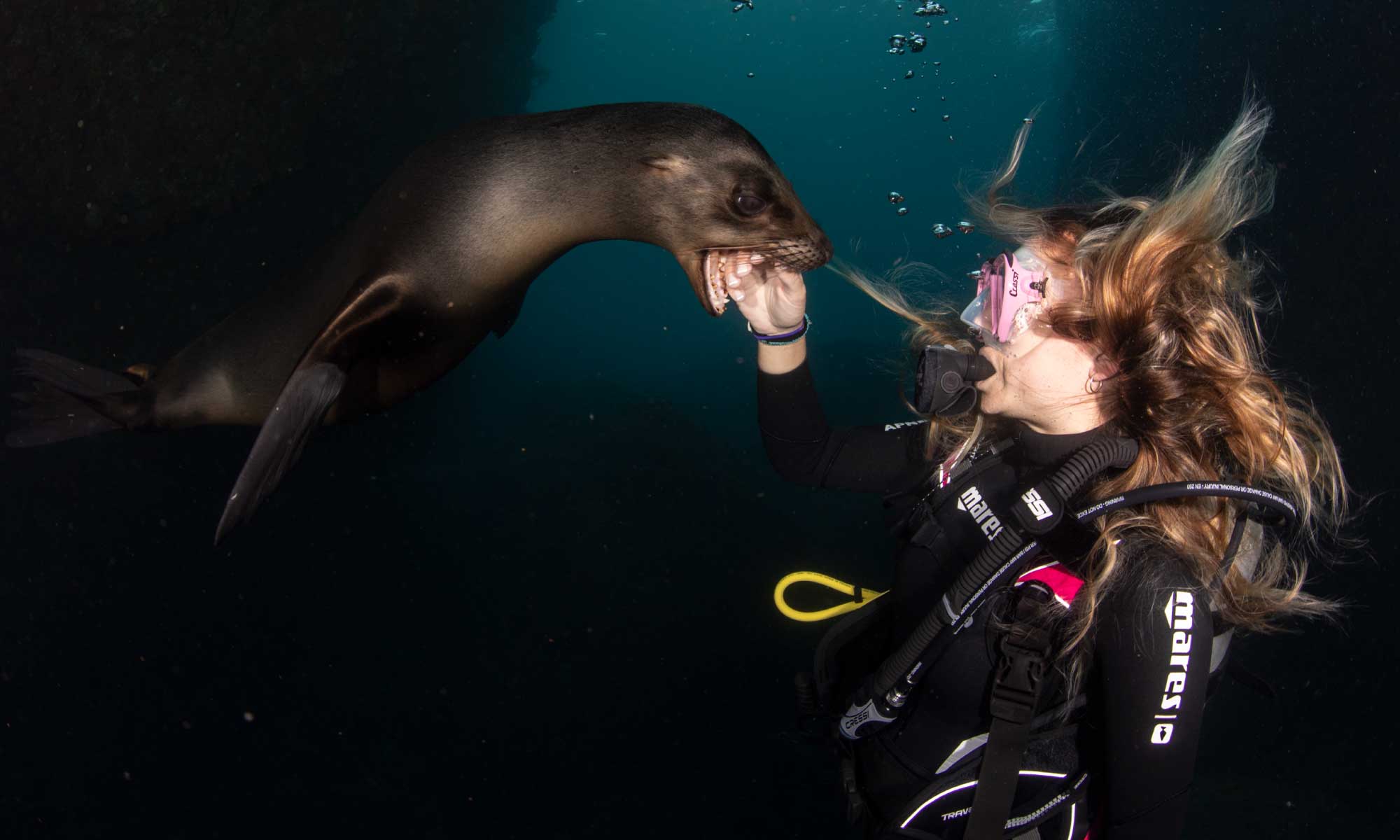 Scuba Diving
Imagine beautiful warm water and calm seas teaming with life. Loads of California sea lions playing with you. Whale sharks. A tornado of big eye jacks swirling around you. Schools of skipjacks, mobulas, cow nose rays and turtles. Hammerhead and other sharks. Fish big and small all the way down to delightful seahorses. Night diving on shipwrecks. And even giant mantas if we are lucky. Beach walks. Water temp rising to high 80's by September and visibility as gin clear as your bathtub. This is Sea of Cortez in peak diving season from mid-July to end of November.
Ask about our super pangas, 48-ft high speed day boats, 45-ft luxury sailing catamaran, 55-ft pocket liveaboard, base camp Espiritu Santo, multi-day shore based and 116-ft expedition yacht.
Dive your own way!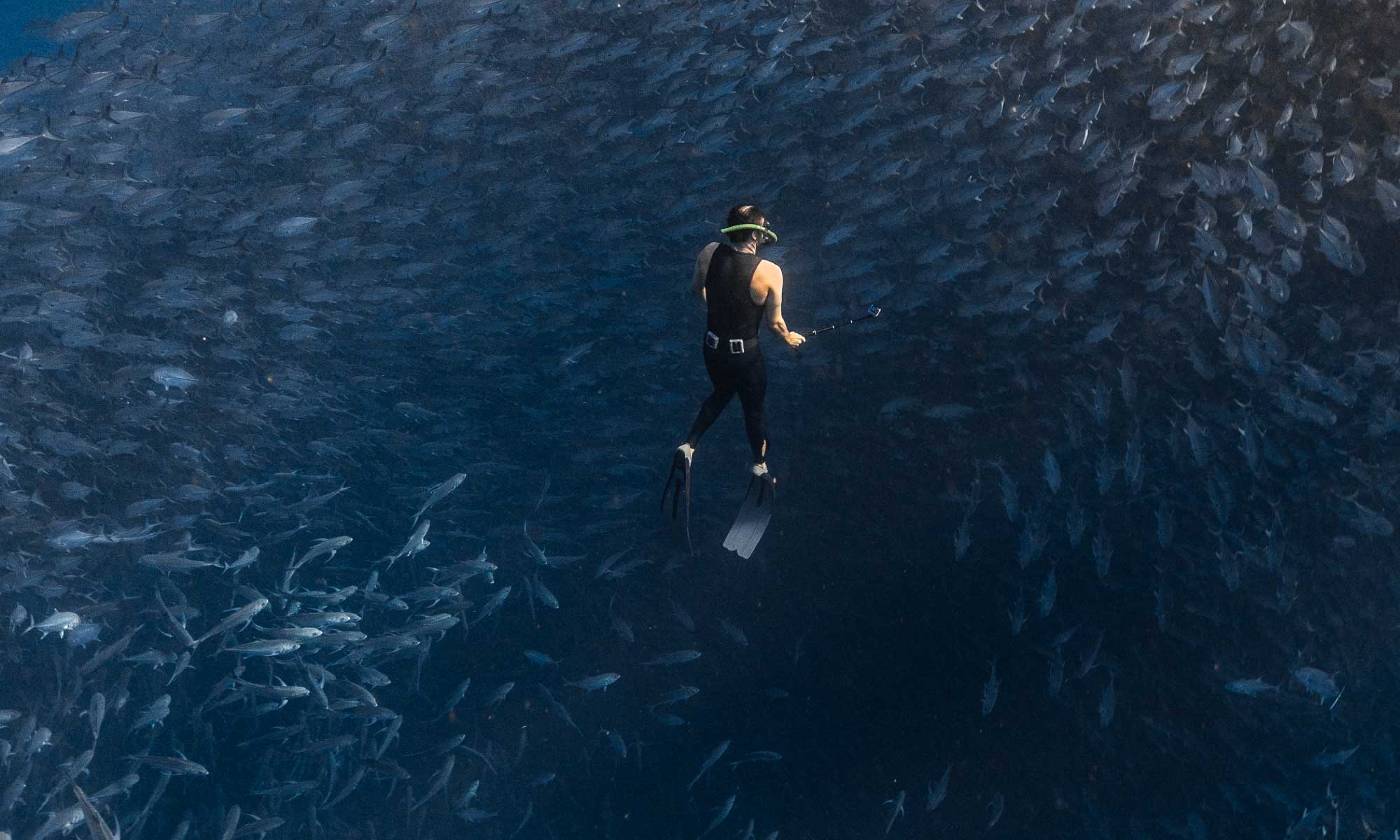 Dive Your Own Way
We cater to the entire spectrum of diving experience and fitness. Our super experienced divemasters are there for those who are new to diving. Experienced divers are welcome to explore most of our dive sites at their own pace with or without a divemaster. We are there to guide and critter point for whoever wants it. Note that in national parks, divers are required to stay with our divemasters.
Not a diver?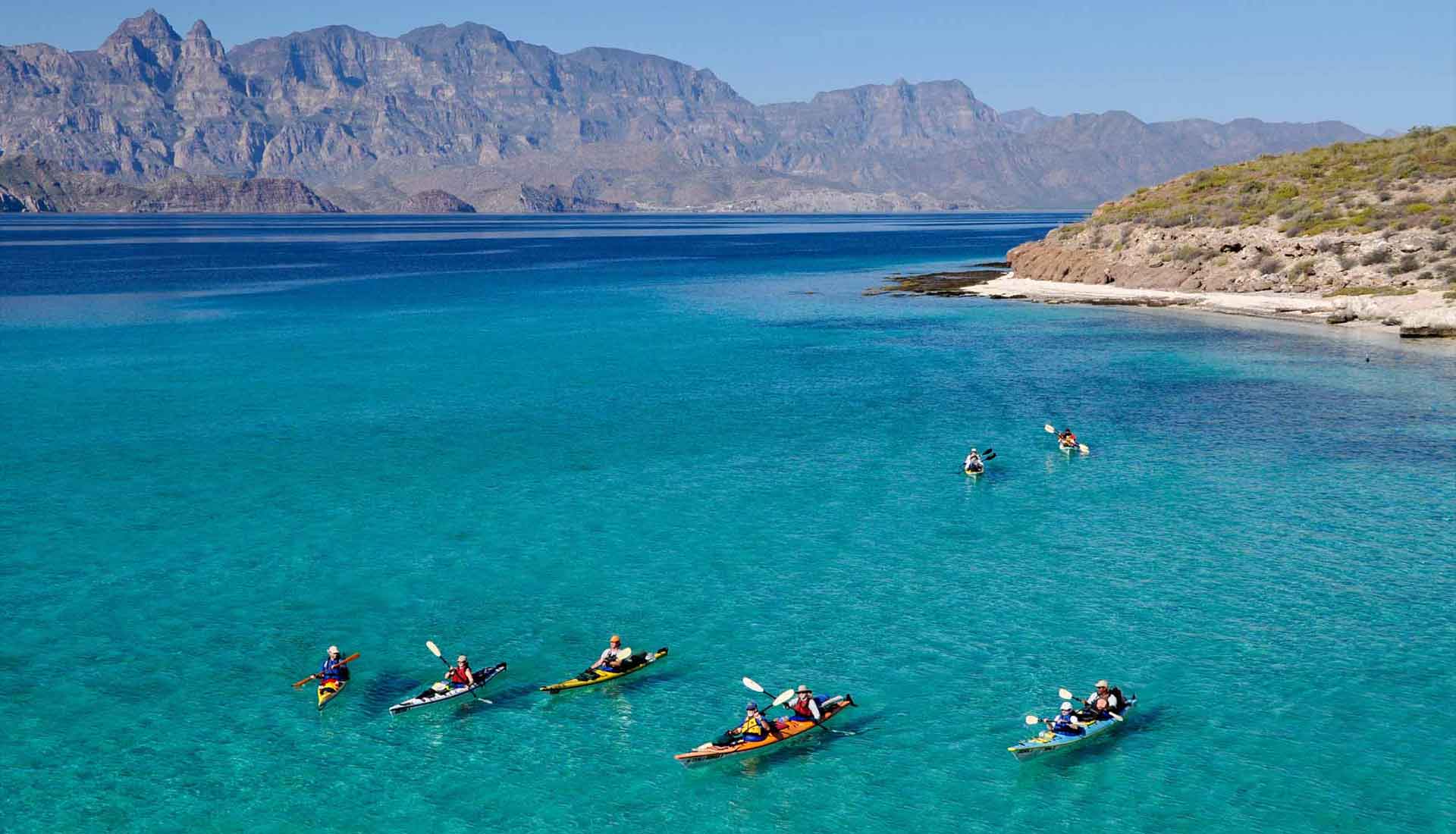 Not a diver?
Take a complimentary discover scuba season with us or actually get certified onboard!
We cater to both brand new kayakers who aren't sure they can actually do this to super experienced paddlers who want the ultimate in luxury mothership. Paddle boarding. Go for a beach walk. Or hike into the desert with one of our naturalists. Snorkelling with friendly sea lions and mobula rays.
Special Offers
Sea of Cortez Special Offers • July – August 2022*
Cabo Pulmo –
$50 add-on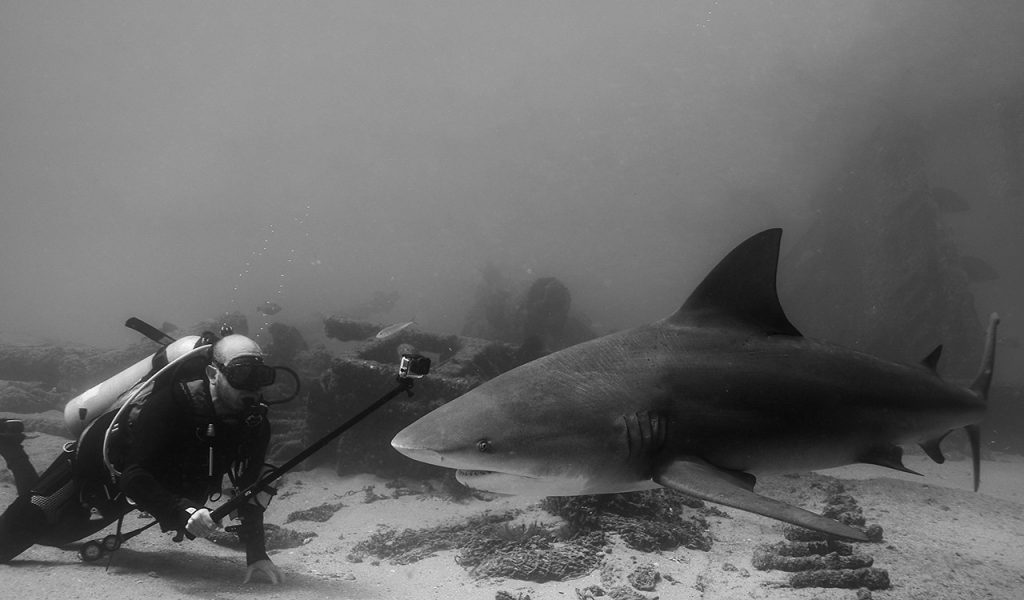 Add-on an extra day diving or snorkelling Cabo Pulmo.
Regular value: $225
*Specials available on all multi-day adventures
Ocean front 4* all inclusive in San Jose del cabo for $50 pp/nt.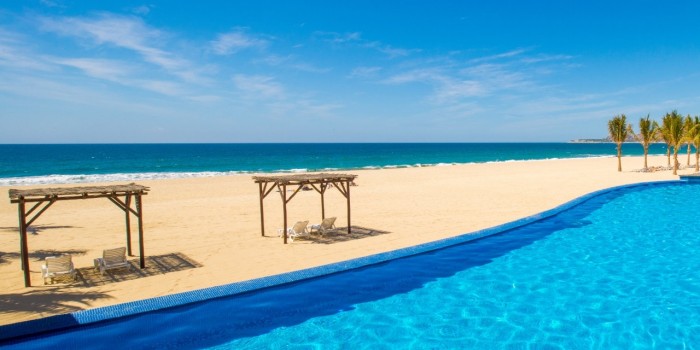 $50 pp. / night ocean front all inclusive 4* hotel in Los Cabos add-on multi-day adventures.
*Specials available on all multi-day adventures
Operated For Safety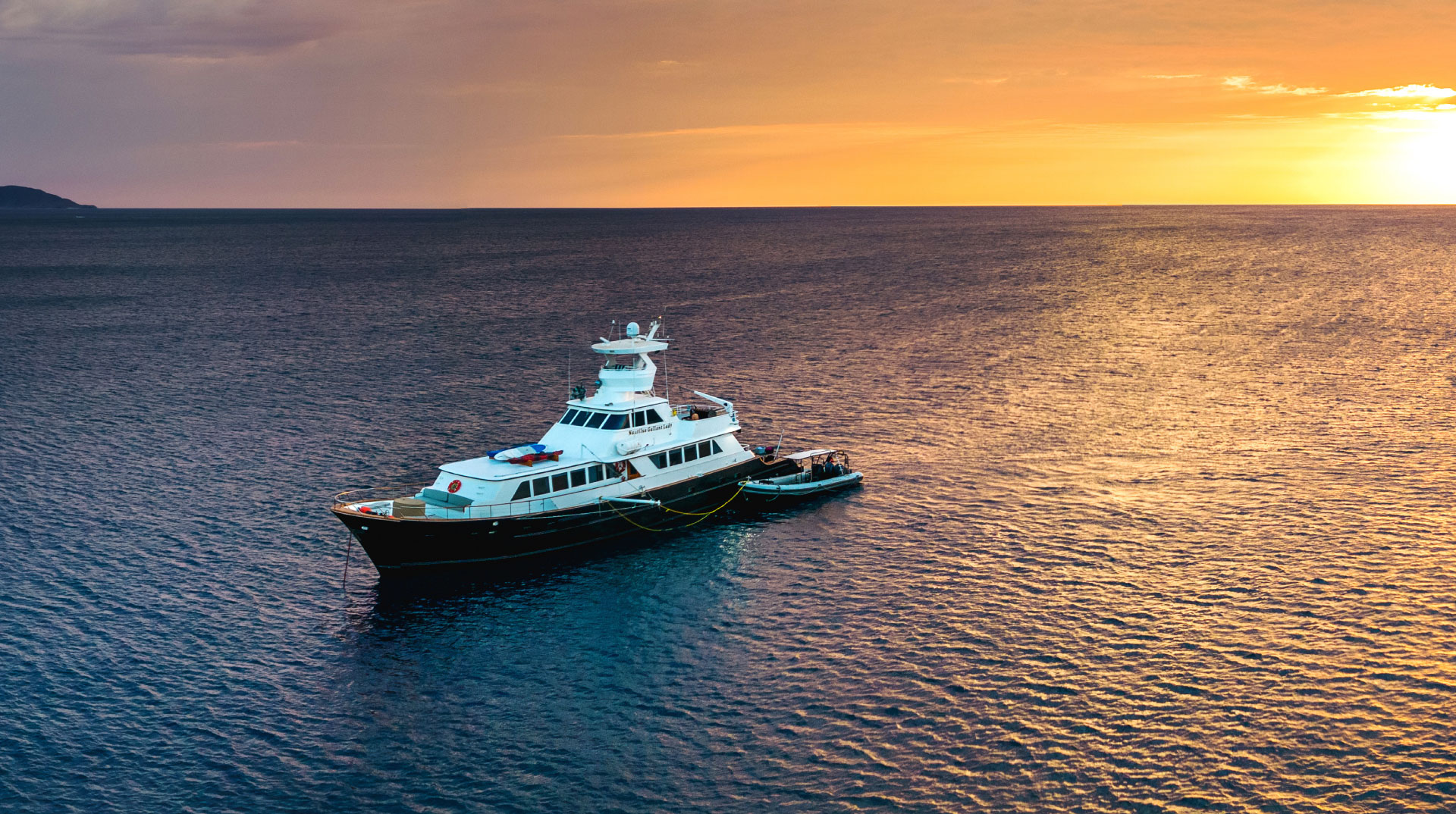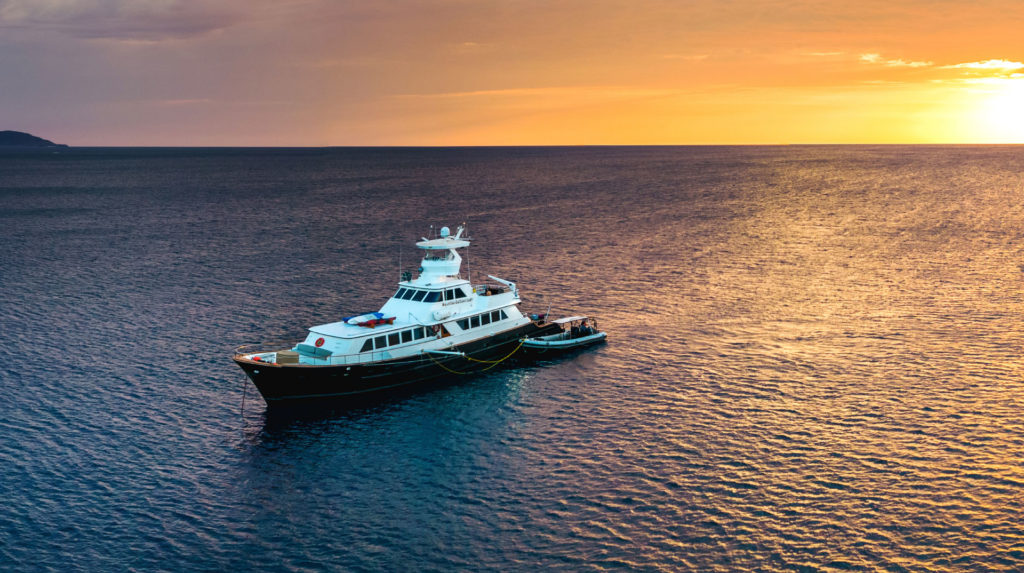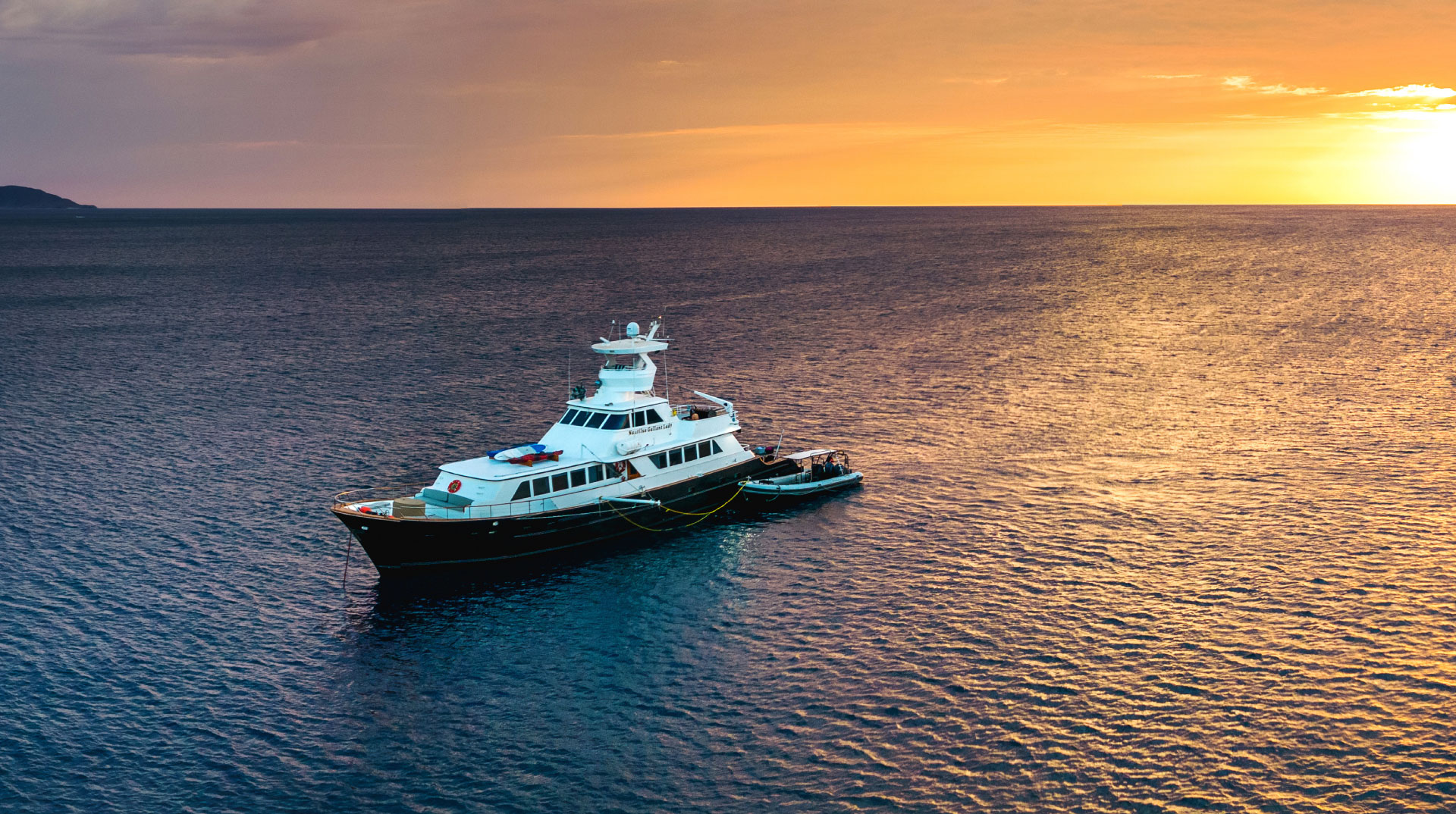 Operated For Safety
Safety is a very serious business. Mother Ocean can be capricious and unforgiving. We hold ourselves to the highest standards and you should expect and demand no less. In our view, every dive boat should be operated within a certified ISM safety management system, outfitted with sprinklers, emergency smoke hoods for everybody and the same safety, fire, life saving equipment and radios as the largest cruise ships. Captains, mates and engineers should have professional commercial mariner qualifications and all crew should have STCW professional mariner certification. Safety is not something to publish in a brochure. It's part of our DNA. A cornerstone of our culture. Something that we have been living by for every day of the last 30 years.
Get Inspired!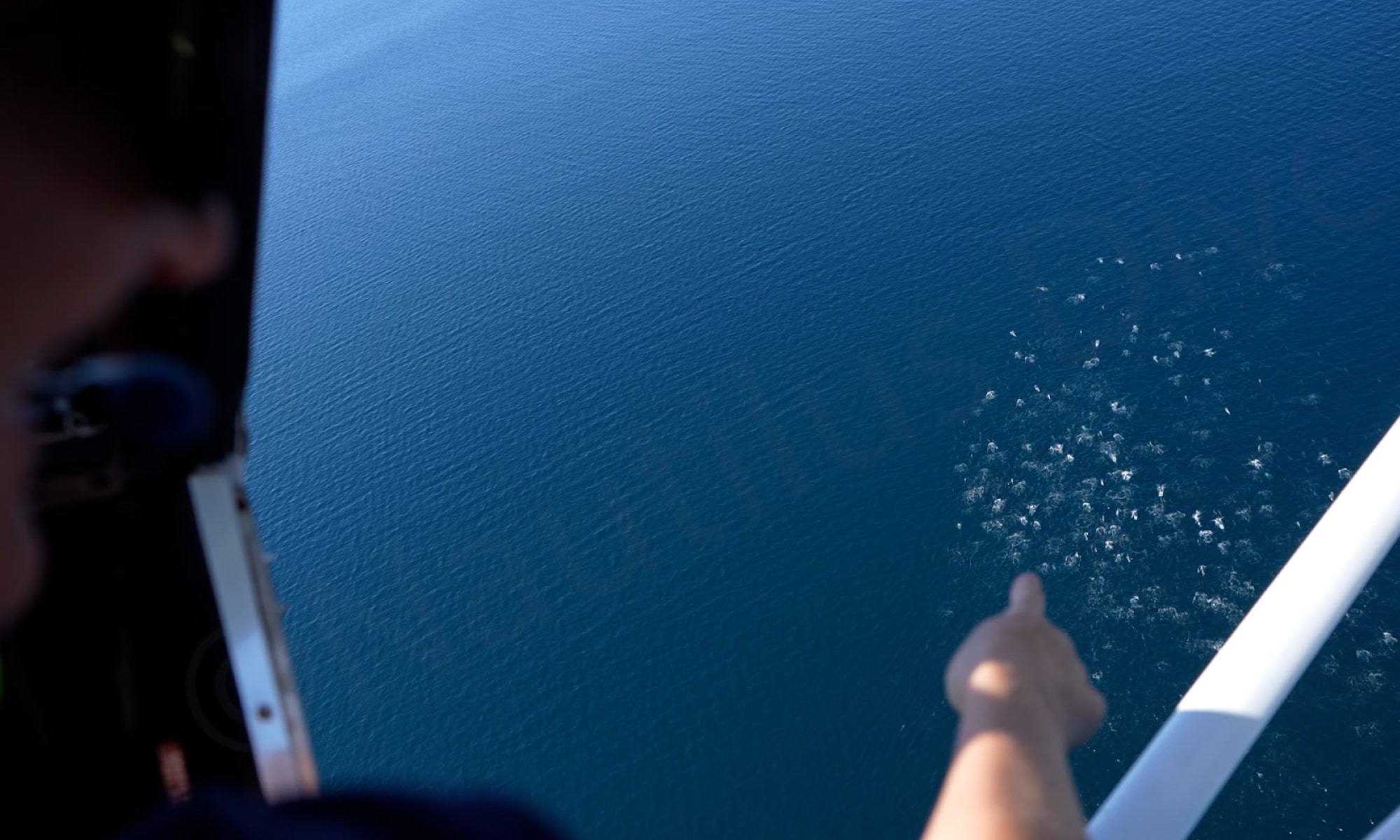 Get Inspired
Watch our inspirational videos
Read our latest blogs