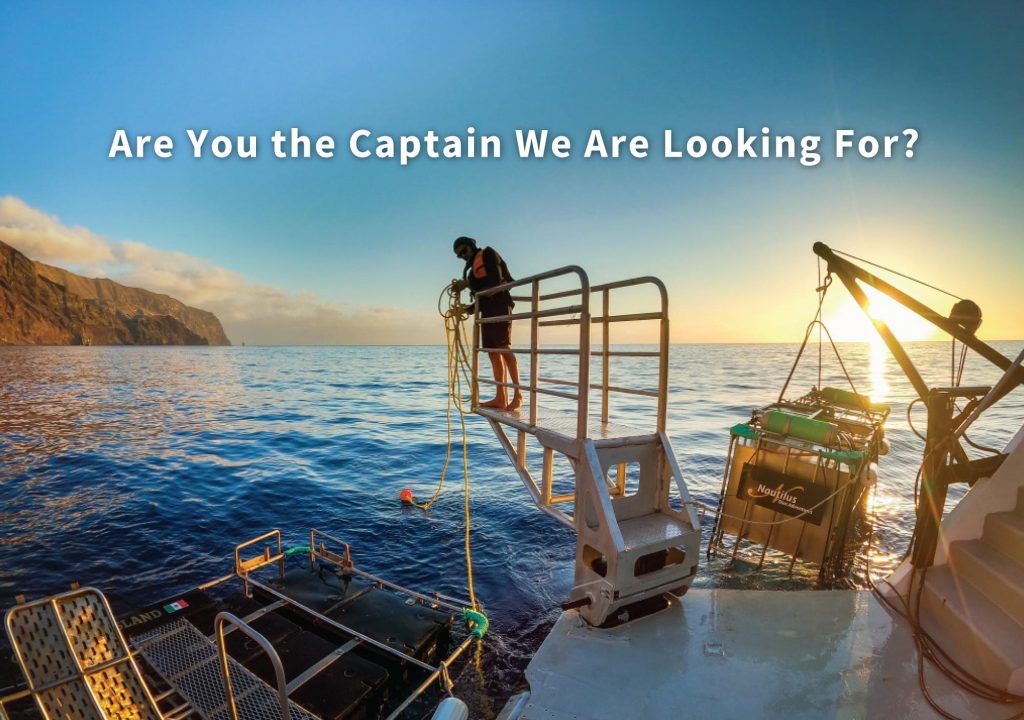 Captain
Barefoot. Shorts. Beautiful blue waters and sunshine of Baja Mexico. Getting guests in the water with giant mantas, dolphins, whales and 10 species of sharks including great whites. Seems pretty nice huh? Combine this with a laser focus on safety, professionalism, top notch maintenance, and full buy-in to ISM processes and you have the perfect job for a certain type of captain.
Please contact hire@nautiluscareers.com with your resume and cover letter or apply online with the button below.
Requirements:
Please note that it is required that our captains and mates have the appropriate STCW endorsement as well as a GOC. Are you an aspiring captain working on gaining experience? If so, you should be sure to contact us about a mate position.
Are you interested in working for Nautilus Liveaboards, Baja Expeditions or SeeCreatures?
With 175 full-time staff as well as seasonal and freelancers, we are always looking for talented people. We encourage you to email a cover letter and CV with current contact info to hire@nautiluscareers.com.