Join Nautilus Dive Adventures Partner Network
Join our affiliate partners program and start promoting some of the world's best adventures. We offer bucket list trips in Baja California, Mexico, that cater to every type of traveller; whether scuba diving or snorkelling, an eco-adventurer or luxury travel seeker, and anything in-between. As a brand ambassador, you'll earn a commission for marketing our incredible adventures. Simply promote Nautilus and earn a commission from each sale you make that is tracked via an affiliate link.
Becoming a Nautilus affiliate gives you access to four exciting programs:

Nautilus Liveaboards
One of the longest running liveaboard operators to operate in Baja California, Nautilus Liveaboards runs big fish adventures to the Socorro, Guadalupe, Sea of Cortez and San Ignacio Lagoon. Baja California is home to some of the world's most sought-after marine species, and for 40 years, Nautilus has been getting customers up-close-and-personal with dolphins, mantas, whale sharks, great whites and so much more. These are once-in-a-lifetime wildlife adventures.


Nautilus Lifeline
Our aim is simple: to save lives by putting a Marine Rescue GPS device into the hands of as many people on the water as possible. Compact, tough, safe, and affordable, the Nautilus LifeLine Marine Rescue GPS is the perfect companion for any water endeavours. Whether kayaking, diving, sailing or simply splashing around in the water, the LifeLine communicates directly with boats and ships around you, so that you can make sure you're safe wherever your watery adventures take you.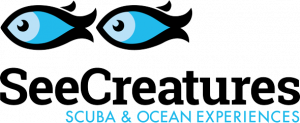 See Creatures
Based in Cabo San Lucas, See Creatures leads world-class diving trips across the Sea of Cortez. Hailed as the "world's aquarium" by legendary ocean explorer Jacques Cousteau, the Sea of Cortez has some of the best marine encounters in the world. Whether looking for a single or multi-day dive, want to hone your diving or learn new skills, our divemaster's know the area like the back of their hands. We provide the best experiences in Cabo San Lucas.

Baja Expeditions
Baja Expeditions is the world's leader in eco-adventures to Baja for sea kayaking, whale watching, eco-glamping and sailing adventures. Inspired by environmentally conscious tourism on the Galápagos Islands, conservationist Tim Means set up Baja Expeditions in 1974. It was one of the first major low-impact nature tourism companies in Mexico. Four decades after the first explorations, Baja Expeditions continues under leadership inspired by both Tim Means' vision and the vanguard of conservation models on the peninsula and in Mexico. The Baja Expeditions team includes local and international naturalists, local family members, former fisherman, accomplished guides, field scientists and local students, providing access to the rich biodiversity in the deserts and seas of the Baja peninsula, its wilderness and official Natural Protected Areas.

Interested in becoming a Nautilus Affiliate Partner? There's no one-size-fits-all approach, and we can provide original stories and pictures to suit your audience.
Sign up today and start earning commissions promoting trips that change lives or Contact us for more information.