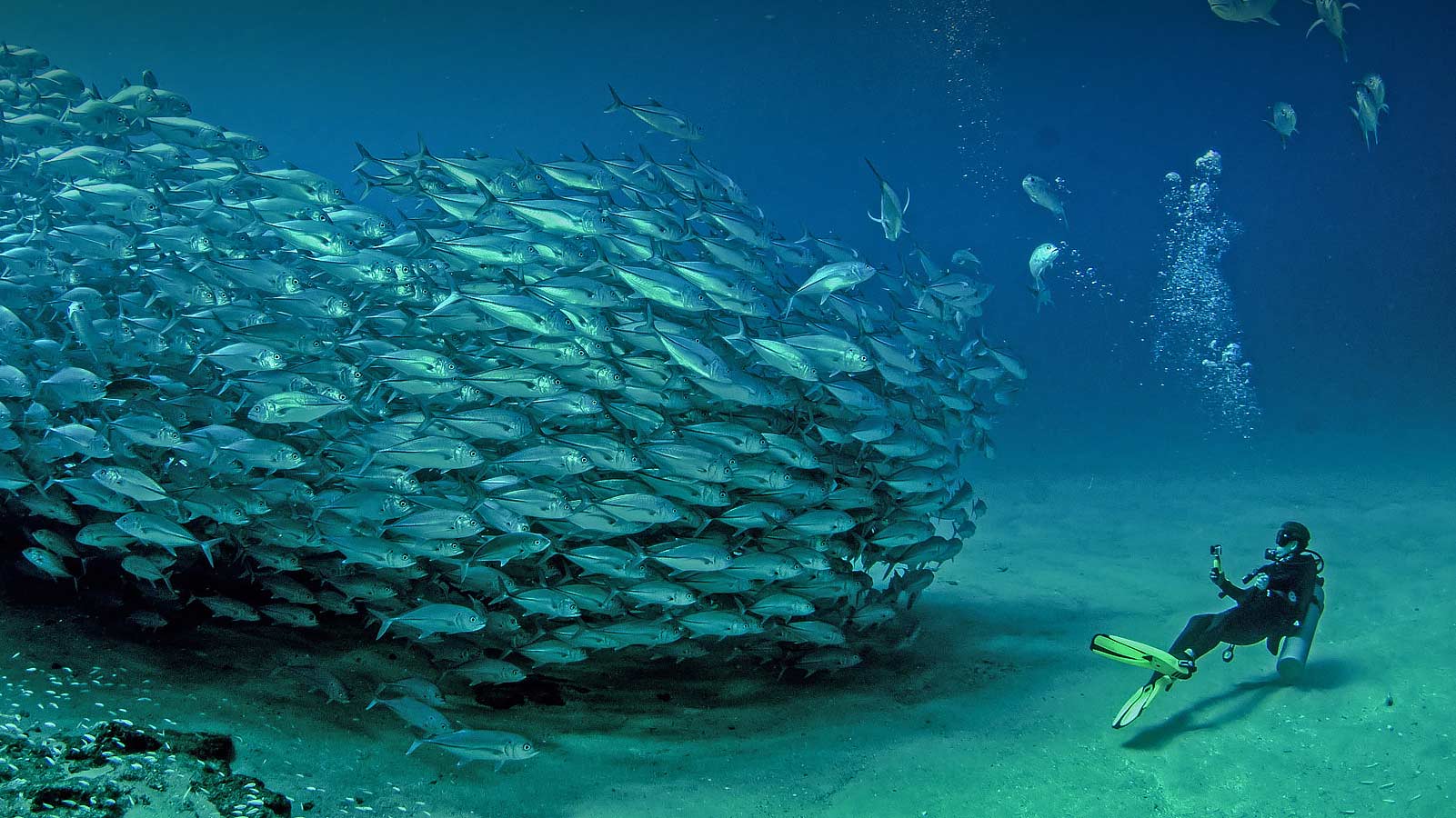 Sea of Cortez
and Cabo Pulmo, a UNESCO heritage site
The
very best
of the Sea of Cortez
The Sea of Cortez is an interesting place. We started diving here many years ago when giant mantas were common and multiple schools of hammerhead sharks would swirl around El Bajo. Commercial fishermen hit the place really hard in the 1990's before the government of Mexico enacted exclusionary zones and marine protected area. Our beautiful sea has come back to life but it is different than before. Whale sharks are still resident seasonally off La Paz. The sea lions at Los Islotes were never impacted. Humpback whales still show up every winter. And the huge schools of panamic fish are as abundant as ever before. We are seeing hammerhead sharks at El Bajo and Los Animas and mantas at La Reyna although not as abundantly as before. We finally figured out where the humboldt squid are and it's quite a trek to get there! We discovered the stunning number of whale sharks at Bahia de Los Angeles in the northern sea of cortez. And there is an excellent chance of seeing bull sharks at Cabo Pulmo.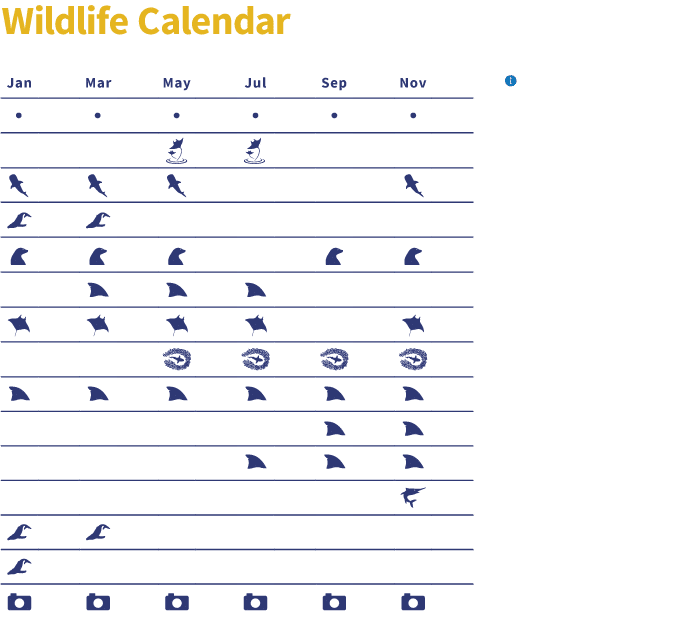 *Our captains and crew will do their very best to give you the most spectaculary dive experience.
Given weather and animal sighting itinerary may vary.
You may
wonder…
What am I going to see in the Sea of Cortez ?
The best of the Sea of Cortez! Huge schools of fish, sea lions, bull sharks, tiger sharks and for the first time in many years, mantas! With typically 100ft + visibility.
When should I go?
Water temperatures and visibility in the southern Sea of Cortez improve dramatically in mid July through the first norte winds at the end of November. Our trips run from August-November.
How many dives do I get?
Loads! Up to four dives per day! Guests will also have ample time for shore walks, kayaking, paddle boarding, and relaxation.
How much experience do I need?
Snorkelers enjoy these trips because of the nice conditions; however, these are primarily dive trips. Suitable for divers of all experience levels. Guests who are new to diving will likely want to be with a divemaster at all times. Experienced and self-reliant divers are welcome to have complete freedom if they choose. Most divers are in between these two levels.
How do I get there?
It is best to fly into Cabo San Lucas (SJD) the day before. We have excellent contract rates with local hotels and our staff at the Cabo Dive Center will be waiting to take care of you!
How much does a trip cost?
The luxury of a yacht and the functionality of a dive boat for USD$2495.00! Premium suite available for $2995.00. This includes onboard accommodation, food, non-alcoholic beverages, and diving! (Price to be verified)