The Sea of Cortez is Beautiful!
We ran week-long trips out of La Paz for years but frankly, the diving was not as good as Socorro and Guadalupe and we kind of lost interest. That has changed with 3 new exciting offerings never before offered and we are back in the Sea of Cortez with gusto, enthusiasm and the Nautilus Gallant Lady, our 113 foot Broward motor yacht accommodating 12 guests in luxury.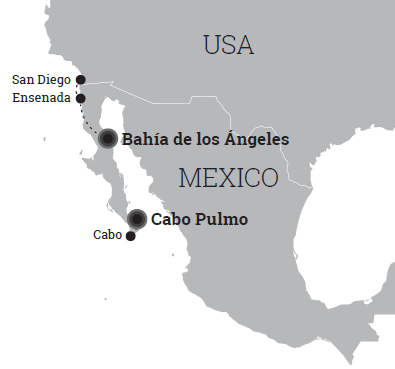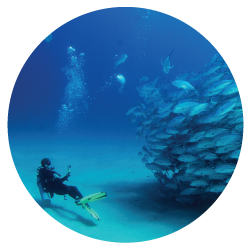 Ahhh Cabo Pulmo. We believe this is the best diving in the Sea of Cortez. Bull sharks. Big fish. Giant schools of fish. Coral reefs. Humpback whales in season through… read more >
mid-January, and much more!
This tightly protected marine park is a living example of a local community transitioning from subsistence fishing to successful eco-tourism. It's the story of an ecosystem brought back to life after a century of overfishing and exploitation.
But wait, there's more!!! As well as diving and snorkelling, kayaking, paddle boarding, mountain biking, desert hikes, long walks on remote beaches and even a beach bonfire are all on offer on these adventures. < read less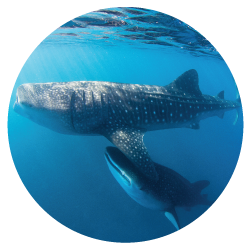 Wayyyy off the beaten path, in a hidden bay in the northern Sea of Cortez up to 220 whale sharks gather every summer. These whale sharks are… read more >
amazing and we love nothing better than getting in the water with them. The nearby scuba diving is great and local colonies of up to 1000 sea lions are the icing on this particular cake.
These trips kick-off in San Diego where our resident naturalist will meet you for the start of an adventure across northern Baja California and some darned good diving.
2018 trips are land-based with intimate groups of just 5 guests touring around in a Nissan passenger coach.
2019 trips will be on the Gallant Lady with up to 12 guests.< read less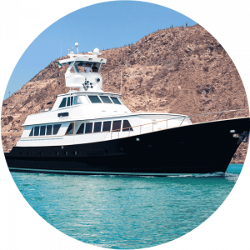 We will take you anywhere you want to go and for however long you want to go. This is the beauty of chartering a private yacht that specializes in liveaboard diving… read more >
.
We would love to board you and your friends in La Paz for a week of peak-season diving in the Sea of Cortez.
Or how about an adventure up into the Midriff Islands? Trips south to Socorro should be possible shortly. Just tell us where and when!< read less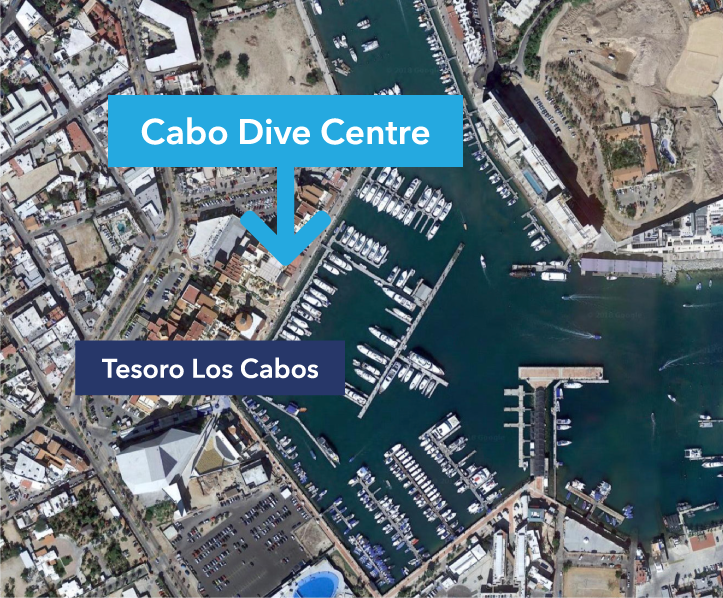 The Cabo Dive Centre - Opens October 2018!
Our Dive Centre is located on the malecon (boardwalk) in the Hotel Tesoro and is your jumping off point for day diving and multi-day packages. You will get the very best Nautilus experience, whether it is splashing in the water for a complimentary afternoon warmup dive at Land's End before leaving for Socorro, or heading up to La Paz or Cabo Pulmo for a multi-day dive package.
We want to look after your every need, whether it is equipment rental or sales, day dives, multi-day packages with hotel in Cabo or La Paz, staying on our luxury yacht and diving the Cabo Pulmo marine park, or simply a tank fill or upgrading to nitrox certification.
HEADS UP! We offer complete concierge service with our partners at Cabo Villas.
•  Day trips
•  Warm up dives
•  Nitrox courses
•  La Paz diving

•  Underwater Photography
•  Gear Sales & Rentals
•  Gear Repair & Maintenance