A REMOTE BAY VISITED BY UP TO
220 Whale Sharks & Bahia de Los Angeles
THE GEM OF THE NORTHERN SEA OF CORTEZ
Bahia whale sharks
& Northern Sea of Cortez
Diving in the northern Sea of Cortez can be hit or miss unless you know about one unique gem: Bahia de Los Angeles. Bahia de Los Angeles national park is home to aggregations of up to 220 whale sharks between June and every October.  The whale sharks gather in the southern end of the bay which is where we suspect a local estuary is spilling nutrients into the water column providing tasty treats for the whale sharks.  This is the largest population of whale sharks anywhere on the west coast of Mexico.
This trip to Bahia de Los Angeles has been an amazing experience. Our guide Tati is so knowledgeable and helpful. I feel that I have learned so much valuable history about Baja California. He also makes every aspect of the journey comfortable for all of his guests. This adventure is absolutely spectacular and should be enjoyed by all. Diving with whale sharks is a life experience, everyone should enjoy.
– Jenna
You may wonder ...

WHAT AM I GOING TO SEE?
The largest aggregation of whale sharks in the sea of cortez, more sea lions than you can count, and we're not promising but we're going to try to see if we can bring in the humboldt squid at night.

WHEN SHOULD I GO?
The whale sharks and humboldt squid are both in this area from May to October. We offer trips in July and August before the fall rains starts and potentially wipe out the highway.

HOW MANY DIVES DO I GET?

We'll be averaging four dives a day and one day of to snorkeling with the whale sharks.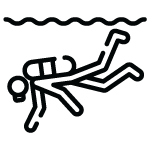 HOW MUCH EXPERIENCE DO I NEED?

Snorkeling with the whale sharks is for everybody! Certified divers – of all levels – will get the most of the Bahia de los Angeles experience.  Bonus! Pre-trip open water certification available at our San Diego Dive Centre.

HOW DO I GET THERE?
Fly into San Diego and meet at our dive center.  You're welcome to borrow a set of dive gear and go for a splash in the kelp or with the sea lions.  Or, take advantage of a boat diving package.  You will need a hotel stay as we leave early the following morning to get you in the water with the whale sharks as soon as possible.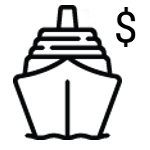 HOW MUCH DOES A TRIP COST?

The luxury of a yacht and the functionality of a dive boat for USD $2495.00. Premium suite available for $2995.00 This includes accommodation, food, non-alcoholic beverages, and diving!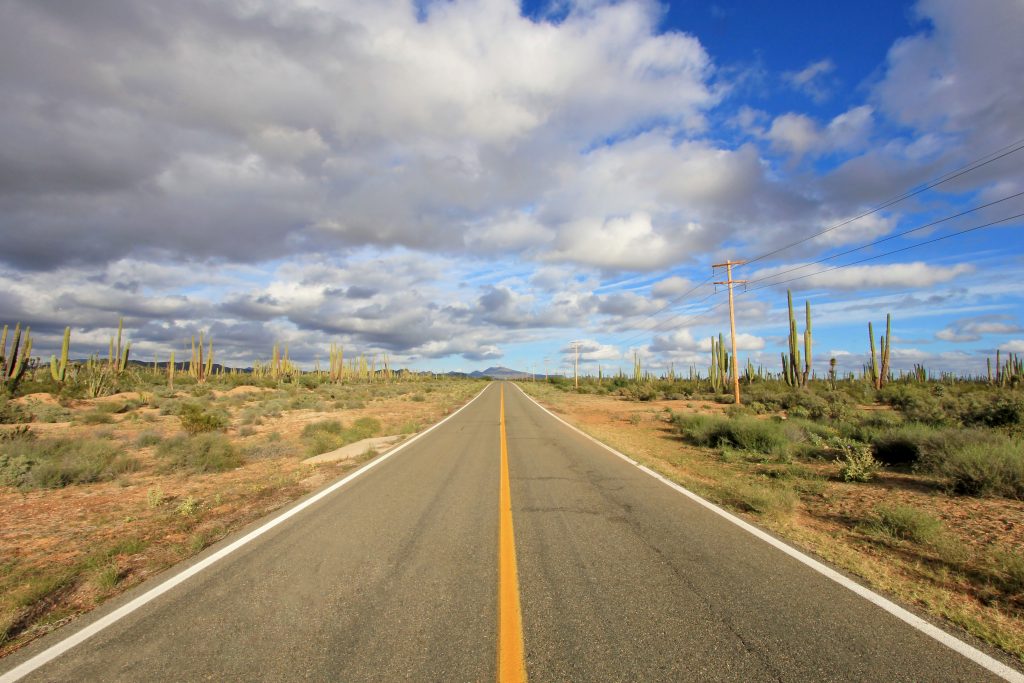 Day 1 – San Diego to Bahia de los Angeles
Meet at our San Diego Dive Center at 8:30am. We get you all kitted up and ready to go for warm up boat diving! After your splash, we're back to the Dive Center for a four-hour drive to San Felipe where you will board the boat.
That evening aboard the Nautilus Gallant Lady we'll sail out into the very best diving in the Sea of Cortez: Bahia de Los Angeles.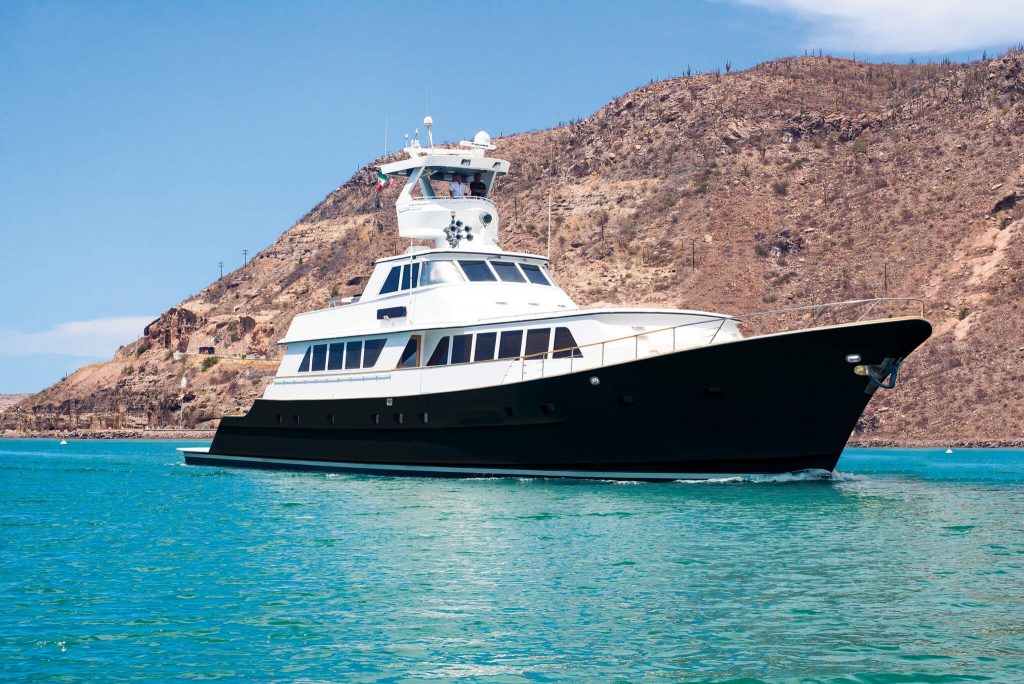 Day 2 to 4 – Exploring northern Sea of Cortez
We'll do our best to offer 4 dives a day, always subject to weather and animals. We will likely be spending most of our time in the northern sea of Cortez but be assured that our captains are on the lookout for whales, dolphins, and any other reports of interesting activity that we think you'll enjoy checking out.
This is your vacation of course, so it is entirely your choice to get in the water, stay on the yacht and relax, or you might choose to go kayaking or paddle boarding, or we can try and get you ashore.
It is hot in the Sea of Cortez from July to September – have no fear! After your dive you will be returning to the air-conditioned comfort and all the luxuries you expect on a Nautilus liveaboard.
Bonus – there are two places the Humboldt squid aggregate in the world – off the coast of Peru and right here where we're diving from May – October. We're in the process of evaluating this diving and figuring out can be done with the squid. We'll do our best to open this option for everyone on board.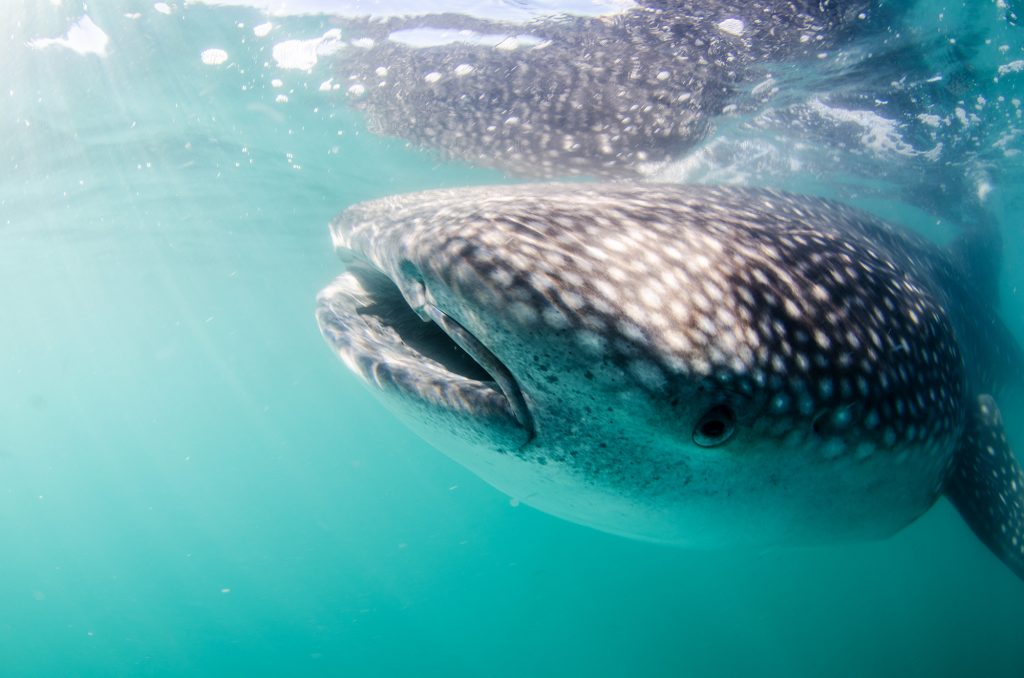 Day 5 – "Bahía de los Ángeles"
Snorkelling with the whale sharks all day today! The whale shark adventures can be crazy good here – up to 220 individual whale sharks have been identified in one summer season in the southern end of the bay. They seem to like gathering where the local estuary drains into the bay. We can't tell you that the water is crystal clear, but you can expect 20 to 40 feet of visibility in the bay.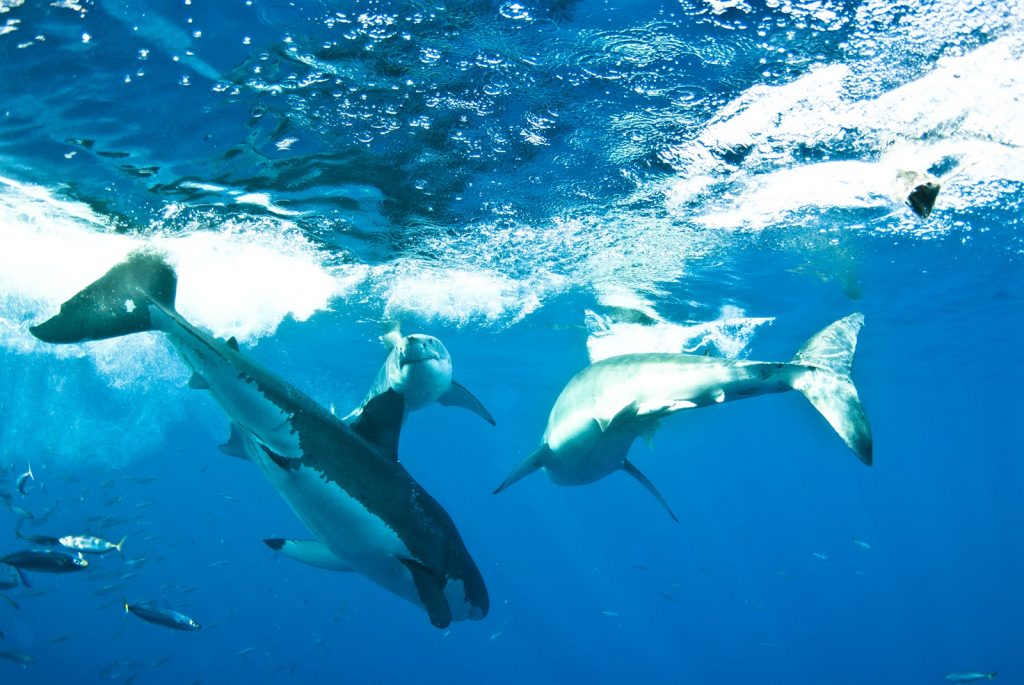 Day 6
We will be disembarking the boat at 8am and heading to our Dive Center in San Diego. If you are joining one of our Guadalupe great white shark trips you have the opportunity to get another complimentary warm up dive in.