This is a sample itinerary. The exact itinerary for your trip may change based on the weather and other ocean related conditions. Our aim is to offer you the very best diving experience in the safest and most comfortable way.
Day 1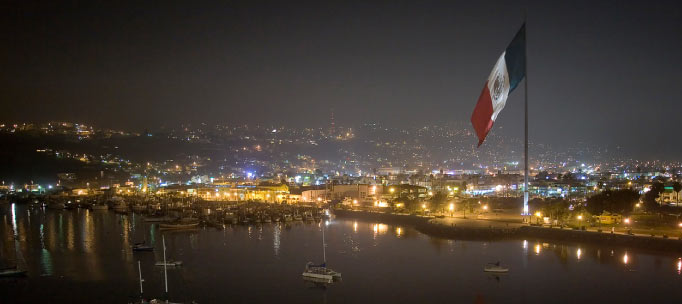 2017 San Diego option:
Meet at Best Western Palms Hospitality Suite and travel by coach to board the ship docked in Ensenada.
Tijuana option:
Fly into Tijuana and travel by express coach to Ensenada (90 minutes).
Activities:
Evening departure from Ensenada
Day 2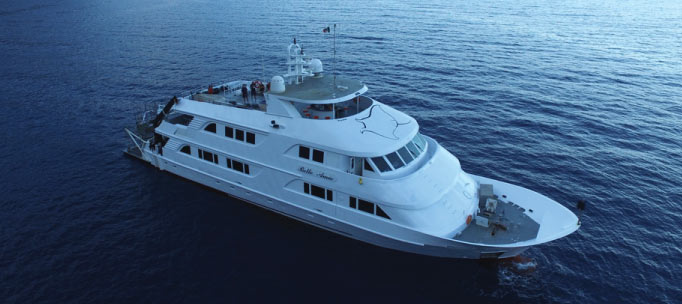 Dinner time arrival at Guadalupe Island, with a nice relaxing evening at anchor.
Activities:
Safety Briefing
Diver Orientation
Shark 101
Cocktail hour at beautiful and peaceful anchorage
Day 3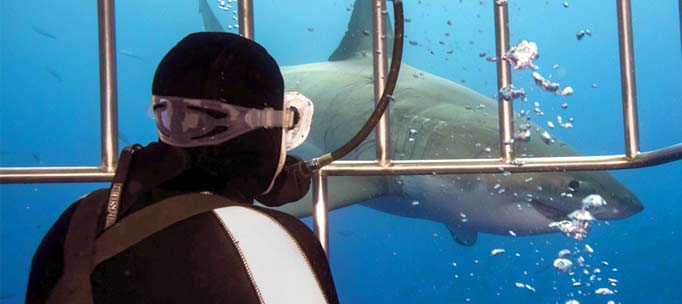 Cages open at 6:30 am. First submersible dive at 8:00. Dive until dusk!
Activities:
Our famous Mexico taco fiesta on the upper deck
Shark ID
Day 4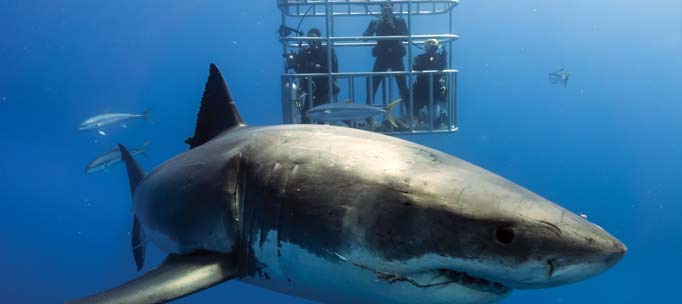 Another full day of diving starting at 6:30 AM. Submersible diving starts at 8:30 AM. Dive until dusk!
Activities:
Shark Behavior
Shark ID
Theatre under the Stars
Day 5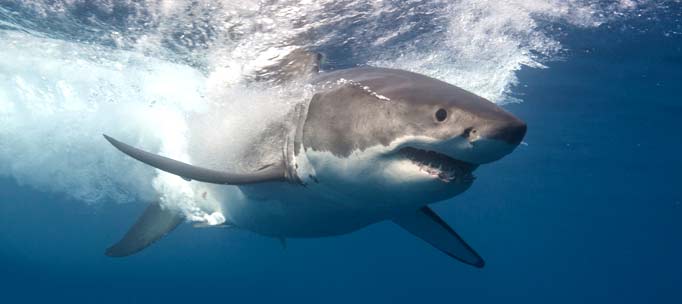 Cages open at 6:30 AM. Submersible diving starts at 7:30 AM. Cages close at 5:00 PM.
Activities:
Shark ID
Cocktails with friends
Day 6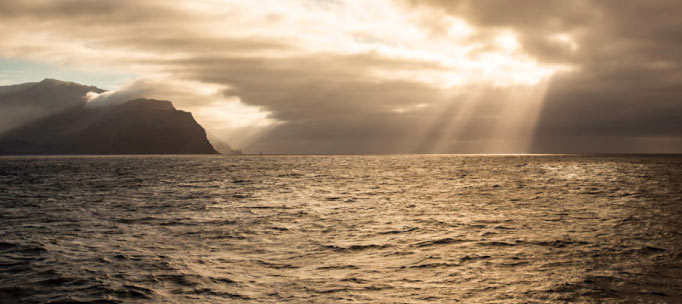 At sea, arriving in Ensenada approx. 2:00 PM. Coach transfers to Tijuana Airport, San Diego Airport, or Best Western Island Palms Resort.
Activities:
Trip Slide Show
Our coach should arrive TIJ by 4:00 PM or San Diego by 7:00 PM if there are no customs or weather delays