The best

Great White Shark cage diving
on the planet
Great white shark encounters at Guadalupe Island are nothing short of spectacular. It's simply the best destination in the world for calm clear water and consistently high probability of multiple shark encounters per day.
White Shark Calendar
July and August feature rowdy gangs of male sharks. Female great whites start showing up in August. "Big Mommas" October and November. Read more about Great White Shark facts.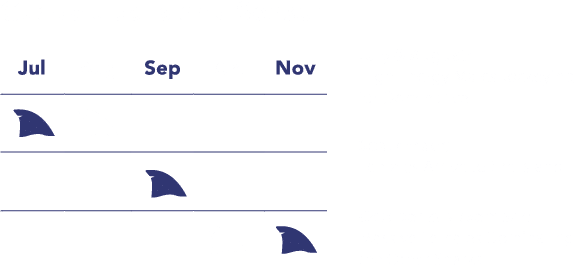 Water temperatures
Surface weather at Guadalupe Island is similar to southern California and can be quite hot during the day and cooler overnight.