With Mexico Liveaboards you can experience encounters with some of the most charismatic animals on the planet. Learn more about the best places to go diving.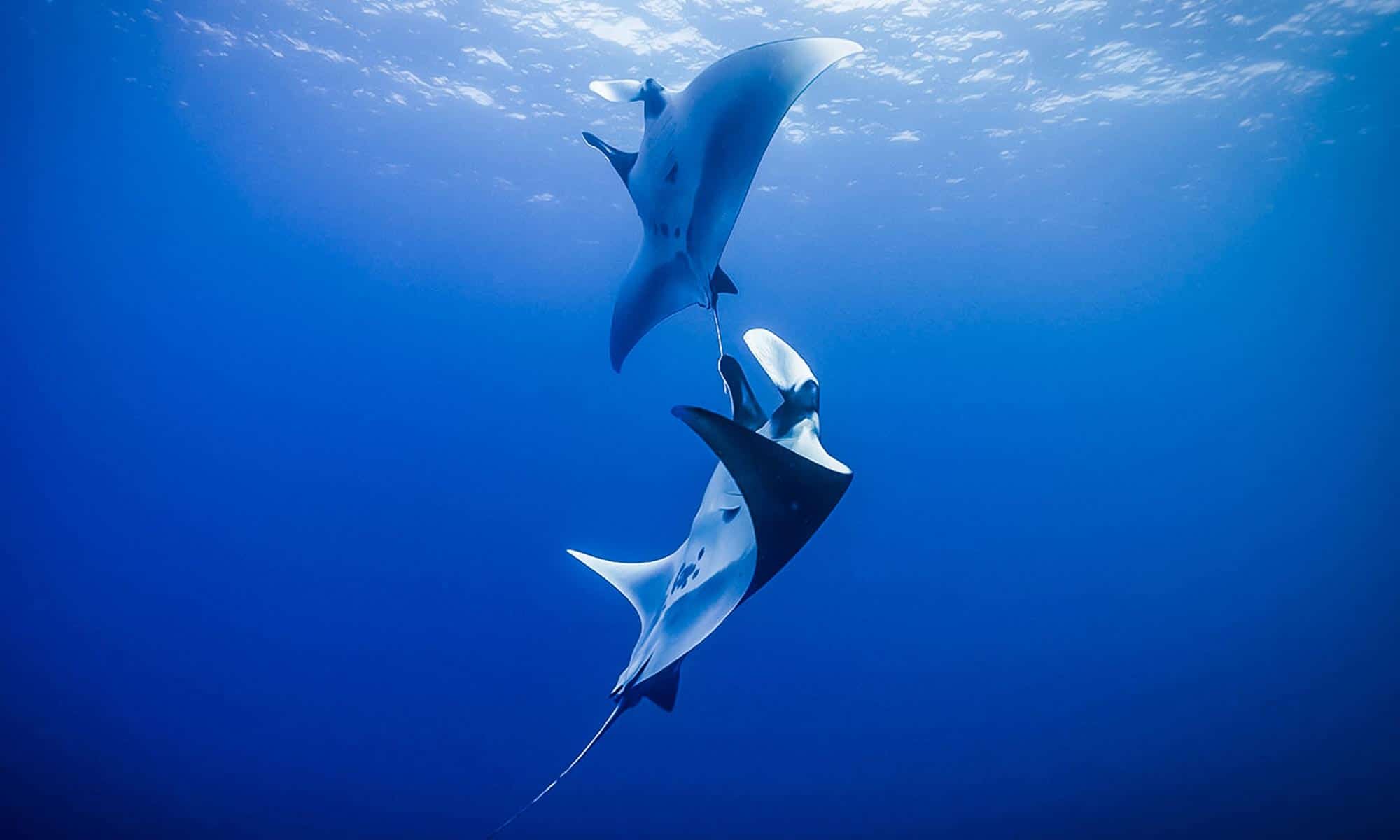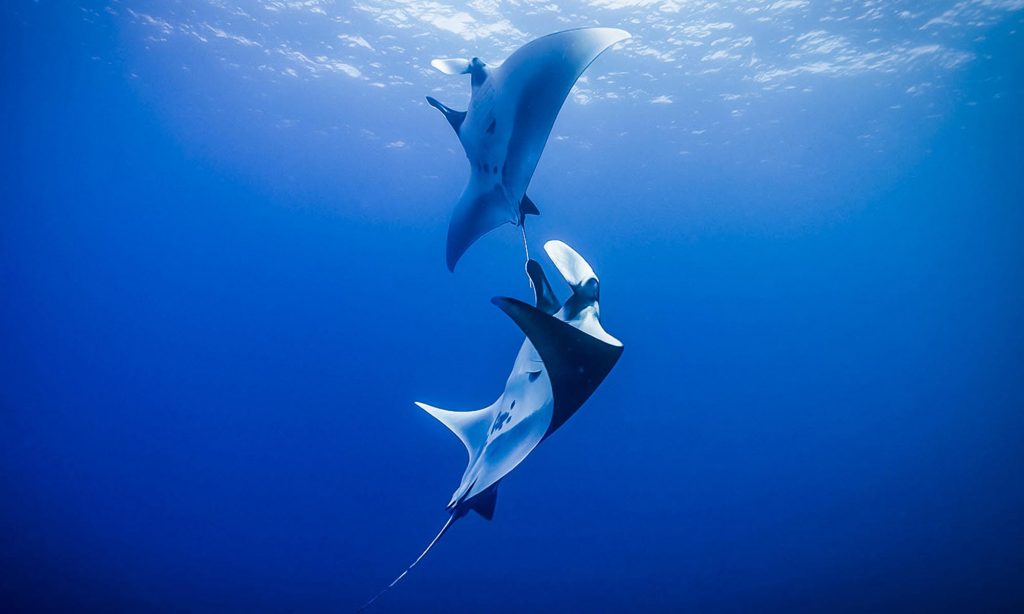 Socorro Island (or to be more correct, the Revillagigedo Archipelago) is a UNESCO World Heritage Site and home to an extraordinary population of giant manta rays (Mobula birostris) and bottlenose dolphins (Tursiops truncatus), that are usually as friendly and interactive as puppies. 45 years ago, these gorgeous mantas appeared on our first Baja Expedition to Socorro and from the beginning sought out unique and intimate interaction with divers that continues to this day. The icing on the cake? More than 10+ species of sharks, turtles, huge schools of jacks, tuna, and, in season, humpbacks, pilot whales and even schooling silky sharks. Gateway: Cabo San Lucas.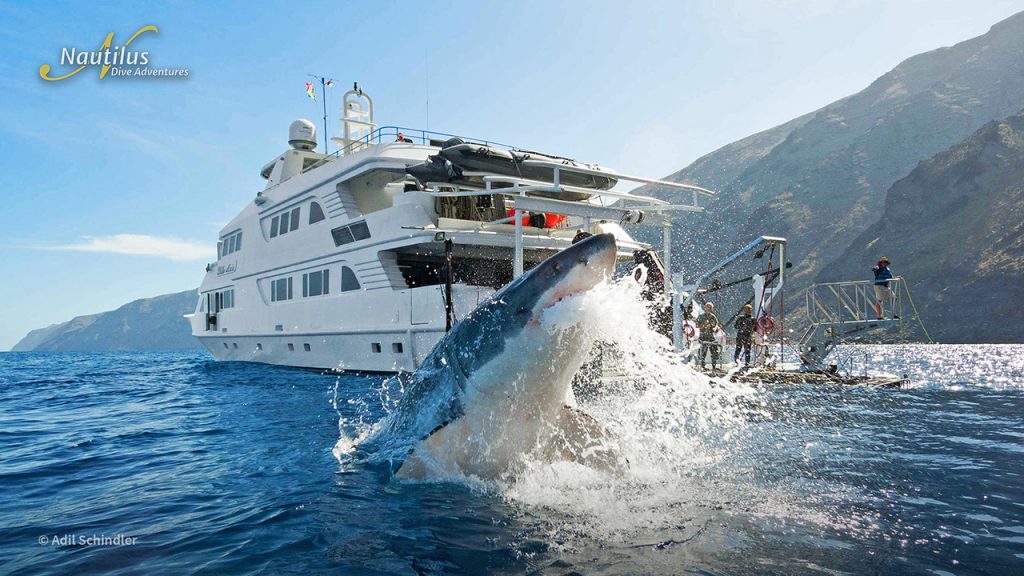 Guadalupe Island is The Best White Shark Diving on the Planet! Many divers make the mistake of thinking that cage diving is boring or not "real diving". The reality is that this is highly addictive diving – many divers who were initially skeptical now return once or twice a year. Some of those clients have now made 20+ trips!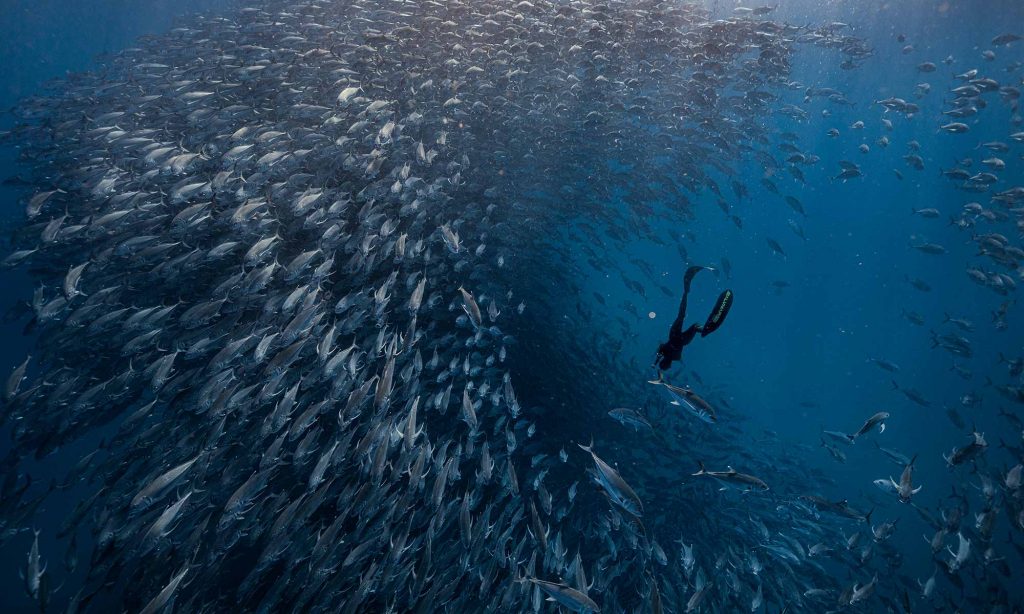 Sea of Cortez, The aquarium of the world. Imagine loads of playful California sea lions all over you, a huge school of big eye jacks storming divers, schools of skipjacks, turtles, tuna and a wide variety of fish. Sharks,
shipwrecks and giant mantas if we are lucky. Beach walks. Water temps and visibility rising to mid-80's by September and vis +100-ft. With seas often so calm that it seems like your yacht is barely moving. This is the Sea of Cortez in peak diving season from July to November.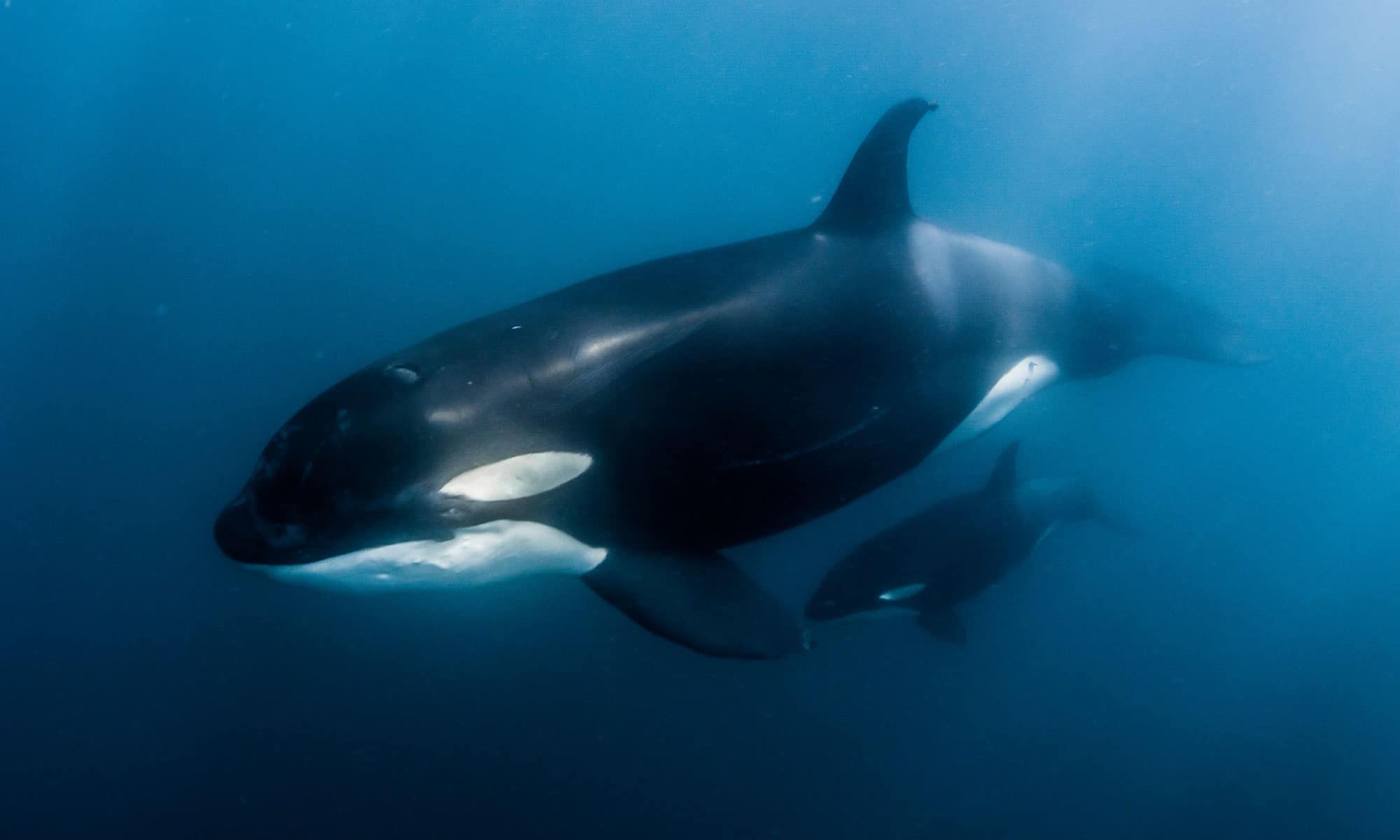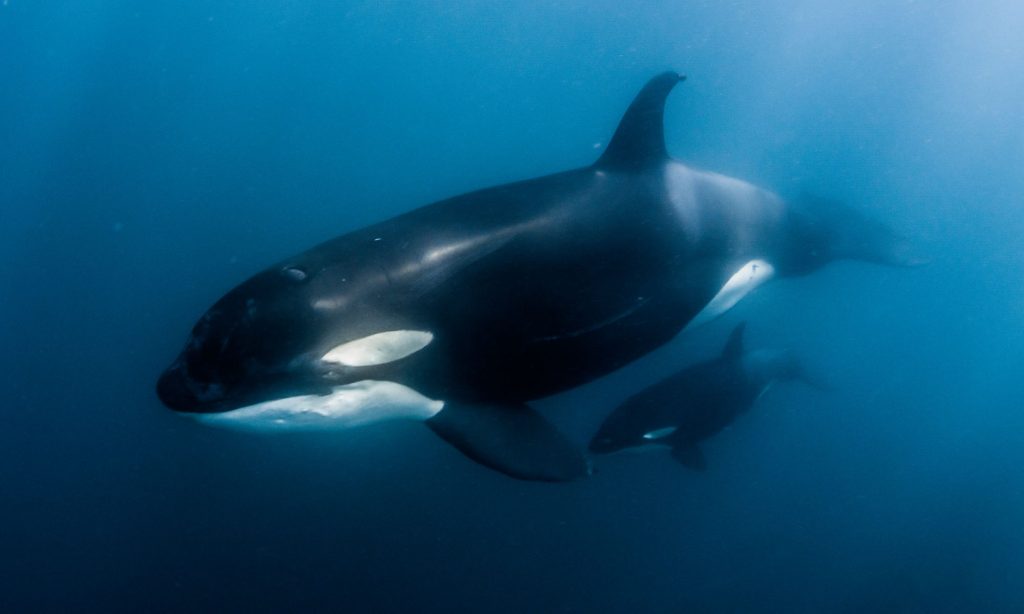 Our beautiful Sea of Cortez is home to many different and exciting migrations, including one of our favourites, the Munk's Pygmy Devil Ray commonly known as mobula rays (Mobula munkiana). From April to July, hundreds of thousands of mobulas gather in dense schools. Where there are mobulas, there are killer whales (Orcinus orca). We use dedicated aircraft support to spot our snorkelers and divers onto mobulas and orcas and also whale sharks, blue and fin whales and much more!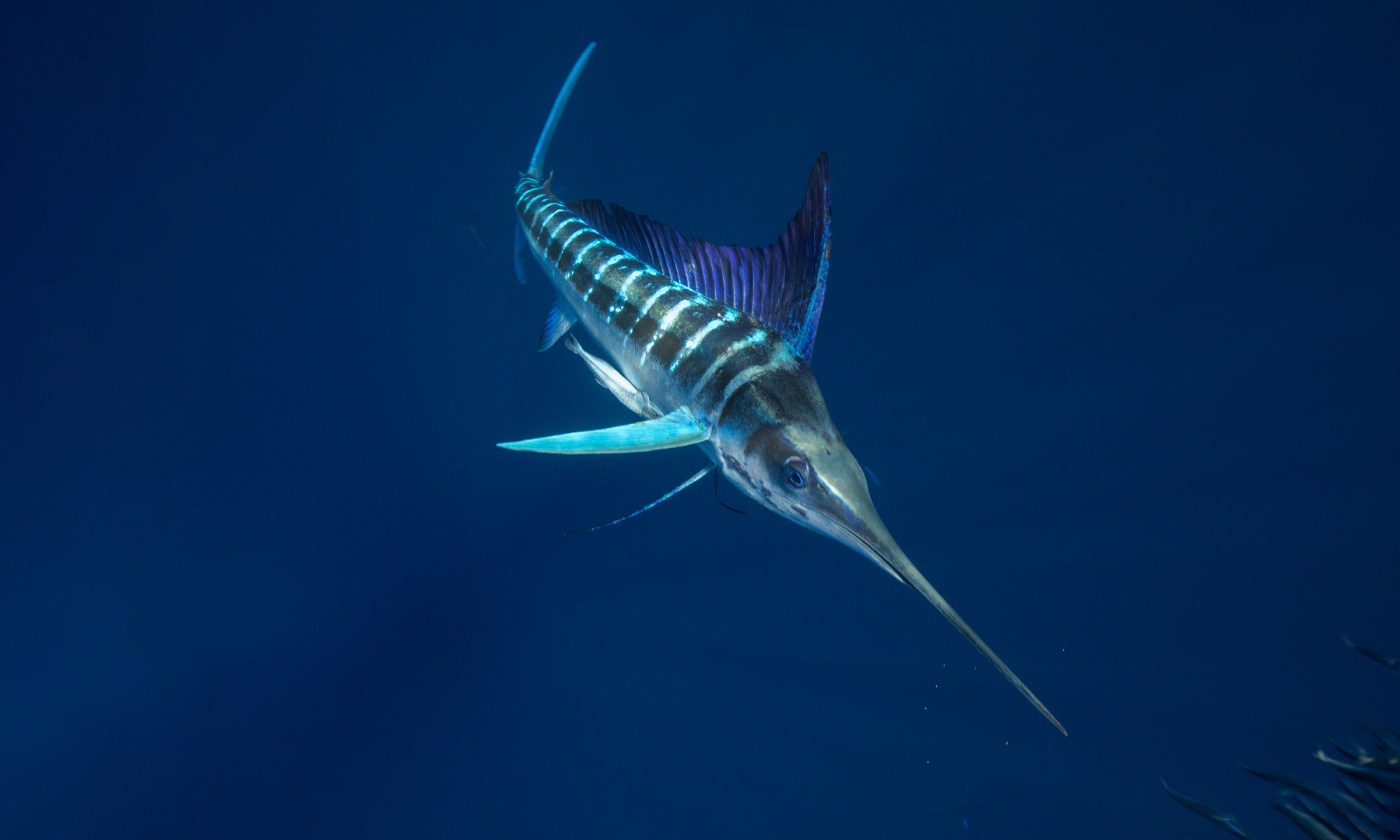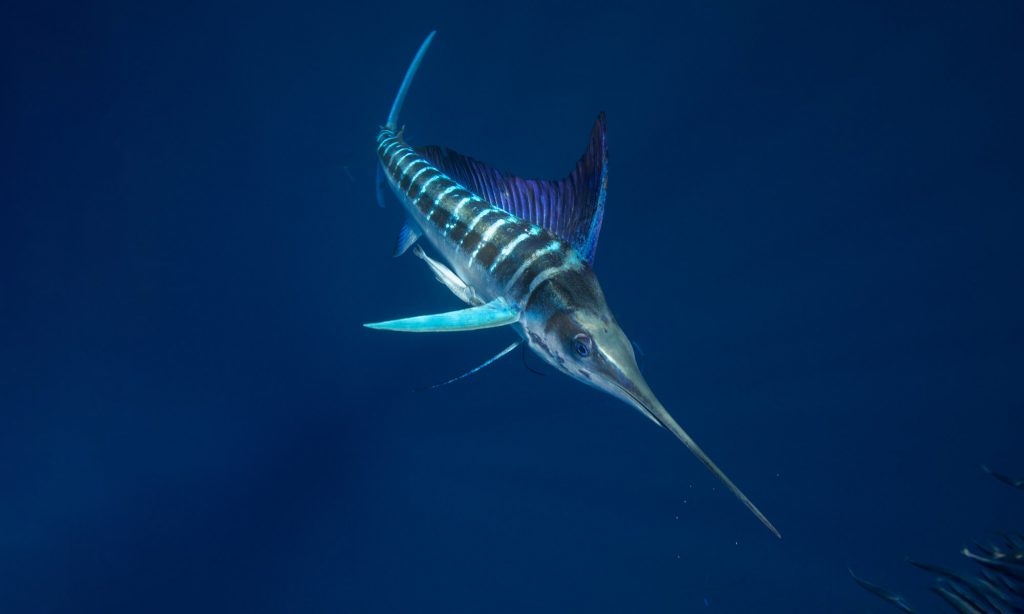 Magdalena Bay. Every fall, the waters around Magdalena Bay teem with life when the sardine run draws in predators from seabirds to sharks, sea lions, whales, dolphins and the world's fastest fish, the striped marlin (Kajikia audax). This is an unforgettable experience for snorkelers, divers and free-divers.
Mexico Liveaboards, Safety First, Always
Uncompromising safety. Safety is something we take very seriously.
All of our Mexico Liveaboards ships are ISM-certified under external annual audit by the classification society. This is the same safety certification as the largest passenger ships and tankers and is unique to us in the dive industry. Learn more.