"…it's a life changing experience.". Socorro, Mexico. May 18, 2012.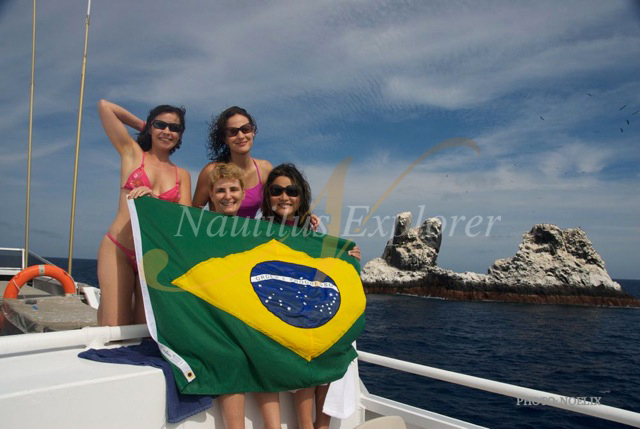 Dear staff at Nautilus (and Mike),
I just want to extend a thank you for the great trip. What a marvelous experience! The boat is great, the crew superb. I particularly appreciated Joel for his help in the dives, I only had 35 dives on my logbook, that making me the least experienced diver on board, and it was my first time dealing with strong currents and oceanic swell. Joel was very nice to always dive with me and make sure I was safe. We had a blast.
The giant mantas were amazing, there are no words to express the emotions that go on in your whole body when you glide underwater with them, it's a life changing experience.
I also very much enjoyed the shark lectures by Erich Ritter. It was an  unexpected, very pleasant, surprise for everybody, you should make that a regular part of the trip if he does have the time. We all learned a lot about "shark psychology" and it was even nicer to recognize and experience these behaviors first hand in the water.
Thanks again,
Manuela.