We are having a great opportunity to explore the islands of Pacific Baja California aboard the Nautilus Explorer
After several solid weeks of Great White Shark action out at Guadalupe Island it came time to take a quick break from them to dive in on the Sea Lion colony of Cedros Island on one of our combo trips. After splashing in off the Nautilus Explorer's back deck we came across a beach that had more Elephant Seas and California Sea lions then one could count. Swimming up us divers soon were out numbered by the packs of playful pups who took turns bombing down on our bubbles and flinging up rocks.
Water temp felt like a balmy 77F for this Canadian, no complaints at all as I get ready to dive the lakes back home in a couple weeks. Our search for Kelp forests at East Benitoes Island was unsuccesful today, só the plan is to dive some at St Martin after the Great White Shark diving. We still got 3 decent dives in, but it's time to pull the hook and head to Guadulupe to see some familiar faces down in the cages.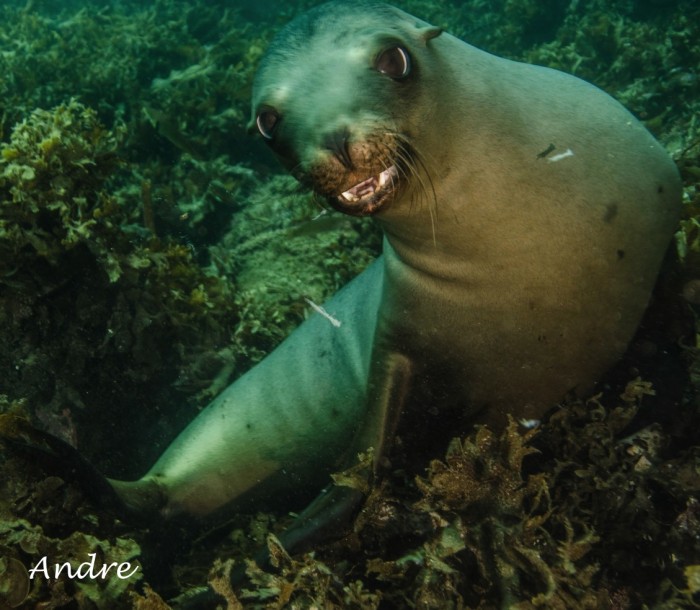 We are having a great opportunity to explore the islands of Pacific Baja California aboard the Nautilus Explorer. Our trip started at Cedros Islands. Wonderful perfomances by the Sea Lions, swimming, playing and posing for the lenses of our guests! At the beach it was posible to spot large males and huge elephant seals, while the puppies and the juveniles where the active ones underwater. At the end of the day we were surprised by a small pod of Dolphins which some of our guests had the chance to snorkel along a little while. The following day we headed to Islas San Benito. Not as much of the Kelp forest as expected, but the visibility was so great that made it a outstanding scenario for Harbour Seals to play come down inspect and display some swimming skills for our divers. We are now heading to Guadalupe Island to visit our old friends Great White Shark (Bruce, Lucy, and all the other fellows). Water temperature were around 77F and visibility between 40 to 60 feet.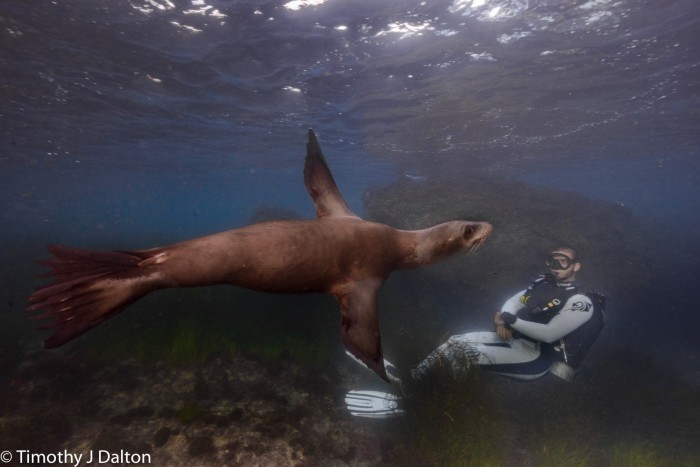 Wow!! What a first couple of days this trip. I just spent my last time this season with the sea lion cubs of sedros island anmd will miss them greatly. Every time we visit I am astounded with the interaction you receive, 10 to 15 at a time swimming with you, sweeping by you like a flash of light. A friend of mine once told me they are bears, that swim like dolphins and have the mind of puppies. I couldn't agree more and man are they fun!