Covering some 57,000 square miles in the remote Eastern Tropical Pacific Ocean, the Revillagigedo Archipelago is North America's largest marine reserve. Comprising four rocky, volcanic islands – the largest being Isla Socorro – you might wonder what all the fuss is about. But below the waves this remote archipelago quietly hosts some of the most sought after marine animals in the world, and this season is set to be the best yet. If you need anymore convincing, read on to discover the top ten reasons why you should dive Socorro right now…
1. Responsible, Safe Travel in Mexico
The World Travel and Tourism Council (WTTC) has awarded Baja California a "Safe Travels" Stamp. The stamp is a seal of approval for the states safety protocols for travel during the Covid-19 pandemic; ensuring you can travel safely and responsibly.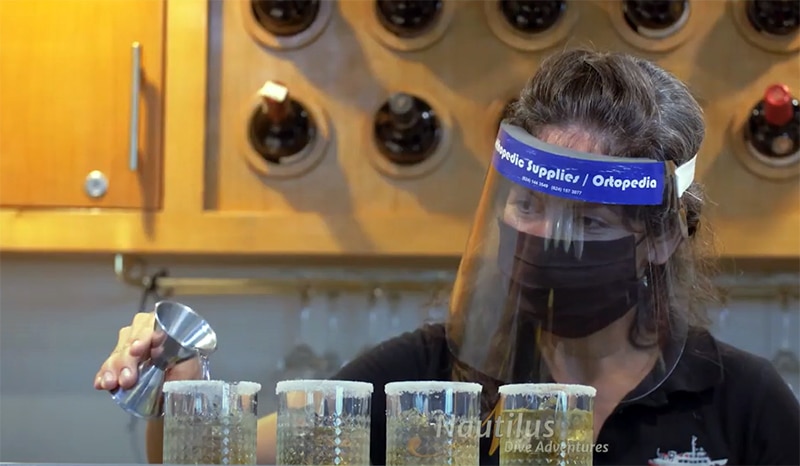 2. Nautilus Safety Standards
Your safety remains our number one priority, and we've heavily invested in crew training, equipment and safety measures to ensure you stay healthy, happy and diving. You can find more information on our protocols here.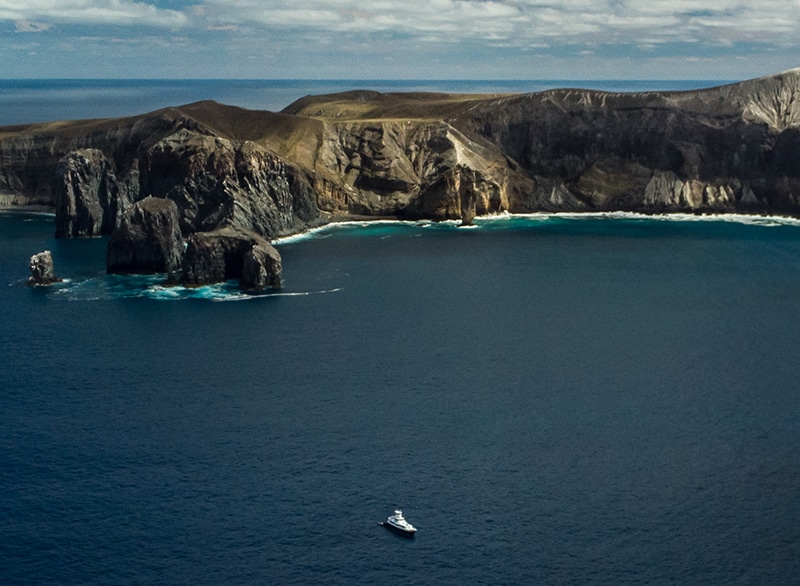 3. Experience Remote Diving
Located some 235 miles off the southern tip of Baja California, Isla Socorro is well off-the-beaten-path; wherein lies the charm. It takes a full day's voyage to reach the archipelago, but it's well worth the journey as the diving is, quite simply, sensational (more on that later).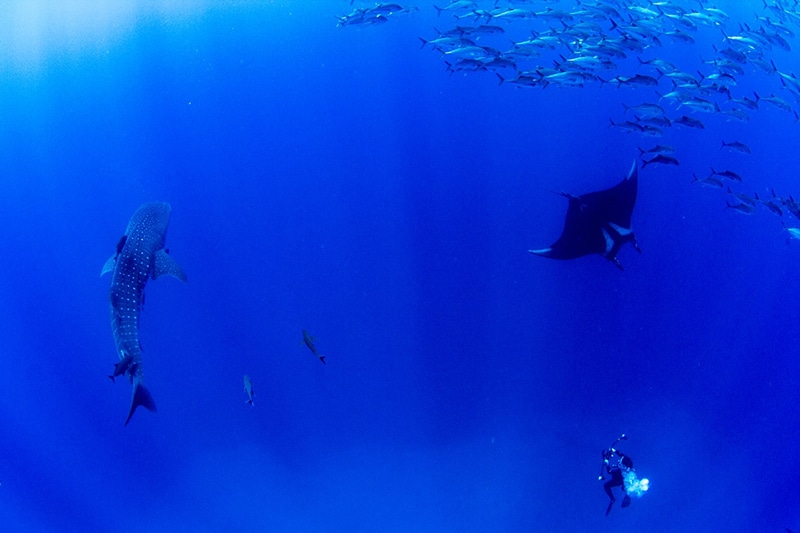 4.World's Best Liveaboard Diving
Liveaboard diving is the perfect remedy for travelers looking to 'escape from it all'. The sheer remoteness of Isla Socorro means that only a few liveaboards run trips to the archipelago, and divers will experience some of the most uncrowded diving on the planet.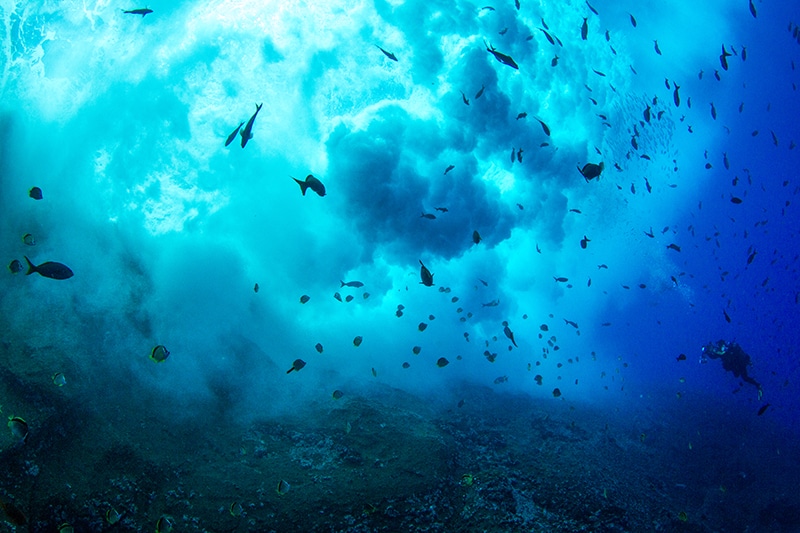 5. Isla Socorro has a Unique Marine Environment 
The four islands that make up the Revillagigedo Archipelago lie along the junction where the California and North Equatorial currents converge, creating upwellings that bring up nutrients from the ocean's depths and with it a hive of activity.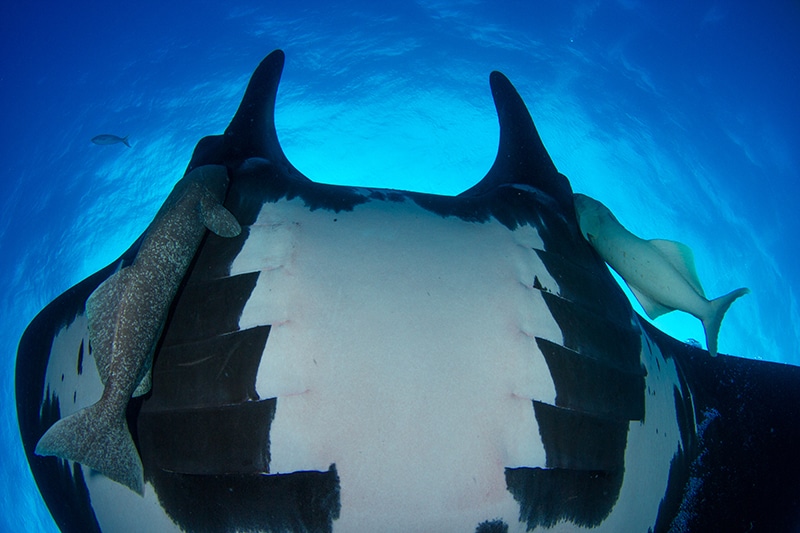 6. Big Animal Diving
There is nowhere else in the world where giant manta rays and bottlenose dolphins swim right up to, and interact with, divers. While it's difficult to put these encounters into words, we can tell you that the interspecies communication and connection is wholly unique and utterly mind blowing.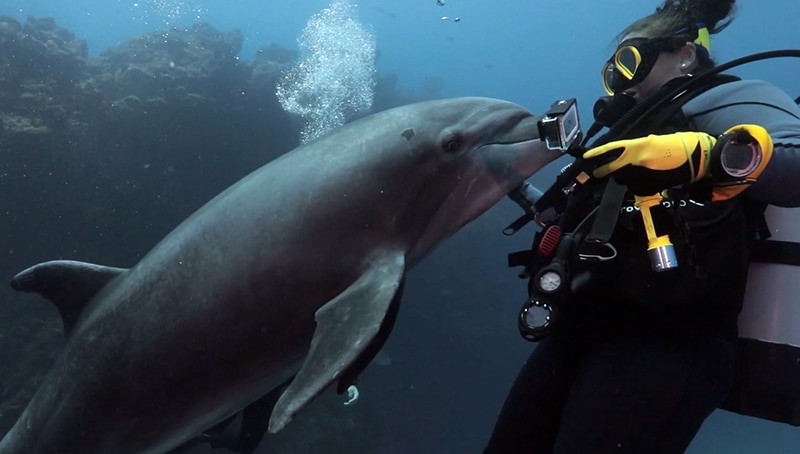 7. One-of-a-Kind Animal Encounters at Isla Socorro
Whether tickling bubbles under the bellies of swooping manta rays or mimicking the movements of playful dolphins, the curious creatures that navigate Isla Socorro will often circulate divers for entire dives, creating incredible marine encounters.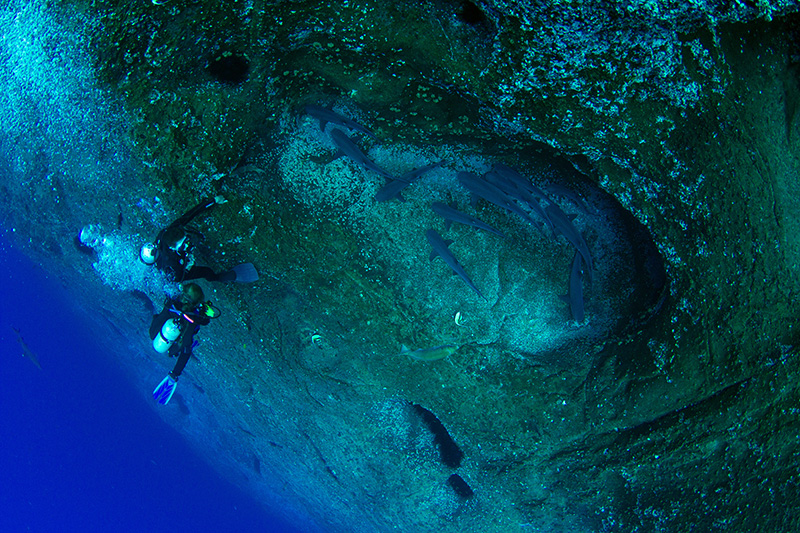 8. This is The Best Season Yet
We worried that while Isla Socorro temporarily closed due to COVID-19, commercial fisheries might have entered to illegally fish. However, this remote archipelago remained untouched and the wildlife has flourished. In fact, our dive masters are reporting some of the best marine encounters in 15 years.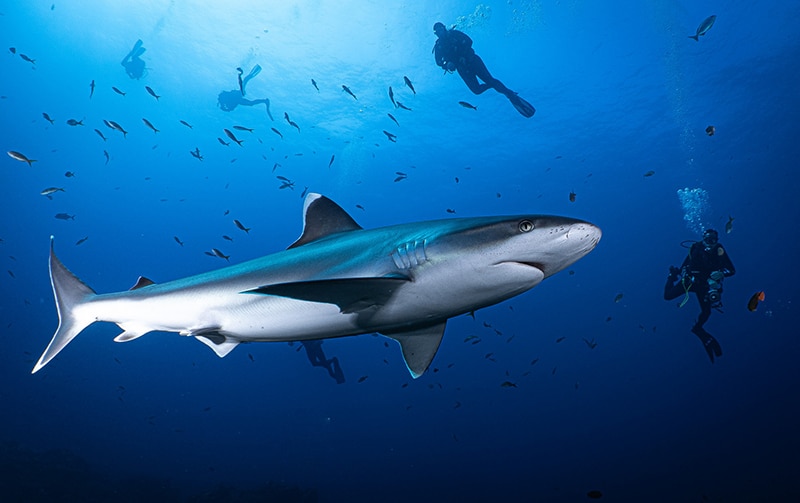 9. Dive Now, Pay Later
In anticipation of the best season yet, we're delighted to announce that we'll be offering a 'Dive Now, Pay Later' offer for all December 2020 trips to Isla Socorro. All guests need to do is pay the deposit to secure a spot, and the rest can be paid over a year. Discover more here.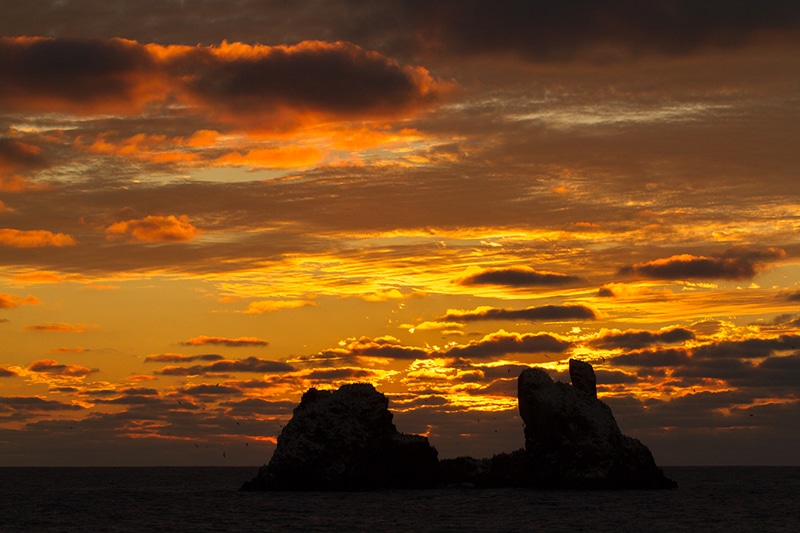 10. Diving Isla Socorro in December
Whale sharks showed up everywhere – Roca Partida gave us the presence of a great, beautiful and amazing 35-40ft female which circled us more than four times in the same dive. There are no words to describe these magical encounters, you need to come and live the experience. – Nautilus Dive Master & Marine Biologist Rodolfo
Want to see for yourself? December is the last chance to see whale sharks in Isla Socorro until they arrive again next May, so we encourage you to strike while the iron is hot.
Interested in taking a liveaboard diving trip to Isla Socorro this December?