Dolphins on the bow as we came into the anchorage. Whales blowing on the horizon. More dolphins at the 1st dive site. Mantas on the surface at 2nd dive site. A great day from the boat.
1st Mate, Waldie
Perfect dive at 1st at boiler with lots of dolphins staying with us, galapagos-sharks, hammerheads and mantas.Martin, CH-OberlunkhofenGreat diving at the Boiler After an unforgetable day with a school of Hammerheads, Dolphins, Whale under water, Octopus and Mantas I thought it could not get better. But we had an exiting dive at Boiler and the most amazing Manta encounter I ever had!! The Manta was following us like a pet!
Gabi, Switzerland AS GOOD AS IT GETS!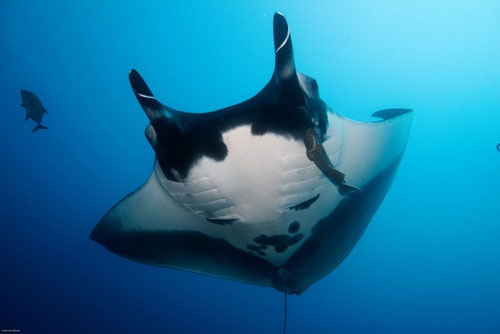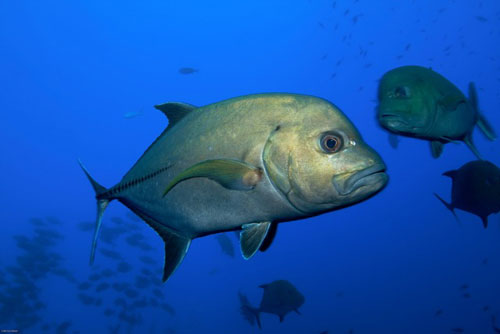 This was the last day of our second trip on the Nautilus Explorer to the Socorro Islands. We enjoyed our trip in 2009 so much that we immediately knew: we had to bring our best friends here on a full charter trip. Whilst during the first days of our trip visibility was against us the diving got better every day with a real peak on the last two days. It was just amazing. Whales (during the dive), friendly manta rays, playing dolphins, lot's of types of shark: tiger, hammer, silvertips, galapagos, silkies, black tip, white tip, dusky, grey and possibly more ….. On top of that: stunning dive topographies, plenty of small fish, octopus, etc. etc., you name it. In a nutshell: AS GOOD AS IT GETS!
Frank & Christine http://www.turtle-foundation.org