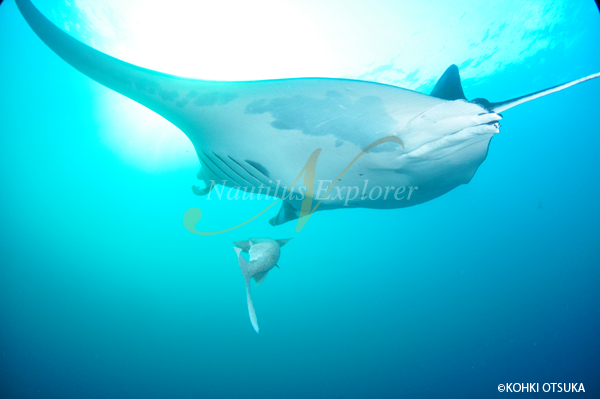 First i said it was in my top ten dives of my life, but after consideration it was top three, i was in a hammerhead school competing with some galapagos and turned to see some silkies and then a manta was almost bumping me!  On the way back from Socorro Island we saw a baby whale jumping out of the water, breaching, and then I wanted to snorkel with the calf and his mother and I make some very good pictures of them.  So top three in the life.  Rob (Germany)
Roca is in my top ten in the world of dives, including muck dive sites the variety of sharks, swarms and by occasion whales too.  And Carmen is the best hostess with the mostest, she is the soul of the ship.  Petra (Switzerland)
Tach,
UNGLAUBLICH !!!! In einem TG Buckelwal mit Baby, Schule von Galapagos Haie, Seeloewe, Manta .
Coco sucks !!!!!  Uli Germany
… Die Hammerhaie und Silberspitzenhaie wurden noch vergessen. Tolle TauchgaengeJ Ach ja, und dann haben wir ja auch noch mit einem Buckelwal + Baby geschnorchelt..was will ein Taucher mehr?
Alex
Alles was wir wollten an einem tag, superdupper…..
I wish to say hello to my childrens tjark and luuk and my husband Thorsten, I am excellentisimo and I had wonderful dive and snorkelling with a humpback whale and many sharks and a manta, and now I know where we will build our house, on roca partida!!!  Thank you!!!  Andrea (Germany).