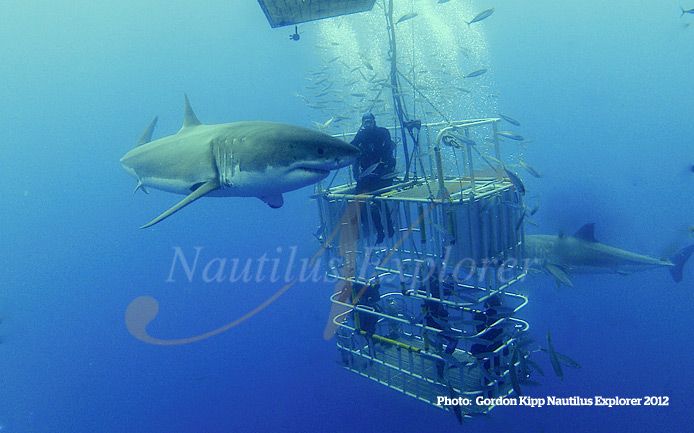 Great news! "Commercial fishing for great whites has been banned in California waters for nearly 20 years, but some exceptions previously existed for research purposes. Starting March 1, the Fish and Wildlife department will issue permits for scientific research. Fishers and scuba diving researchers will also have to obtain a permit in case of accidental capture of great white sharks."
Read more, click the link below.
Great white sharks in California get extra protection starting March 1, 2013
Our 2013 Great white season is just around the corner, we're all looking forward to the daily encounters with these amazing apex predators at Isla Guadalupe… join us, there's a few spots left!