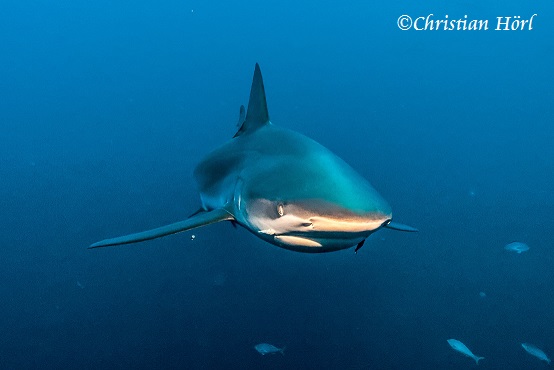 How was your dive with the mantas at the boiler?
Fantastic!
– Fawn.
Today we had awesome day at Roca been surrounded by silky sharks, white tips sharks, silver tips, Galapagos and hammerhead sharks swam between a lot schools of jacks, tuna, black snappers, palometas and wahoo's, so our guests were not bored for even a second! gracias Roca Partida and Nautilus Explorer!!!
– JJ
Roca Partida was amazing hammerrific!!!
– Fawn.
My pictures are lousy, but the memories are priceless!!!
– Ruud.
Is awesome day, amazing dives, seen a great school of hammerhead sharks, lot of Galapagos, some silver tips, and the water conditions was awesome!!!!
– Dennis
Rocking and good time and remember sharks are our friends not food!!!
– Matt.
The many hammerhead silhouettes were like a perfect picture from a dive magazine!
– Remko