When it comes to scuba diving, there is always something new and exciting to learn. Whether expanding your portfolio of specialties, mastering underwater photography, or even diving medicine courses for doctors, otherwise known as dive medicine cme. While we're on the topic of diving medicine, we're excited to host Dr. Gary Rose on a series of diving medicine courses for his "Update on Diving Medicine Course." Join us on one of his special trips and earn eight Category 1 CME credits while experiencing the best big animal diving in North America…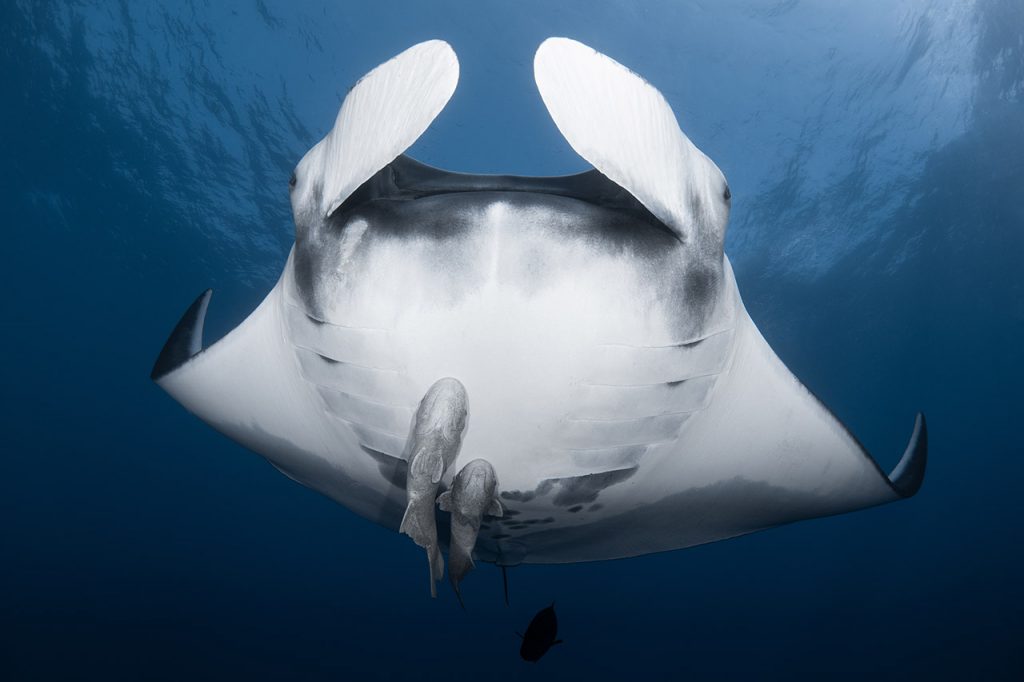 Dive Medicine CME Trip to Socorro
Located 235-miles off the southern tip of Baja California in the Eastern Tropical Pacific Ocean, the remote Revillagigedo Archipelago (otherwise known as Socorro) comprises an underwater volcanic ridge that forms the meeting point of a conflation of currents, resulting in the richest biomass of sea life per mile than any other sea region in the world. Socorro is solely reached by liveaboard, and this hosted trip will take place on the Nautilus Explorer.
Socorro's Marine Life
Home to some of the most sought-after marine species in the world, divers can witness giant mantas, bottlenose dolphins and up to ten species of shark (including whale sharks). At this time of year, 1,200 humpback whales pass through on their migration from Alaska down to the warm, shallow waters off Baja California; spot these gentle giants breaching during your surface intervals and listen to their beautiful melodies while diving.
CME Diving in Socorro
Taking place between 4 – 12 March, spend nine days aboard the Nautilus Explorer and experience the best big animal diving in North America, while earning eight Category 1 CME credits. Our diving medical courses for doctors have been designed for practicing physicians, and allied health professionals, who have a passion for scuba diving and would like to enrich their knowledge of diving medicine.
Your daytime will be spent diving with and observing the incredible marine life that patrols the region. In the early evening Dr. Gary Rose will lecture on the planned topics, while you enjoy hors d'oeuvres and beverages. During any in between time, you can enjoy the activities and amenities onboard the Nautilus Explorer. Not a medical professional? You can still join Dr. Rose's lectures for a fascinating insight into diving medicine.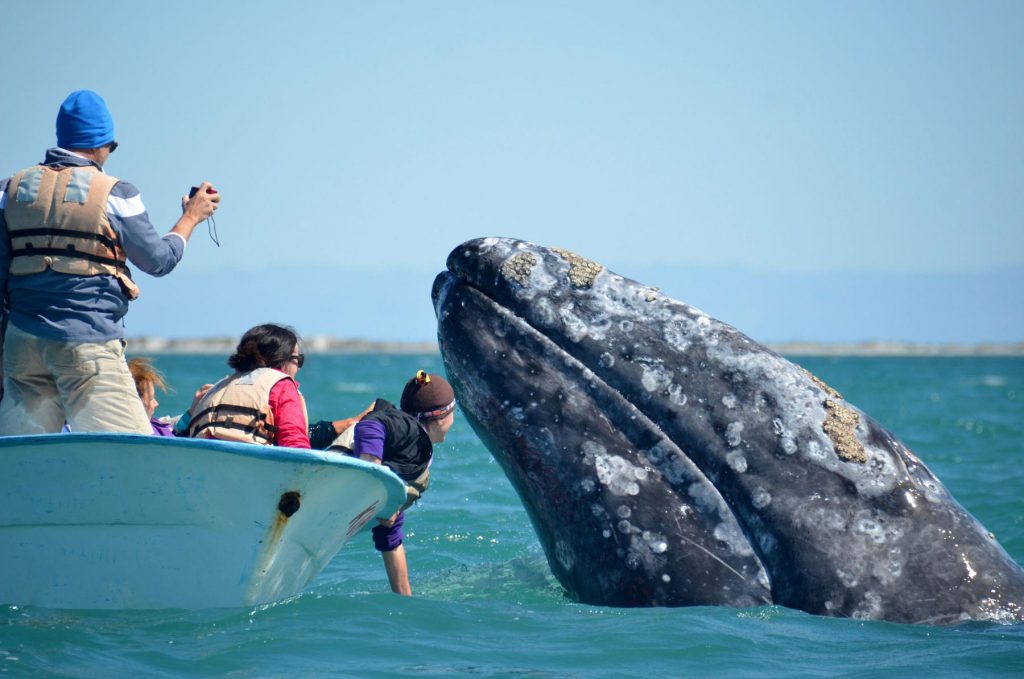 Dive Medicine CME Course at San Ignacio Lagoon
Join Dr. Gary Rose's "Update On Diving Medicine Course – The miniCourse", at San Ignacio lagoon. Taking place from March 13 – 16, 2021, guests will be awarded 4 CME category 1 credits. Spend four glorious days out on the lagoon interacting with gentle grey whales and their newborn calves before dining on delicious refreshments back at camp while listening to lectures on all things CME Diving (more on that later). In the evenings, sip on cocktails while stargazing from the fire pit before getting your 40 winks in our glamping tents – we are the only camp to feature real beds with fine linen, ensuring comfort and luxury in the wilderness of Baja's desert landscapes.
Dive Medicine CME: Course Objectives
On any one of our diving medical courses for doctors, Dr. Rose will cover the changing technologies and techniques in diving medicine, along with the ever-present need for improvement of patient safety measures, warrant continued education in the most up to date areas of the field.
Each year emerging trends and technologies become available to practicing physicians. This course aims to bring participants up to date on technologies, techniques, and patient safety measures.
In addition, participants will be familiar with acute and long-term care and management, and avoidance of hazardous marine life and dangerous marine related activities. Participants will also learn how to evaluate patients with diving related medical issues.
Dive Medicine CME: Course Topics
No stone has been left unturned on this course, and guests will gain in-depth knowledge on the following topics:
DCS, Gas Expansion Injury, Narcosis and Oxygen Toxity
Cold Water and Tropical Diving
Avoidance of Exposure Injury
Marine Microorganisms – What Every Diving Physician Must Know
Venom, Stings, and Bites
Shark Identification and Behavior, whales, Porpoises and Mantas
Photography Tips
Dr. Gary Rose: A Biography
Our featured speaker Gary Rose, M.D.,F.A.C.S, has been diving for over 45 years and is a PADI Open Water Scuba Instructor. As a physician, Associate Professor of Surgery and Microbiology at the College of Medicine at Florida Atlantic University, Boca Raton, Florida, he has lectured all over the world. Dr. Rose is also a member of The Undersea and Hyperbaric Medical Society, as well as DAN.
Interested in JOINING ONE OF OUR DIVING MEDICINE COURSES FOR DOCTORS? Get in touch to reserve a spot on one of our divE MEDICINE cme trips today.
Image credit: David Serradell, Monika Wieland