The Revillagigedo Archipelago, otherwise known as Socorro, is home to some of the best big animal diving in the world. Largely untouched by human activity, in part due to the sheer remoteness of the archipelago – a staggering 235-miles south of Cabo in the Eastern Tropical Pacific Ocean – and in part due to its protected status – it is the largest marine reserve in North America – the marine life has flourished.
But the real draw to this remote region lies in the incredible animal encounters as the residing marine species are some of the friendliest in the world. On any dive, giant mantas will swoop inches above a diver's bubbles, bottlenose dolphins will stare straight into your eyes and whale sharks will nonchalantly sashay past, allowing for some spectacular, rare underwater photography opportunities. In our latest blog, Backscatter pro David Serradell shares his top underwater photography tips for Socorro.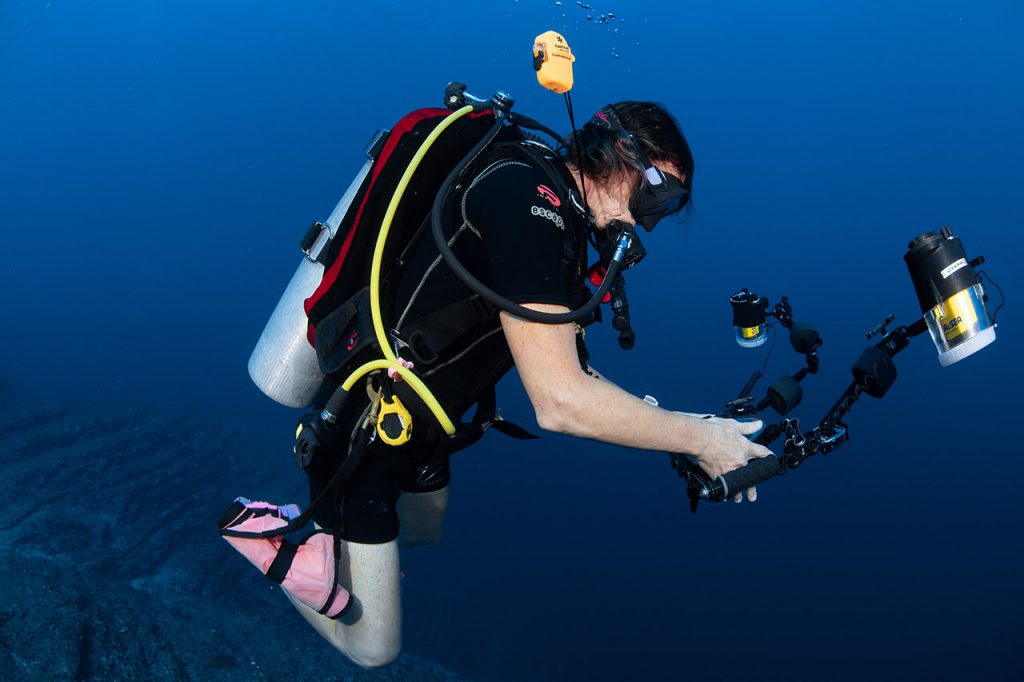 1. Think About It
Give some thought to the image you are seeking before you get in the water. Are you trying to capture the famous "manta silhouetted by the sun" or a diver with a manta? Bubbles tickling the mantas belly or the point of view as a diver just above the manta, or perhaps a very unique perspective that you have been dreaming about. Thinking about this ahead of time will give you better odds on an amazing image.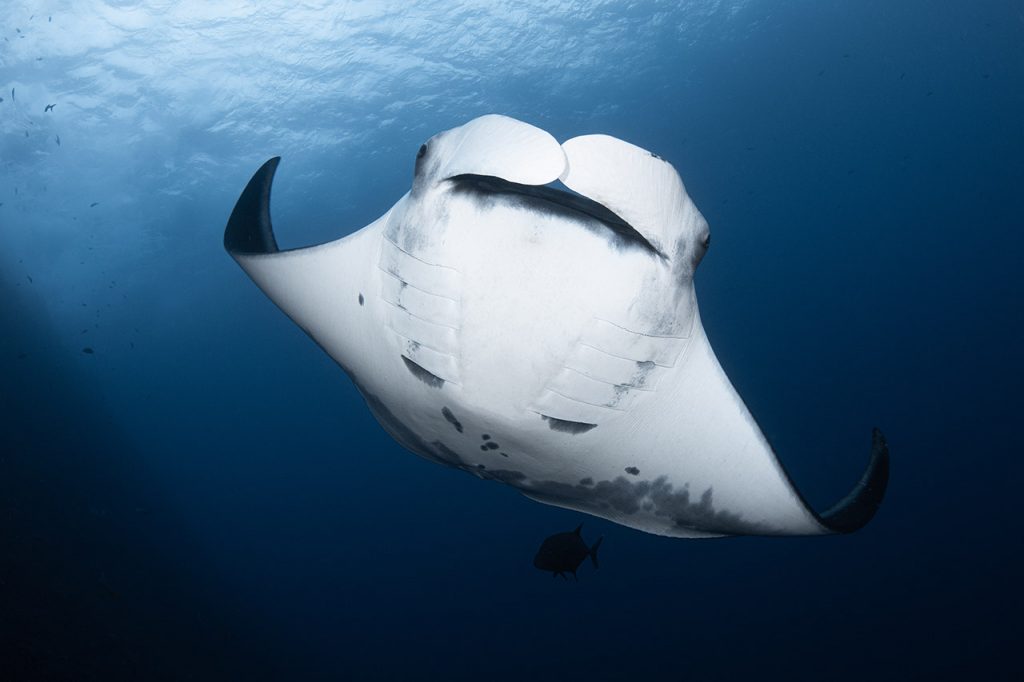 2. (Wo)Man's Best Friend
Think of the manta as being just like a giant puppy You wouldn't get straight in the face of a puppy and start shooting away with your strobe going, you would let the puppy get to know you and trust you. Mantas are equally, if not more intelligent and we are sure they are capable of interspecies communication. Put your camera down and let the manta see your eyes while breathing slowly and calmly, be peaceful and share that with the manta. These are sentient animals with the largest brain to body mass ratio of any fish. If you can get them to be your friend, you will be amazed at the images you might get…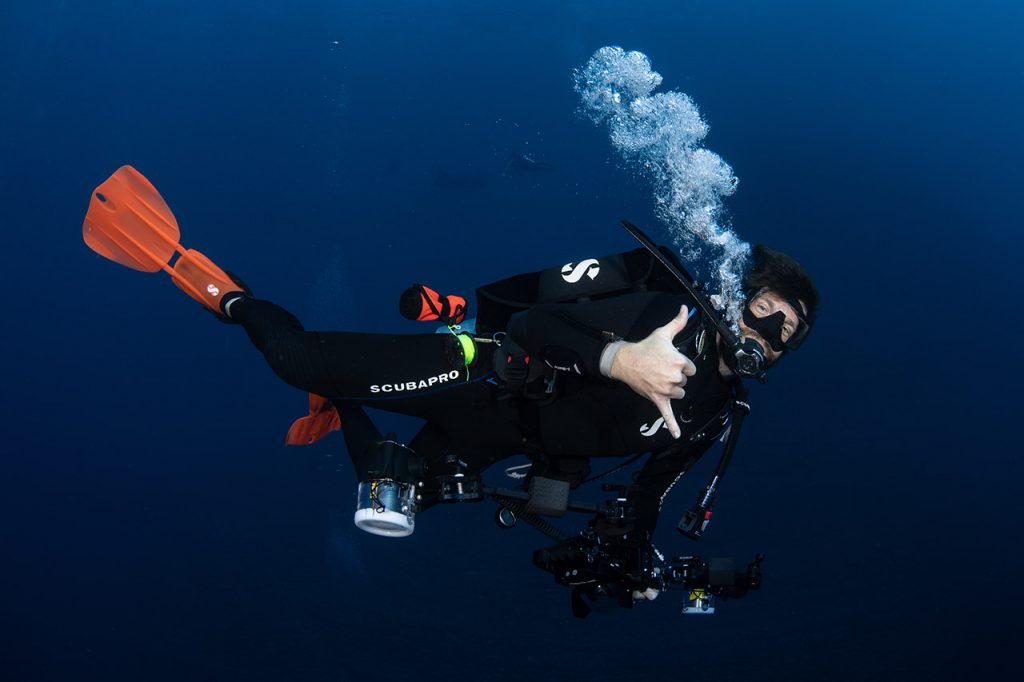 3. Be Patient
If you take just one of our underwater photography tips away, make sure it's this one. Getting the perfect underwater photo requires patience. You will have better chances to get the best results if you allow the animals to get close to you. The mantas of Socorro are incredibly friendly and if you wait for your turn, they will come to taste some of your bubbles. Allowing the manta to pass overhead will provide the perfect moment to take a spectacular shot of such a majestic animal.
4. Get Ready Before the Action
Try to have all your rig ready for the encounter. I always try to set all my camera settings for the right exposure as soon as I get in the water, considering where the sun is, how bright or dark the environment is and the direction I would like to be shooting at. Position your strobes correctly and on time so the only thing you need to worry about when having the animal close is composition and focus!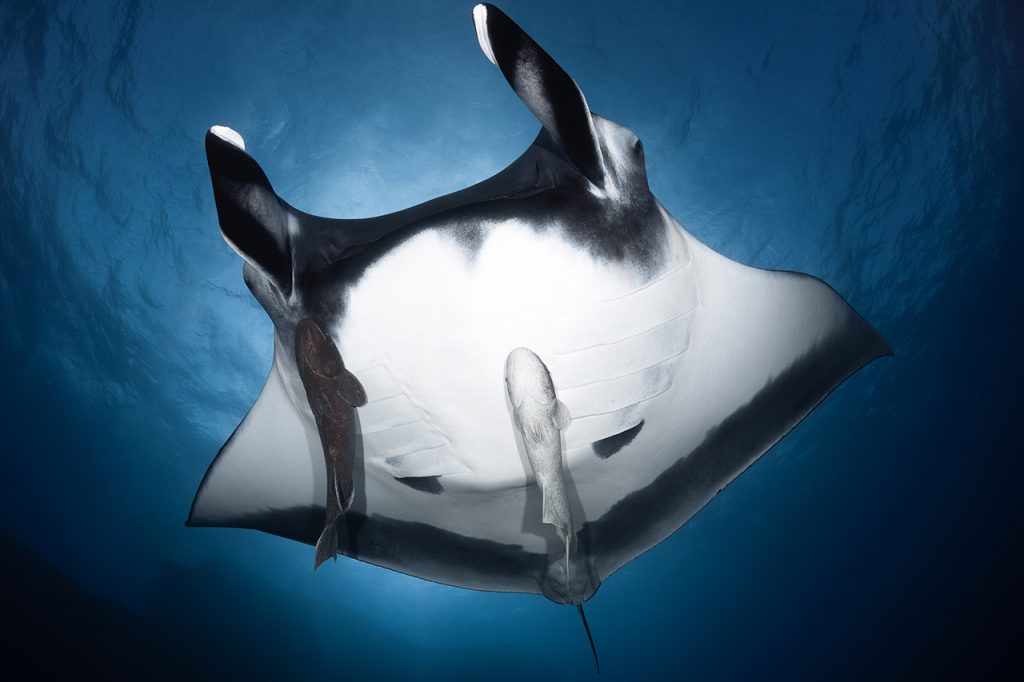 5. A Fisheye's View
When thinking about which camera lens to use, go as wide as you can. These beautiful creatures get extremely close, so let's take advantage of that. Shot with a wide-angle lens, fisheye if possible, and if you have a compact camera, it would be a great idea to add a wide-angle conversion wet lens. You will be amazed by how close the mantas will get to you!
6. Lights, Camera, Action!
Light can make or break a beautiful image. If you had to decide between video lights or strobes, the only question you want to ask yourself is: what do I want to do, video or photo? If you plan to film and go back home with beautiful footage of mantas flying in the blue ocean, I would definitely choose video lights. If your main goal is to shoot pictures, then strobe would be my top recommendation. The more specific you are on your gear from the beginning, the better result you will get.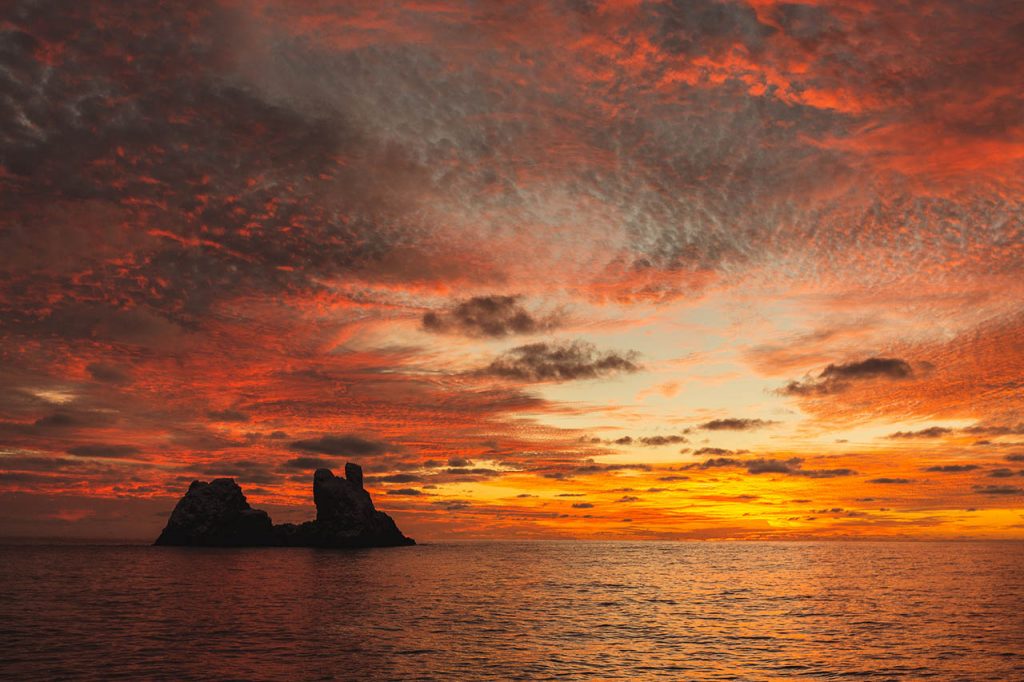 7. Let the Good Times Roll
Enjoy yourself! Sometimes I've got out of a dive being frustrated because I didn't achieve the photo I wanted, despite having spent the entire time diving with mantas and sharks, and in one of the best places in the world. I've learned that every dive is a new adventure that may bring you the opportunity to get that dream shoot that you have. Be patient, I am sure you will have your special moment just for you. Just be ready for it and fire!! And if you didn't get the picture on that time, analyze your mistakes and try to correct them for the next time.
Now that you've had a taste of our top underwater photography tips, hone your skills on a special photo expedition to Socorro this April. Led by David Serradell and Adobe Lightroom expert Erin Quigley, hone your photography skills while experiencing some of the best big animal diving on earth. Get in touch for more details.
Nautilus Dive Adventures offers a range of photography courses to suit every level of diver, from a one-day photography workshop to the week-long Zero to Hero underwater photography course. To find out more about the photography courses on offer, click here.
Image credit: David Serradell