Capturing the perfect underwater photo can be tricky. While wildlife photographers make it look effortless, there are a plethora of behind-the-scenes considerations that take place, from camera technicalities to the environment composition, dive conditions and the fact that marine animals are notoriously shy. Luckily, we have some of the best underwater photography pros to teach our guests the tricks of the trade. Better yet, we're delighted to invite you on a unique underwater photography trip to the remote Socorro Islands this April to hone your skills while capturing the best subjects on the planet (and these creatures are far from shy) …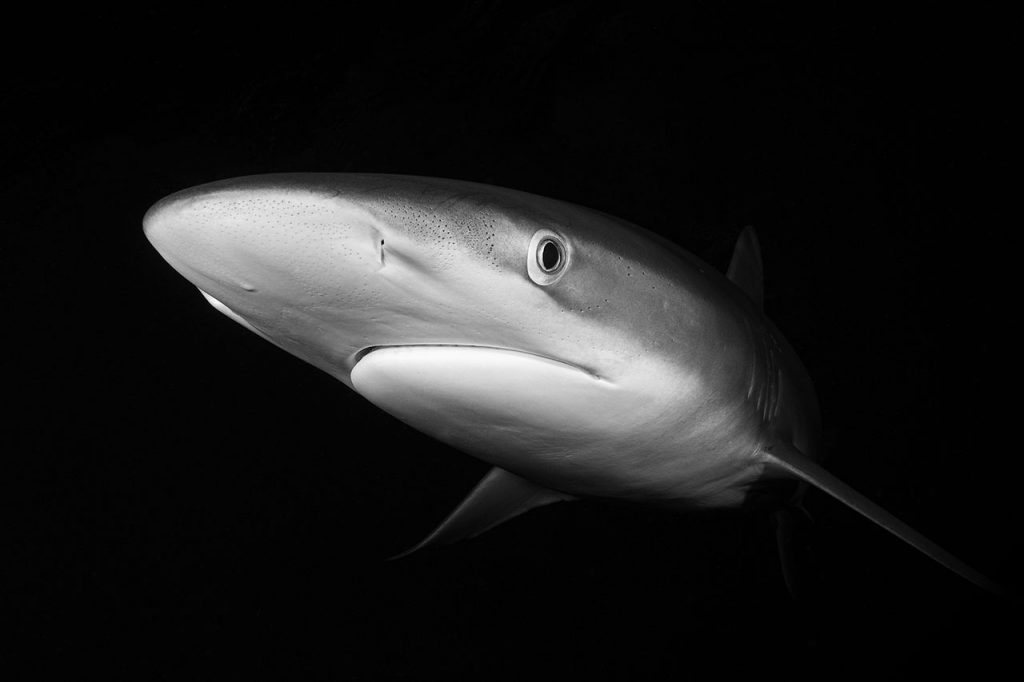 Underwater Photography Trip to Socorro
Taking place from between 7 – 15 April 2021, join Adobe Lightroom expert Erin Quigley and Backscatter photo pro David Serradell aboard luxury dive boat Nautilus Explorer to hone your photography skills while experiencing some of the best big animal diving on earth.
Whether new to underwater photography or a seasoned pro, this expedition will enable you to learn the secrets to getting the perfect underwater photo in a truly unique setting. You will have the opportunity to photograph giant pacific manta rays, ten species of shark (from fevers of scalloped hammerheads to whale sharks), bottlenose dolphins, schooling jacks, yellowfin tuna and so much more.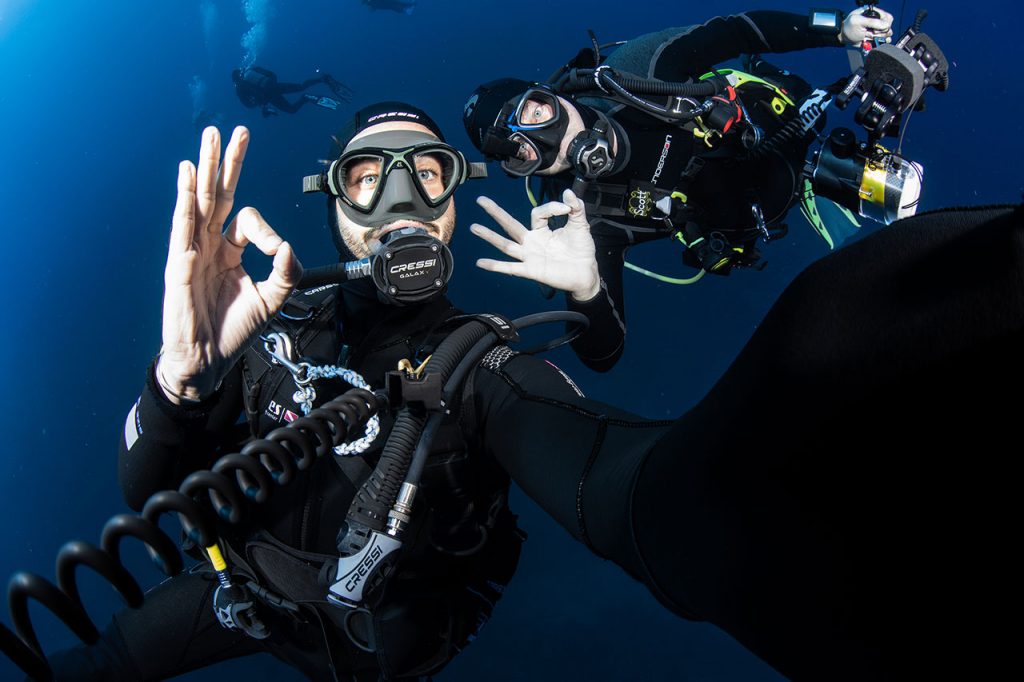 Meet the Photography Pros
Erin, who is an Adobe ACE certified imaging pro, award-winning underwater photographer and video editor, and founder of GoAskErin.com; and David, passionate ocean conservationist, veterinarian and one of Backscatter's top underwater photographers, will be on hand to assist with underwater photo techniques, offer technical support, and teach post-production workflow in Adobe Lightroom.
Unique Photography Opportunities: Humpback Whales in Socorro
Historically, this is the best week of the Socorro season for diver encounters with humpback whale mommas and calves. There is no guarantee, of course, because it's mother ocean, but over the last 20 years, we have found that second week of April is when the new mommas are most relaxed around divers before they begin the long trek north to BC and Alaska.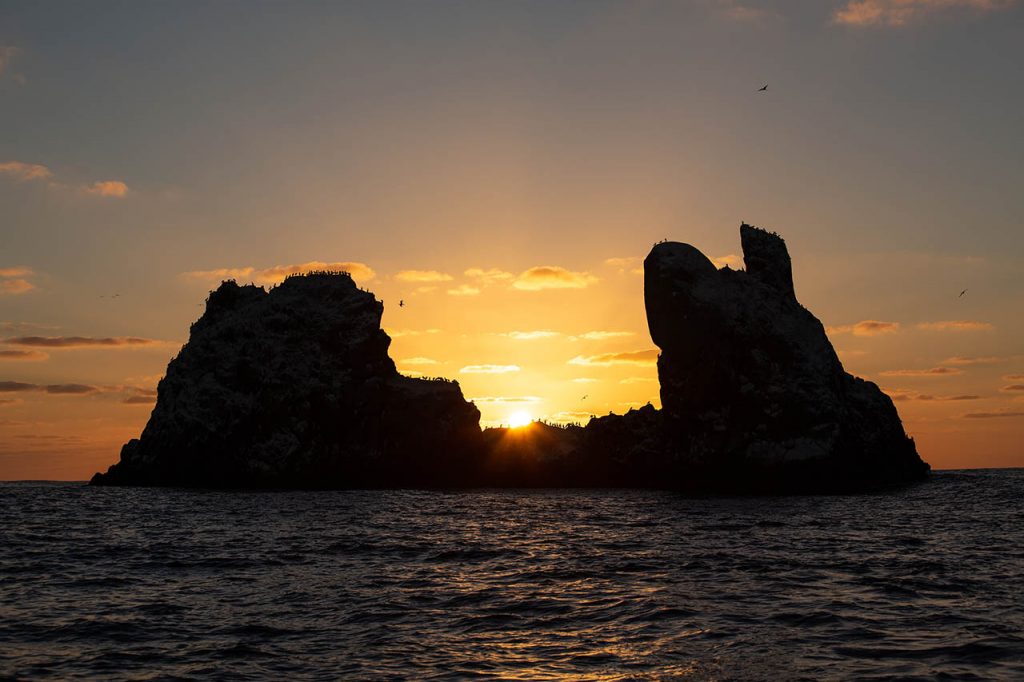 The Environment: Socorro
Located 235-miles south of Cabo San Lucas in the Eastern Pacific Ocean, Socorro, otherwise known as the Revillagigedo Archipelago, is renowned for having some of the best big animal encounters on earth. In particular, this remote region is famous for housing incredibly friendly, curious mantas. While you can see giant mantas across the world, there is nowhere else on earth where giant mantas will literally seek out interaction with divers and snorkelers.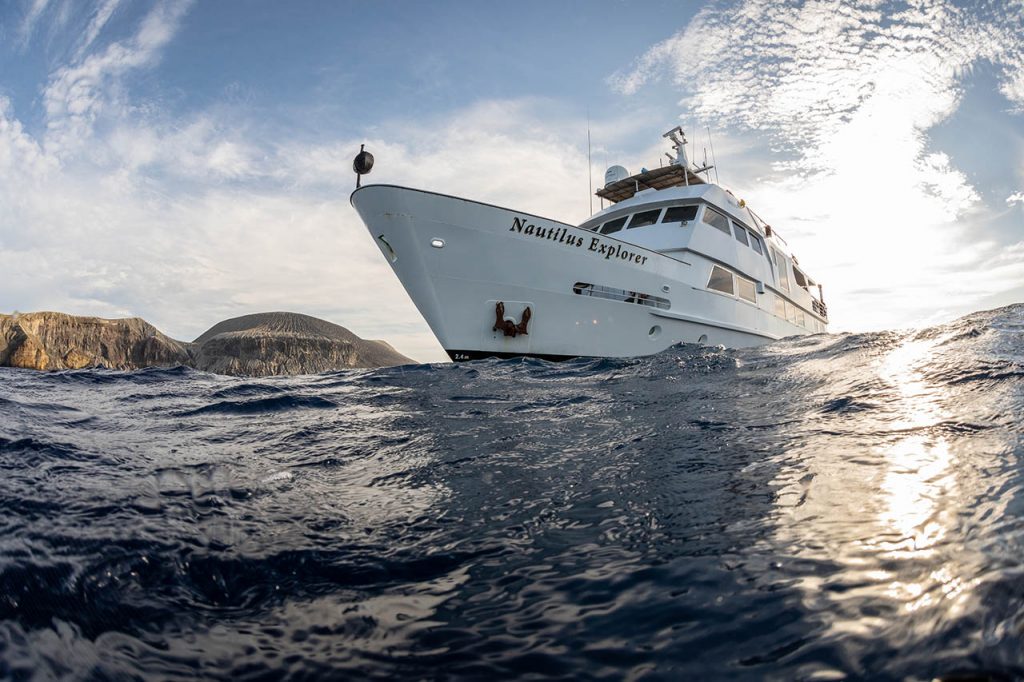 All Aboard the Nautilus Explorer
The Nautilus Explorer is a 132-foot, steel hulled dive boat custom designed with modern, spacious amenities suited for divers. The luxury liveaboard features spacious rooms and cabins, two upper-floors, a sundeck and a hot-tub deck, a main salon with dedicated PC and Mac computers and a 42inch plasma TV, and top-notch dining services. There is also a large camera table on the dive deck. Diver safety is paramount, and the vessel is certified to the same exacting international SOLAS and ISM standards as the largest cruise ship.
Backscatter Photography Courses
Nautilus Dive Adventures offers a range of photography courses to suit every level of diver, from a one-day photography workshop to the week-long Zero to Hero underwater photography course. To find out more about the photography courses on offer, click here.
Interested in joining our underwater photography trip to Socorro? Get in touch to reserve your spot today.
Image credit: David Serradell