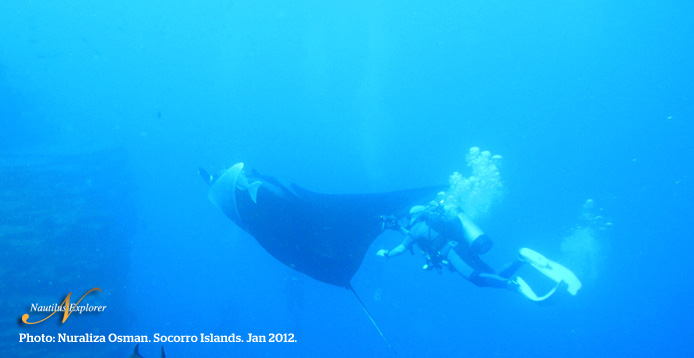 The Boiler: A beehive of giant mantas, 50 minutes of nonstop buzzing. Unbelievable, 7 mantas on one dive. Everywhere you looked there was a manta! I love Socorro!!
Belinda – DM.
It was the Manta Show today. The mantas circled us the whole dive we didn't even have to move they just kept circling around us. In the afternoon, the dolphins swam by to say hello as well. Another great day of diving.
Eriko T of Tokyo.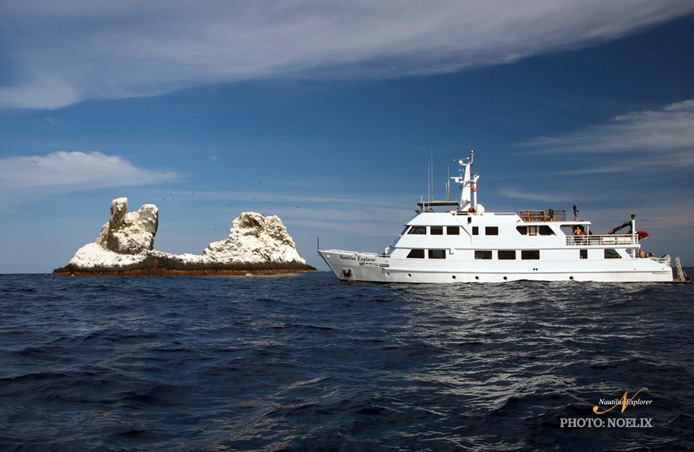 We had a wonderful week diving at Socorro island with amazing encounter with school of Galapagos shark, Hammerhead, silver tip, especially at Roca Partida where the shark city is and Cabo Pearce and the boiler where the manta city is just had to end the week with the dolphins encounter it is seem that these creatures are getting use to us every week. It gets better and better can't say how amazing it is well just will continue to keep you all posted.
DM Juan.