This year's Christmas trip is a special occasion for guests and crew as we create our own very special christmas at sea. Plus the mantas rocked!!!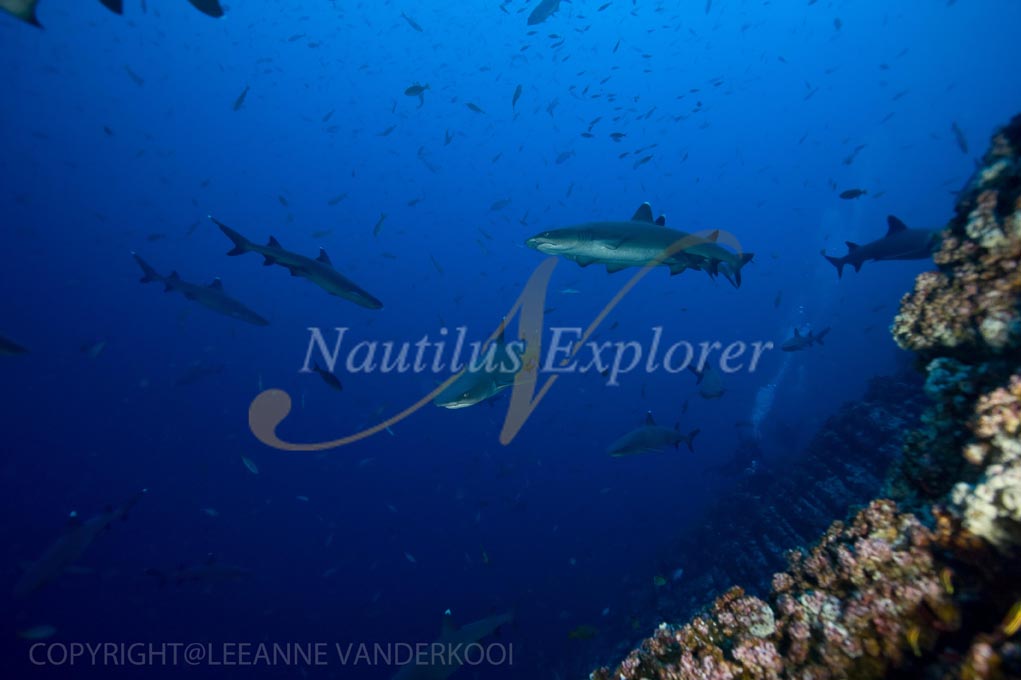 la nochebuena feliz navidad merry christmas  As with the greetings the crew of the Nautilus Explorer extend their best wishes to the many guests who have chosen to sail with us this last year. As a multi-national crew and most trips are comprised of multi-national guests we welcome the differences that make each trip unique.
This trip started on Dec 24, la nochebuena a very important day for any of our Latin American crew and guests, a day to share with family. The christmas trip each year is a special occasion for the guests and crew as we all arrive to create our own special Christmas at sea..
So far this trip we have visited San Benedicto, Roca Partida and Socorrro Island in the Revillagegados Archepelico. We have had not just good manta interaction but manta encounters at multiple sites. Not just fly bys, but drop ins as in inches over your head, four, five  mantas in site circling at a time. It has been unmistakeably the best experience ever for our guests and the crew have been out diving every chance they get as well.
We will be heading home in a few days and will report back on our last two day. Till then, get out and dive, but remember Dive Safe!
Captain Al

Here I am again at San Benedicto Island.  we had nice weather to start our trip right as per doing our check out dive. We all went down and followed the line to the anchor chain just where we want to be . As we headed to the cleaning station something just told me look towards the deep as a school of hammerhead shark just took their time just going into the current I had about 12 divers with me I just was like get down and hold on to the rock . Everyone just did so as the hammerhead turn back toward us as everyone just was like what a check out dive first dive of the morning. We started to make our way back to the boat to tell our sighting that was a wow. Well we did 3 dive there and headed to Socorro to Manta city at a site call Punta tusca sure enough the mantas were waiting for us we saw 5 giant mantas together we didn't even had to let go of the line that we have to make the site we did 3 dive again and it was awesome . Well the weather was good enough to go to Roca Partita the shark city we started off early everyone was exciting to see what Roca partita had for us. First dive we had some silver tip and white sharks. On the second dive I was just with a group of about 8 divers and I was just staring at the blue to see if would see a whale shark but no we saw a school of hammerhead of about 50 plus hammerhead just turn on their side to into the current I was so excited I even had to finish the dive to take a deep breath and spread the news what a dive. We stayed for 4 dives and now we are heading to Socorro to see more mantas and more sharks. I will keep you all posted. DM Juan The Only One
Today was the best dive of my life probably, the best diving day, everything combined∑we had mantas, octopus, sharks, dolfins, and a close encountour with dolphins, they were big and the one manta kept coming in close, eye contact with mantas and dolfins, epic!  Ayron, Canada.
Minchia, I delfini!!!  Mante, squalli, delfini, che cazzo voi di piu???  Bellisima giornata, aragota grande come una gamba.anche ho visto un tigre..un tigre davvero, non squallo grazie tigre per le belle immersion.  Andrea, Italia.