Being up close to a humpback whale as it nursed it's calf was the highlight of my trip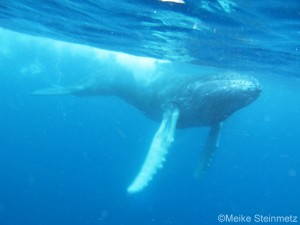 Well one more amazing trip we just finished and we close it with our dear Roca Partida, which like always gave us a great time and unforgettable memories of Galapagos sharks, silkys, silver tips, white tip reefs, school of yellow fin tuna and the awesome school of hammerhead sharks was surrounding our divers!!! We are leaving some bubbles and whispers there.. but the nautilus Explorer team will be back soon with more new friends!!!
DM JJ
This trip had many firsts for myself. Being up close and personal with a female humpback while it nursed its pup was the highlight of my trip.  Diving with giant manta rays and getting within arm reach of them was amazing. The crew was very professional and welcoming. They catered to all that I required.
Joe.