today we just got awesome dive at the boiler with cute mantas, big group of playfull dolphins, of course hammerhead sharks in a so crystal and warm waters and you just can see people so happy and exclaming how great was!!!! DM JJ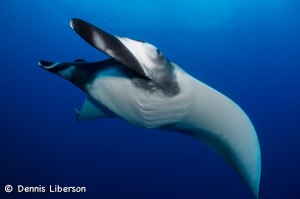 HAPPY EASTER EVERYBODY!
after a gentle wake up call (thanks to Gordon) we were expecting schooling hammerhead sharks at the canyon.
The guests are spoiled now after exciting dives at Roca Partida—not too much hammerhead action, but some juvenile silvertip shark  were cruising around! We flooded a camera, but could save the pictures–yippieh!
After another delicious breakfast (some chocolate bunnies from Switzerland passed by) we cruised over to the boiler. What a nice welcome–no current, no swell–not compatible with our first exhausting dive on our first day.
As soon as we went down 2 curious dolphins showed up.  Outside in the blue some divers saw at least 20 dolphins.
The more lazy divers stayed closed to the rock, waiting for the famous giant mantas.
We were lucky to see 1 big manta and the end of the dive there was a group of 6 big mantas cruising around, surrounded by dolphins.
On the sun deck there was a fight between some juvenile frigate birds waiting for Enrique who almost lost some food on the way down to the galley. While they where fighting they attacked the antenna of our boat–making a funny noise.
By the way- medications and books are becoming more and more important;) C

Fantastic Easter Diving! WE didn't find any easter eggs, which is just as well as chocolate tend to melt in the heat, and in the ocean, but we did find numerous playful manta's calm seas and sunny skies. Lots of smiles all around…
Aaron, el first mate.