Father and son duo Rick and Rick, from Virginia and Florida USA, just returned from a once in a lifetime trip in Socorro, aboard the Nautilus Belle Amie. Discover why their liveaboard diving adventure was CLASS…
One could describe this trip in a multitude of ways: from pure awesomeness to diving so unbelievable that is seems practically fictional. The one, singular word that does seem to encompass the entirety of this trip though is the word CLASS. This trip was first-class, from the diving to the ship to the crew.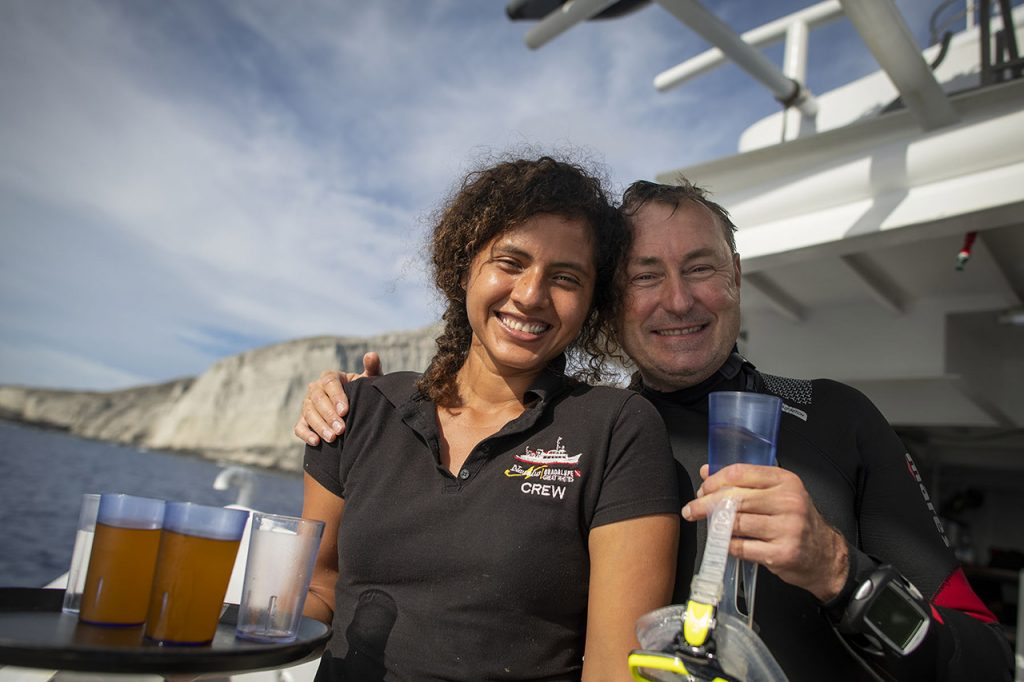 C Is for Crew
The crew was like a well-oiled machine. They are on top of everything for everyone all the time. From Captain Ramon (whom always had a smile on his face and took the time to chat with everyone) to Mate Marty (providing a positive, upbeat experience) and the hosts Osa and Jen, who consistently provided top-tier service as they tirelessly worked to ensure we enjoyed ourselves. Our divemaster's Juan, Stein, and Jen were all professional, focusing on both safety and our enjoyment, thoroughly trying to create an amazing experience for each and every person, no matter what level of diver you may be.
The details are what really sets this crew apart from others. Their goal was obvious: to make this a once in a lifetime trip with lasting memories, both underwater and topside, with their genuine care for each and every passenger.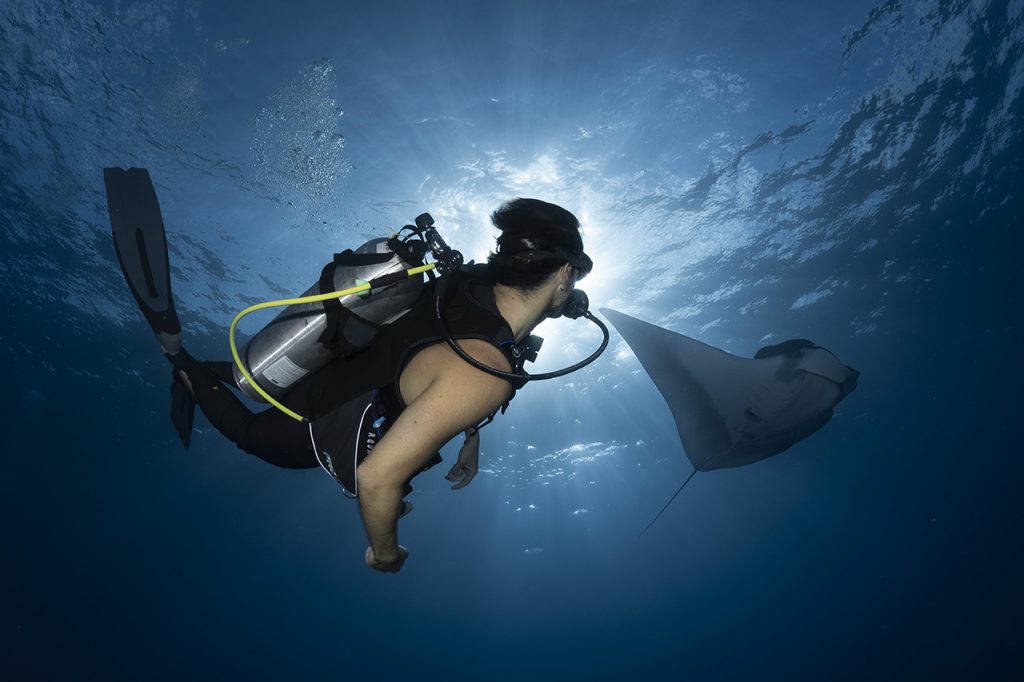 L Is for Luxury
Talk about a beautiful experience, from the food to the diving, each facet was at the top of its game. Our DMs Juan and Stein were experienced, and it was clearly displayed on each and every one of our dives. Whether it was following a school of hammerheads into the seemingly abyss of the open ocean (as a scuba instructor myself, it was amazingly impressive to continuously track them AND safely lead us back to the site, a feat many probably don't realise how difficult it can be!) or being on top of a free-flowing regulator issue panic at depth within seconds, these guys truly stood out as being the best of the best. We couldn't ask for a better crew to have on these world-class dives, filled with mantas, whale sharks, schools of hammerheads, massive sharks (Galapagos, white tips, etc.), and dolphins looking for some new playmates, which we happily obliged to. It was an amazing experience with an even better staff.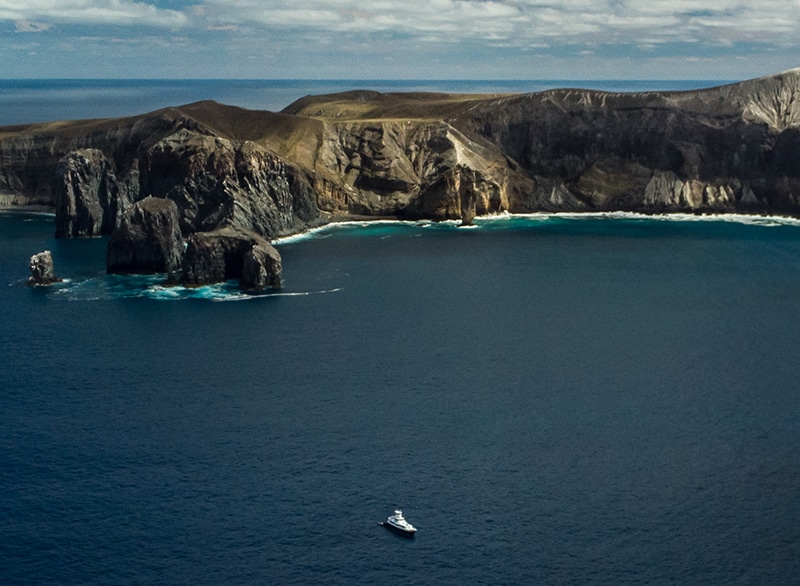 A Is for Accommodation
Perfecto. Simply put, the food was outstanding, and Chef Tony (Antonio) worked magic in the kitchen all day, from making delicious street tacos to steak to cookies and bread rolls made completely from scratch. Our rooms were spacious and comfortable with no problems to speak of. The boat itself was superb, with a sundeck that served as an excellent gathering place with lounge chairs, a hot-tub, and other amenities. A perfect spot for the unforgettable sunrises and sunsets you'll see each day. Omar was always on top of his game, whether fixing issues on the boat or supporting the crew in their duties. We had a smooth ride with no complaints to speak of.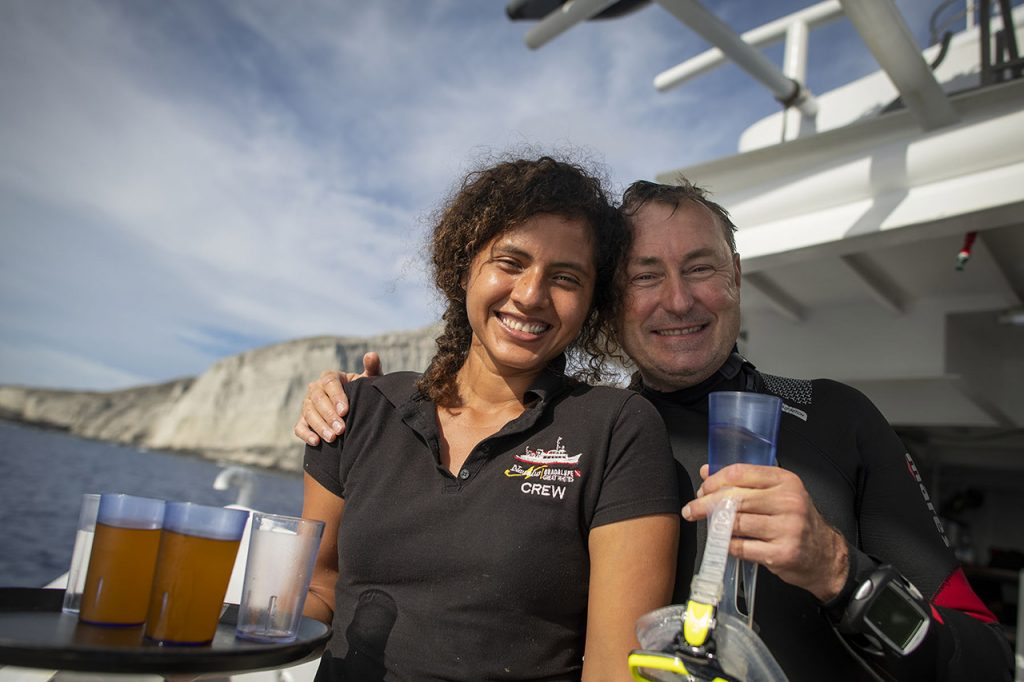 S Is for Service
Beyond what we all expected. Hosts Osa and Jen were always running around ensuring we had the best experience possible and it showed. Osa even managed to snatch some spare apple cider from another boat after I drank it all. I insisted it was okay, yet he went out of his way to make us all happy. They continuously made sure we were well-hydrated so we could continue enjoying magnificent dives, a welcomed reminder to not miss out of the next spectacular site to see. They even made my son a birthday cake for his birthday, which we celebrated on the trip. They took care of everything and more, I couldn't have asked for better service.
S Is Also for Safety
The dives are spectacular but can be dangerous if the wrong approach or attitude is taken. This was not a problem for the crew, who consistently provided proper safety protocols to ensure we all had not only a great experience, but a safe one as well. Any and all issues were dealt with quickly and safely, ensuring we dove in safe hands without an ounce of doubt in their abilities.
Like I said, there's many ways to describe this trip but CLASS was certainly one that floats to the top of my mind. This is a first-class operation, from top to bottom. Each crew member was professional and personable, and I couldn't have imagined a better experience. This was truly a trip me and my son will never forget and a high recommendation to any diver contemplating if this trip is the right one for them. My advice: Do it, you won't regret it – this is a truly once in a lifetime trip.
Ready to take a once in a lifetime trip to Socorro? Check out our dates and get in touch to book today.
Image credit: Bugs and Bears, Scott Davis, David Serradell