What is the most charismatic (bony) fish in the Northeast Pacific? This is of course a subjective question, but in my opinion, the striped marlin wins. It is challenging to capture the essence of this fish on photo or video, but the passengers, crew, and captain of the Gallant Lady were up for the challenge on our trip Thanksgiving week 2022.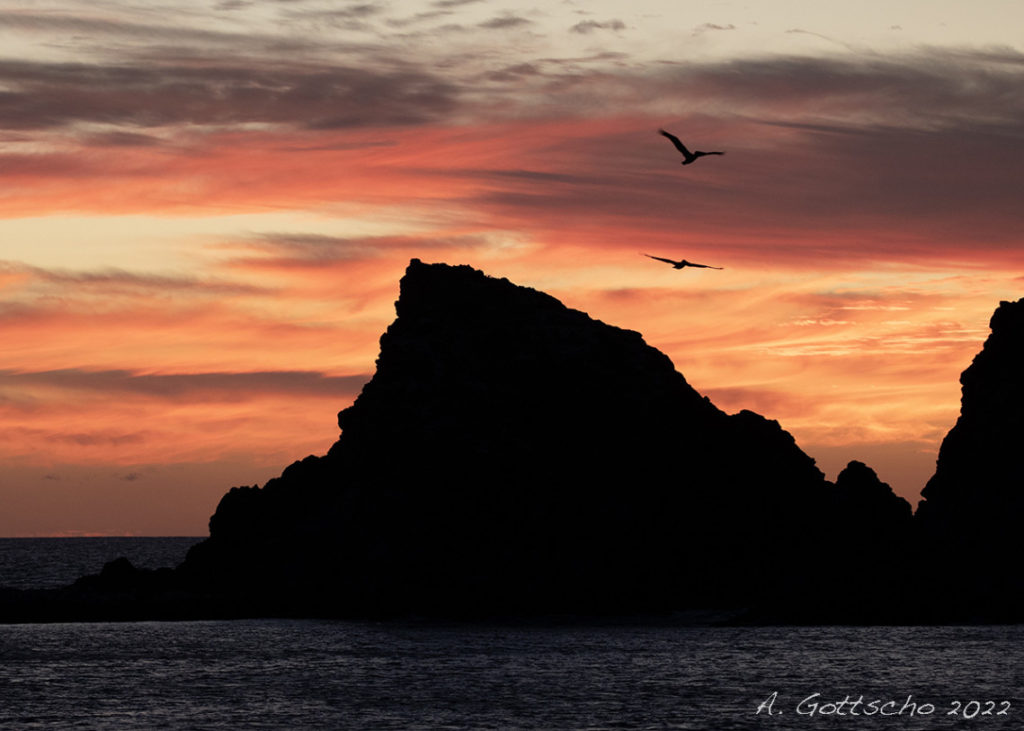 This is a great trip for a serious marine enthusiast, especially if you have already dove at Socorro or Guadalupe and want to try something different. Unlike those islands, where mantas, sharks, and dolphins seem to await you as soon as you arrive, the pelagic life of Magdalena requires more effort and patience to track down. Do not expect to see everything on the first day! One thing that is difficult to describe is just how spread out everything is. Fortunately, Nautilus has teamed up with local fisherman and pangueros from San Carlos, who are expert at tracking down these charismatic creatures.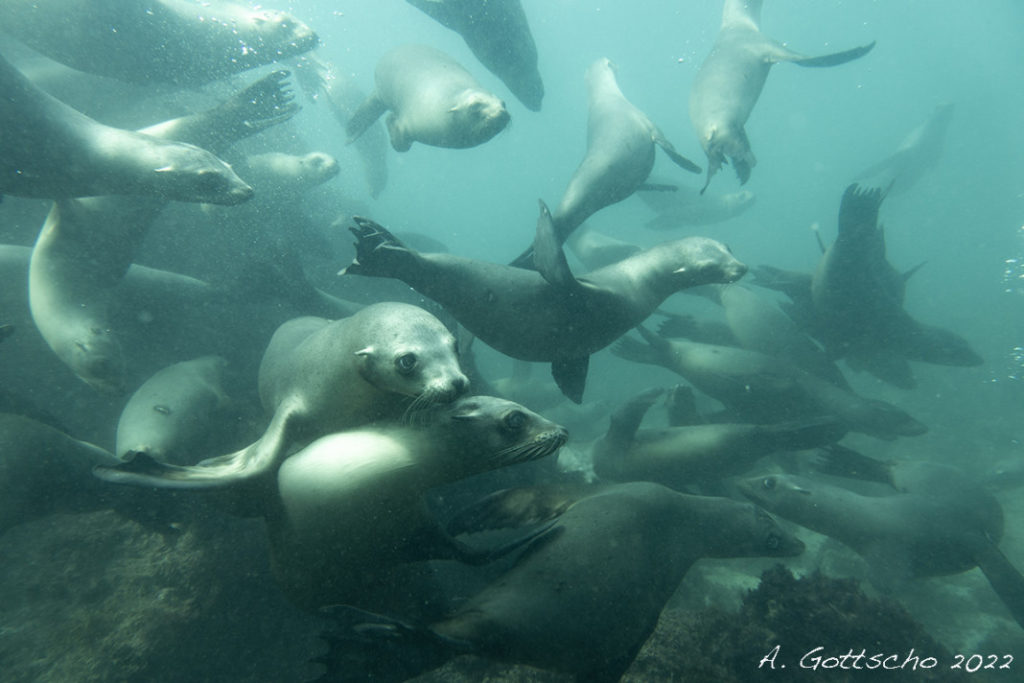 We started the trip by diving at the south end of Isla Santa Margarita. On our checkout dive, we saw a friendly sea lion pup, which apparently called its friends over; before we knew it we were surrounded by 30 or 40 of their playful friends. A highlight was having the pups nibble on my camera, my fingers, even my hair! After that we dove the wreck of the Independence, a steamship that went down in 1853. But we were just getting started.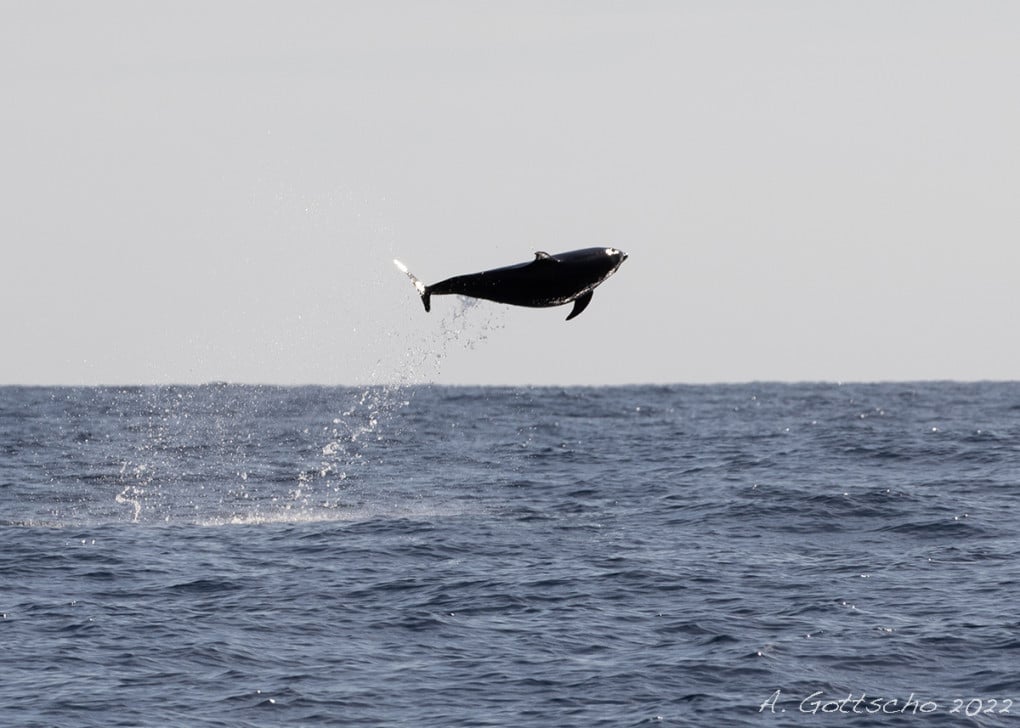 The next day, the highlight for me was a bottlenose dolphin that breached repeatedly at least 10-15 feet in the air. I was glad I brought my telephoto lens because there was just as much action above the water as below. We also saw a few marlin that day, but they were a bit elusive to find. The next two days were marked by their species diversity; mobula rays, sea turtles, humpback whales, magnificent frigatebirds, shearwaters, pelicans, common dolphins, and Pacific white-sided dolphins made appearances, along with a handful of marlin and a bait ball being attacked by a school of bonita tuna.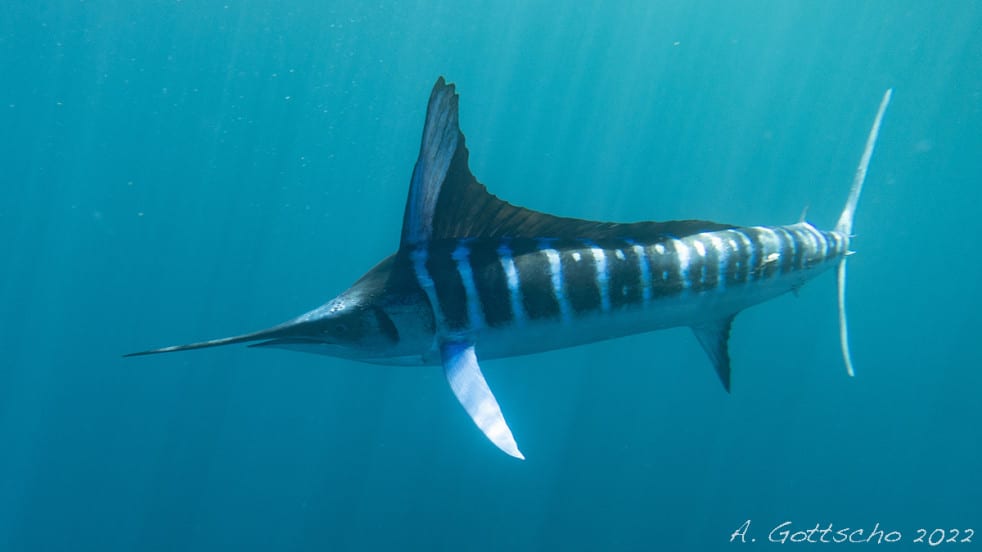 By day 5 we were really hoping for more marlin action, and it finally came to fruition. We saw at least 40-50 of them, they made numerous close approaches, sometimes only a few feet away, delighting all the photographers and videographers. It is difficult to describe how beautiful they are; their blue stripes flash as they prepare to attack the small panicked baitball. There is something ironic to travel 20 miles out to sea to find 20 marlin chasing about 20 sardines, with 20 frigatebirds circling overhead. Sea lions and shearwaters rounded things out to make this an epic day on the water, to rival anything I've seen at Guadalupe or Socorro.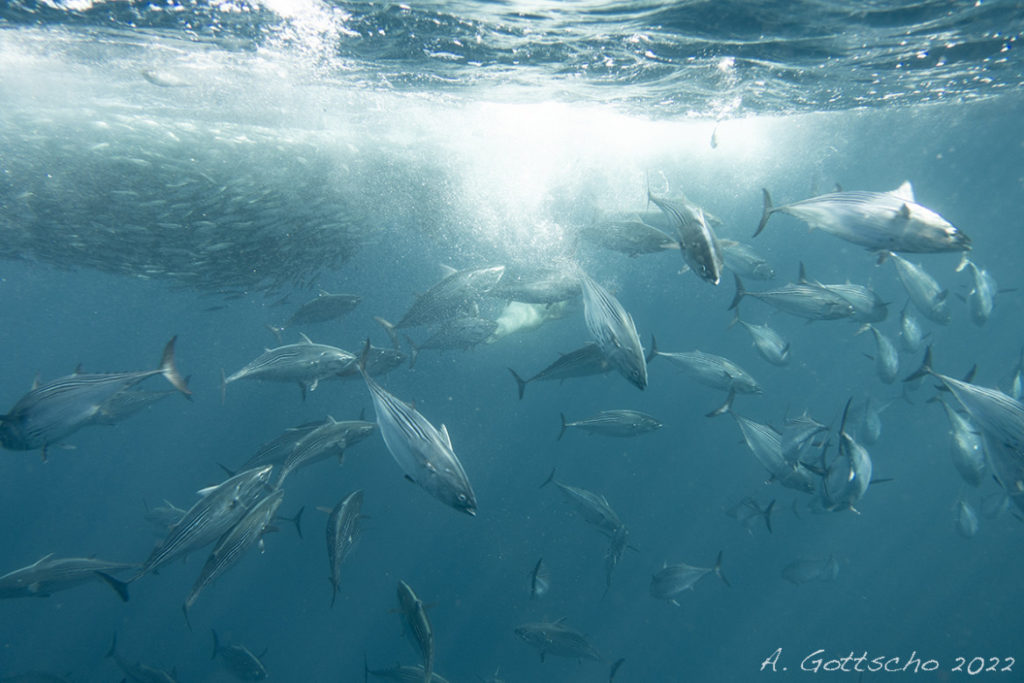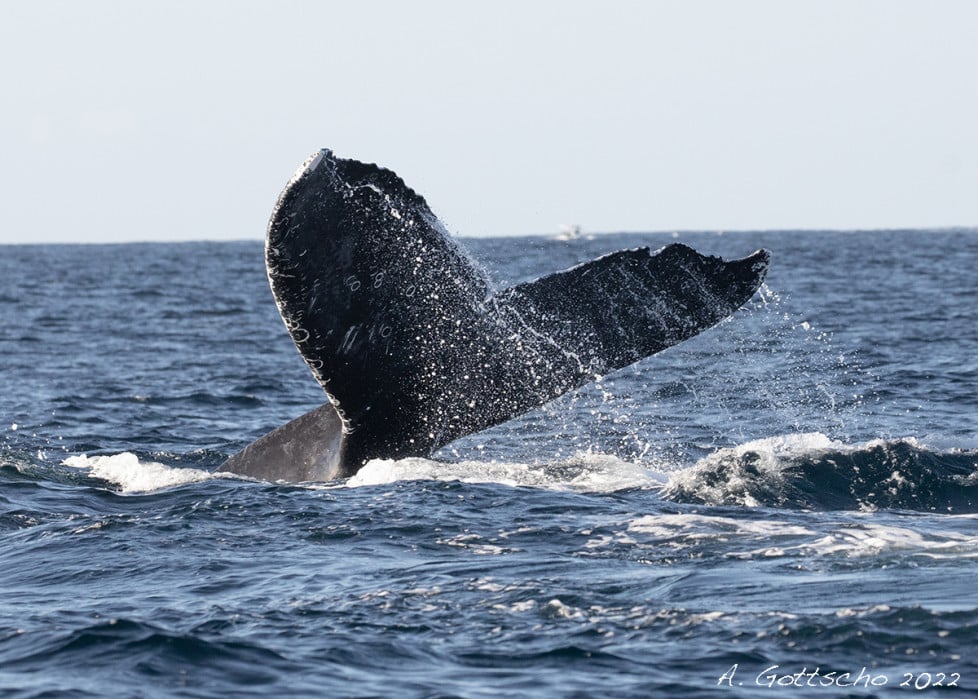 Muchas gracias to the captain and crew of the Nautilus Gallant Lady. We were well taken care of and everyone made some new friends. I am really thankful for this experience of a lifetime. Just to repeat to anyone thinking about this trip – be patient, and listen to the dive guides! It will pay off for you.
Andrew Gottscho, Oakland, California on the Magdalena Bay – Mexico Sardine Run & Striped Marlin, aboard the Gallant Lady
Photos by Andrew Gottscho