The first day of my second time aboard the Nautilus Explorer did not disappoint! Of course my expectations were high, based on my experience last year. I had so much fun last year that I brought 4 people back with me this year!
Sharks began showing up immediately and they are just as amazing as I remembered. The sharks blew me away once more and the crew exceeded expectations as well! Even though one of the only crew members from last years' trip was onboard (Nubia), the service is just as wonderful. I was so pleased to see Nubia back again… there are no words for how spectacular she is! All of this years' crew are friendly, helpful and entertaining!
I am so happy to be back and bringing friends with me. You guys continue to excel at the customer service experience. Phenomenal first day!
–Joe Smith (Scubajoe71)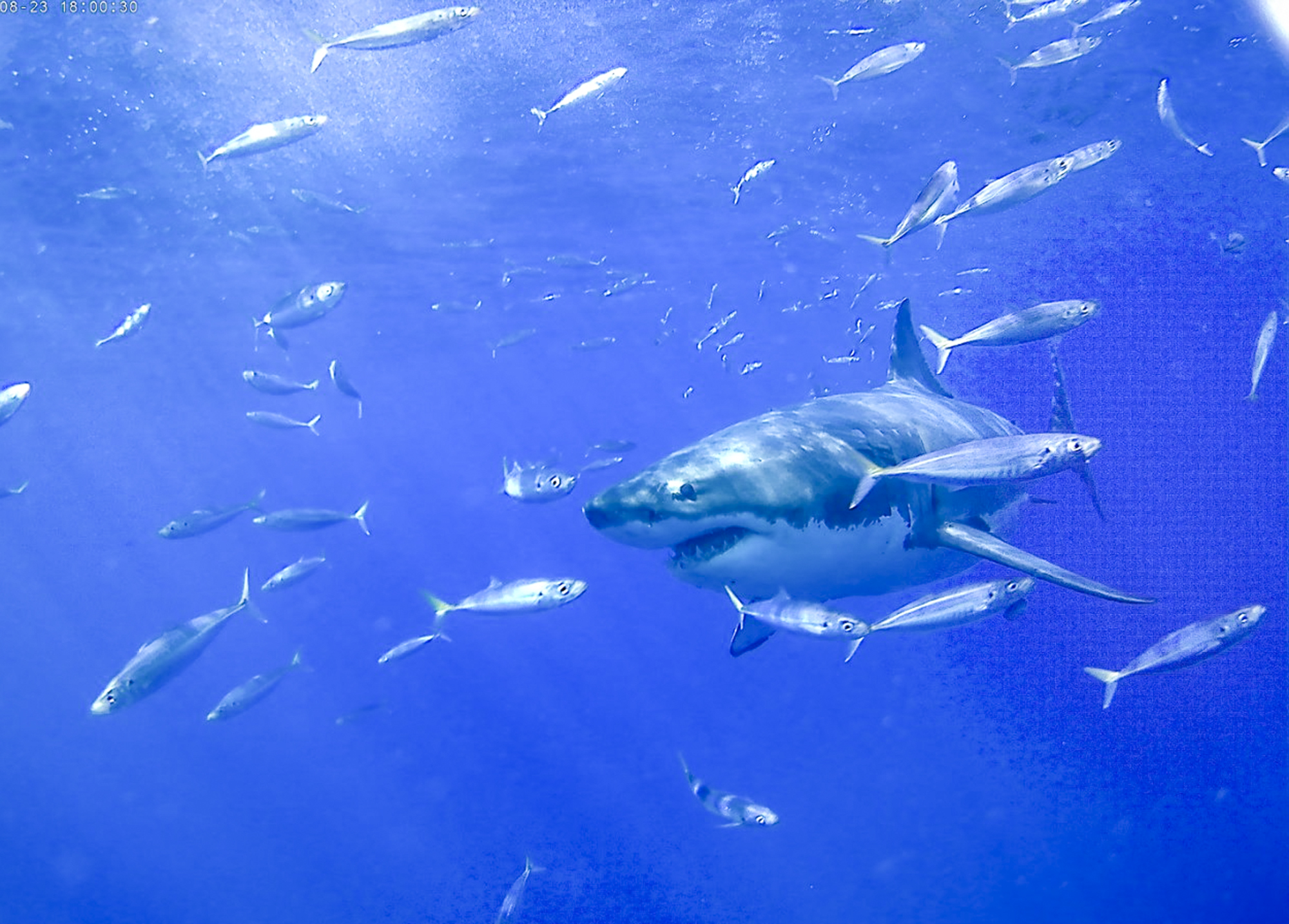 ---
Hallo zusammen!
Es ist das erste mal, dass ich mit der Nautilus Explorer tauche, es ist unbeschreiblich ! Gleich zu Beginn hatten wir zwei Weisse zu Gesicht bekommen, dann wurden es bis zu sechs gleichzeitig.
Es ist ein unglaubliches Erlebniss, ich kann es kaum in Worte fassen. Bei jedem Tauchgang sind Weisse garantiert. Die Crew ist sehr professionell, freundlich, witzig und zuvorkommend. Der Koch zaubert nur das Beste auf den Tisch. Es ist wie in einem fuenf Sterne Hotel.
Jeder der Haie liebt muss diesen Trip machen, ansonsten ist mann selber schuld, etwast vom Besten verpasst zu haben.
–Chris Schoenbaechler (Switzerland)
---
After the last dive of the day, I have a few parting comments about this company and its employees. My wife and I could not have been happier. The wranglers were exceptionally helpful and hard working. The captain was friendly and informative. The hostesses were also quick to help and made our stay better than any cruise line we have traveled.
Finally, I want to tell your readers that, being a Health Inspector for 31 years, the chef and food handlers were professional and safety conscious, not to mention the excellent quality of the food. There is no rating scale that fits this trip. I highly recommend this trip for anyone contemplating an exciting shark encounter experience!!
–Guest onboard the Nautilus Belle Amie
📷 By Sam Zhang