Bahía de los Ángeles has been incredible! It's our third and last day in Bahia. We have been scuba diving and snorkeling everyday. We have seen so many different kinds of animals underwater, including, eels, octopus, turtles, and many different species of fish.
We also had a bunch of sea lions swimming around us the second day, which was an unforgettable experience. The first day and third day we went snorkeling and we saw quite a few whale sharks. They swam right up to the boat! Snorkeling with them was also unforgettable. They are beautiful creatures and it's an experience I will never forget.
Under the water is beautiful, but the scenery on land is absolutely breathtaking. No matter what direction you look in, it's impossible to have a bad view. This was my first time taking a trip like this, and it felt like traveling with friends. Francisco and Pedro were amazing! This is a trip I would love to take again.
–Rebecca
---
The highlight of our first day in the Sea of Cortez was snorkeling with whale sharks. We boated slowly into the bay where they congregate this time of year and all eyes were on the water looking for them. We first came across a couple "small" ones — about 10ft long — that were actively swimming and eating. Of course we hopped right in!
That was a very good start to the whale shark experience. However, being in the water next to a true giant — estimating 20-25ft long — was the capstone of the experience. The beautiful animal was feeding in a relatively stationary position in the water, angled at the surface with it's tail nearly disappearing at deeper depths. It continued feeding from the surface waters, showing off its large mouth as a couple of us swam around in awe. A beautiful animal and special experience.
–Ryan Gall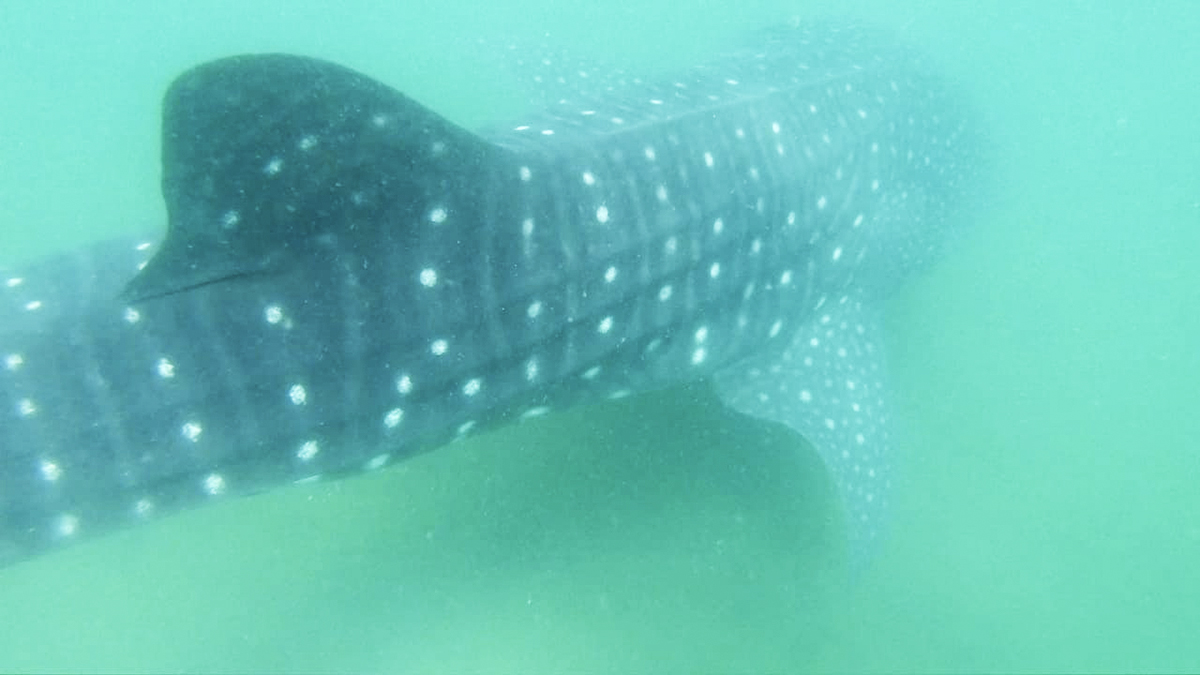 ---
Le voyage en minibus depuis Ensenada jusqu'à Bahia de Los Angeles nous a permis de découvrir les paysages de la Basse Californie avec ses cactus variés : les cardons, les cirrios, les ocotillos, les cholas et autres espèces végétales du désert. Les oiseaux étaient aussi de la partie : les grands corbeaux, les vautours à tête rouge.
Arrivés à Bahia de los Angeles, nous passons au centre de plongée puis nous allons à l'hôtel « los Vientos ». La Baie des Anges mérite bien son nom ! L'hôtel est situé en bord de mer, les chambres sont grandes, la piscine permet de se rafraîchir, l'environnement est superbe et très reposant.
Peour aller plonger nous embarquons directement sur les bateaux au centre de plongée et c'est un 4X4 qui nous tracte jusque dans l'eau. Les plongées avec les otaries sont toujours aussi cool, bien que l'eau soit un peu chargée ce qui réduit la visibilité. Elles jouent beaucoup, elles sont très curieuses, surtout les femelles alors que les mâles "aboient". Dans ce groupe il n'y a pas de juvéniles.
La recherche des requins baleines a été fructueuse. La première rencontre est un petit que doit mesurer environ 2 mètres, il est très actif comme tous les juvéniles, puis un autre un peu plus gros  et d'autres qui se laissent photographier sans sonder tout de suite. Ce sont de belles rencontres !
Notre pilote de panga, Jesus, est très à l'écoute, il n'hésite pas à faire un détour pour une photo et sait répondre à notre curiosité quand nous lui posons des questions.
En revenant de plonger Francisco nous propose une information sur la Basse Californie, très interessante. Le soir suivant, c'est un film « Ocean Oasis » avec de superbes images. Pour terminer la journée nous dégustons soit une bière soit une margarita avant un dîner mexicain bien réconfortant.
Ces  trois jours ont été riches en découvertes, au sein d'un groupe multinational : américains, mexicains, argentins, suisse et français ce qui en fait la richesse.
–Nicole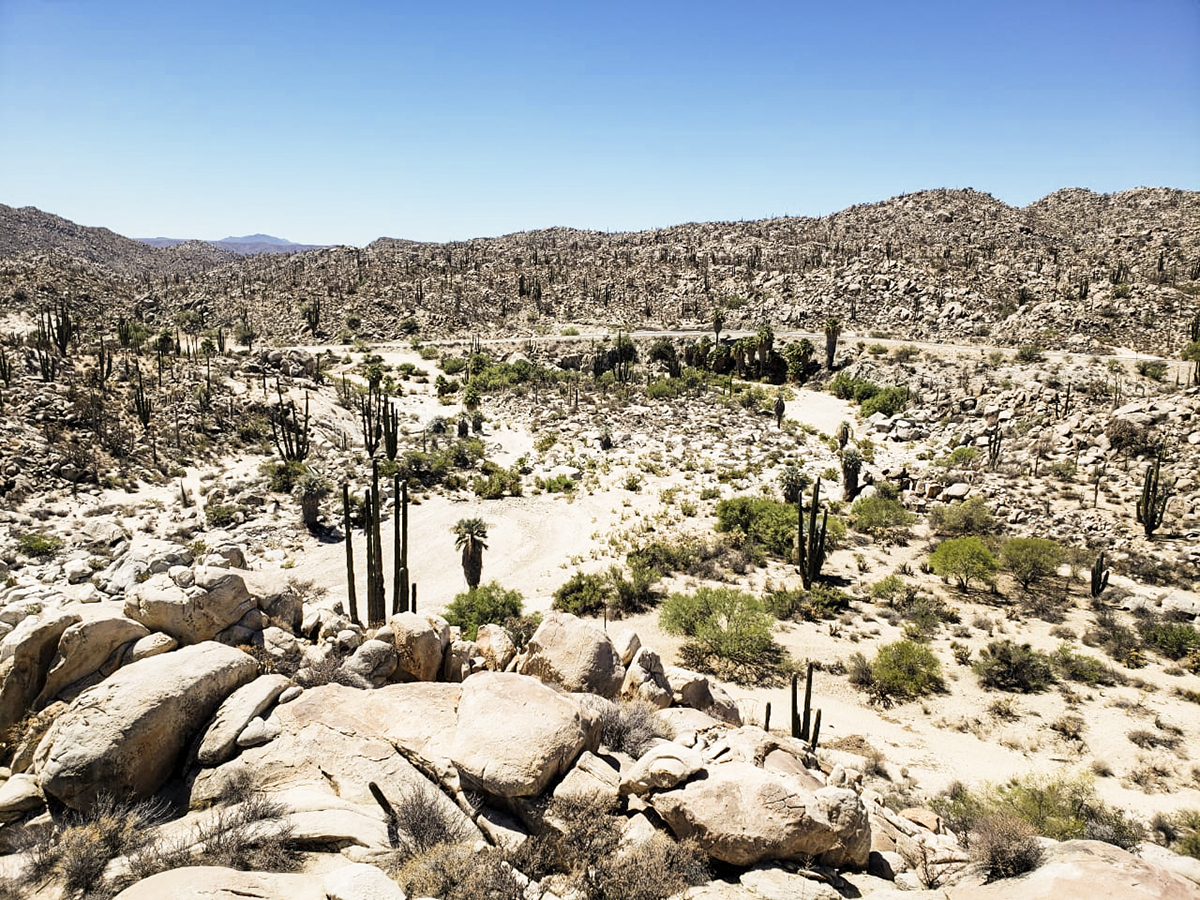 ---
El idioma español cuenta con palabras de gran significado: inolvidable sería una de ellas. El trato humano, la eficiencia y profesionalidad llevada a su máxima expresión.
Eternamente agradecidos por su don de gentes, el contacto con el tiburón ballena alucinante, nunca antes experimentado. El dive master Ricardo mostrando los fondos marinos, toda una experiencia.
Gracias, muchas gracias.
–Horacio Ravobich