The moment I booked this trip, it became all I could think about. The thought of seeing these beautiful apex predators in their natural habitat has been a dream of mine since I was five, and to be able to experience this has changed my life and strengthened my love for these animals more than I could have imagined.
You leave with a deeper appreciation for the sharks, the ocean, and the good people who dedicate their lives to protect it. Without a doubt, I would choose Nautilus again for my next liveaboard experience. The crew goes above and beyond to help their clients, and educate them about the majesty of these animals. Dive with the Nautilus crew and you will not be disappointed!
Dive on!
–Muriel Kenniston, Portland, OR, USA (Aquatic Sports & Scuba Schools)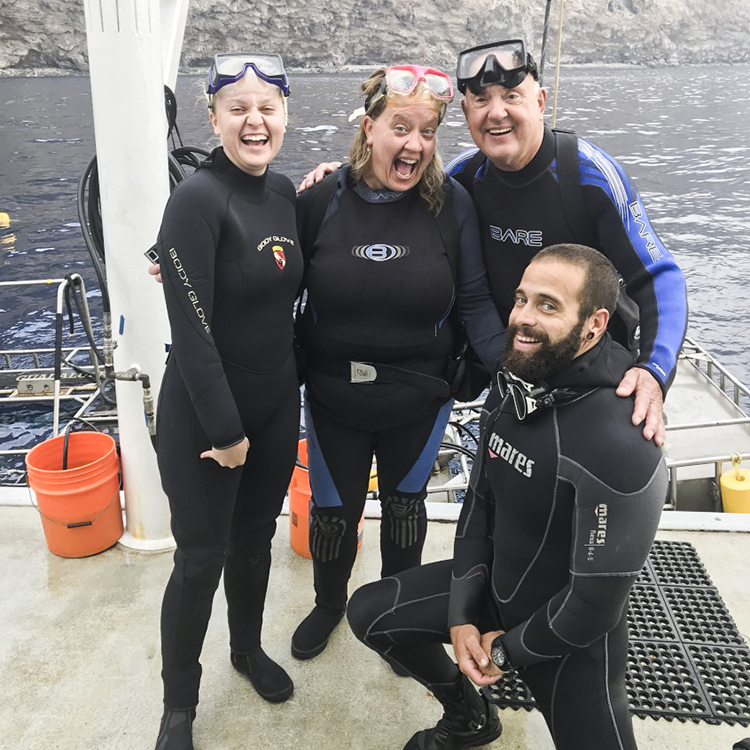 ---
Unglaublich. Einmalig. Unvergesslich. Weisse Haie soweit das Auge reicht. Und das hautnah. Top Crew. Sie haben uns jeden Wunsch erfuellt und sich unermuedlich fuer das Wohl der Gaeste eingesetzt. Vieeeeelen herzlichen Dank.
–Mary, Marc, Steve & Daniel, Switzerland
---
Today is a very sad day because we are at the finale, heading back to our respective countries with 24 hours to go. It was a perfect day for the conclusion due to massive and bodacious sharks ambushing "treats," showing off their powerful cartilaginous muscle that awed every one of us.
I am also personally sad because I will miss the competency and very fun personalities of Jessie, Mayo, Hector and Victor, the divemasters who tirelessly help us with our weights and entry/exit into the shark cages. They are also good at taking selfies with us in the cages, sharks in the background included!
Hostesses Lieke and Dulce ply us with treats, meals, lots of coffee and keep our rooms beautifully arrayed. Hernan the deckhand and the mate Zamir keep us safe on deck and greet us with a hearty smile at every request for assistance. Oscar keeps the engines humming for which we are grateful as well.
Not enough can be said for the king of bountiful and good tasting/looking food, Chef Kike. And last but not least, TJ, our Captain, who engages with everyone and joins in the fray, keeping us all happy and jovial. Every crew member is fantastic and have made this trip simply incredible.
Finally, to Hector, I give a great BIG bellowing shout out, "SHARRRRKKKKKKKKKKKKKKKKKKKKKKKKKKKKKKKKKKKKKKKKKK!!!!!!!!!!!"
–Nina Paterno, Mount Laurel, New Jersey, USA
P.S. I would like to nominate Lieke and Dulce for the "Hostesses of the Year" award.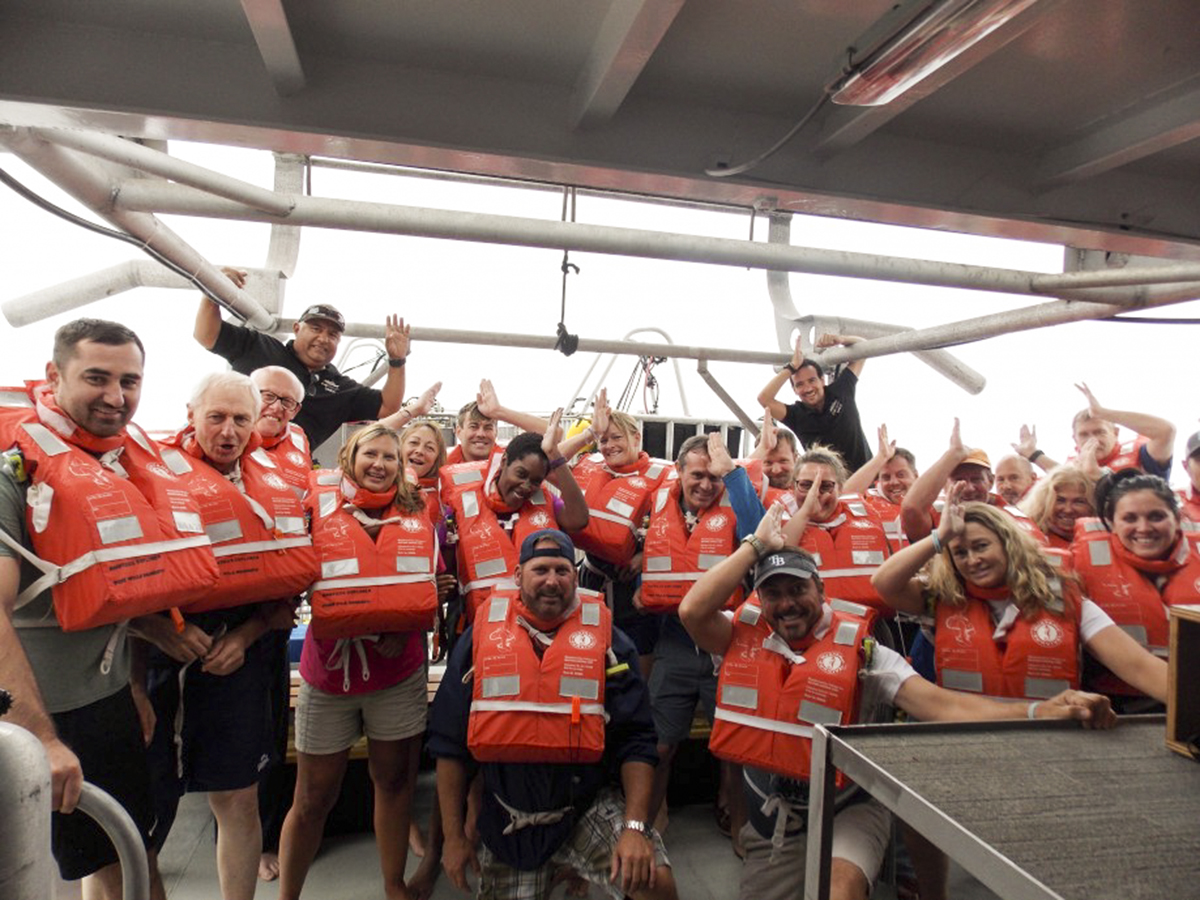 ---
Quizás la palabra tiburón en muchas personas cree escalofrío, en otras repulsion y en otras partes del mundo signifique dinero sus partes como su carne y aletas, sin embargo muchas mas personas ignoran que son el tope de la cadena alimenticia en los mares y son vital importancia para mantener sano el ecosistema en los mares cuidémoslos.
–Oswaldo
📷 By Kate Havel