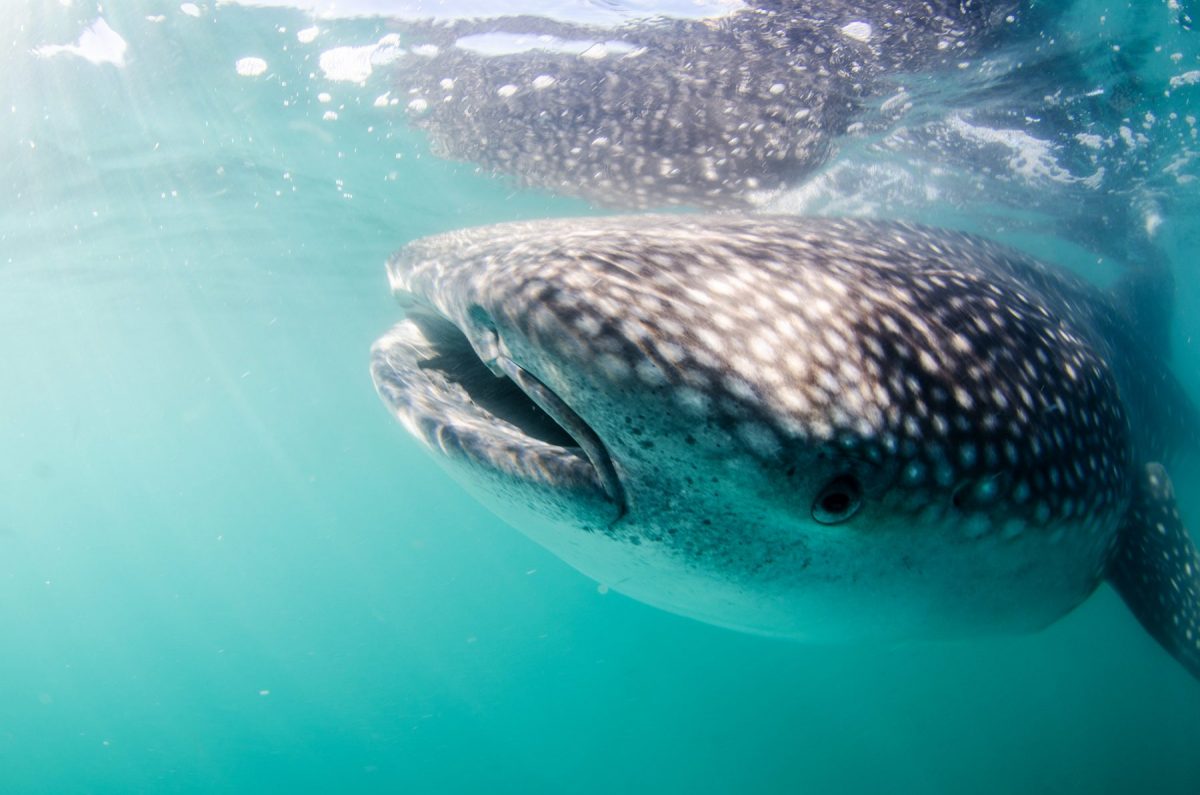 By Nautilus Guests on August 30th, 2018 in Guests, Sea of Cortez
Incredible. There must have been 3 or 4 whale sharks that we swam with.
Read More
By Nautilus Staff on June 8th, 2008 in Archive
I have to state for the record that I stand corrected on all the scuba diving briefings that I have given on this site over the years. Ratfish are indeed a member of the shark "family" as I thought. My mistake was in thinking that the sexual organ of the male ratfish is on it's forehead (which kind of makes sense in a bit of a twisted way). There is definitely "something" that extends and retracts on the forehead of male ratfish but it turns out to be a "third clasper." Like other sharks and rays, the male ratfish has 2 claspers underneath and close to their stern. Unlike any other cartilaginous fish, the ratfish has a 3rd clasper on it's forehead that it apparently uses to latch on to the pectoral fin of a female during mating. One of the guests on this trip has the photographic evidence that clearly shows this. I stand corrected – the male ratfish has a clasper used to facilitate sex on it's forehead. The sharks' sexual organ is in the regular place.
Read More