Martin and our guests were treated to an amazing surprise when they met what we believe are Guadalupe fur seals in quite large numbers in the sea of Cortez.
Last two days of diving. Yesterday we were at Las Animas an fish spectacular. The abundance and diversity of fish species as well as the quality of the reef reminds me of my time in Indonesia in Komodo and Raja Ampat. The quality of diving there is fantastic. The visibility wasn't the best unfortunately but we still were treated to fantastic dives. Highlights were Bullseye rays, Horned Sharks and of course the Sea Lions.
Bullseye rays, Horned Sharks @wikipedia
Guadalupe Fur Seals population is increasing
However we were treated to an amazing surprise as there were also what we believe are Guadalupe fur seals present which none on us have seen there before and in quite large numbers. Probably 200 plus around the island. Last year when I was here there was maybe 20 sea lions so considering the island is supporting a lot more large predators it shows how much food (fish) are around this island.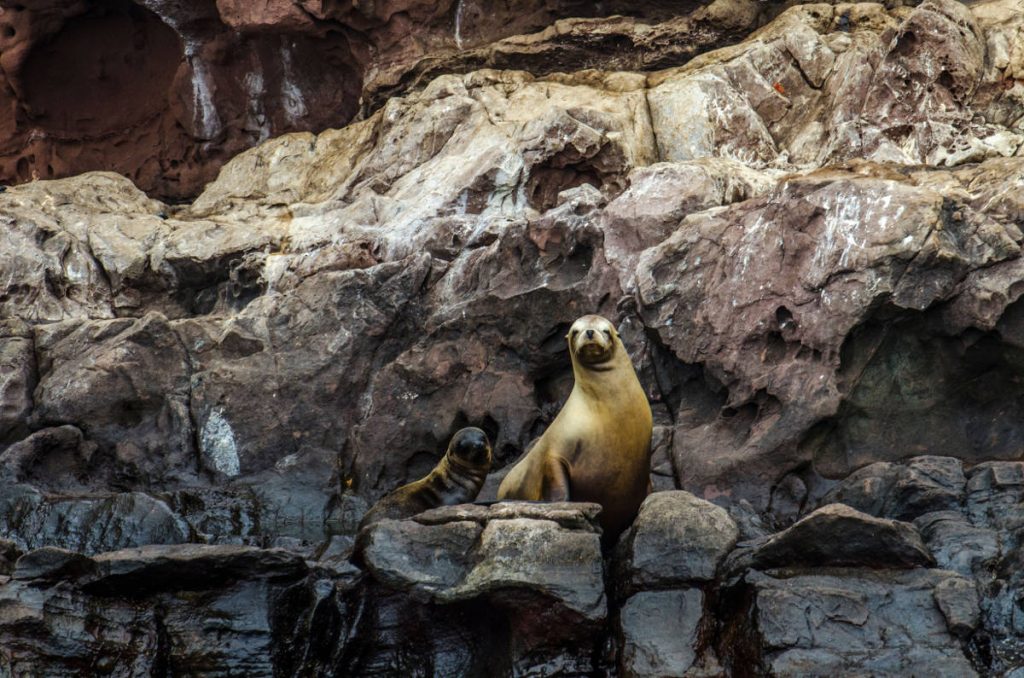 Last dive of the day we went for a super shallow dive with the sea lions. We were very close to a group of around 15 female sea lions and the "Beach Master" or large Bull male sea lion was patrolling letting us know we shouldn't approach any closer. He wasn't aggressive but he was clearly communicating with us and we respected his wishes. Therefore enjoying a beautiful interaction that continued for about 40 minutes. With the females coming over time and time again and the male passing very close to check we weren´t trying to steal his ladies. A really memorable dive for me.
Snorkeling with Bottlenose Dolphins
We also had a quick snorkel with about 50 dolphins after dive 3. They were large bottlenose and we had a couple of quick passes and heard a lot of clicking and squeaks as they checked us out!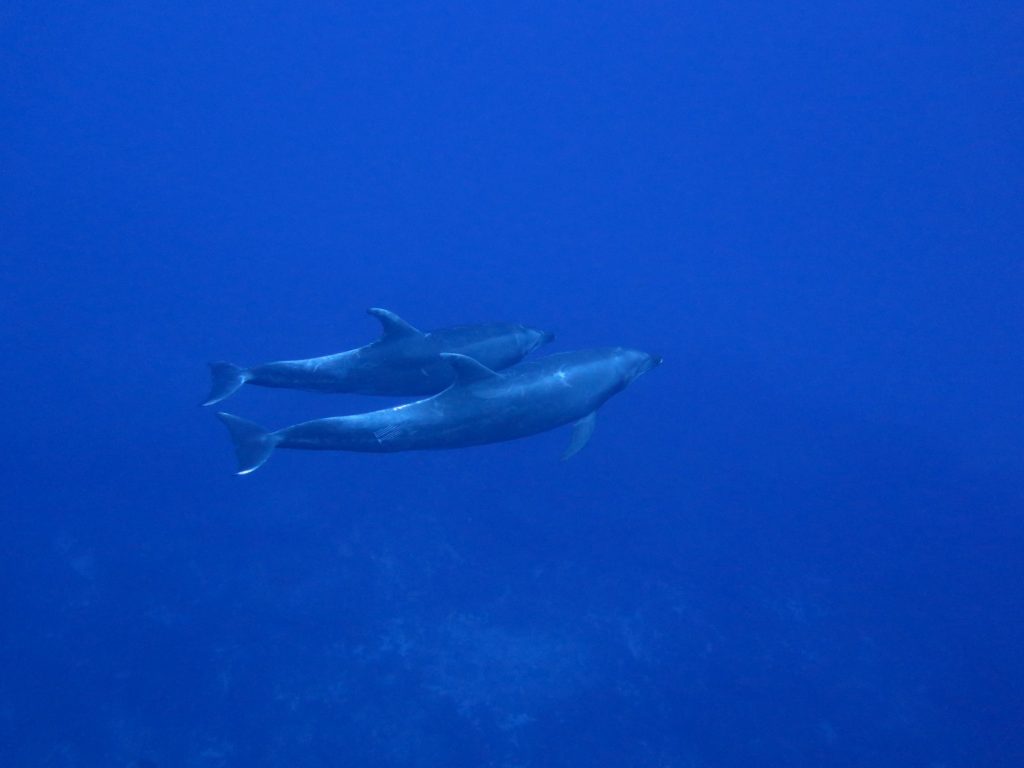 Today we went to Isla San Diego and Isla Santa cruz San Diego has a beautiful swim through with two possible exits. So we had to go through more than once to check all the routes out. It was full of glass fish and I mean full of em! It was awesome see them illuminated from behind with the light from the exit. The walls were covered in Sponges of various colors too which with a torch really added a Kaleidoscope of color to the scene. Between dives here the guests got another chance to snorkel with more dolphins and they managed to see them again! That's 2 for 2 not bad.
Then we did our final dive at the north point of Isla Santa Cruz which was an exploratory dive. We found a Black coral forest down deep, tube worms, Green turtles, octopus, various moray species, a huge diamond stingray, loads of Nudi's and a couple of Mobula rays came swimming by too. We cruised looking for whales as the sun went down, unfortunately we struck out but we always have tomorrow. Another solid day of diving, snorkeling and shenanigans!
Divemaster Martin, Nautilus Belle Amie