Great White Sharks Have Blue Eyes is our latest video showing off the Guadalupe white shark diving experience through the eyes and commentary of seasoned shark diver and filmmaker Shawn Mahoney. He brings some fantastic knowledge and points out parts of the shark diving trip to look forward to!
Great White Sharks Eyes are Blue
---
Stories from our guests and crew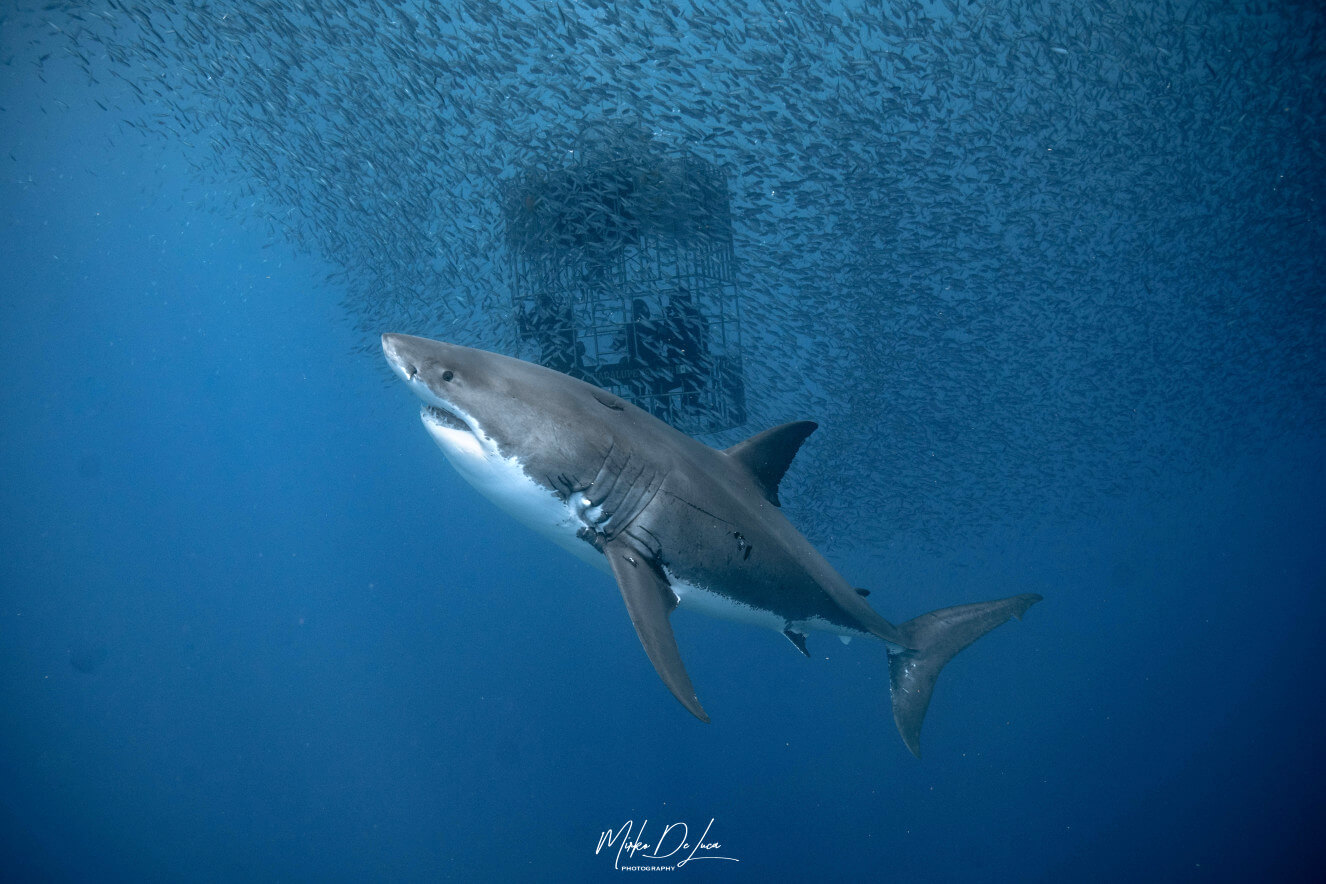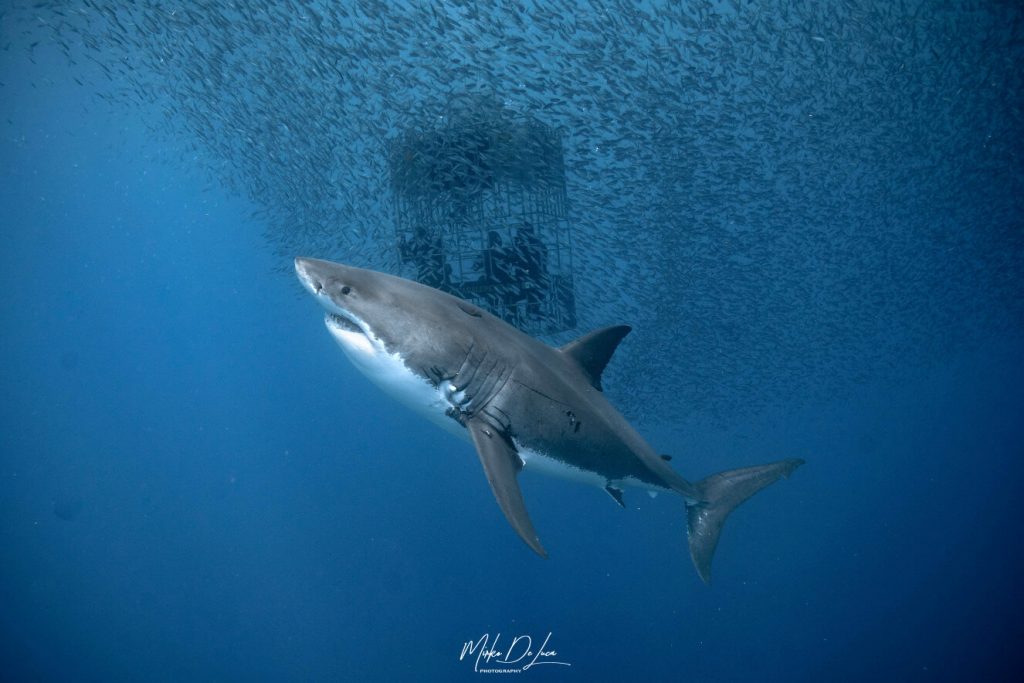 "From the depths of Guadalupe Island, Mexico, silently creeping around the gun-metal colored cages holding excited spectators, massive Great White sharks eye their prize.Swarms of sardines and rainbow runners pulse with fear as yellow finned tuna attempt to pick off one or another of the mass. The hoards of fish scatter as a Great White Shark snaps his tail and bolts towards the surface. In the cages we high five and celebrate witnessing one of nature's most spectacular events. Our celebration is cut short as the massive body of another Great White silently glides past the cage. All eyes are fixed on the show."
– Guest Ashley McClenny, Eugene, Oregon
---
"When you you have seen it all and it cant be any better, you have a day like this in Guadalupe island. So many sharks through the day, active males and big size females, lot of action at the surface and submersibles. For several dives I saw 5 or 6 different individuals, many of them that I have never seen in 3 seasons working here, like Sabrina, Jette, Neptune or Legend."
– Divemaster Mirko
Book your next Guadalupe trip!