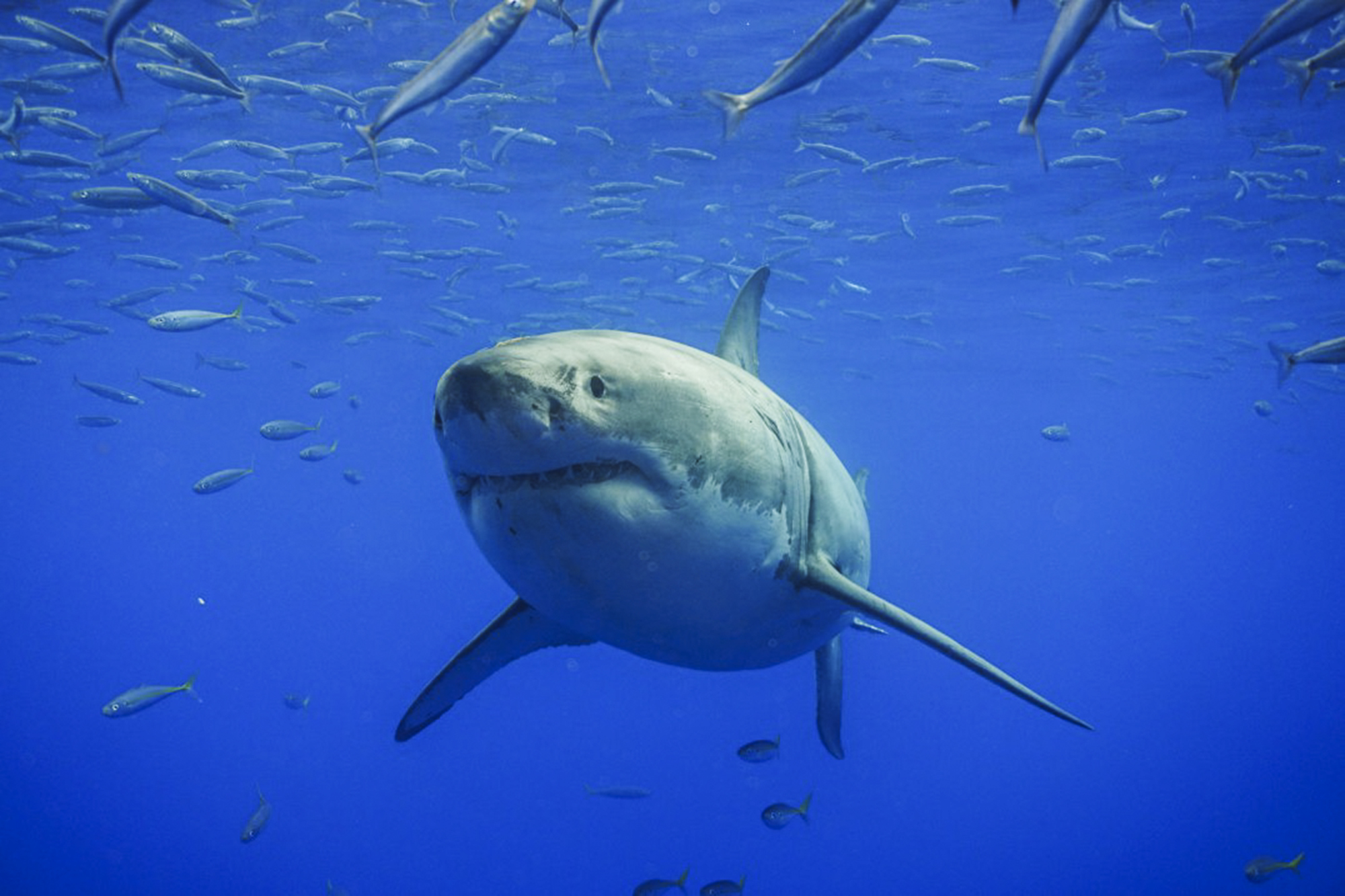 Today we finished off on a thrilling note with over 15 different sharks around the ship throughout the day!
Read More
By Nautilus Staff on September 26th, 2007 in Archive, Captain Mike, Guadalupe
One very interesting animal today was a very large beautiful female. It is unusual to see such a "clean"  shark – no scars, no bite marks, no disfigurations, no tags – and even more unusual to see a very large female this early in the Guadalupe season. Chatting with our guests later during cocktail hour, I was surprised to find that they all got the same spooky feeling from this shark that I did. She was one scary shark and it felt very uncomfortable when she started doing extremely close passes in front of the cage. It is very unusual to run across a white shark that is scary but there is no other way to describe this big female. Her habit of rocketing up out of the deep to take the tuna bait was exceptionally disconcerting.
Read More