I set my alarm for 6 am and almost considered going back to sleep, but I just couldn't stand the excitement! I headed outside and I immediately saw sharks and couldn't turn away for even a second! The day was amazing. The sharks gave all of us a show on the surface and in the deep cages, and we couldn't get enough! The crew was so amazingly helpful at spotting, wrangling, and helping us do what feels most comfortable and exciting. And as if that wasn't enough, we finished the day with taco night with Captain Rey and the crew!!! Honestly, this experience isn't like any other, and I can't wait to see what is in store for us tomorrow!
–Ashley Moorman (@amofosho)
---
We kicked off the shark season. The crew was incredible about getting everything ready for us to be in the water starting at 6:30 am. The sharks were active right away, and some incredible shots of sharks attacking the bait from the wranglers were taken. The crew made the experience easy so that we could simply enjoy the water, the sharks and the entire experience. To top it off, the food is absolutely amazing! Everything is so incredible. If you are even considering a trip to see white sharks, this is the one to take!
–Brent Stevens
---
Captain Rey promised us a good first day and he didn't disappoint! ME and JAWS meet for the first time!! I saw him take a big, shark-style bite of the tuna-bait like the GREAT WHITE SHARK that he is! Throughout the day I saw several great whites, ranging from ~6ft – ~15ft; some in the deep water; others on the surface. I look forward to tomorrow – not quite sure that I'll sleep through the night! To ease the excitement, Captain Rey set out a fabulous taco night, with music and dance!! Viva México!!
–Sharifa Gregory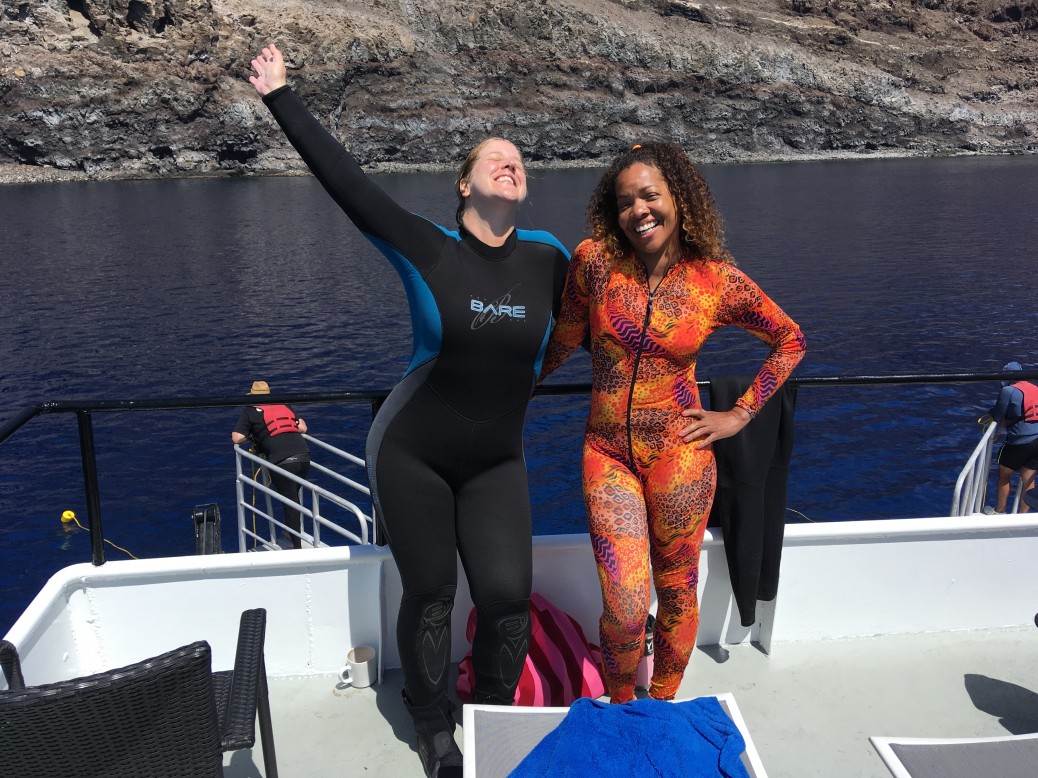 ---
As if diving with one great white shark is not already thrilling enough, we had the blessing to dive with three of them today! They were circling around the cages the whole day, and a seal even joined this spectacle for a while. Nothing more to say… it is one of the things in life you have to experience yourself. So come here if you want a once in a lifetime experience, as well as phenomenal food and top service. The crew of the Nautilus UnderSea is simply amazing.
–Heinz Koop, Dortmund, Germany
---
It's just about time to wrap things up on the Nautilus UnderSea. The past four days have been nothing short of amazing. I boarded the vessel expecting to see Great Whites… What I didn't expect, was to receive sweet southern hospitality from the crew. Above all else, I'll be returning because of how well I was treated. The teamwork and camaraderie that the crew share is nothing less than superb.
–Marilyn M. Cooper, Birmingham, Alabama