Cheeseman's Guadalupe Day One: First Impressions:
I am on this Guadalupe Island trip because I mentioned to my friend Gina Barton that I would like to be in a cage and watch sharks around me, and I was half serious because I did not know if it could actually ever happen. She replied: "You know…" fast forward a year later, here I am, never having been shark diving in a cage, ever, going into a cage to watch sharks!
The morning crew's hub-bub, prepping and schlepping on the dive deck at the crack of dawn with some guests watching was a sight to see, I enjoy seeing process. In the middle of all the busy work was Lieke from the Nautilus crew, walking around with a tray of cups and a tall container of coffee, offering it to the guests who were watching. I told myself: "this is crazy dedication to customer service, seeing this in the middle of busy work." I would never have expected that level of service and welcome. The process of preparation was like clockwork and entertaining to watch, great job to all Nautilus crew!
As for the sharks, well, it was really great to see four come out of nowhere on my first dive and another four more on my second dive. All in all I enjoyed it very much! And it is just day one… Thanks to everyone, Cheeseman's and the Nautilus Crew for the great experience! Great crew, great food and great sharks!
–Jan Darwin De la Cruz, Sunnyvale, CA, USA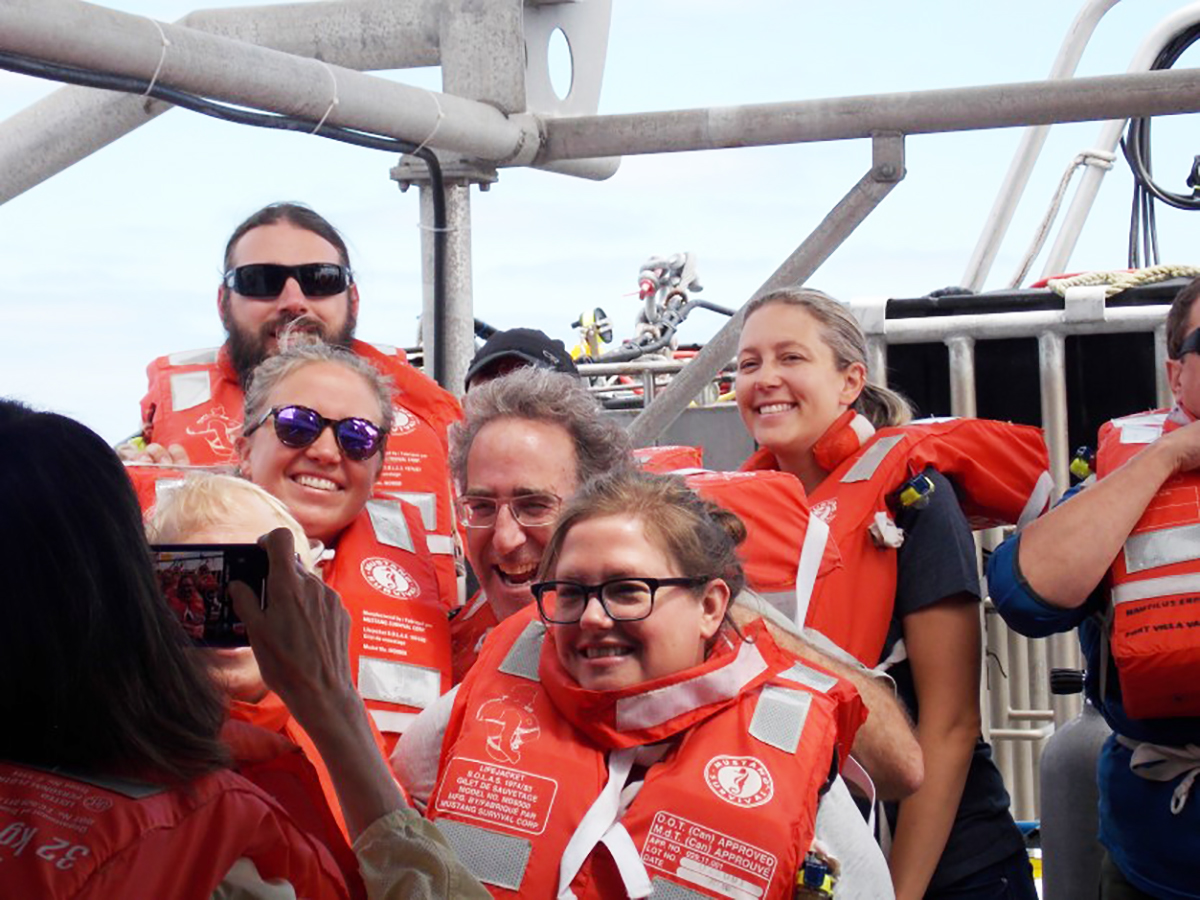 ---
I was not convinced a shark diving tour would be for me. One of my best friends ever (37 years) invited me and my wife to join him on this trip. My wife declined and I am very happy I did not do the same thing.
Today started a little slow for the sharks, but two hours later they arrived! I captured some amazing images using a Go Pro underwater camera. I was not alone. Great video, still shots, and super exciting experiences took place all day long. Keep in mind I am not a great swimmer and have a healthy respect for underwater excursions….and SHARKS!! I felt very safe during my first two surface cage dives. I would recommend Cheeseman's Guadalupe Island shark trip to anyone who enjoys beautiful water, friendly people…..and SHARKS!
Add to that the crew of the Nautilus Explorer. They are sensational at making you feel welcome and are multi-talented in hospitality, meals, diving equipment and finding sharks! The ship also has super comfortable accommodations and meals are served for breakfast, lunch and dinner. To be sure, the crew can help you with just about anything you might need. Day One was great and I feel sure Day 2 and 3 will bring more over the top experiences!!
–Terry Elliott, Strasburg, VA, USA
📷 by Scott Davis (ScottDavisImages.com)