WOW, WOW, WOW – what more can I say, the 1st dive of the day had 2-4 sharks circling the cages throughout the dive, well worth the early morning alarm!!
What a day, awesome diving, awesome sharks and now we are enjoying a cheese & wine evening on the sundeck, while we watch the Chef rock out to the music on his headset whilst cooking huge steaks to perfection on the BBQ!!
–Bec B, UK
---
Nonstop sharky action since 6:45 am!!
–George Y., Canada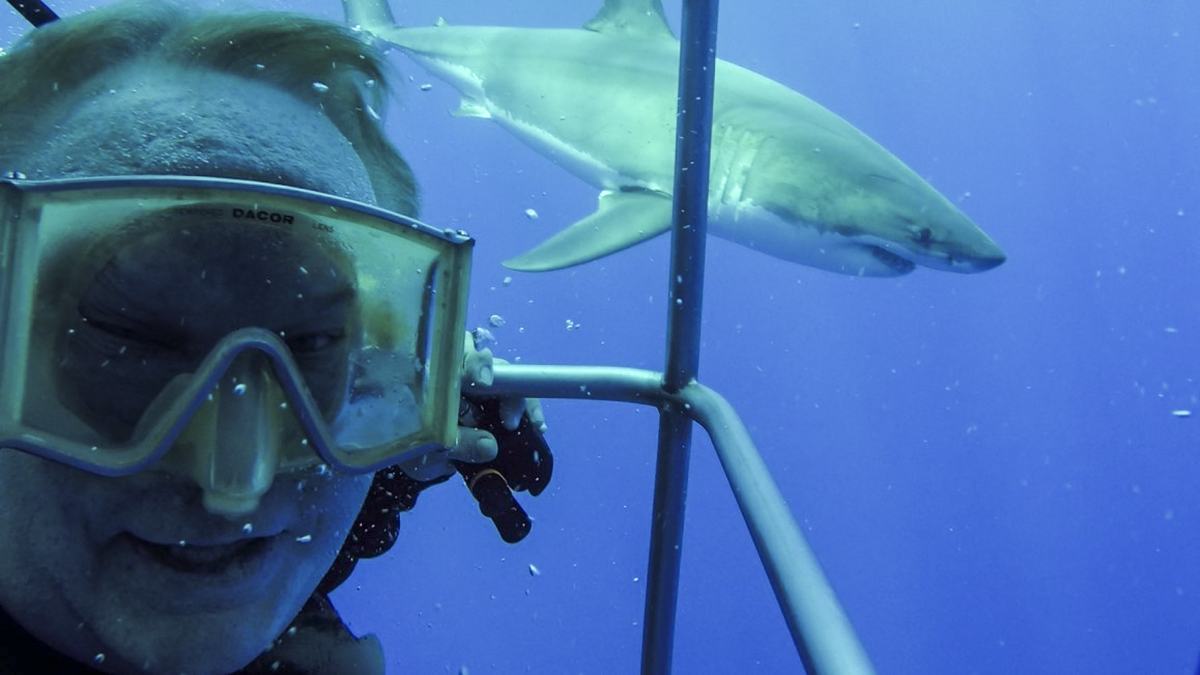 ---
Just another day on the Nautilus! After a morning's diving, I watched sharks from my cabin window. Then when I went back onto the dive deck, not only were there numerous sharks, but a mother and baby dolphin swam by!!
–Neil, Liverpool, UK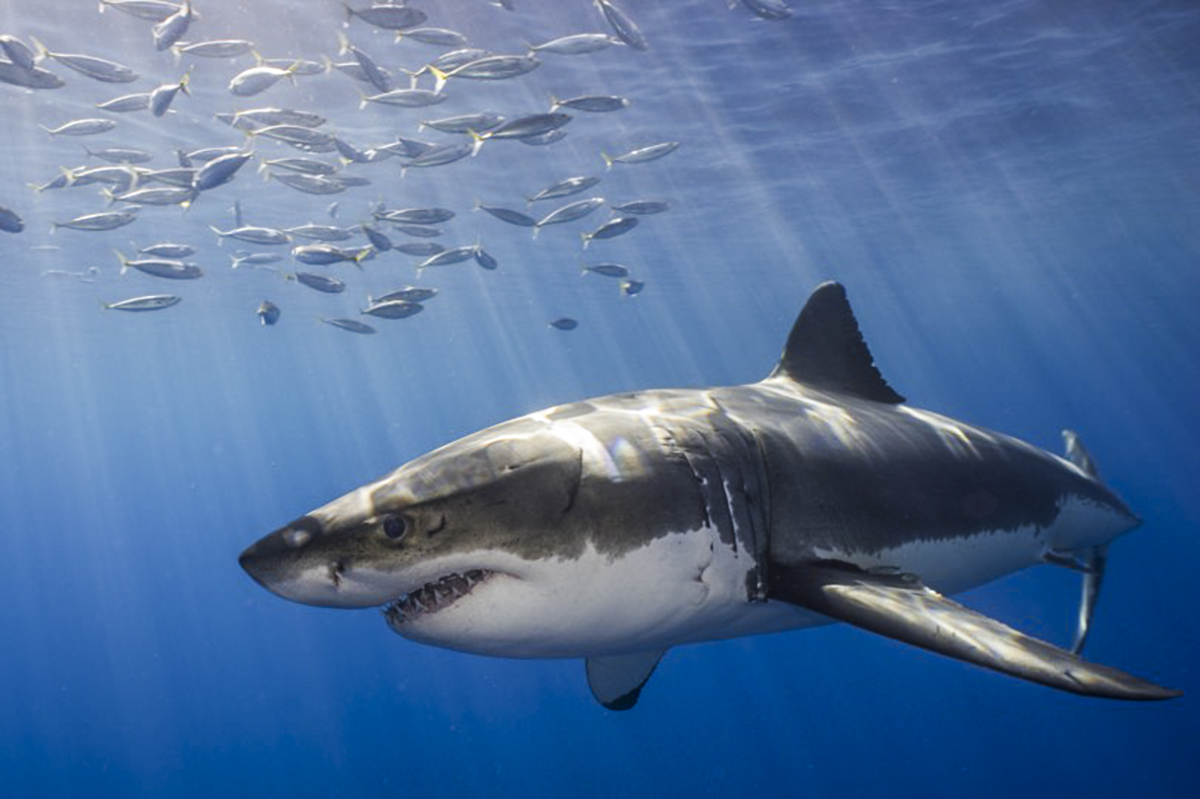 ---
Day 3 was loaded with sharks all day! This has been an AWESOME vacation and the trip of a lifetime. The crew is beyond great, the Chef catered to your every need (including special requests). TJ is a great captain and had constant interaction with passengers and crew. A big thank you to all the crew for making this trip so wonderful. Today was amazing on the surface as well with sharks breaching out of the water, I never thought I would ever see anything so amazing that was not on TV.
–Debra & Jon Miller, Tampa, FL, USA