If you want to see great white sharks and shark behaviour I think this must be the best place on this planet. I can see that there are many different sharks and I can identify the differences, but running around the boat, with everything going on, cutting tuna, wrangling, washing towels, checking hoses and the compressor, carrying coffee, washing dishes, and other maintenance, it is sometimes hard for us to keep track of all the sharks.
With all that in mind, it has been great having Nicole Naisby on board to keep track of all the sharks and ID them all. And, to my surprise, we saw 27 different sharks in two days! That's right, I said 27 different sharks!! That is more than I thought, with nonstop sharks coming and going.
What surprised me was that guests were not in the cages as frequently as I would have thought, with all the amazing shark action. Often half of the spots where empty and action was going on nonstop! If you wanted to be, you could  be in the cages 12 hours a day, nonstop. I probably would have been if I had come out here as a guest!! Some are hardcore, going in for hours straight. Others go in, see them, and then spend the rest of the day watching from the sundeck, There is a great show from above as well, but if it was me, I would be in the cage watching them in water all day!
Either way, the sun is shining, the water is clear, the seas are calm, and people are happy. I have heard many guests say "I can go home now this is way more then I expected!"
–DM Sten the "Vikingo," the Nautilus UnderSea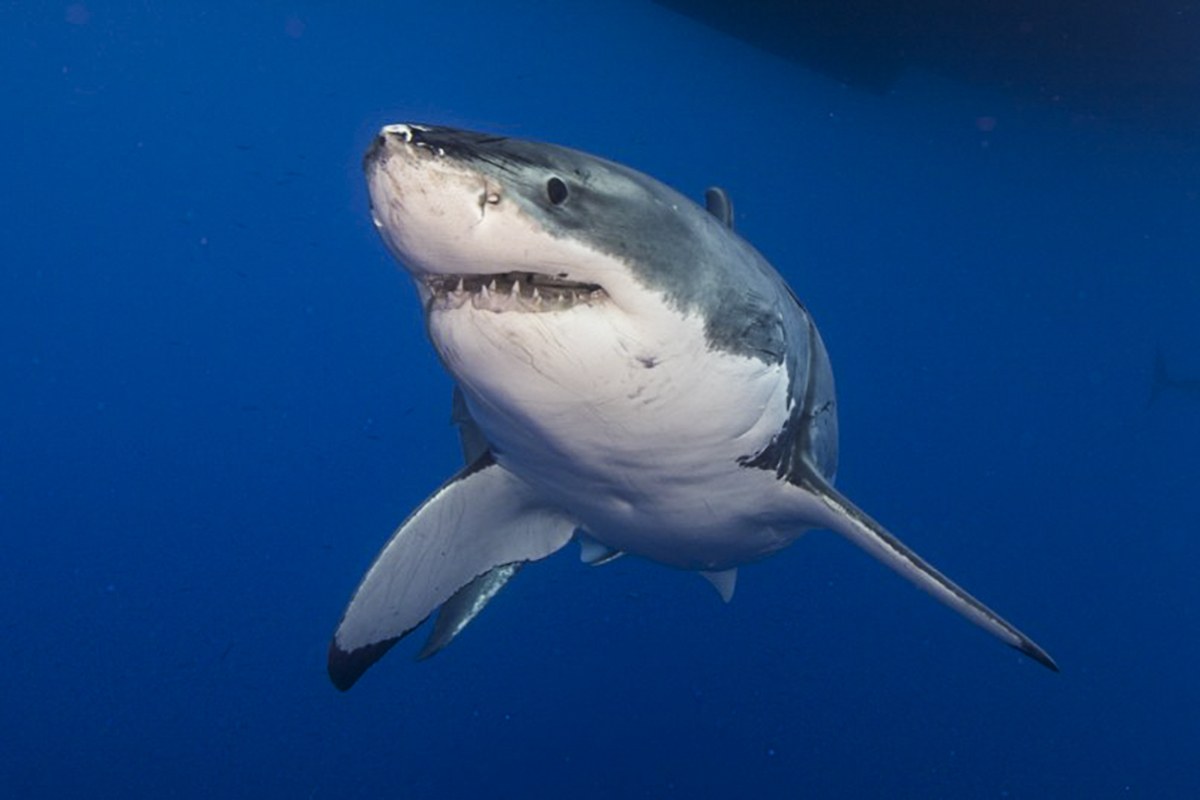 ---
Today we had really special moments in the cages! Not only did we have a lot of great whites around us, but for most of the day we also had a big fish bowl of mackerel under the boat and five yellowfin tuna were chasing them all day long. It was really fun to see the chasing action just in front of the cages as if we were in a Blue Planet documentary!!
At night we went to the sundeck and enjoyed a wonderful cheese and wine party, followed for a trivia night on the main salon to finish the day. Tomorrow will be a new day full of sharks! Good night from Guadalupe Island.
–DM Victor, the Nautilus Explorer
📷 by Saunders Drukker