An absolutely amazing adventure from start to finish! And this from someone who was pretty nervous about this adventure leading up to it. But once on board, it was super clear that Nautilus Liveaboards runs a very safe and very fun trip. From the first moment I stepped foot in a shark cage, I was comfortable and relaxed. It was clear the sharks were not interested in harassing the cages or the people in the cages. However, this was no Disney cruise. It was also clear that interacting with these beautiful sharks outside of the cages would not be a good idea. They are still very large apex predators who could certainly hurt you if you did not know what you were doing. Luckily for us, the entire Nautilus crew understands exactly how to manage the risks in a way that guarantees an exciting adventure while staying extremely safe.
Cages are open for around 12 hours a day so there are lots of opportunities to view the great white sharks from surface cages and also from submersible cages that are lowered to around 25 feet. The sharks are mesmerizing, the boat is beautiful and immaculate, the food fantastic and plentiful, and the service by the two hostesses 100% perfect. I am so glad I tagged along on this trip with my husband and daughter. It was an incredible experience that I would not have wanted to miss and one that I would very highly recommend to anyone contemplating doing this.
–Kristin, Nashville, TN, USA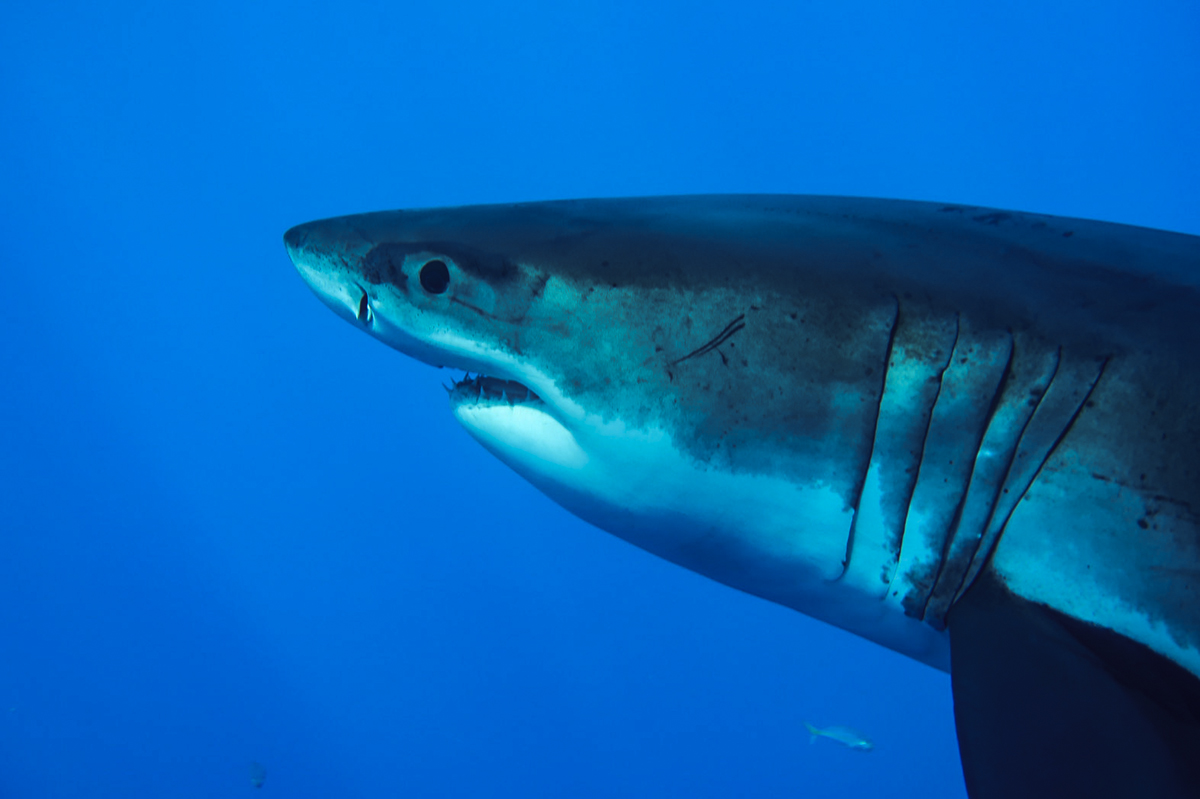 ---
Hi, this trip was reserved for Czech divers. Thanks Libor! It was an amazing trip. We loved the service on the boat, because all things were very well organized and everything include food, wine and beer (cervezas) was perfect. All sharks were very well prepared for us! Nautilus Belle Amie crew members, thanks for your great service on board! We had a great moments here in the water with sharks! We are departing with unforgettable memories!
–Roman & Lenka, Czech Republic
---
The trip has been unbelievable! It's been awesome to not only experience these amazing animals in person, but to also experience them with a crew and people that are as passionate as I am about this trip. The hospitality of the crew has been amazing and the dives have given opportunity for top of the line footage. I'm very thankful to have been able to make my first dive with great whites led by Nautilus UnderSea. I'll be back!
–Michael Boylan, Las Vegas, NV, USA
---
The crew is awesome! Yanis even took a break from cooking to wrangle in a couple of sharks! This is a great trip, with an awesome crew!
–Rebecca, Palm Bay, FL, USA
---
Trip of a lifetime for sure. Crew is great and there for your every need. Shark ID was fun, going through pictures of the day and identifying who showed up for the day. "Lucy" visited us every day! Wowza, she is a beauty. 68°F in the water all three days, a 7mm with a 5mm hood worked well and the hot tub was open afterwards to warm up.
–Kira, Cocoa, FL, USA