This week we all shared another amazing experience at Guadalupe Island! For most of the guests it was their first time seeing a great white shark!! Needless to say, everyone was very excited from the minute they boarded the Nautilus Explorer! And the cages were busy every day with sharks around at all times. An amazing trip!
A special thing about this trip was that the age gap between our youngest and oldest divers was more than 60 years! That's right, 60 years. Our youngest guest was 14 and newly certified and we had 3 women in their mid 70s who have been diving together all around the globe for nearly 40 years!! It was a great feeling to be able to show them, after so many years, a fish they had never seen before. They said the great whites have been on their Bucket List for decades! This just proves that the Guadalupe experience really is the adventure of a lifetime for everyone!
–DM Jessie, the Nautilus Explorer
---
Today is the last day of diving in Guadalupe Island with the great white sharks this trip! Everybody was fantastic on this trip and they made a great dive team. We have seen "Lucy" the female great white shark almost all of the past two days around the cages and all the pilot fish swimming around her is something I will never forget! All the guest were having an fabulous trip and great experience and now we are heading back to Ensenada with the 25 happiest faces on board.
–DM Hector, the Nautilus Explorer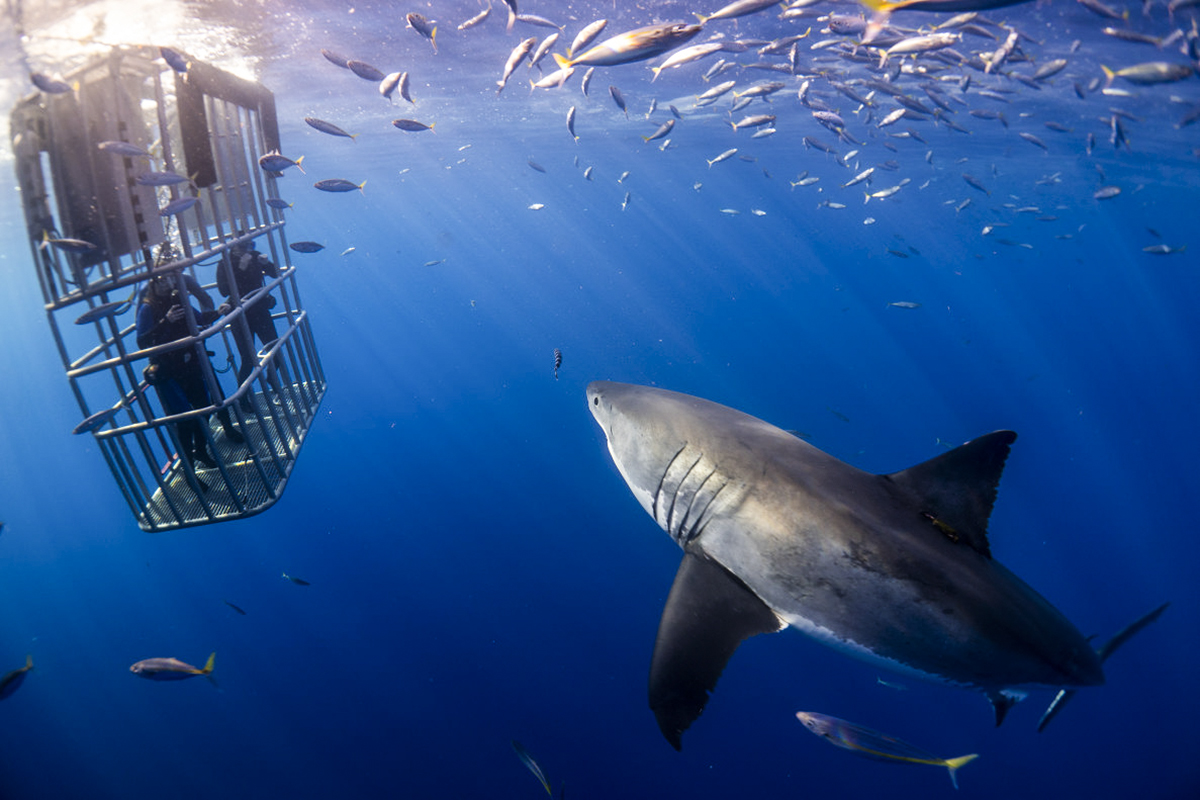 ---
Hello friends! Here we are once again on board the Nautilus Explorer heading to Guadalupe Island with a boat full of shark lovers to show them a great apex predator: The great white shark! Today we are giving our guests some security briefings and shark biology presentations to keep everybody entertained and excited about what is going to happen tomorrow early morning once they will see the first great white shark of their life! Follow our reports if you want to know which sharks we see this week. That is all for now from Nautilus Explorer.
–DM Victor, the Nautilus Explorer
---
Here I am in this unique place and today I will do my last dives of this season. I have seen many familiar great whites, including "Lady Notch," "Lucy," "Rhett," "Doug" and many more. The group of divemasters, Hector, Jessie and Victor have been a great team to work with, many different personalities which makes us very strong! Guadalupe, I will be back next season. Keep the great white sharks safe! 
–DM Mayo, the Nautilus Explorer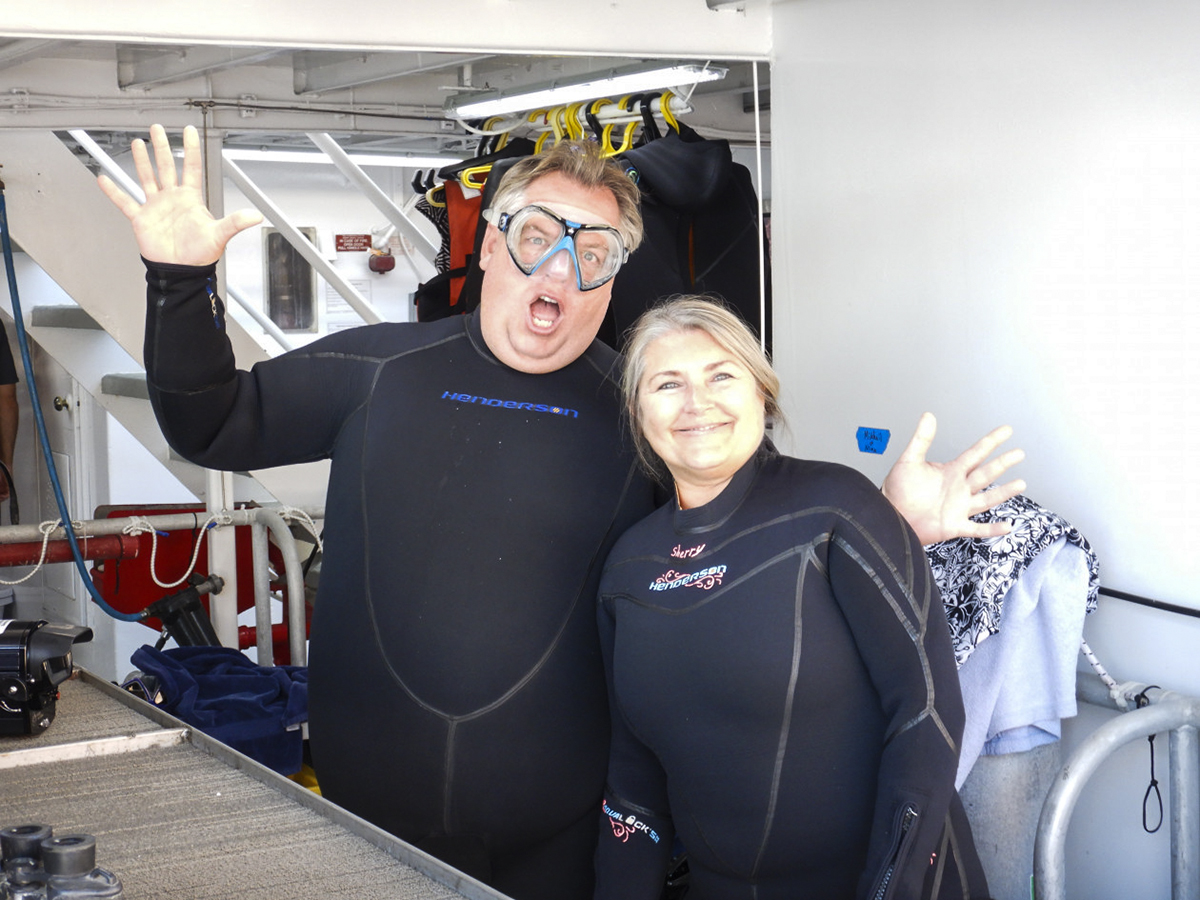 ---
Third day of diving at Guadalupe Island and the weather conditions are just fantastic! Clear sky and crystal clear water… and the action with the great white sharks has been very good. Since the first sunlight in the morning, mostly all the guest were ready to get in the surface cages and the great white sharks did not disappoint. Some juvenile sharks were giving us nice action and bringing lots of joy, including "Ropey," "Stg.Pepper," and others. Thanks Guadalupe Island, for always giving us the memories of a lifetime.
–DM Hector, the Nautilus Explorer
📷 by Divemaster Jessie