This trip has been amazing. It is hard to not be when you get picked up on a bus that is painted with a massive shark! Then you get to watch Jaws on the bus, then you arrive and meet the crew, and they are so friendly, setting things up for an amazing trip.
Once you get to the island it is a nice relaxing evening, the crew are all very interested in getting to know you and your life story. They always meet you in the morning with smiles and happiness, which is a delightful way to start the day! You can tell they love what they do as the smiles and happiness turns into laughter and fun, there is always an underlying serious side to them but having a boat full of guests, they make sure your safety comes first.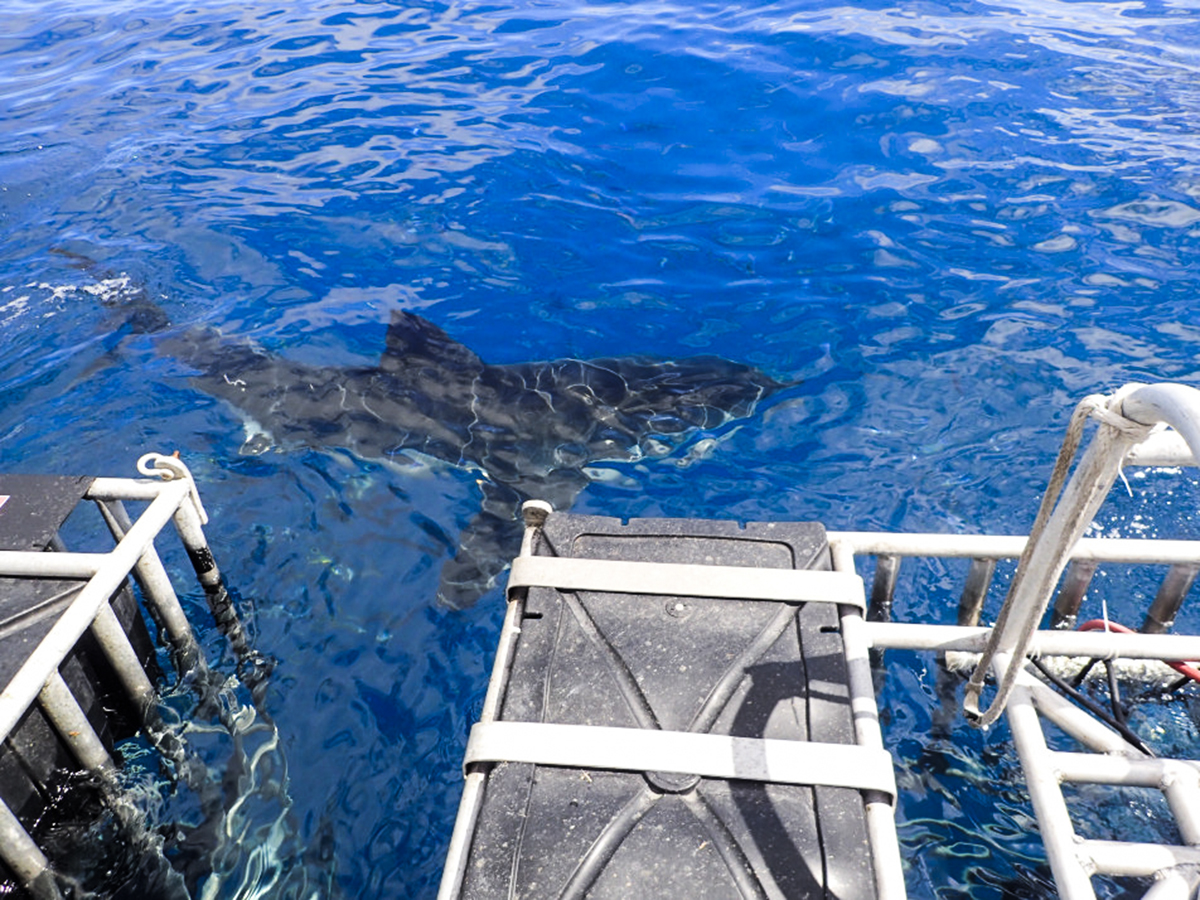 The first dive morning, if you are up early enough, you can watch them cut up frozen tuna with a chainsaw and see how they are always happy, knowing they will spend the next 12 hours in cages with something that is just pure power and grace. The first morning the cages opened and no one was ready to get in so I grabbed the camera and got in (I choose to go no wetsuit just to get in quicker). It took all of 15 minutes before I heard them yell from the surface and we had the first shark. It was pretty steady all day, maybe 20-30mins was the longest gap in without a shark. It carried on like that all day, the breaching was amazing and the underwater activity was great. It was very hard to decide where you wanted to be as there was so much action. I was trying to get the breaching photos, which made things comical as you miss more then you get and every time there was a breach, whether I was there or not you would hear the captain and guest yell "Dave did you get that?" which made for a comical three days, but 950 photos later I got one right.
The overall activity in a day was at least 10-12 different sharks and the most at one point was 6, which made for an amazing dive. It also made it hard to figure out which way to turn because as no matter what way you looked to watch a shark, the divemasters was tapping you on the shoulder to point out the other 5 around! I finally just turned off the camera and enjoyed the dive. My total cage time for the three days was 18 hours. 2.5 of that was no wetsuit (I never said I was smart).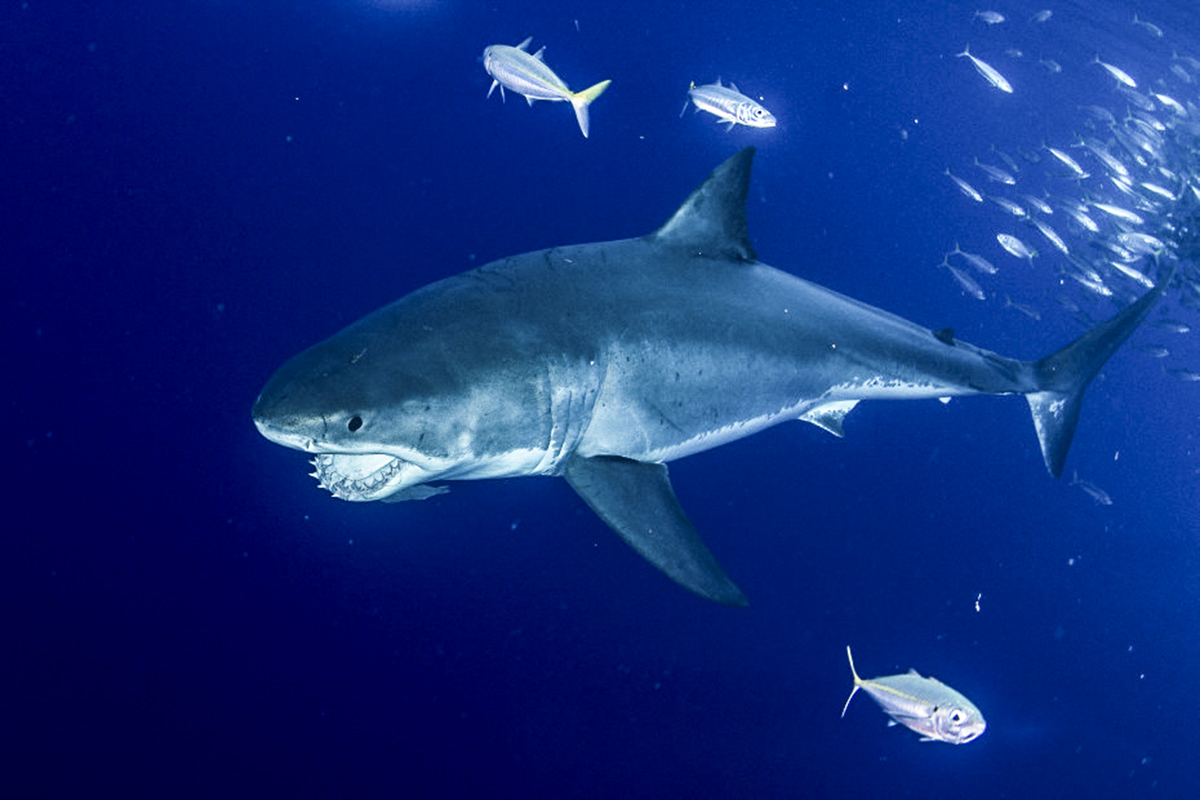 So a massive thanks to all the crew, from the chef whom never let you go hungry as once the food starts in the morning there is always something he has made to eat. To the girls who looked after you, from getting out the water with a hot drink waiting and a plate of fresh warm cookies, to keeping your room clean, never letting your rum get empty. To the divemasters and shark wranglers for keeping you safe and entertained in all ways, and making sure you don't have to do anything other then have an amazing time in and out of the water. To the engineer who kept everything running smoothly, and the Captain who got us there and back and could be heard yelling "shark" from pretty much any place on the boat or in the water. So thank you all so much for a truly wonderful experience and it will be a long 370 days until I am back on board.
–Dave Talling, Campbell River, Canada