UPDATE: The closure and special proclamation for Guadalupe marine biosphere national park has been lifted, and we are cautiously optimistic that we are going to have a 2021 season.
First and foremost, this is good for the sharks as it keeps illegal fishing out of the park, while allowing the continuation of science and conservation efforts; not to mention being hugely beneficial for the local economy. And, of course, this is wonderful news for you. To put it simply, Guadalupe is the best place in the world to see great white sharks in 100+ foot visibility.
While the continual aftershocks of the pandemic make the next few months uncertain, we are hopeful that the park remains open. However, should the park close, all the national parks in southern Baja Mexico are open and we are operating trips out of Cabo San Lucas and La Paz and San Ignacio Lagoon. We are also excited to unveil some new spectacular under-the-radar adventures taking place across Baja Mexico this year…
SPONTANEOUS ADVENTURE, ANYONE?
For those who fancy a last-minute getaway, we have a few cabins available on our March and April trips to Socorro to see humpback whales on their migration.
NEW: SECRET SPOTS IN THE SEA OF CORTEZ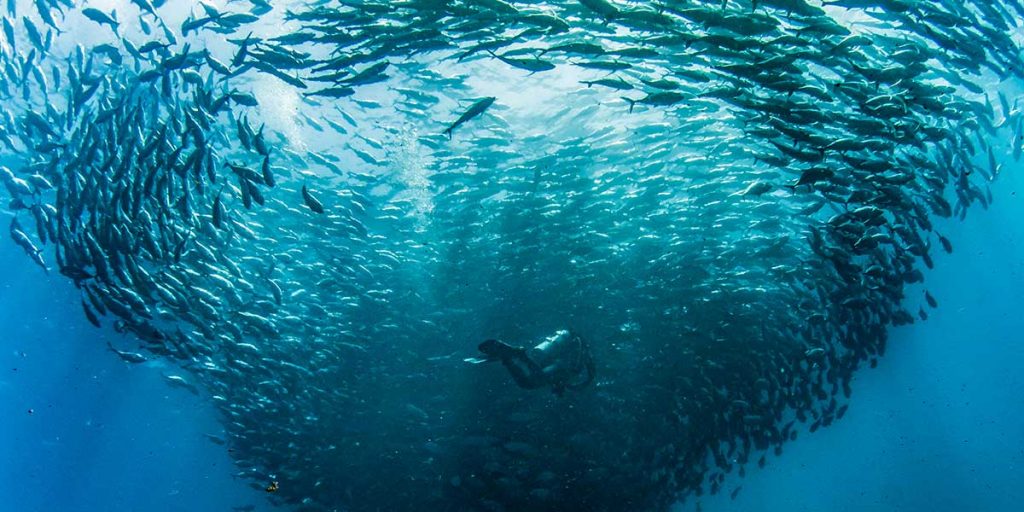 We have an all-new one-week itinerary to dive the best sites of the Sea of Cortez. The diving in the Sea of Cortez is better now than it has been for the last 20 years. Departing from La Paz, dive right off the back of the Nautilus Explorer at all our old favourite dive sites; La Reyna, El Bajo, Espiritu Santo, Los Islotes and Las Animas, as well as some new sites that we discovered last year…
BECOME A PHOTOGRAPHY PRO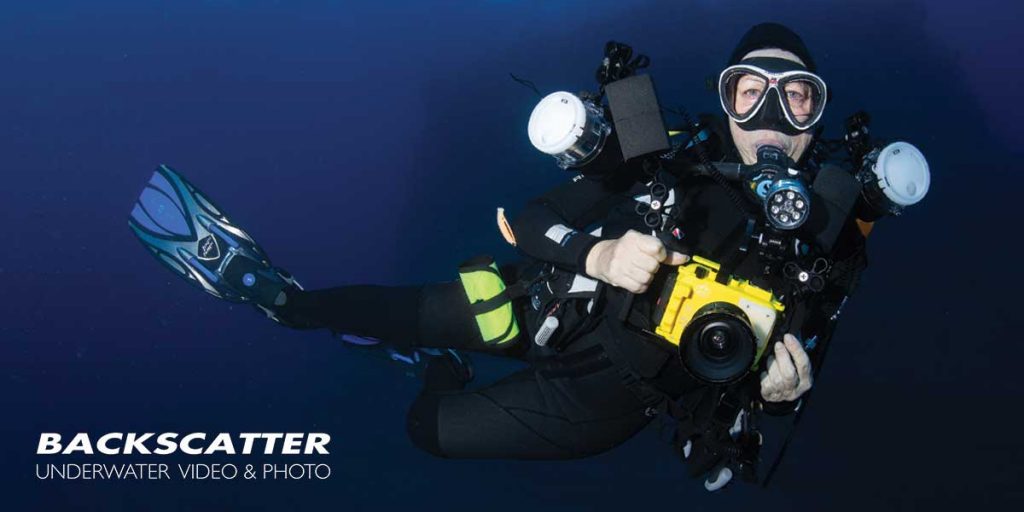 There are still a few spaces left on our expert-led photography expedition to Socorro. Hone your skills for capturing the perfect underwater photo……
MAY MOBULA MADNESS : SEA OF CORTEZ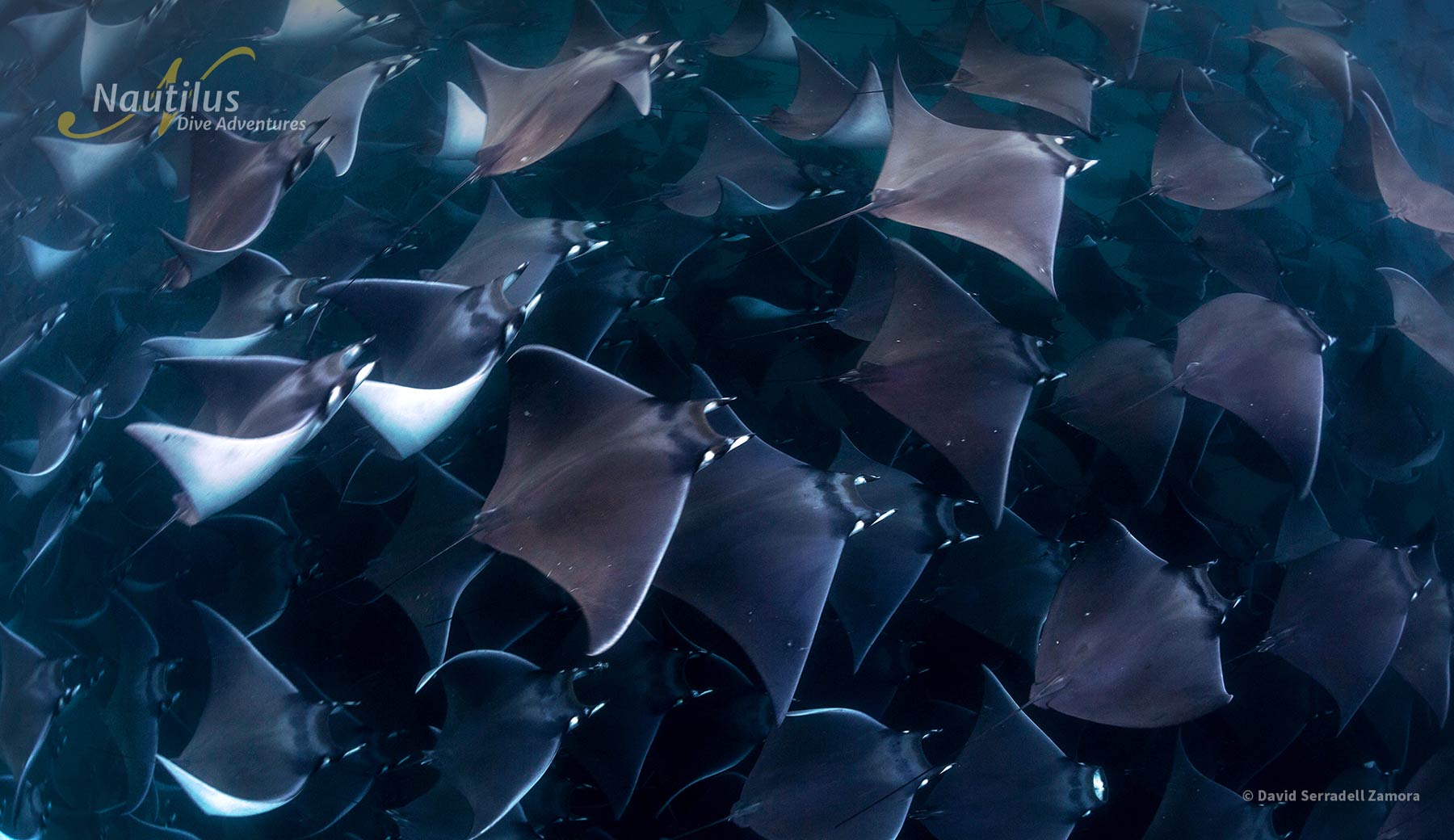 Visit the Sea of Cortez between May and June to catch the mobula ray migration and their accompanying predatory orcas – this is an extraordinary wildlife encounter not to be missed.
MEXICO'S SECRET SARDINE RUN: OCTOBER – NOVEMBER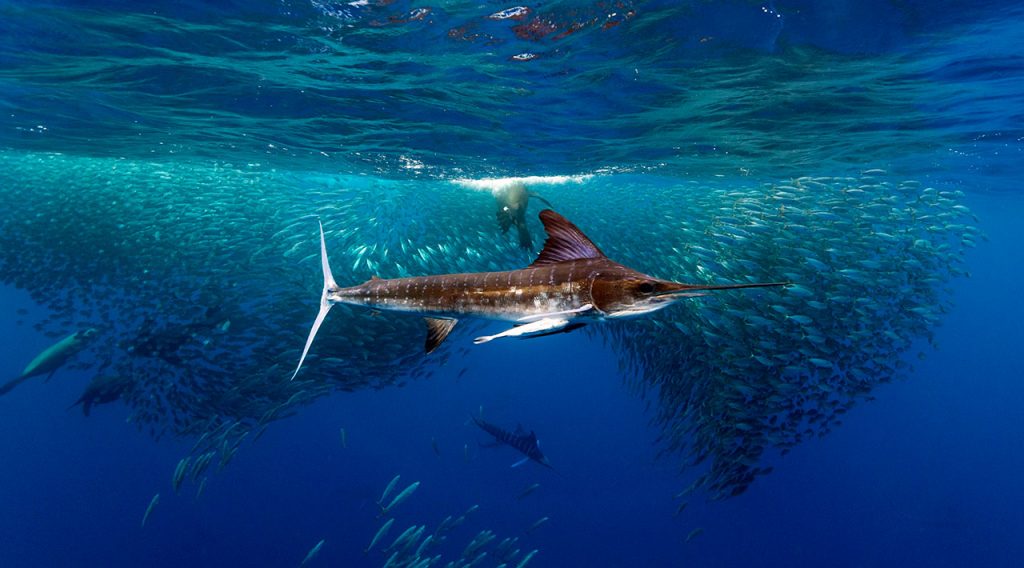 Magdalena Bay harbours one of the ocean's greatest spectacles: the striped marlin migration. Every autumn, giant bait balls congregate offshore only to be plundered from all angles – from sea birds to blue sharks, makos, sea lions, whales, dolphins, and, of course, the ocean's fastest fish. This is a spectacle not to be missed.
GET IN TOUCH TO BOOK ONE OF OUR SCUBA DIVING ADVENTURES TODAY.