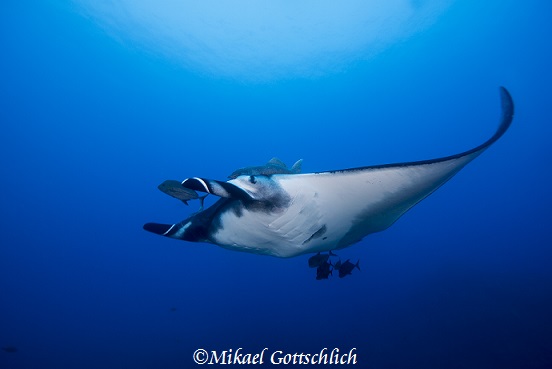 It was awesome I got my manta cherry popped today and it was good for me lol
– Wayne

What an amazing experience:  not one, not two , not three but a "squadron of mantas" again and again and again. One did not know where to look first, it was manta heaven.  They were coming in gracefully from every angle, dancing, turning and coming in close to check out the divers; uncurling  and recurling their cephalic fins,  making eye contact, hanging motionless for a second in front of the divers only to turn, swim away then turn back again.  Apparently there were 7 or 9 of them on all three dives here at the Boiler at San Benedicto.
The crew of the Nautilus Explorer is doing a wonderful job, nothing is too much trouble for them. Our dive master , and deck crew are doing a wonderful job, and the cabin staff, hostess and hard working chef are keeping us happy and fed (with fab food!) and comfortable. Of course our captain…what an amazing experience below and above water. Every one should have this on their bucket list.
– Georgia T

Special thanks to the dive masters Juan and Joel. It took me a while to get comfortable in the water but with their help and encouragement by the end of the day I was able to fully enjoy amazing dives at the Boiler.
– Hanna T.