My daughter came up with a PowerPoint presentation to Grandpa about why we needed to go great white shark cage diving. Being the awesome Grandpa he is, he couldn't say no! Given that this is a field she wants to go into in college, we thought we better do it now, as she is going into her senior year in high school. We are so happy we chose to go with the Nautilus group. Your service is amazing. To be able to experience this with my daughter and my dad is amazing. Thank you for a dream come true. 
–Kristina Horner, Delana Horner, Morris James (Dad/Grandpa – You rock!), Washington, USA
---
Today was one of great adventure for me and my family. We saw five great whites together, what a sight!
–Morris James, Washington, USA
---
The crew is amazing, they already know our names, having only known us for two days now. They're always there to greet you once you get out, awesome experience!!
–Delana Horner, Washington, USA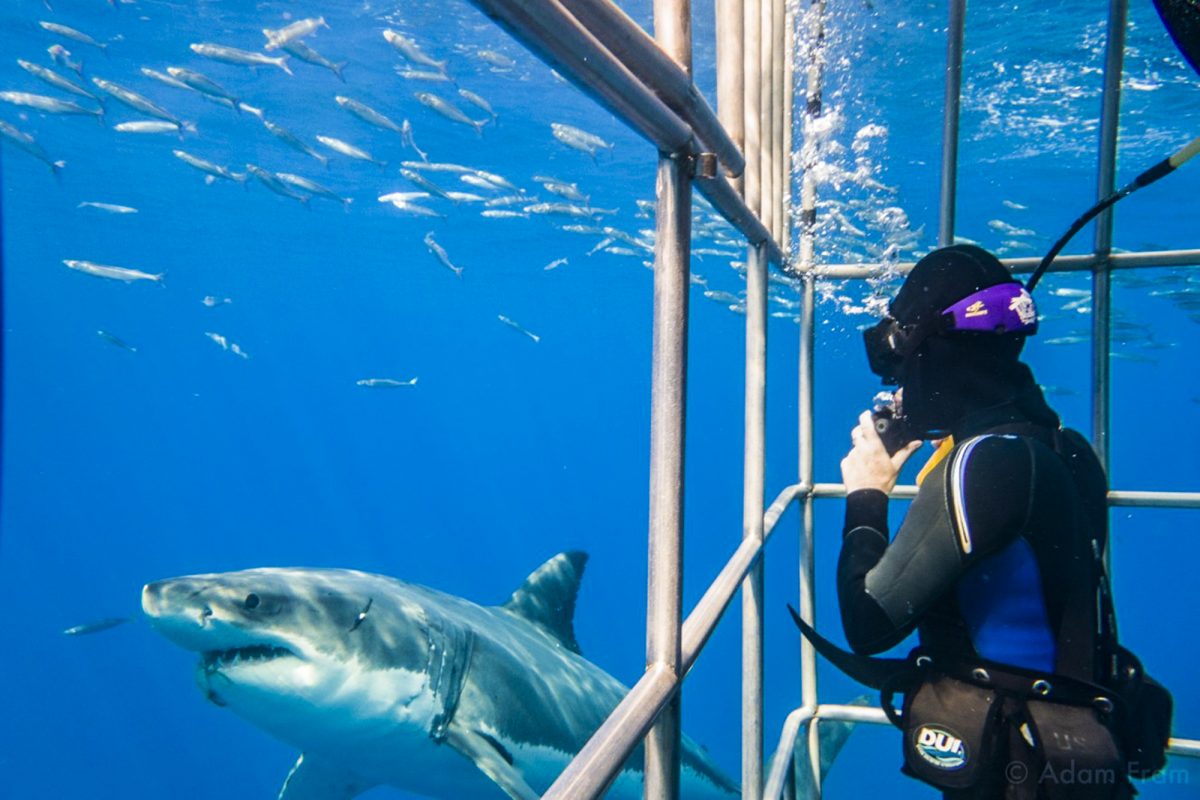 ---
This was a planned Father/Daughter trip that highly exceeded our already wild expectations. We came thinking we would hopefully see some sharks, but our expectations were blown away even on the first day when we saw four great whites around our boat for the whole day. The dive master crew was happy to be helpful and extremely fun through their constant enthusiasm for our experience and the sharks.
In addition to the awesome shark experience, the accommodations were exceptional – cleaned rooms every morning, incredible meals, bar service on demand and attentive service at all times of the day. The Nautilus Belle Amie is a beautiful ship, and we enjoyed the top deck for sunshine and spa time. Overall an experience we will never forget! Thanks to everyone at Nautilus!!
–Jim & Jillian Frager, San Diego, CA, USA
---
To learn more about our "Kids and Teens Special," be sure to check out our Special Offers page or call our office directly at +1-604-241-1918!
---
📷 By Karen Lopez