Hello everyone, we are here at Guadalupe Island on the beautiful Nautilus Belle Amie. Yesterday was our first day of diving and what a day it was! We have had really nice weather, no wind and sunny almost all day on both days. The water temperature has been a cool 20°C and the waters are "shark infested." Many of the dives on the first day had up to 5 sharks at one time.
On the second day we saw some larger females measuring somewhere around 5 meters in length. In the late afternoon we witnessed two or three sharks breaching as they devour the tuna bait. It was very exciting in the evening how the sharks started to go crazy for the tuna. Sometimes the bait would hit the water and instantly be attacked just to be thrown out again and immediately another strike, just passing and passing inches from the cages. Tomorrow will be our last day of the trip and I can't wait to get back in the water to see more action. Hope to see you soon here on the Belle!
–DM Casey, the Nautilus Belle Amie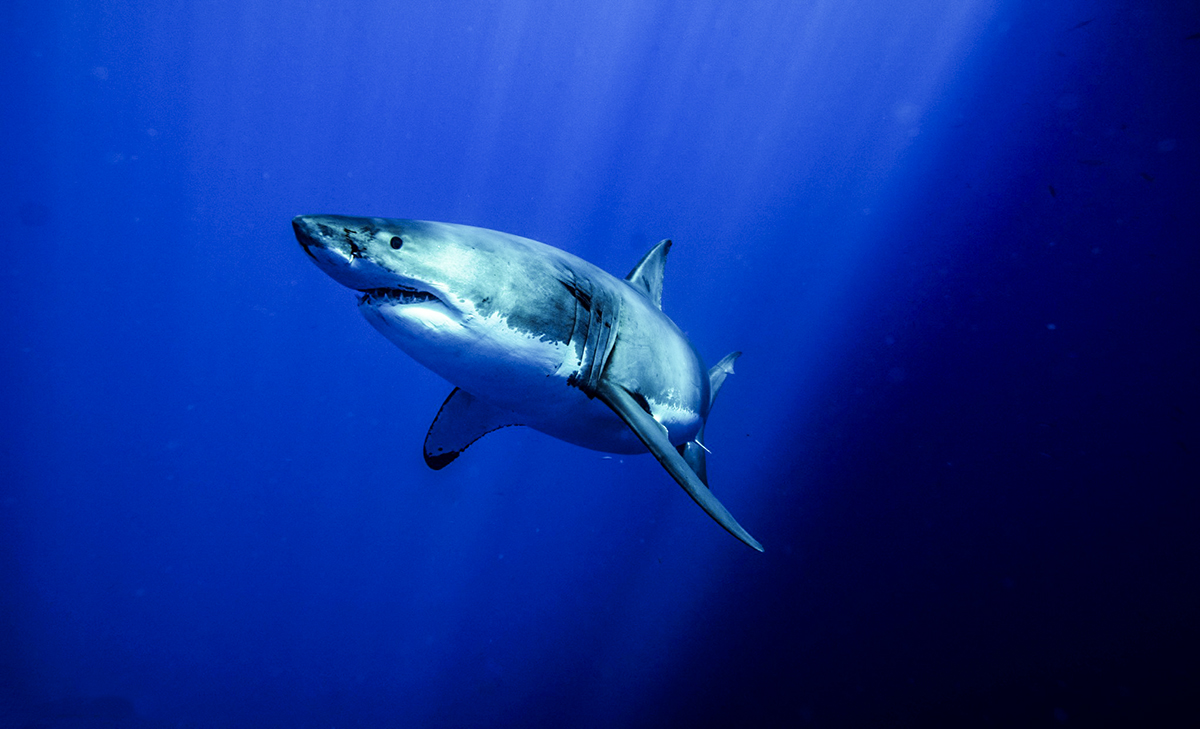 ---
We had another incredible dive day with many sharks during the day. An enthusiastic group of guests and lot of sharks in the blue, blue water made the perfect combination for a fantastic good time. October is the month when the big female sharks arrive, including, hopefully, the YouTube-famous Deep Blue, a huge female shark that all the crew of the Nautilus Belle Amie is hoping to see! We will keep our fingers crossed! Water temperature was 20°C , with 100ft plus visibility.
–DM Pedro, the Nautilus Belle Aime
---
Today was our second day of diving of the trip! Both days have had 100ft plus visibility, sometimes over 120ft, which really makes for great dives. When you see a great white next to you even at 30ft deep and there are sunbeams playing on it's massive dorsal surface, it is truly incredible. There was really good surface action today, with a few breaches and some young feisty great whites who came in this afternoon and gave the wranglers a run for their money! Guests and crew are very happy with the day indeed. Now it is time for a delicious steak dinner. Good times.
–DM Martyn, the Nautilus Belle Amie